To celebrate scientists and scientific advancements, we have collected a list of the most famous Filipino scientists that will inspire us for the greater good.
Have you ever wondered who the most famous Filipino scientists were? If you have, then you're in luck. We've done the research for you and found out that there are some pretty incredible Filipino scientists.
So what makes these scientists so special? Why should we be inspired by them?
It's simple: they had a dream and went after it. Even though they weren't born into privilege, they still accomplished amazing things. Their stories remind us of how much potential we all have inside ourselves.
Here's a list of some of the famous Filipinos who contributed to science:
Famous Filipino Scientists
#15. Julian Banzon (1908-1988): A Pioneer in Renewable Energy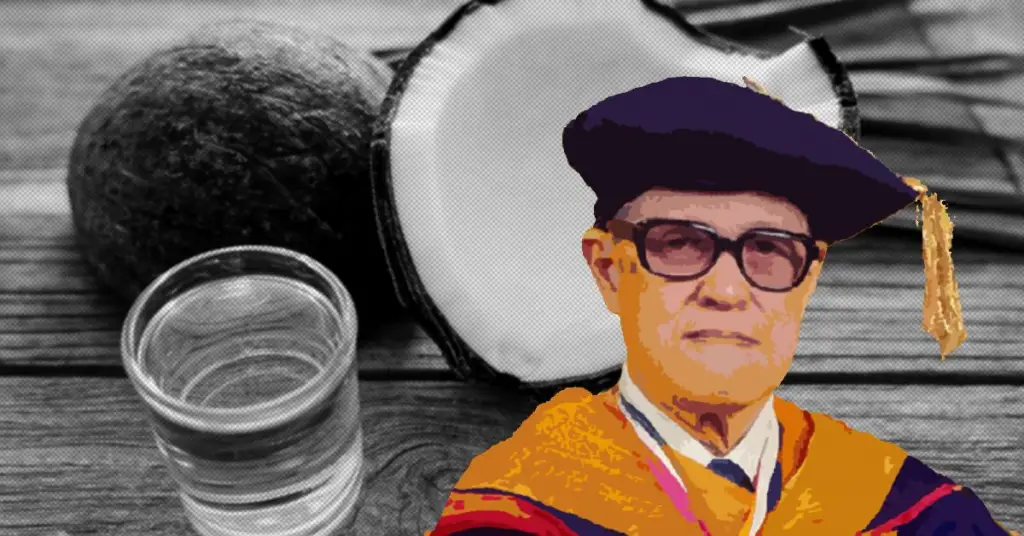 What makes Julian Banzon famous?
Julian Banzon was a Filipino biochemist noted for his research on alternative fuels. He is also famous for extracting residual coconut oil from the fruit.
Banzon completed his Bachelor's degree at the University of the Philippines and went on to earn a Ph.D. at Iowa State University.
In 1988, he received the National Scientist Award for his pioneering work with ethyl esters. Banzon focused on these esters as a renewable energy source because of their low carbon footprint. Ethyl esters were also easy to produce from natural resources like coconuts or sugarcane.
Julian Banzon's research paved the way for future innovations in alternative fuel sources that could help reduce our reliance on fossil fuels while also protecting our environment.
[Source: Asia Research News]
#14. Eduardo Quisumbing (1895-1986): An Expert in Philippines Medicinal Plants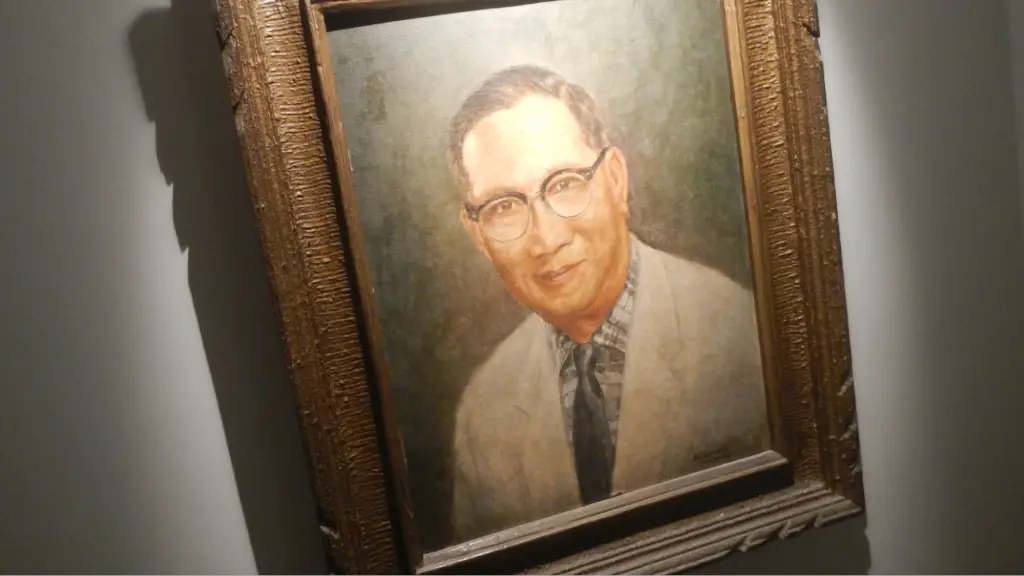 What makes Eduardo Quisumbing famous?
Eduardo Quisumbing was born in Laguna, Philippines, on November 24, 1895. He was a Filipino biologist best known for his work on medicinal plants in the Philippines. 
This revolutionary scientist wrote books and published over 120 scientific papers on his studies of Philippine medicinal plants. He was a forerunner to the country's National Integrated Research Program.
Quisumbing was also notable for his contributions to plant taxonomy and ethnobotany. He won many honors during his life for contributing to tropical medicine. The list of awards included the National Scientist award, established by President Ferdinand Marcos in 1976.
[Source: National Academy of Science and Technology]
#13. Francisco Santos (1892-1983): A Man Who Fought For a Healthy Nation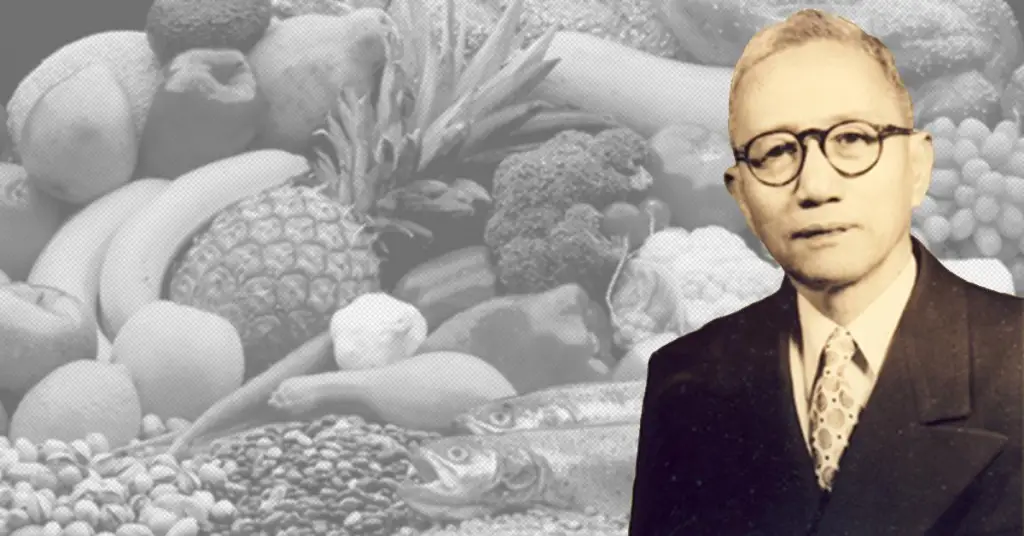 What makes Francisco Santos famous?
Francisco Santos was a Filipino scientist who specialized in agricultural chemistry and human nutrition. He contributed to the eradication of nutrition-related disorders.
His most notable work was on the diet of Filipinos. He believed that if you eat right, you can live right. Santos' focus was on food security and food availability for all people.
He studied how people eat—what they ate, when, and what they cooked with. Santos then traveled around the country to observe local customs and practices related to food consumption.
After collecting this data, he developed a program that would help improve Filipinos' diets. Santos also helped them learn more about nutrition and its importance in daily life.
[Source: National Academy of Science and Technology]
#12. Luz Oliveros-Belardo (1906-1999): A Natural Products Researcher Who Extracted Essential Oils From the Philippines Plants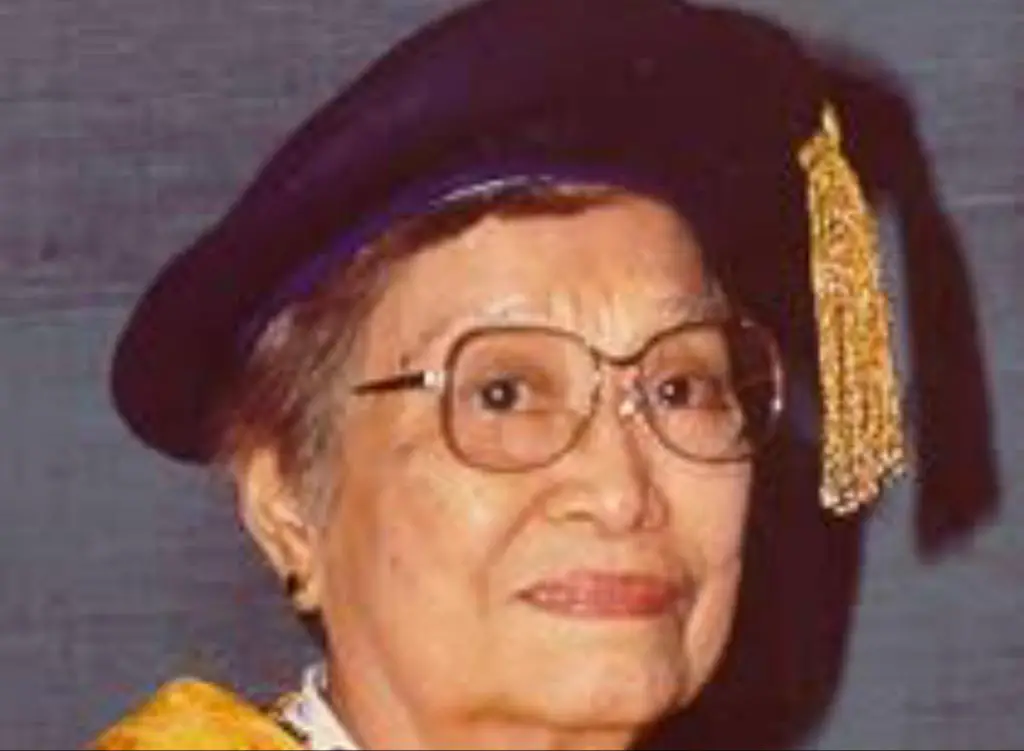 What makes Luz Oliveros-Belardo famous?
Luz Oliveros-Belardo was a pharmaceutical chemist who specialized in natural products. She took more than 30 essential oils out of plants and wrote down what each one did. 
This was notable at the time because little information was available on how to use these oils.
Luz's work helped to establish the field of natural product chemistry. She also paved the way for further research into how these oils can be used for medicinal purposes.
[Source: SPHERES]
#11. Benito Vergara (1934-2015): A Pioneer in Rice Farming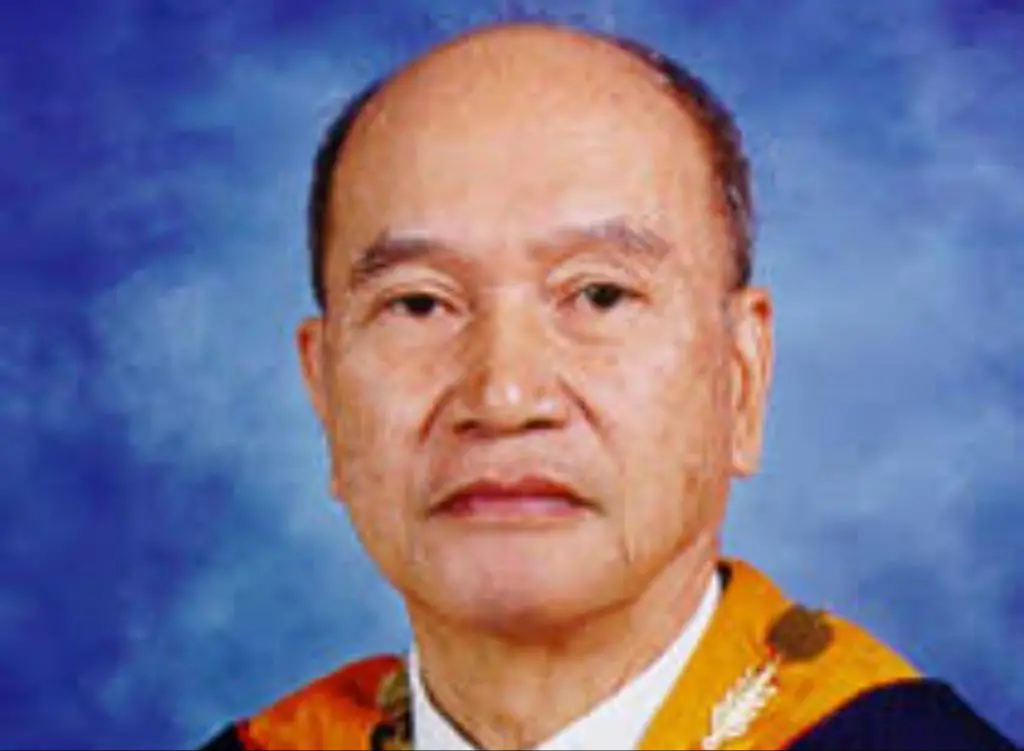 What makes Benito Vergara famous?
Benito Vergara, a plant scientist and rice farmer, grew up in the Philippines. He is notable for his work on the Farmer's Primer on Growing Rice. This book helped revolutionize rice farming in the Philippines.
Vergara wrote the text for farmers who wanted to know how best to grow rice. He designed it to be a teaching tool for those who wanted to know the new techniques that could help improve their crops. 
Benito Vergara not only cataloged different kinds of rice varieties but also provided instructions on how to grow them.
He earned the title "National Scientist" for his contributions to agriculture and plant science research. This was the Philippines government's highest order in science.
[Source: National Academy of Science and Technology]
#10. Clare R. Baltazar (1927-Present): A Foremost Filipino Entomologist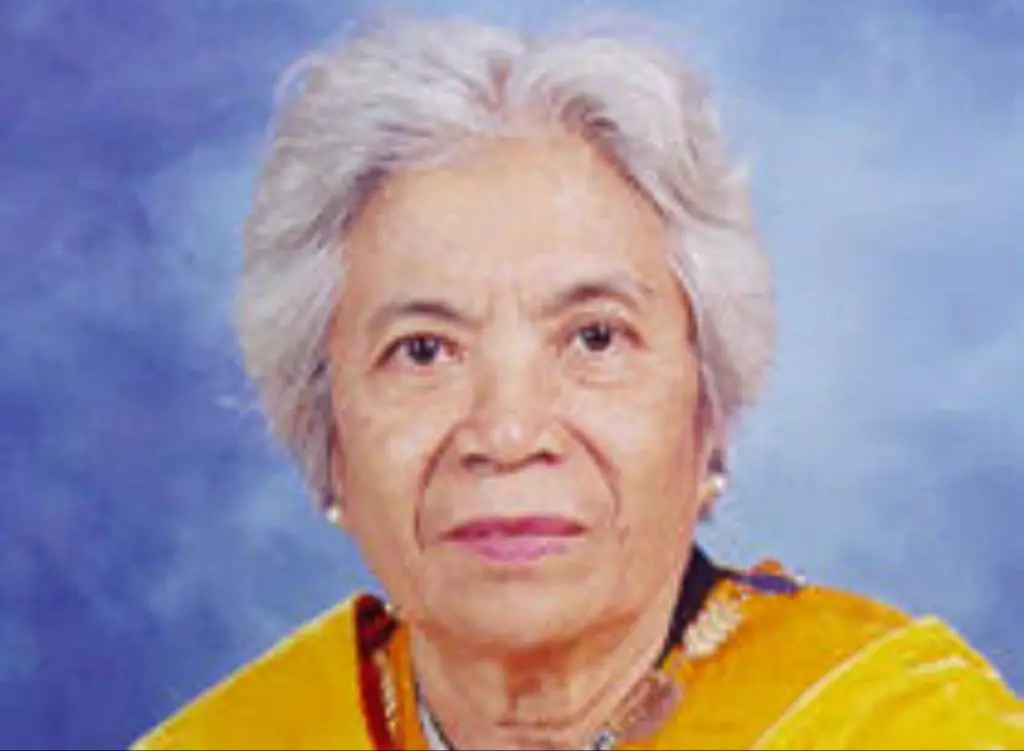 What makes Clare R. Baltazar famous?
Clare R. Baltazar is a Filipino entomologist notable for discovering the Hymenoptera insect species in the Philippines. 
She also published one of the Philippines' most reliable books on insects. Entomologists still use this text as reference material in the field of biology.
Her work laid the groundwork for the development of biological insect control systems, which we now see in use on farms around the globe.
[Source: SPHERES]
#9. Clara Lim-Sylianco (1925-2013): An Award-Winning Scientist & a Prolific Researcher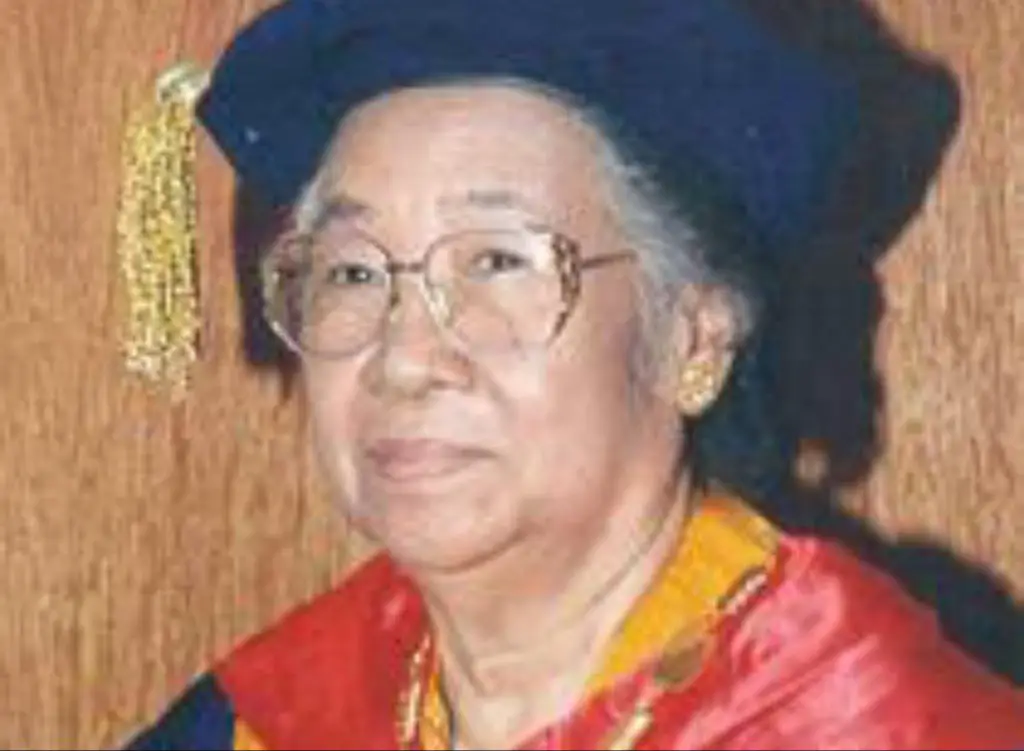 What makes Clara Lim-Sylianco famous?
Clara Lim-Sylianco was a Filipino chemist who made her mark in biochemistry, organic chemistry, molecular nutrition, and genetic toxicology.
Lim-Sylianco's work centered on mutagens. These are the substances that cause mutations (changes) in DNA strands. She also researched the substances that prevent or reverse mutations caused by other mutagens—antimutagens.
Clara Lim-Sylianco was part of the National Institute of Science and Technology between 1970 and 1973. Lim-Sylianco spent most of her time at the Research Institute studying what happens inside cells when they are exposed to certain chemicals.
For her significant contributions to science, Clara Lim-Sylianco became one of the people to receive the National Scientist title in her country.
[Source: Asia Research News]
#8. Dioscoro L. Umali (1917-1992): Father of Philippines Plant Breeding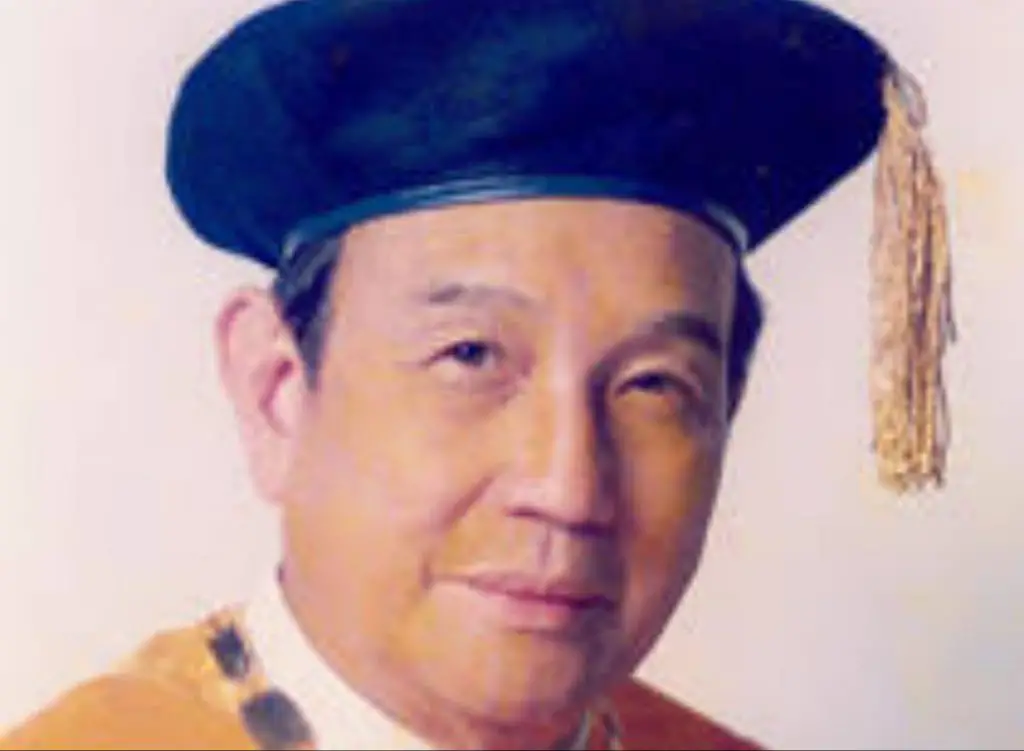 What makes Dioscoro L. Umali famous?
Dioscoro L. Umali was a Filipino agricultural scientist born in Laguna, Philippines. 
He was one of the people to receive the National Scientist title. This was a distinction held only by the top scientists.
Umali's work focused on how plants grow and adapt to environmental changes. He also studied how economic plants can be grown more effectively. 
Dioscoro L. Umali was particularly interested in corn and rice. These were two staples of Filipino cuisine. The plants are heavily dependent on irrigation for successful cultivation.
[Source: National Academy of Science and Technology]
#7. Gregorio T. Velasquez (1901-1989): Father of Phycology in Philippines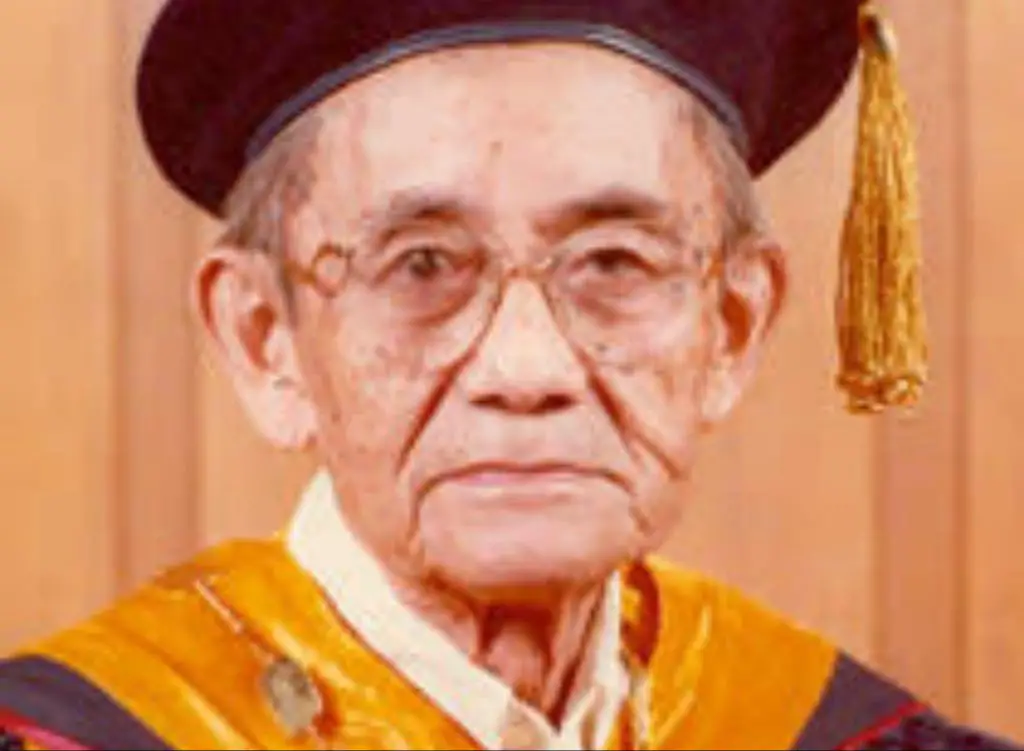 What makes Gregorio T. Velasquez famous?
Gregory T. Velasquez was a Filipino botanist who pioneered the field of phycology (the study of algae). He was also one of the people to receive the National Scientist title. This award is given to individuals who have contributed significantly to their field of study.
Velasquez's research focused on marine algae. These are plants that live in water instead of soil, as most other plants do. He examined these organisms' chemical composition and ability to produce oxygen through photosynthesis.
Velasquez researched diatoms and other types of algae. He also helped come up with a way to tell them apart based on their unique characteristics.
[Source: National Academy of Science and Technology ]
#6. Geminiano de Ocampo (1907-1987): Father of Eye Care in the Philippines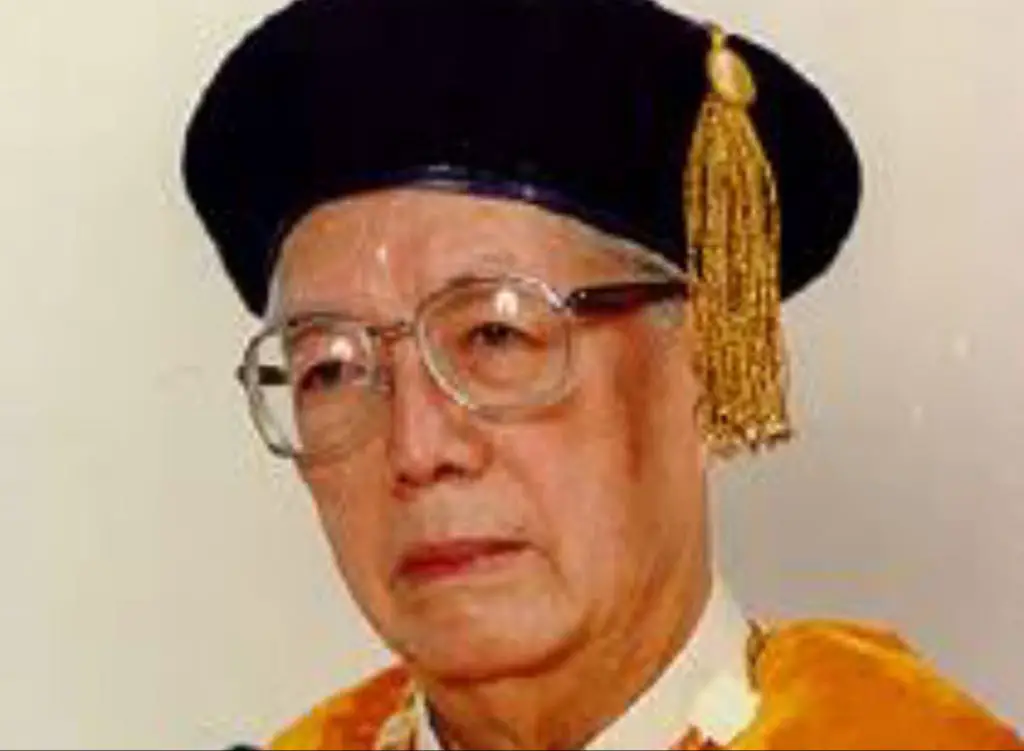 What makes Geminiano de Ocampo famous?
Geminiano de Ocampo was a medical scientist who is best known for being the first person in the Philippines to diagnose and treat eye problems. He founded De Ocampo Eye Hospital in 1952. 
This was the first Philippine eye hospital. He started the hospital because he wanted to help poor Filipinos get eye care. It is still an important part of Filipino health care today. 
De Ocampo also designed a corneal dissector that allowed him to improve corneal transplant surgery. Today, we use a similar tool in our practice. His design remains an important innovation that helped revolutionize corneal transplant surgery.
[Source: National Academy of Science and Technology]
#5. Alfredo Lagmay (1919-2005): Father of Psychology in the Philippines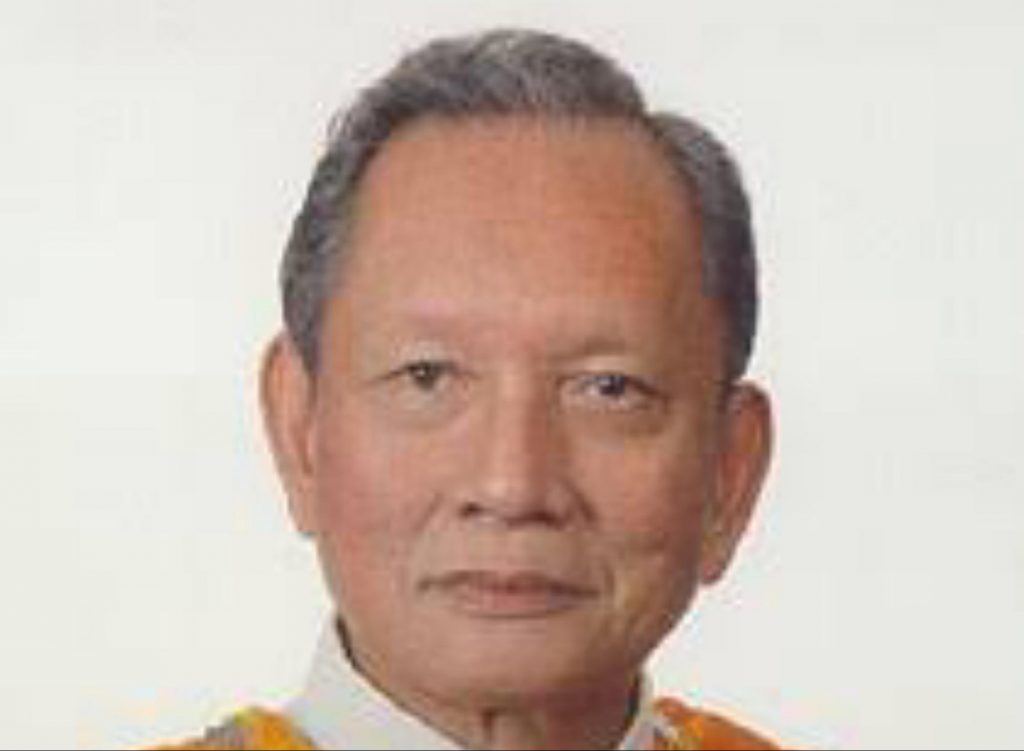 What makes Alfredo Lagmay famous?
Alfredo Lagmay was a Filipino psychologist notable for introducing behavioral studies to psychology. He is also known for his contributions to hypnosis and relaxation techniques.
But perhaps his most important contribution was his research on how to change people's behavior and how that could help treat mental illnesses. 
His work helped establish behavior therapy as a valid treatment option for these conditions. This was an important development because, until then, hospitalization and electroshock therapy were the only available options.
What's even more impressive about Lagmay's work is that it came at a time when attitudes towards mental health were not particularly positive or accepting.
Lagmay won the highest honor for Filipino scientists in 1988. The Philippine government awarded him the National Scientist honor for his work.
[Source: Philippine Social Science Council]
#4. Gavino Trono (1931-Present): Mother of Seaweed Diversity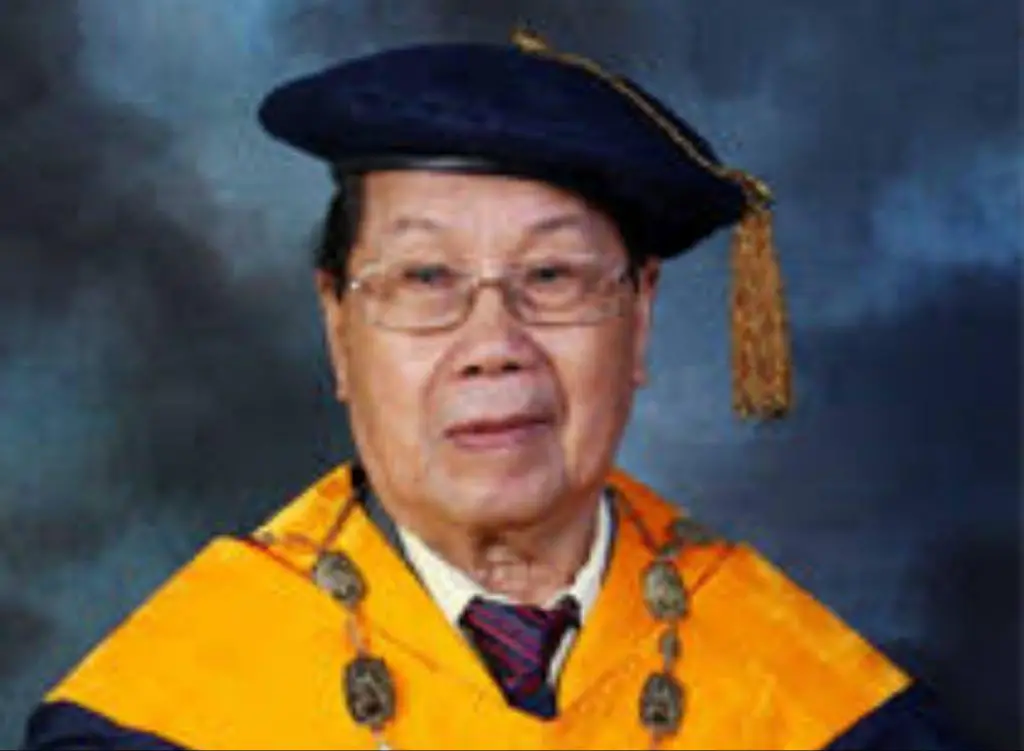 What makes Gavino Trono famous?
The Philippines is home to many famous scientists, and one of the most famous is Gavino Trono. Trono was a marine biologist who contributed to tropical marine phycology research.
Trono is a very well-known scientist, and her work has also earned her the National Scientist Award. This is the highest honor for Filipino scientists. It recognizes their contributions to Filipino society.
Trono's study centered on seaweed biodiversity. This research increased our understanding of the diversity of this plant group in Asia and its role in marine ecosystems.
[Source: University of Philippines]
#3. Edgardo Dizon Gomez (1938-2019): An Expert in Conservation Biology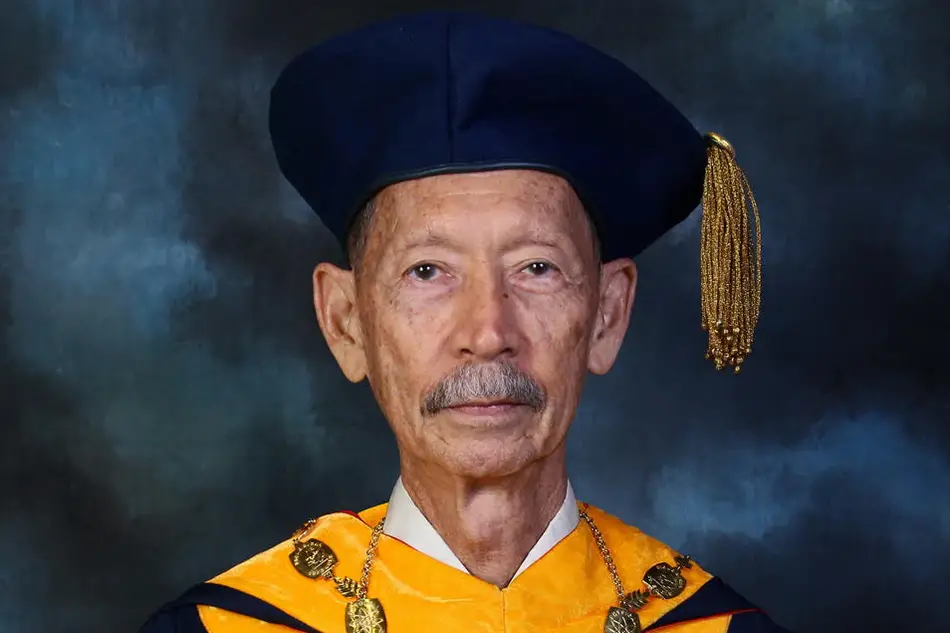 What makes Edgardo Dizon Gomez famous?
Edgardo Gomez was born in the Philippines in 1938. He studied biology at St. Mary's University of Minnesota and the University of California, Berkeley, where he earned a Ph.D. in marine biology.
Gomez spent his whole life protecting the coral reefs and other marine resources in the Philippines. He led the initiative of replanting corals.
Only 30 scientists have ever won the National Scientist of the Philippines award. Edgardo Gomez was one of them. This rank comes with an amazing package, including a lifetime pension.
[Source: Concology]
#2. Gregorio Y. Zara (1902-1978): Videophone Inventor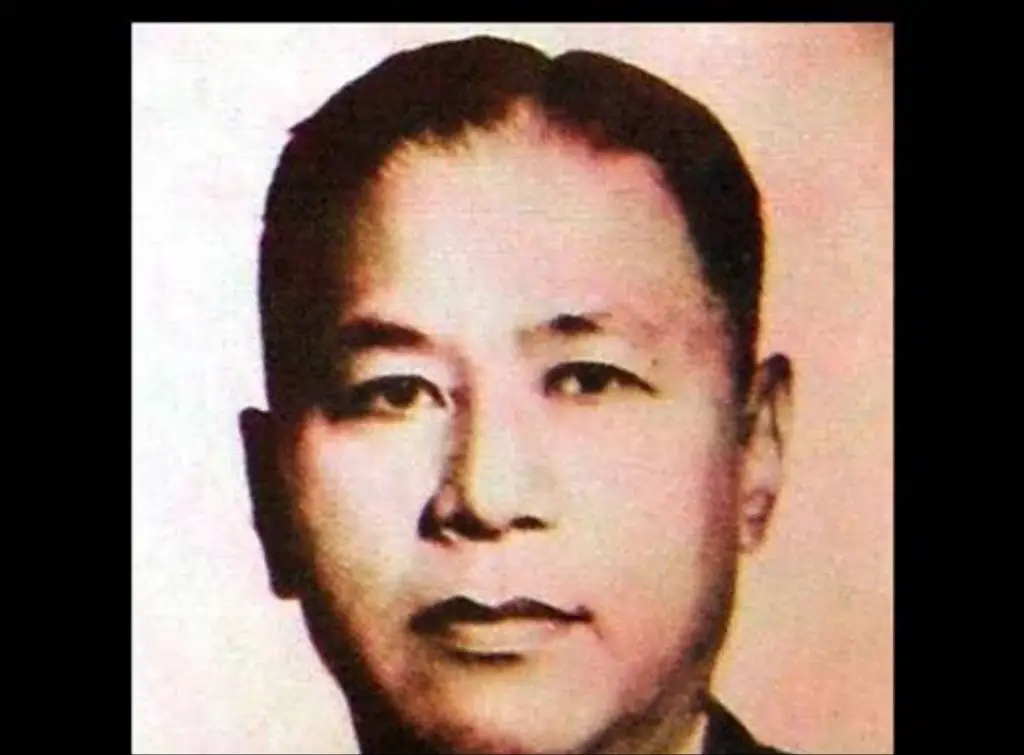 What makes Gregorio Y Zara famous?
Gregorio Zara was a scientist and engineer from Southeast Asia. He is best known for inventing the videophone, which he patented in 1955. 
Born in Batangas, he grew up with a passion for science and technology. He earned his Bachelor's degree in Mechanical Engineering from the Massachusetts Institute of Technology in 1926. 
After taking a graduate course in aeronautical engineering (University of Michigan), Zara moved to the University of Paris to study physics. In 1930, he graduated with his Ph.D. 
As one of the most widely-known Filipino inventors, Zara patented 30 devices. He received the National Scientist Award for his work on various devices that make communication easier for people.
He made a plane engine that ran on alcohol. This got him a lot of attention in the scientific world.
[Source: ThoughtCo.]
#1. Fe del Mundo (1911-2011): A Pioneer in Child Healthcare System & Filipino Medical Doctor
What makes Fe del Mundo famous?
Fe del Mundo was a pediatrician with a passion for the welfare of children. Born in Manila, she was the first Filipino woman to be named a national scientist. 
Del Mundo is best known for revolutionizing the healthcare system in her country. Her career spanned eight decades. She established the Philippines' first pediatric hospital—The Children's Medical Center.
Fe del Mundo also served as president of several medical organizations both in the Philippines and internationally. 
Her career is an example of how one person can make a huge difference in the life of many. Her contributions to medicine are evident even today.
What's the best Fe del Mundo quote?
"I feel that if you give the world the best that you can, the best will come back to you."
[Source: Harvard University]
Final Thoughts
No matter your goals, you can always find inspiration in the stories of others. The Filipino scientists we've discussed today have all made a difference in their fields. They've paved the way for future generations of Filipinos who want to be part of the global scientific community. 
The famous scientists have one thing in common. They were inspired by people and events that led them down paths toward science. These influential scientists never gave up on their dreams. 
So if you're feeling discouraged about your own dream of becoming a scientist, remember these examples from history.
Someday your name will appear on lists like this, and they'll give you hope.