Ever wondered what the must-read Energy books are? Here is our take.
Energy is a broad term that covers a lot of areas, including energy production, distribution, and usage around the world. 
We have compiled the best books for energy students that we hope will help you in your course.
This list helps researchers tucked away in their daily grind develop their next breakthrough idea.
For a layperson, this helps you become a well-read lifetime learner.
Here are our top energy books.
Best Energy Books
---
Sustainable Energy: Without the Hot Air by David MacKay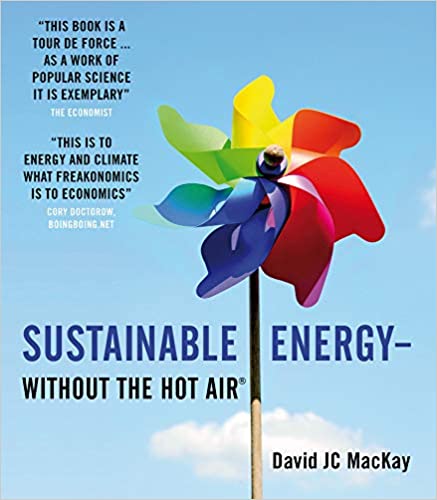 Intro-Why you should read it
Sustainable Energy explains the technical concepts behind our energy system in an accessible and engaging way, with a matter-of-fact tone.
Summary-What this book is about
This David Mackay's book is a fantastic introduction to renewable energy and energy efficiency, with a strong focus on solar power and wind turbines.
David MacKay designed the book to appeal to all levels of readers without sacrificing depth.
Key Takeaways
 We should be focusing on solar energy, wind power, hydro energy, and geothermal energy rather than relying on fossil fuels that are limited in supply and negatively impact the environment.
There are many challenges to transitioning towards sustainable energy sources, but we can overcome them with creativity and innovation.
Energy at the Crossroads: Global Perspectives and Uncertainties by Vaclav Smil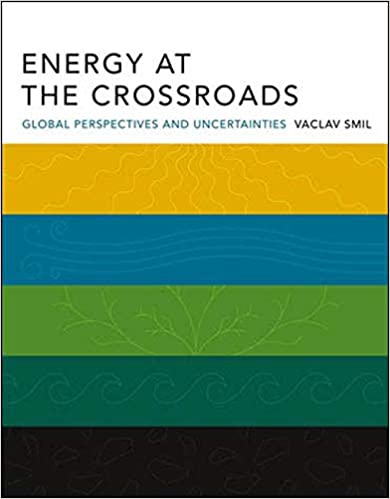 Intro-Why you should read it
Energy at Crossroads offers a sweeping analysis of the sources, uses, and limits of energy to shed light on environmental, social, and technological complexities.
Summary-What this book is about
A best-selling author, Vaclav Smil, analyses the transformations that have reshaped global energy systems during the past three decades.
The book also discusses the tripling of worldwide energy demand and its impact on human well-being, food production, water availability, mineral resources, climate change, air pollution, and acid rain.
Key Takeaways
Population growth and rising standards of living will create a massive rise in global energy demand in the future.
Over the past years, the world has seen incredible growth in energy production, with fossil fuels playing a huge role in that increase. 
Renewable Energy: Power for a Sustainable Future by Godfrey Boyle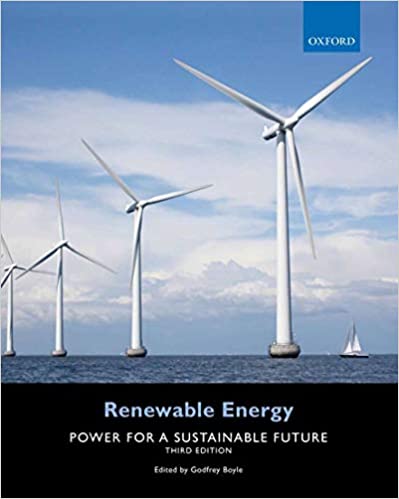 Intro-Why you should read it
Renewable Energy offers a comprehensive look at the renewable energy industry -while focussing on wind power, solar and tidal power. 
Summary-What this book about
This book reviews the current state-of-the-art in energy generation technology, research, development, and production of solar panels and photocatalysts.
Renewable Energy covers solar, hydro energy, and wind energy. The author breaks down each topic into chapters that cover how these various systems work and why they are beneficial for society. 
Key Takeaways
Renewable energy sources are very important in the fight against global warming because they do not produce greenhouse gases like fossil fuels do.
Renewable energy sources can be used for electricity generation, heating (like solar thermal systems), transportation (like electric cars), or even cooking food (like wood stoves).
Renewable energy technologies are promoting the use of clean energy.
Renewable: The World-Changing Power of Alternative Energy by Jeremy Shere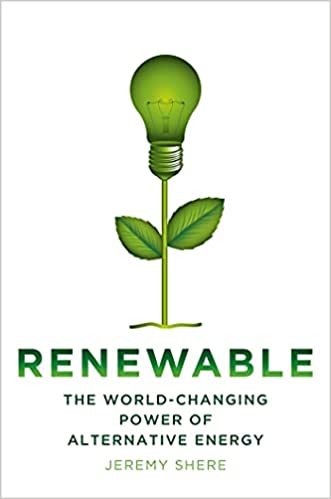 Intro-Why you should read it
This book is a great guide for students who want to understand what renewable energy means and how America has become the world's leader in clean energy.
Summary-What this book is about 
Jeremy Shere explains how America's use of wind, solar, and other clean, renewable technologies can create jobs. 
Renewable: The World-Changing Power of Alternative Energy is one of the only few books that explain in a balanced, engaging way all the economic, technological, and environmental aspects of this highly important energy source
Key Takeaways
This book is a great resource for students to learn about the science of energy and why alternative energies are important for solving our country's energy needs.
Renewable energy promises tremendous benefits for the future of our planet.
The Future of Energy: The 2021 Guide to the Energy Transition by John Armstrong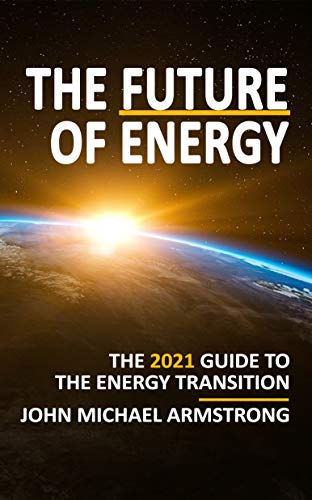 Intro-Why you should read it
This book is a useful introduction to environmental sustainability, renewable energy, and the impacts of fossil fuels.
The book is excellent for students looking to expand their knowledge in this area or need a textbook alternative.
Summary-What this book is about
In this book, John Armstrong presents an innovative approach to a core topic in physics – energy. 
He defines energy on the basis of power and time and shows how this enables students to understand many concepts more easily and to see how they are related.
Key Takeaways
We need to be wary of the risks involved in our current system for producing energy, including fossil fuels and nuclear energy.
Green energy solutions are not just good for the planet, but they are also good for consumers who want clean air and water, lower utility bills, and reliable electricity.
Windfall: How the New Energy Abundance Upends Global Politics and Strengthens America's Power by Meghan L. O'Sullivan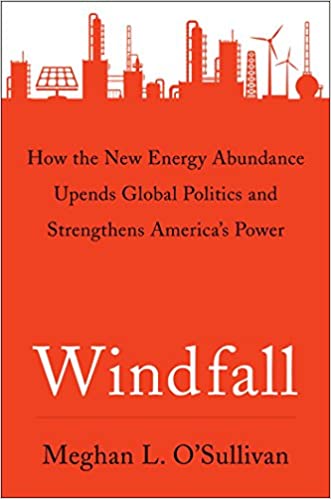 Intro-Why you should read it
This book brings the tools of international relations theory, historical analysis, and contemporary case studies to analyze how the United States should respond to a world with more—and less—energy.
Summary-What this book is about
Meghan O'Sullivan takes young readers on a wild ride through today's energy world.
She deftly connects the dots between booming natural gas and oil production, declining global energy demand, and geopolitics.
Key Takeaways
There is still a long way to go before we can rely solely on renewable sources of energy such as wind or solar power.
The US has an opportunity to work with partners internationally—not against them—to build a stable energy future that is good for everyone.
Creating Climate Wealth: Unlocking the Impact Economy by Jigar Shah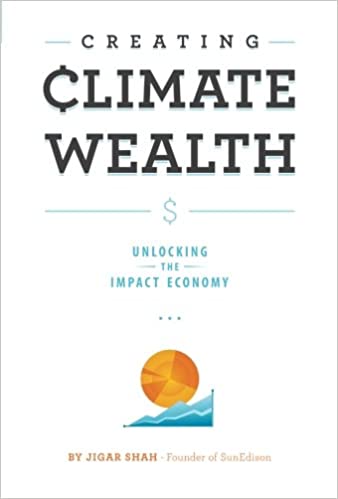 Intro-Why you should read it
Creating Climate Wealth: Unlocking the Impact Economy by Jigar Shah is a book that describes ways to make money in clean energy. 
Summary-What this book is about
The book starts with an explanation of why there is an energy crisis.
Then, the author talks about the core issues such as environmental stability, national security, and technology capacity. 
Finally, this book provides details about how an "impact economy" will rise and what kinds of jobs one can get into regarding clean energy.
Key Takeaways
All human beings have an innate desire to create wealth. There are many ways to create wealth, and one way that's been missing from the conversation around climate change is creating wealth through our impact on the environment.
Superpower: One Man's Quest to Transform American Energy by Russel Gold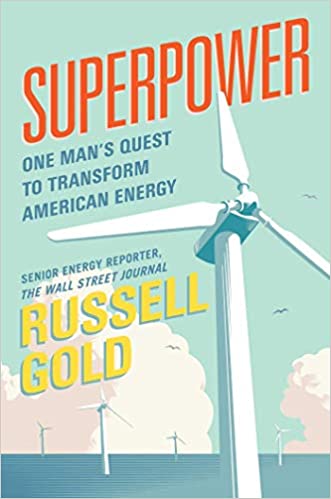 Intro-Why you should read it
Superpower is a thoughtful, intelligent, and optimistic book that is effective in educating its readers on energy.
Summary-What this book is about
Journalist Russ Gold follows the surprisingly personal journey of a man who changed forever how he saw himself while seeking to save the world.  
This book is especially effective at teaching energy production to those unfamiliar with the subject matter. 
Key Takeaways
There is a growing need for electricity around the world, which means there is increasing demand for energy sources that can provide power without damaging the environment.
Natural gas isn't just cheap and plentiful; it's also cleaner than coal.
The other uses real-world examples to improve our understanding of the subject.
Power Trip: The Story of Energy by Michael Webber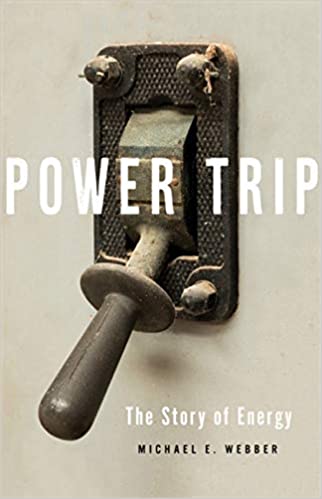 Intro-Why you should read it
This book challenges us to think more deeply and critically question where our energy comes from.
Power Trip also tells us the truth about driving electric cars, fracking, and the Keystone XL pipeline. 
Summary-What this book is about
Michael Webber—a top expert on energy and its future—introduces students to the history, science, and politics of energy and its crucial role in our economy. 
The book boasts an accessible and engaging writing style, with a good blend of cutting-edge science and the political, social, and economic impacts of energy choices, making it one of the best books on the subject.
 Key Takeaways
Energy is an essential part of life—we couldn't survive without it. But the way we get energy has a huge impact on the environment. 
We need to change our behavior in order to save the world. We can do this by using less energy or finding ways to produce it more efficiently.
Molten Salt Reactors and Thorium Energy by Thomas Dolan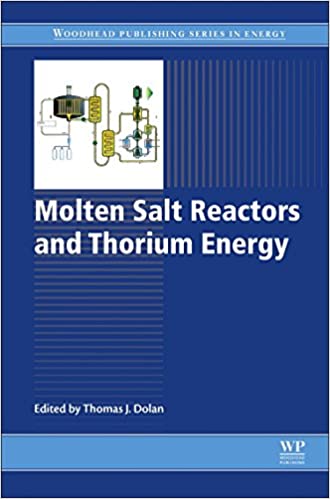 Intro-Why you should read it
This book is a composite of the best, most salient information on molten salt reactors (MSRs) and thorium energy.
Summary-What this book is about
Thomas Dolan designed it to introduce readers to the basic principles of MSRs while describing the advantages and disadvantages of each.
The book presents all of the basic knowledge needed to understand this exciting new technology in a concise format.
Key Takeaways
Molten salt reactors can use thorium more efficiently than current solid-fuel reactors.
MSRs are safer and cheaper to operate than existing reactors.
Fossil Fuel Industries and the Green Economy by Ariana Agrios
Intro-Why you should read it
This concise book analyzes and relays the environmental issues of local and global fossil fuel industries that have moved into the green economy. 
Summary-What this book is about
The author, Ariana Agrios, examines all aspects of fossil fuel and how students can be involved by making everyday sustainable choices. 
The book also highlights the effects of fossil fuels on the environment, including greenhouse gas emissions.
Key Takeaways
The competition between fossil fuel and green industries can actually be complementary, depending on the industry.
Both the fossil fuel and green industries have suffered financially in recent years but for different reasons.
The Wretched Atom: America's Global Gamble with Peaceful Nuclear Technology by Jacob Jamblin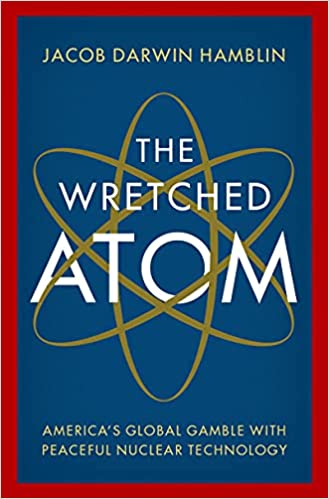 Intro-Why you should read it
The Wretched Atom provides a detailed history of peaceful nuclear technology development and subsequent spread. 
Summary-What this book is about
Jacob Jamblin analyzes how American leaders learned to control radiation danger in the first half of the twentieth century. 
This highly readable account will be an excellent text for students interested in the relationship between science and international relations.
Key Takeaways
The development of atomic weapons was a global gamble that changed the course of human history.
Jacob Jamblin's book highlights key issues of international power politics.
The Prize: The Epic Quest For Oil, Money, and Power by Daniel Yergin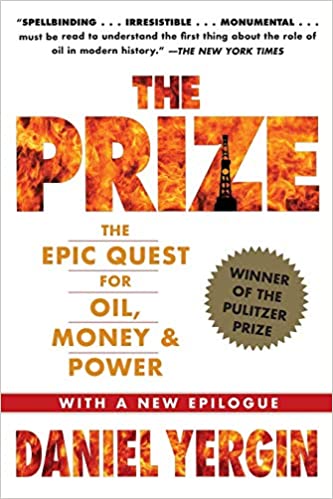 Intro-Why you should read it
Daniel Yergin's Pulitzer Prize-winning book is a sweeping narrative of the global oil industry. It is breathtaking in its scope, magnificent in its detail and powerful in its vivid depiction of human endeavor.
Summary-What this book is about 
The Prize tells the whole story of oil – from history to its role today in war and geopolitics, business, and technology. 
Drawing on extensive interviews and archival research, Daniel Yergin reveals the human drama behind our most essential energy choice.
Key Takeaways
Since the early 1900s, Oil has been a major factor in the trajectory of the world.
While oil has always been a huge source of power and wealth, there's a lot of dissonance between those who want to use that wealth to create peace and those who want to use it as a weapon.
Solar Revolution: The Economic Transformation of Global Energy by Travis Bradford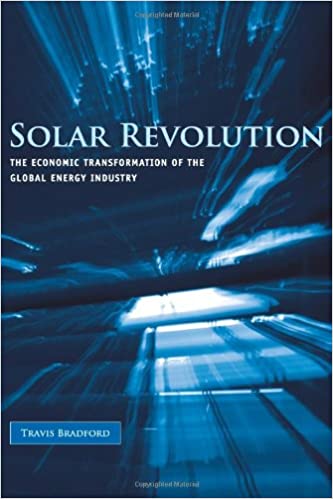 Intro-Why you should read it
This book explains how renewable energy is transforming the global energy economy and what the investment opportunities will be as this transition unfolds.
Summary-What this book is about
The author outlines a series of issues from history, types, and classification of solar energy to current issues facing the industry and future challenges. 
The book also discusses the implications of solar energy on the existing structure, practices, socio-economics, and environment.
Key Takeaways
Although the U.S. remains a leader in renewable energy innovation and implementation, we're seeing some surprising players enter the field like China and India.
Solar energy is yet to become the main energy source in the global context.
The Planet Remade by Oliver Morton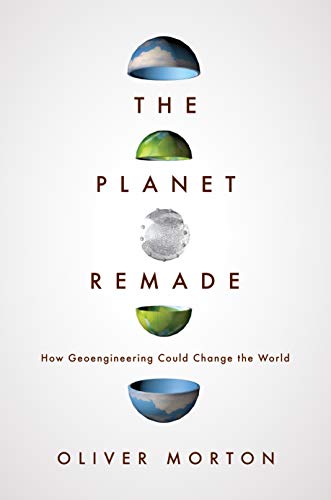 Intro-Why you should read it
This book offers possible geoengineering solutions to combat climate change.
Summary-What this book is about
In The Planet Remade, leading science writer Oliver Morton takes us on a thrilling journey through the world of geo-engineering. 
The Planet Remade is set against climate change but broadened to include bold and controversial proposals to manipulate the biosphere actively.
Key Takeaways
The Planet Remade is an essential introduction to a revolutionary new way of thinking.
There are consequences to what we do, and there is no way for us to know what those consequences are yet.
Humans have an unusual ability to alter the world around us.
Conclusion 
We've learned a lot from these books and believe you will as well. 
Some books may be more useful to you than others, but if nothing else, flipping through the pages of these texts will provide you with a great variety of energy information. 
We hope that this list of must-read books will help you in your respective fields.