To celebrate scientists and scientific advancements, we have collected a list of the most famous black woman scientists that will inspire us for the greater good.
You probably can name the top 10 scientists off the top of your head. But, can you list the top 10 woman scientists? How about the top 10  black female scientists?
This article aims to promote awareness about female scientists. 
The Nobel Prize was the first stop for our research team, where we gathered information that helped us create this piece. We also scoured several encyclopedias, libraries, and publications.
Let's explore!
Famous Black Woman Scientists
#31. May Edward Chinn (1896-1980): The Lady Who Treated Black Patients When No Hospital Would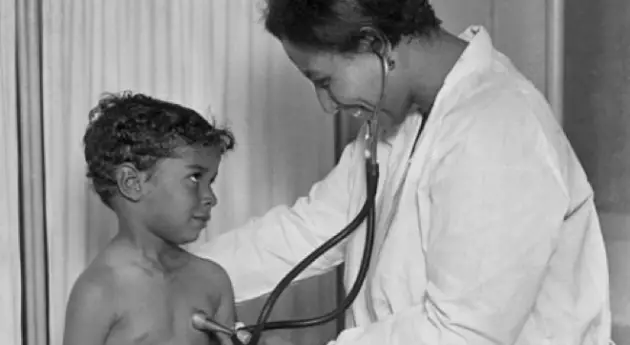 What makes May Edward Chinn famous?
In the early 20th century, May Edward Chinn was a trailblazer for women and minorities in medicine.
She was an American physician born in Great Barrington, Massachusetts, on April 15, 1896. Chinn studied at the Bellevue Hospital Medical College, where she graduated with a medical degree.
Chinn is best known for providing treatment for black patients. During this time, no hospital would treat people of color.
She campaigned for cancer screening among women of color throughout her career as a physician. 
[Source: Changing the face of Medicine]
#30. Jane Hinton (1919-2003): The Pioneering Bacteriologist & Veterinarian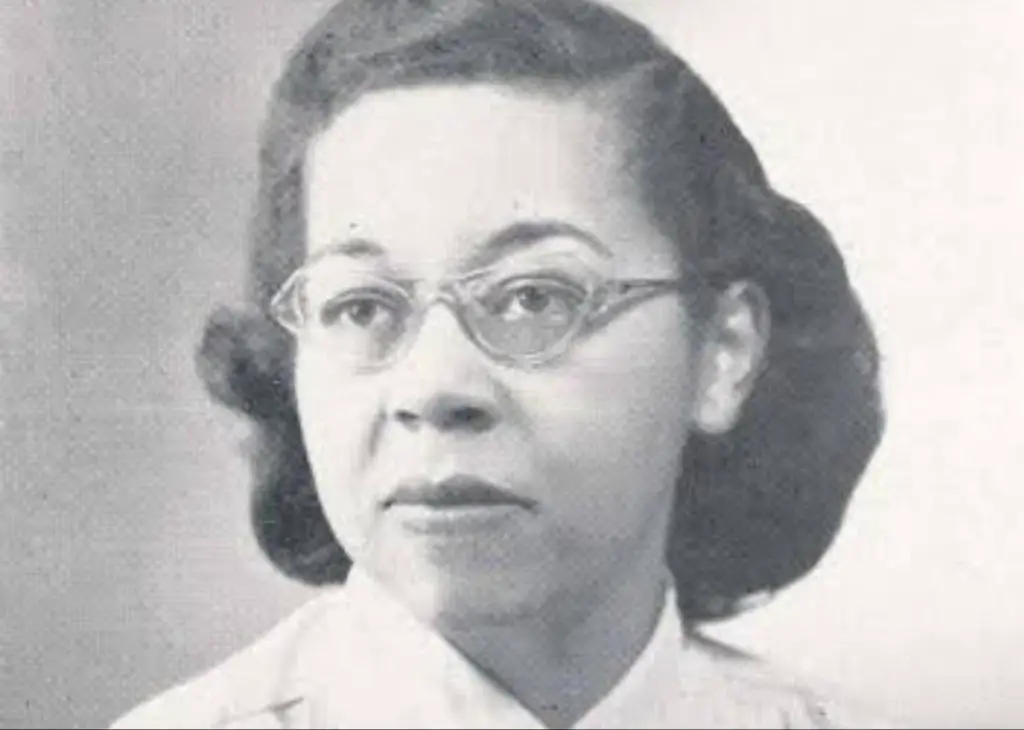 What makes Jane Hinton famous?
Jane Hinton was an American veterinarian and bacteriologist best known for her groundbreaking work on antibiotic susceptibility testing. 
She was born on May 1, 1919, to William Augustus Hinton, the first black Harvard University professor. Hinton graduated with a Doctor of Veterinary Medicine degree, becoming one of the first black women to achieve this feat.
Her most notable accomplishment was developing the Mueller-Hinton agar, a medium for bacterial testing alongside John Howard Mueller. The Mueller-Hinton agar is widely used in hospitals and labs worldwide to test for antibiotic resistance in bacteria like E. coli and Salmonella.
[Source: Black Past]
#29. Mae C. Jemison (1956-Present): The Ballet Dancer Who Served in NASA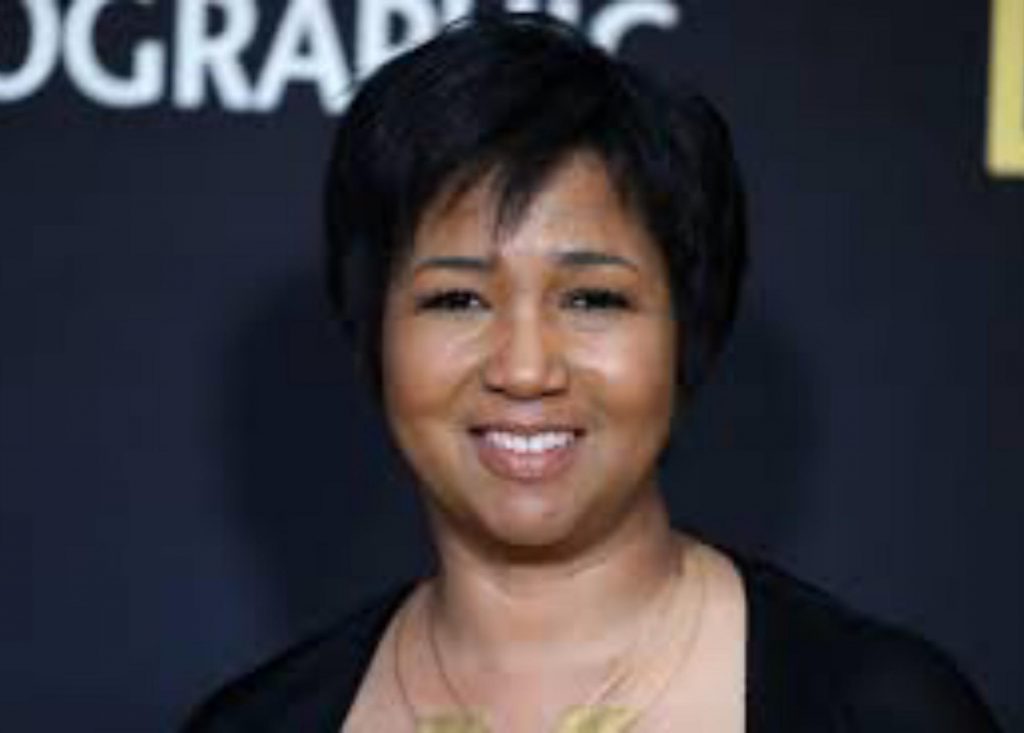 What makes Mae C. Jemison famous?
Mae C. Jemison is a retired NASA astronaut born in Alabama, USA, on October 17, 1956. She is best known as the first black female scientist to go to space.
In 1977, she graduated from Stanford University with a degree in chemical engineering. Jemison then returned to school at Cornell University and earned a doctorate in medicine.
In 1987, Jemison was selected by NASA as an astronaut candidate and became the first African-American woman to go into space when she orbited planet Earth in September 1992. 
After the STS-47 mission, Dr. Jemison left NASA. She published her first book in 2001. This was a memoir, Find Where the Wind Goes.
Mae Jemison had a passion for dancing. She even considered pursuing a professional career in dancing.
[Source: Encyclopedia Britannica]
#28. Carolyn Parker (1917-1966): One of The Key Scientists in The Manhattan Project That Produced The World's First Atomic Bomb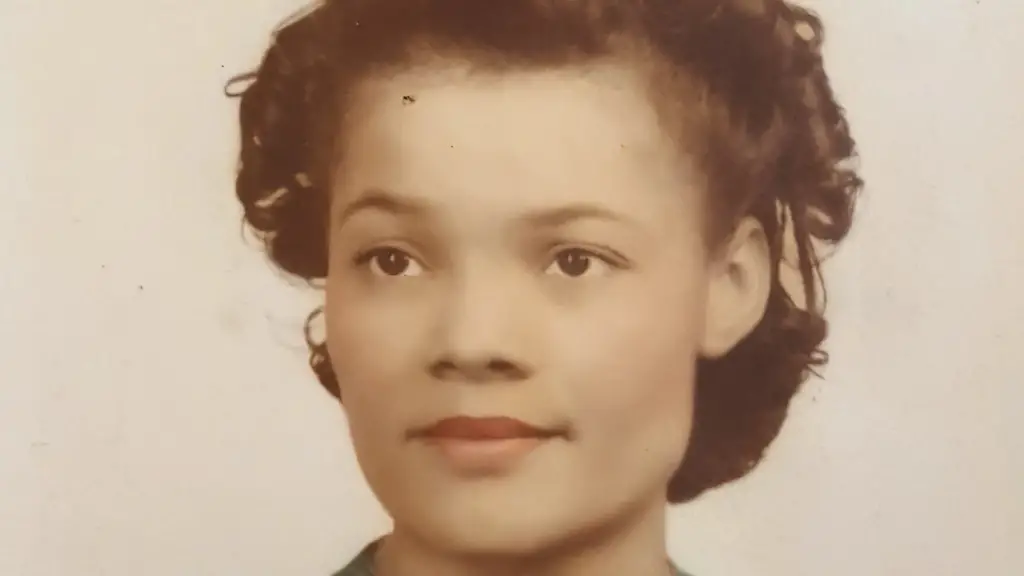 What makes Carolyn Parker famous?
Carolyn Parker was a physicist born in Florida, USA, on November 18, 1917. She is best known for her contributions to the Dayton Project. This was a research arm of the Manhattan Project.
Parker is one of the first black women to earn a P.h.D. in physics. She earned her master's degrees from the Massachusetts Institute of Technology (physics) and the University of Michigan (mathematics). 
In 1943, Parker joined the Manhattan Project as part of their Dayton team at Wright-Patterson Air Force Base in Ohio. They had the task of figuring out how to make plutonium for the atomic bombs.
[Source: MIT Black History]
#27. Angella Dorothea Ferguson (1925-Present): The Queen of Sickle Cell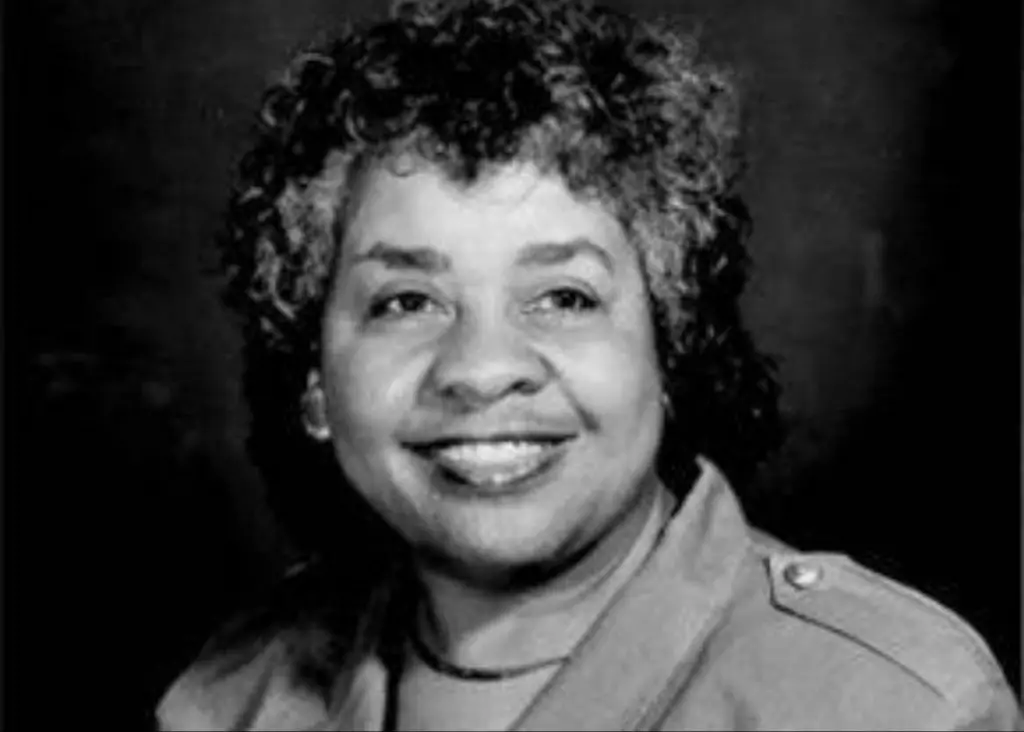 What makes Angella Dorothea Ferguson famous?
Angella Dorothea Ferguson is an American pediatrician, born on February 15, 1925, in Washington, D.C. She studied at Howard University, earning both her undergraduate degree in chemistry and a medical degree.
As a pediatrician, Ferguson was best known for her path-breaking discoveries regarding sickle cell anemia. She realized black infants were likelier to have this disease than non-black infants. 
These studies led her to develop a blood test for sickle cell anemia that enabled doctors to diagnose the disease early on.
[Source: Black Past]
#26. Evelyn Boyd Granville (1924-Present): The Pioneering Mathematician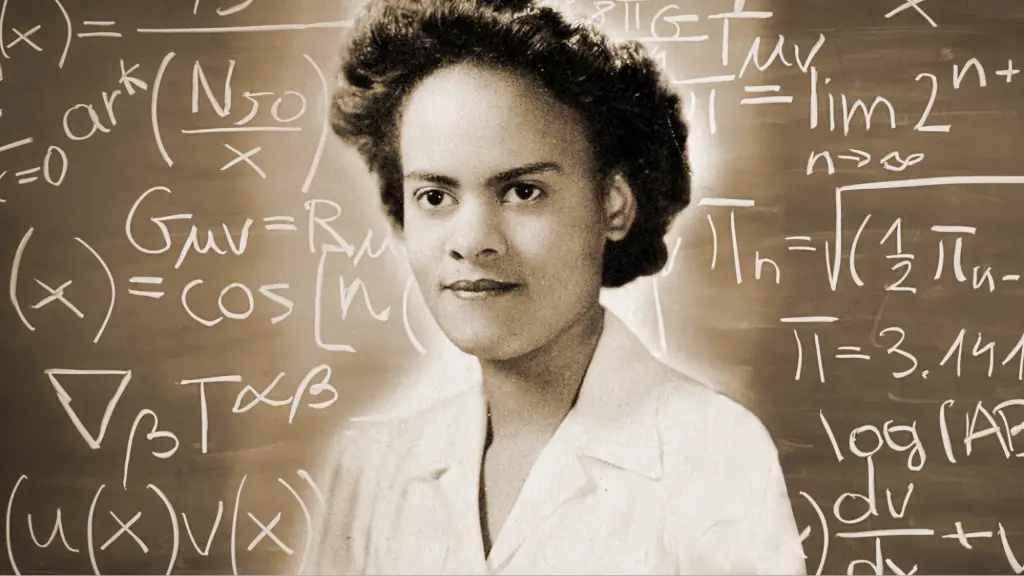 What makes Evelyn Boyd Granville famous?
Evelyn Boyd Granville was an American mathematician and a pioneer in space science. She was born on May 1, 1924, in Washington, D.C., and earned her Ph.D. in mathematics from Yale in 1949. 
Granville went on to work at US Space Labs, where her areas of expertise included trajectory computation and celestial mechanics.
She is best known for being among the first black women to graduate in the United States with a P.h.D. in math.
In addition to her accomplishments in math and science, Evelyn is also known for being a strong advocate for women entering technology-related fields. 
[Source: Encyclopedia Britannica]
#25. Bessie Blount Griffin (1914-2009): The Forensic Scientist Who Could Create Your Profile By Examining Your Handwriting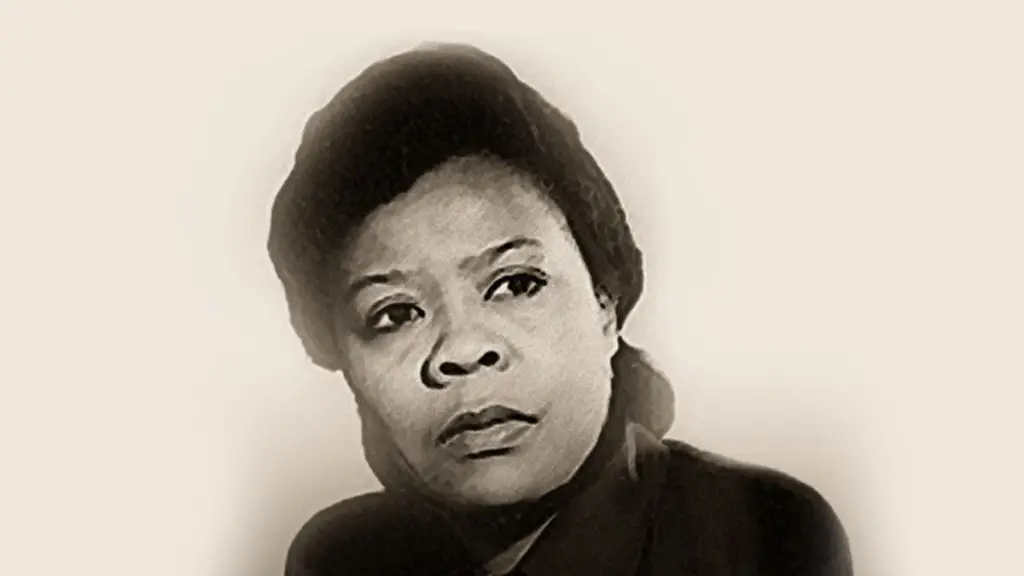 What makes Bessie Blount Griffin famous?
Have you ever wondered how handwriting analysis works?
Bessie Blount Griffin, an American nurse born in Virginia, USA, on November 24, 1914, was quite a curious woman. She wanted to know what people's handwriting said about them. So she took it upon herself to learn all there was to know about the subject.
Griffin discovered that one's handwriting could reveal a great deal about their behaviors. She wrote a paper on the subject and turned her attention to forensic science. Her area of specialization was handwriting analysis, and she became known as one of the most brilliant minds in her field.
Before forensic science, Griffin made her name in nursing. Here, she is best known for developing assistive devices for people with no limbs. Her inventions included an electric feeding device, a kidney dish, and a neck frame.
[Source: Black Past]
#24. Marie Van Brittan Brown (1922-1999): The Co-Developer of Video Home Security System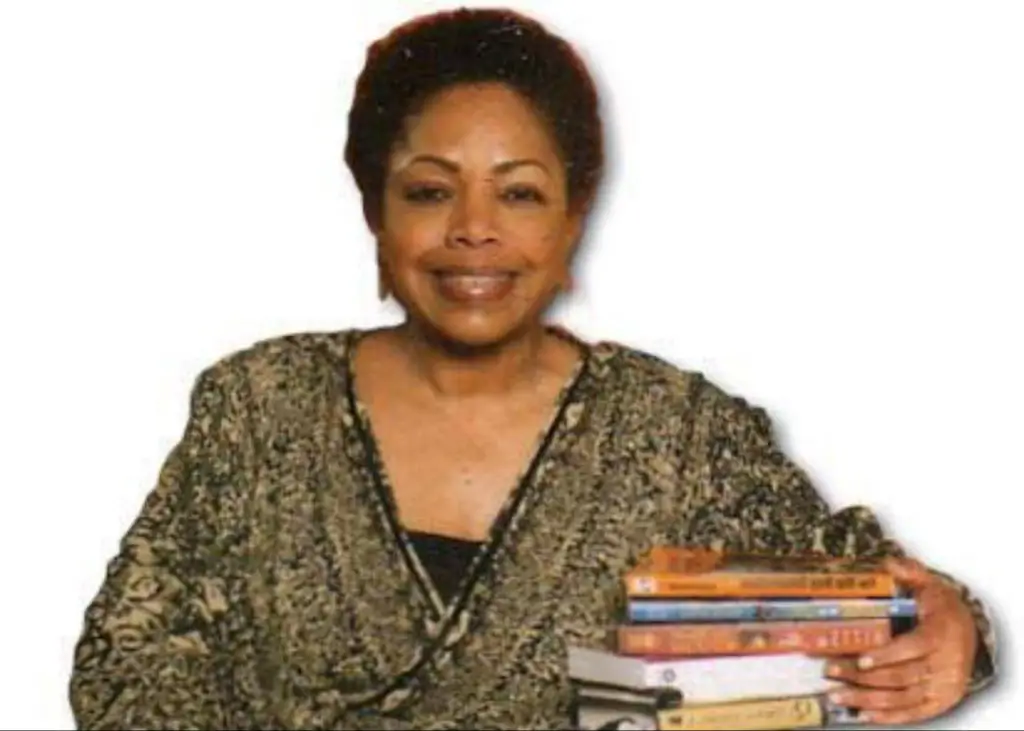 What makes Marie Van Brittan Brown famous?
Marie Van Brittan Brown was born on October 30, 1922. She was an American nurse who pioneered Closed-Circuit Television systems (CCTV).
The couple, Albert and Marie Brown, noticed that many homes did not have a central alarm system that could alert police if someone entered a home illegally. This was especially problematic for women who were home alone with children. 
The Browns decided that if they could develop a system that allowed homeowners to see who was entering their homes from afar, they could create a sense of safety and security for people living alone or with children.
They spent years refining this idea until they came up with what we now know as CCTV: closed-circuit television. The Browns' invention allowed homeowners to view images from cameras installed around their property via television monitors inside the house.
[Source: Black Past]
#23. Lyda Newman (1885- Unknown): The Lady Who Invented The Hairbrush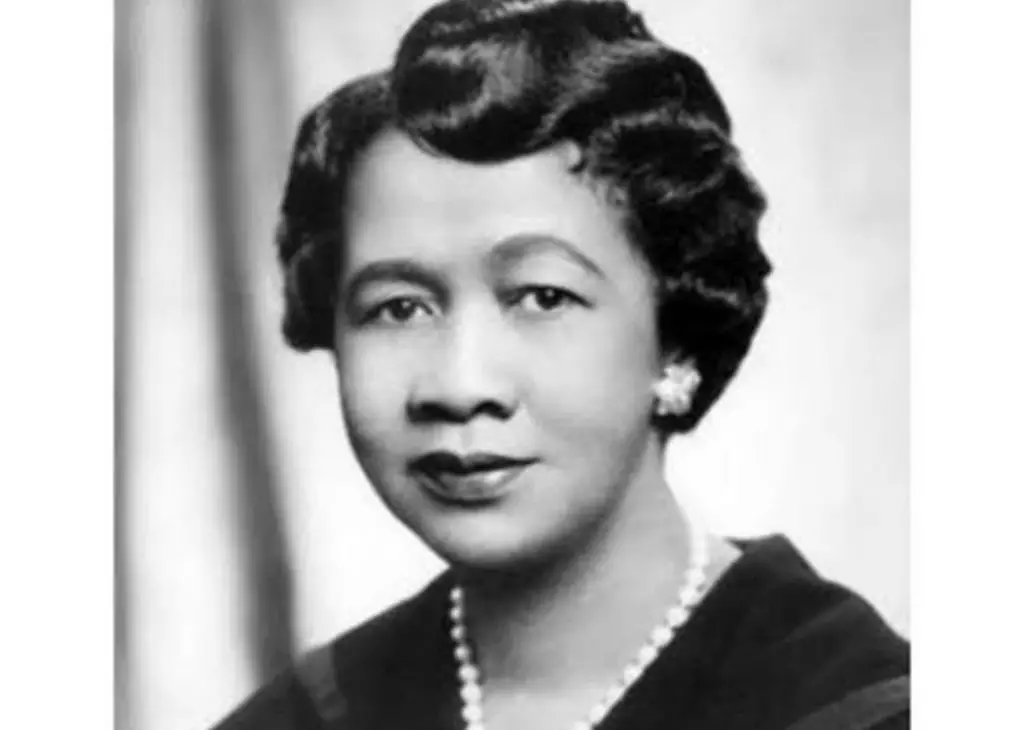 What makes Lyda Newman famous?
Lyda Newman was an American inventor born in Ohio. She's best known for developing the hairbrush.
It's hard to imagine now, but there was once a time when hair brushes were made of natural fibers like horse hair or boar bristle. Lyda Newman revolutionized the industry by replacing these materials with synthetic bristles—and she did it all with a simple kitchen experiment.
Newman noticed that pieces of nylon from her kitchen curtains were collecting dust better than other materials she had on hand. She decided to try weaving these pieces into a brush and, after some trial and error, came up with a design that worked well enough to sell commercially.
This invention led to a line of new products to improve women's beauty routines: toothpaste, deodorant, and even razor blades.
[Source: Black Past]
#22. Ruth Ella Moore (1903-1994): The Pioneering Microbiologist Who Shaped Our Understanding of Immunology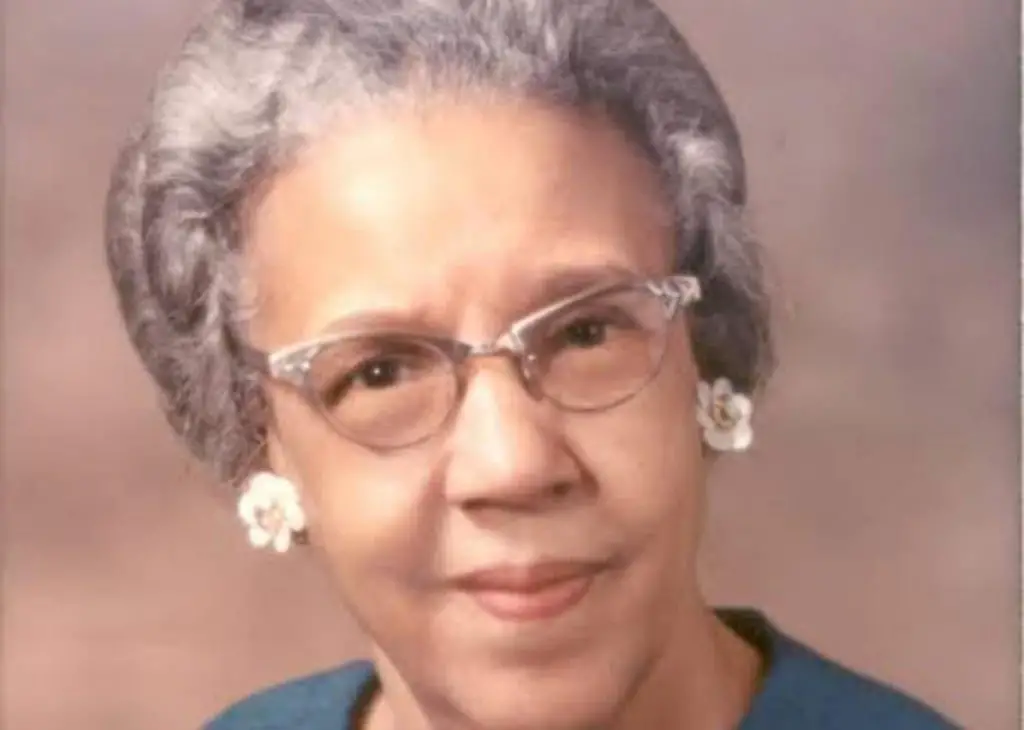 What makes Ruth Ella Moore famous?
Ruth Ella Moore was born in Ohio in 1903. She would go on to become one of the most influential female microbiologists in U.S. history. Moore even became the first black American woman to receive a P.h.D. in natural sciences.
Her research focused primarily on tuberculosis and antibiotics, but she also contributed significantly to immunology, blood types, and dental caries.
Moore's work helped lay the groundwork for modern immunology and antibiotics—especially those used to treat tuberculosis. Many historians consider her one of the pioneers in these fields of study in America.
[Source: Yale University]
#21. Evelyn Carmon Nicol (1930-2020): The Lady Who Revolutionized Immunology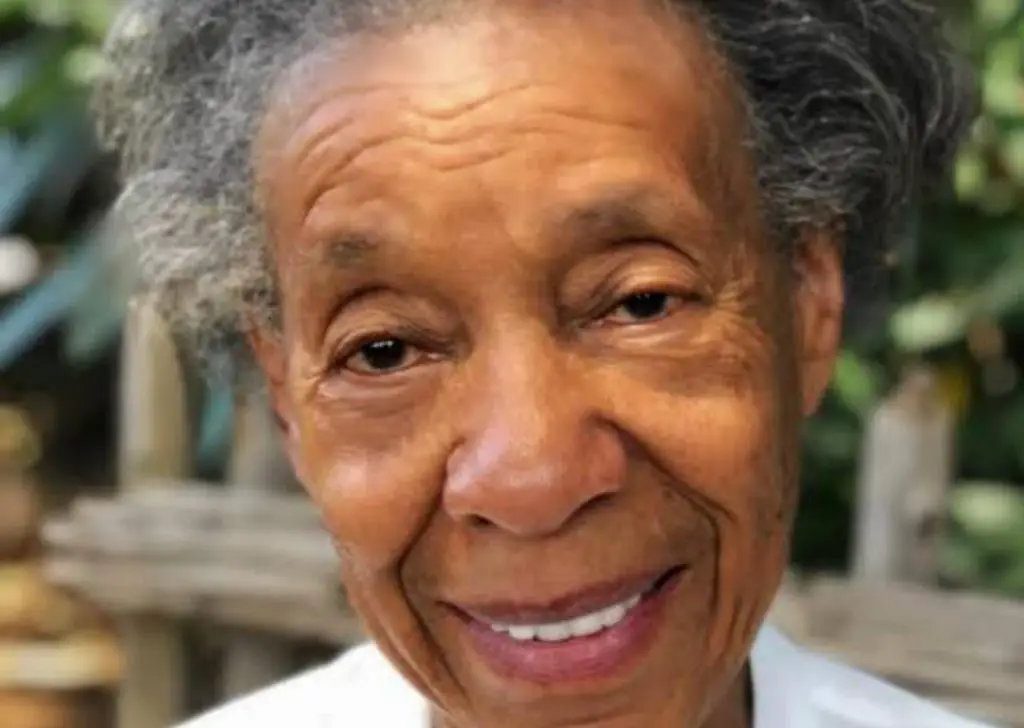 What makes Evelyn Carmon Nicol famous?
Evelyn Carmon Nicol is an American microbiologist and immunologist best known for isolating the human herpes virus 3.
She studied at Tuskegee University in Alabama, where she also taught biochemistry. After graduating with her degree, Nicol took a job as a research assistant in the Polio Project. Here, she contributed to the development of vaccines for the poliovirus.
Nicol's other notable research focused on studying the herpesvirus family and discovering new ways to treat them. In particular, she was interested in developing antiviral drugs that could be used against herpes viruses like varicella zoster virus (VZV).
Nicol's work led to many discoveries in immunology.
[Source: Black Past]
#20. Claudia Alexander (1959-2015): The Canadian-American Who Was Influential in The NASA's Mission To Jupiter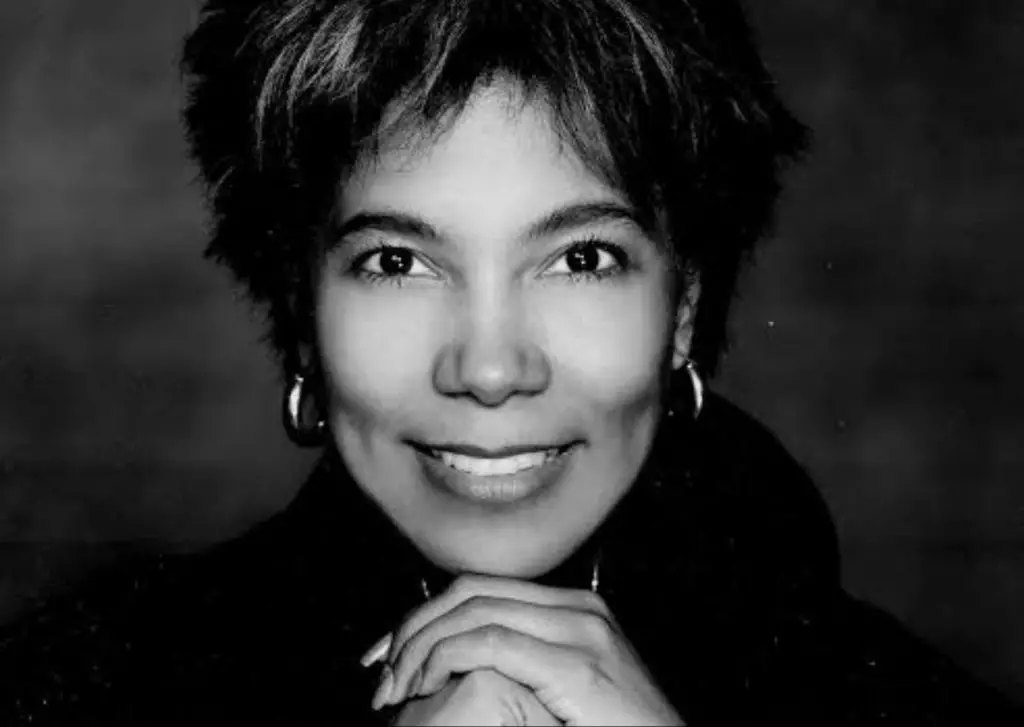 What makes Claudia Alexander famous?
When you think about the history of space exploration, you probably don't think about Claudia Alexander. But you should!
Claudia Alexander was a driving force behind some of the most critical missions to Jupiter.
She was born in Canada but moved to California when she was just a baby. Alexander studied at UC Berkeley for her bachelor's and master's degrees before studying at the University of Michigan for her Ph.D. 
Her research focused on planetary atmospheres, and she worked on several projects from NASA's Jet Propulsion Laboratory (JPL) before being selected as the project scientist for the Galileo mission.
This project sent a probe into Jupiter's atmosphere, where it discovered water ice on Europa—one of Jupiter's moons. It helped pave the way for future missions.
[Source: NASA Science]
#19. Patricia Cowings (1948-): The Space-Age Pioneer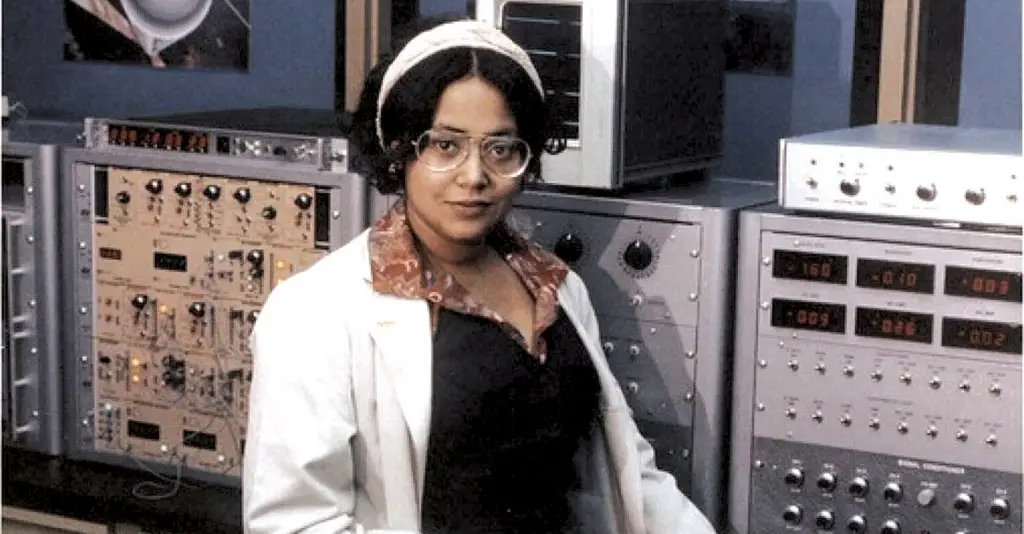 What makes Patricia Cowings famous?
Born in New York City, Patricia Cowings was NASA's first trained woman scientist.
Cowings' most notable work was on motion sickness for astronauts, which has been a problem since the beginning of space exploration. She developed a test to identify individuals most susceptible to spaceflight's effects and designed strategies they could use to avoid discomfort while traveling in space. 
Her research led to new training techniques and strategies that have been updated over time as technology has advanced and improved.
[Source: American Psychological Association]
#18. Aprille Ericsson-Jackson (1963-Present): The Pioneering Aerospace Engineer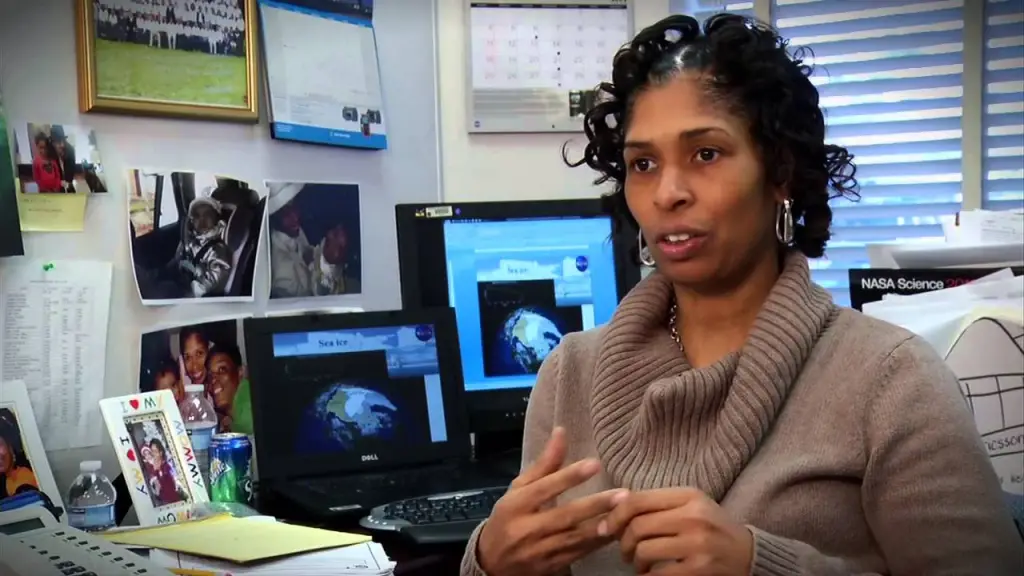 What makes Aprille Ericsson-Jackson famous?
Aprille Ericsson-Jackson is a Howard-educated American aerospace engineer. She is best known for her work which helped spacecrafts to stabilize and maintain their positions when in space. 
Ericsson-Jackson was born in Brooklyn, New York, on April 1, 1963. After attending a high school in Cambridge, Massachusetts, she earned her Ph.D. from Howard University. This feat made her the first black female scientist to earn a P.h.D. in mechanical engineering from this institution.
She has been instrumental in designing and developing systems that are used in spacecraft today.
[Source: Colorado State University]
#17. Nola Hylton (1957-Present): The Lady Who Revolutionized Breast Cancer Diagnosis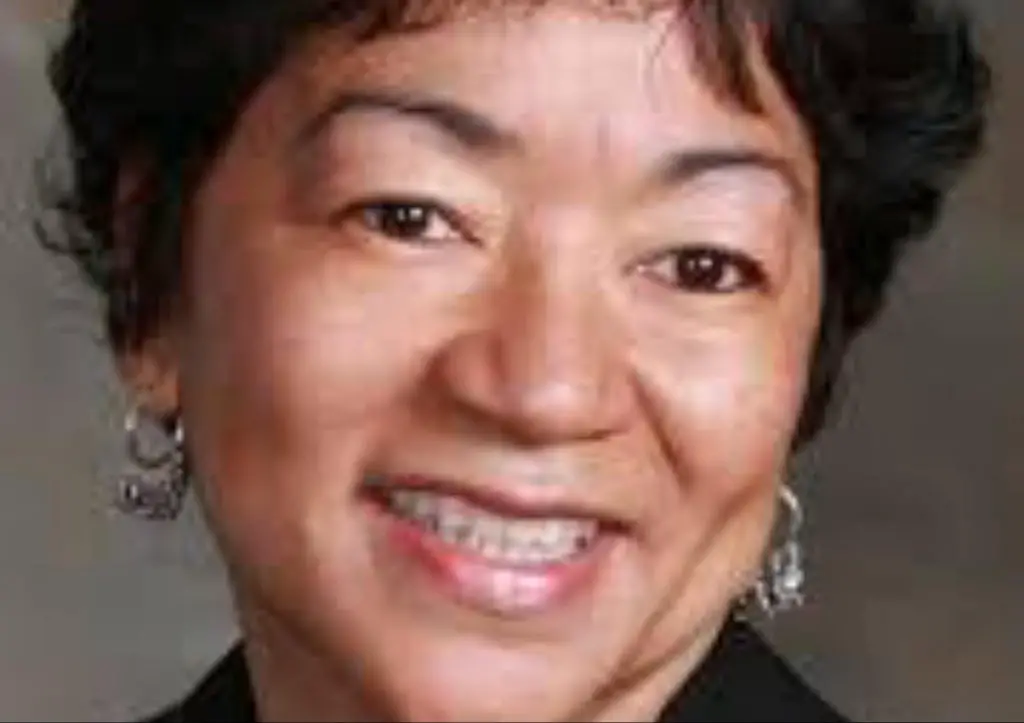 What makes Nola Hylton famous?
Nola Hylton was born in New York City and graduated from the Massachusetts Institute of Technology with a bachelor's degree in chemical engineering. She then went on to Stanford University, where she graduated with a Ph.D. in applied physics.
Hylton is best known for her path-breaking work in cancer research. She introduced MRIs to the detection and diagnosis of breast cancer. The magnetic resonance and imaging technology allowed doctors to detect tumors before they were large enough to be felt through a physical exam. 
The technology has saved thousands of lives by allowing doctors to detect cancer before it spreads or grows into something more serious.
[Source: Wikipedia]
#16. Stephanie Wilson (1966-Present): The Second Black Female Scientist To Go To Space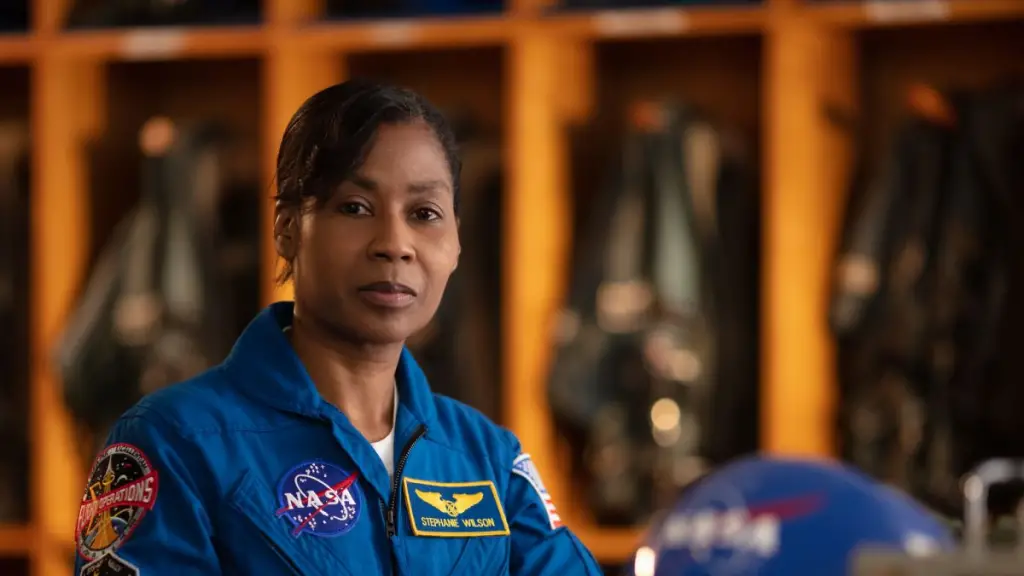 What makes Stephanie Wilson famous?
Stephanie Diana Wilson is a NASA astronaut and engineer born in Massachusetts. She's best known for spending the longest time in space for a black American woman—42 days (As of 2021). 
Wilson visited space during the STS-120, STS-121, and STS-131 missions. In fact, she's one of the first two female black American scientists to go to space before her, alongside Mae Jemison.
Wilson has a bachelor's degree from Harvard University, where she majored in engineering. She later went on to graduate school at the University of Texas, where she earned her master's degree in aerospace engineering.
Before joining NASA as an astronaut candidate in 1996, Wilson worked as a research scientist for a Denver-based astronautics group.
[Source: NASA]
#15. Irene D. Long (1950-2020): The First Woman Medical Officer To  Hold The Highest Position At NASA
What makes Irene D. Long famous?
Irene D. Long didn't get to where she was by sitting around and waiting for things to happen. She got there by making them happen herself, and that's why she's the subject of our next subtopic.
Long was an American physician and scientist born in Ohio and grew up with love for the stars. She graduated from Northwestern University with a biology degree before studying medicine at Saint Louis University School of Medicine.
Long's best known for her work at the Kennedy Space Center, where she rose to the apex when she became the institution's first woman chief medical officer. She also established a program called Spaceflight and Life Sciences Training. This program taught astronauts how to deal with space travel and its effects on their bodies.
Irene Long was at work at the Kennedy Space Center when the Challenger disaster happened. This was one of the nation's darkest moments.
[Source: Your Dictionary]
#14. Jessie Price (1930-2015): The Lady Who Developed Vaccines For Avian Diseases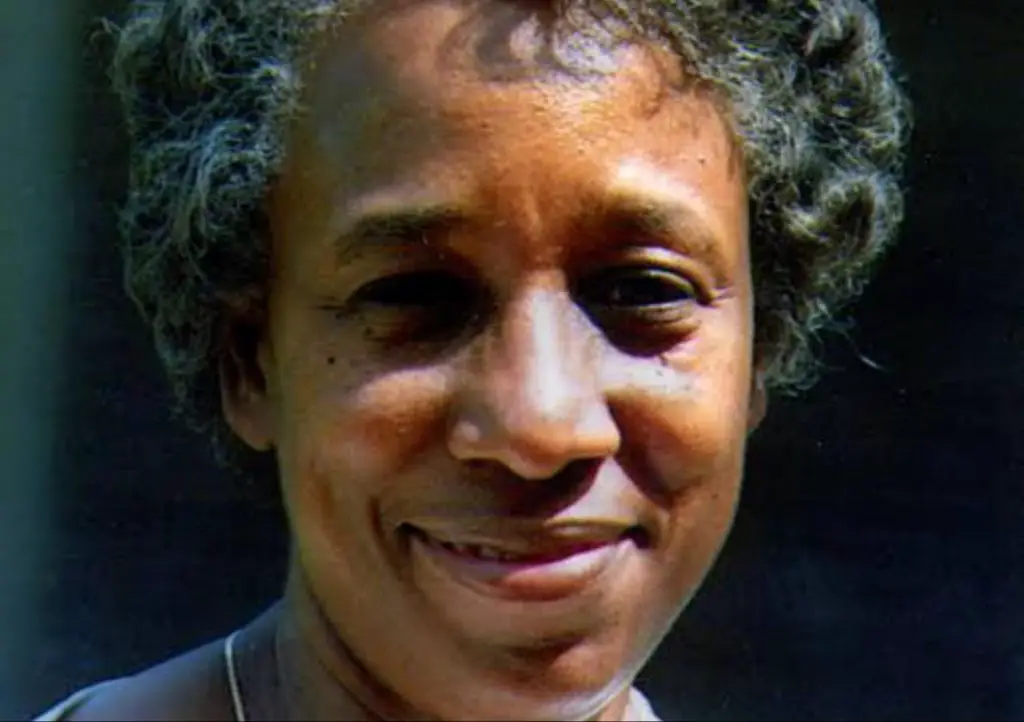 What makes Jessie Price famous?
One of the most prominent American veterinary microbiologists of our time, Jessie Isabelle Price, was born in Pennsylvania and attended Cornell University for her studies.
After receiving her doctorate, Price worked at the Cornell Duck Research Lab, where she led the efforts to develop vaccines for diseases that affect ducks. The vaccines she developed helped save countless birds in the United States and abroad.
[Source: Wikipedia]
#13. Beth A. Brown (1969-2008): The Lady Who Contributed To Our Understanding of Black Holes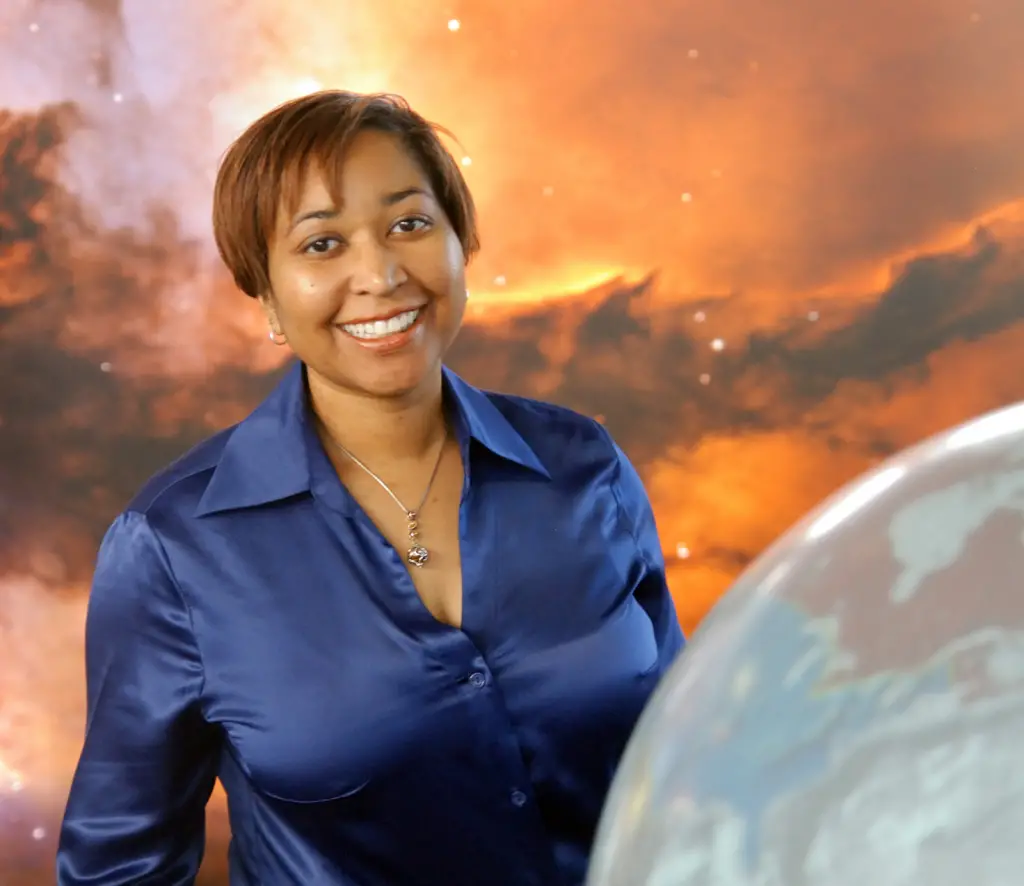 What makes Beth A. Brown famous?
Beth A. Brown was a NASA astrophysicist who has helped explore the furthest reaches of our solar system and beyond. She was born in 1969 in Roanoke, Virginia, and graduated from Howard University with a bachelor's degree in astrophysics.
She's known for her work on understanding galaxies, especially elliptical galaxies, and for studying black holes. Beth A. Brown earned a Doctor of Philosophy from the University of Michigan in 1998 and was the first black woman astronomer to do so.
[Source: APS]
#12. Annie Easley (1933-2011): One of The First Woman NASA Scientists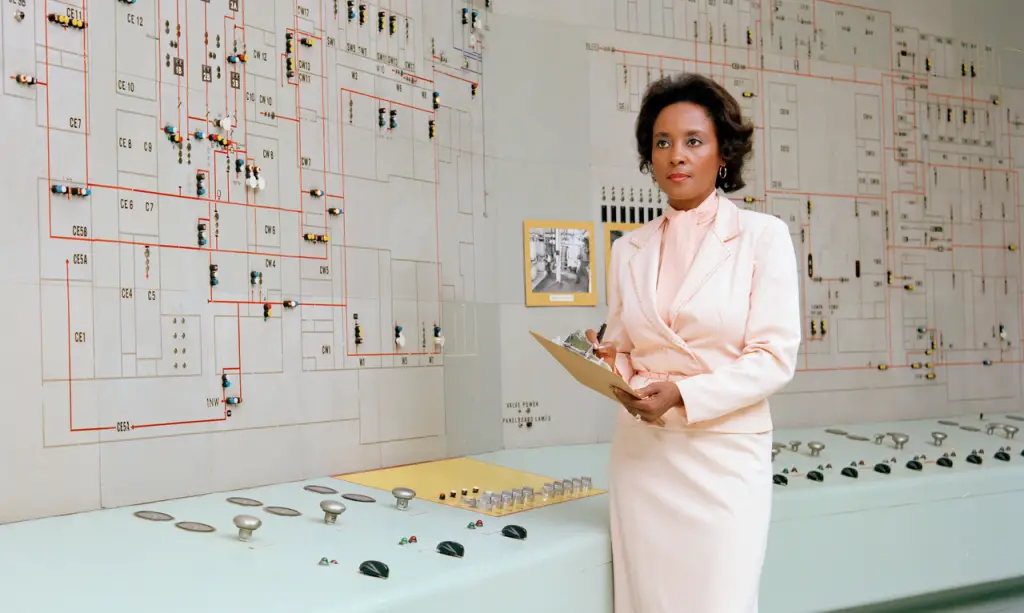 What makes Annie Easley famous?
Annie Easley was a remarkable woman. She was born in 1933 in Birmingham, Alabama, and dedicated her entire life to improving the world.
Easley is best known for her software engineering work. She developed the rocket stages during her time at NASA. 
As a black woman working at NASA when few others could, she had to fight tooth and nail for the opportunity to do so. In fact, as one of the first black people to work at NASA, she was inducted into the Glenn Research Hall of Fame after her death.
[Source: NASA]
#11. Rebecca Lee Crumpler (1831-1895): First Black Female Physician Who Broke Down the Barriers to Careers in Medicine for African Americans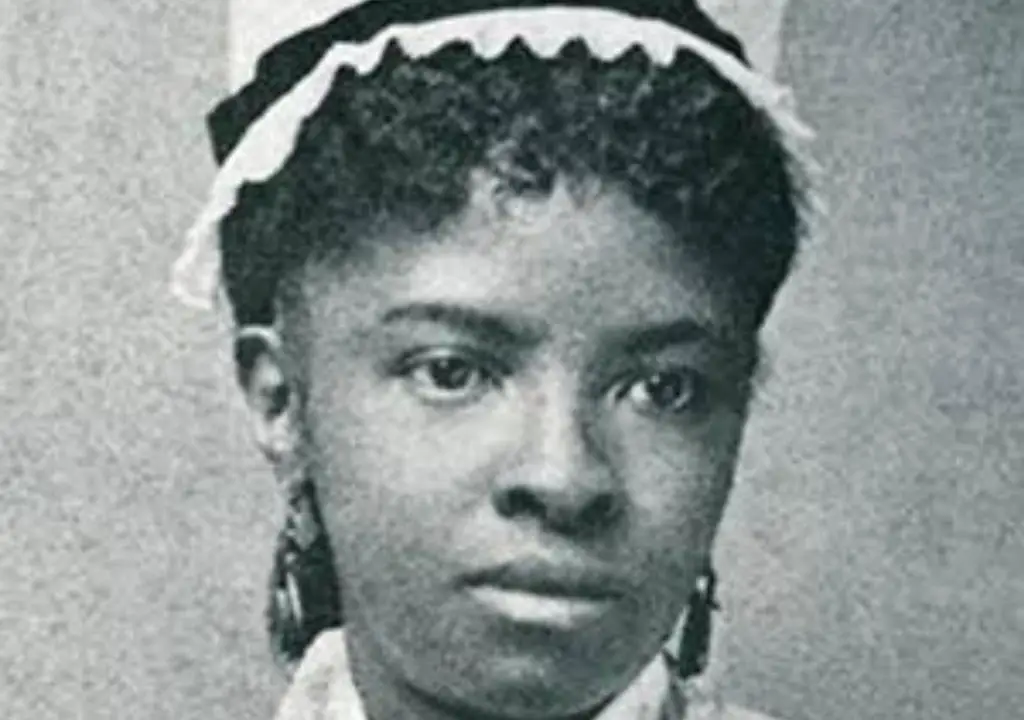 What makes Rebecca Lee Crumpler famous?
People often refer to Rebecca Lee Crumpler as one of the most influential African-American female authors. She could depict her experiences so accurately through her writing. Rebecca Lee Crumpler was a doctor, author, and nurse born in 1831 in Delaware, United States. 
Besides being the first African-American medical doctor, her book, Book of Medical discourses, was among the first books by blacks in the US. 
Crumpler's primary area of expertise was treating women and children, which was unusual because women were not considered fit to study medicine then. 
What's the best Rebecca Lee Crumpler quote?
"Selfish prudence is too often allowed to come between duty and human life."
[Sources: NPS, Insightful Black History]
#10. Marie M. Daly (1921-2003): A Pioneer in Protein Synthesis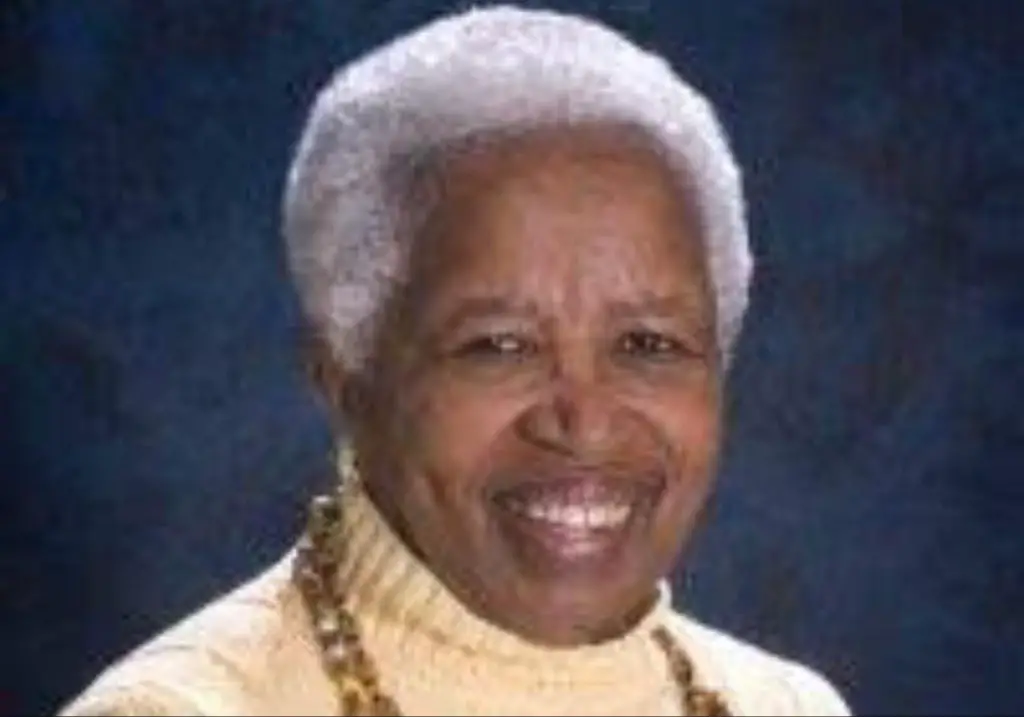 What makes Marie M. Daly famous?
Marie Maynard Daly was a celebrated scholar who contributed to our understanding of protein synthesis, histones, and the uptake of creatine by muscle cells, among other groundbreaking research.
Born in Queens, New York City, Daly studied at Hunters College High School, then Queens College, where she earned her undergraduate degree in chemistry.
She is the first African-American to earn a Ph.D. in Chemistry in the US. Daly was also the first African-American to graduate from Columbia University with a Ph.D. She also advocated for women to enroll in medical school and graduate science programs.
What's the best Marie M. Daly quote?
"Courage to be is the key to revelatory power of the feminist revolution."
[Sources: Encyclopedia.com, Famous Biographies]
#9. Christine Darden (1942-Present): The Human-Computer Who Helped Win the Space Race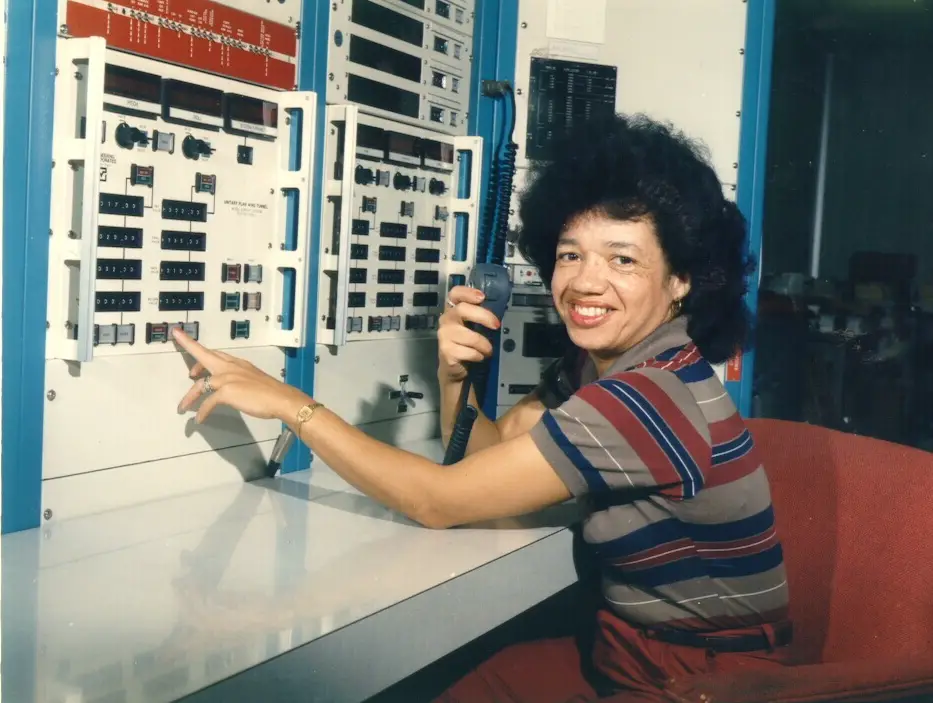 What makes Charles Darden famous?
Christine Darden is an aeronautical engineer, data analyst, and mathematician who was part of NASA's supersonic flight project. She was born in 1942 in North Carolina.
After earning her doctoral degree in mechanical engineering from George Washington University, Christine Darden worked as a "human computer" at the National Aeronautics and Space Administration.
She also served as an engineer and a lead to the Sonic Boom team. While at Langley, Darden ascended to the topmost position at the Research Center—becoming the first African-American to achieve that feat.
Her story, alongside Mary Jackson, Dorothy Vaughan, and Katherine Johnson, was featured in a book, Hidden Figures: The American Dream and the Untold Story of the Black Women Mathematicians Who Helped Win the Space Race.
What's the best Christine Darden quote?
"I was able to stand on the shoulders of those women who came before me, and women who came after me were able to stand on mine."
[Sources: NASA, Smithsonian National Air, and Space Museum]
#8. Gladys West (1930-Present): Inventor of The GPS (Global Positioning System)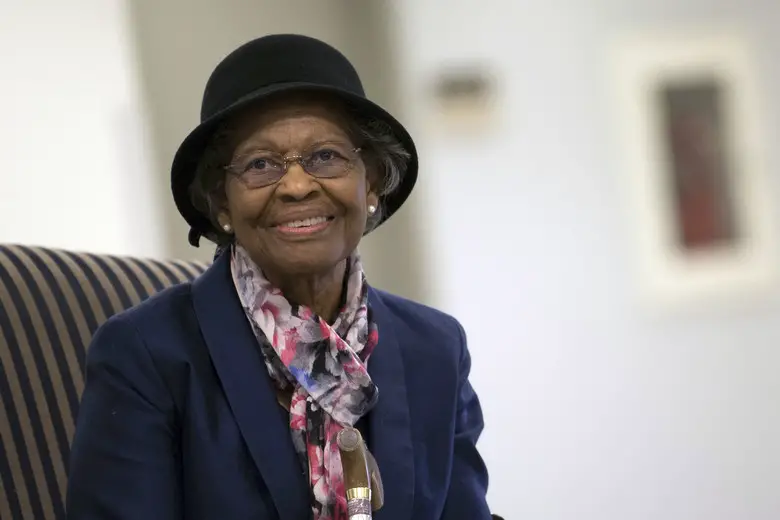 What makes Gladys West famous?
Gladys West is an American mathematician famous for her contribution to the advancement of the GPS. She was born in Sutherland, Virginia, on October 27, 1930. 
In 1956, West became the second woman hired to serve at the Naval Surface Warfare Center in Dahlgren, Virginia (previously known as Naval Proving Ground). She was the computer programmer and the project manager in charge of data-processing systems.
One of her notable projects was a program (Naval Ordnance Research Calculator) that focused on Pluto's movements relating it to Neptune.
While working at Seasat (as the project manager), she developed a computer that laid the foundation for the Global Positioning System. 
Gladys West contributed to satellite geodesy. For this and her other works, she received several awards and honors.
What's the best Gladys West quote?
"I strived hard to be tough and hang in there the best I could."
[Sources: Encyclopedia Britannica, Newsy YouTube Channel]
#7. Katherine Johnson (1918-2020): NASA Hidden Figure Whose Legacy Broke Down the Social Barriers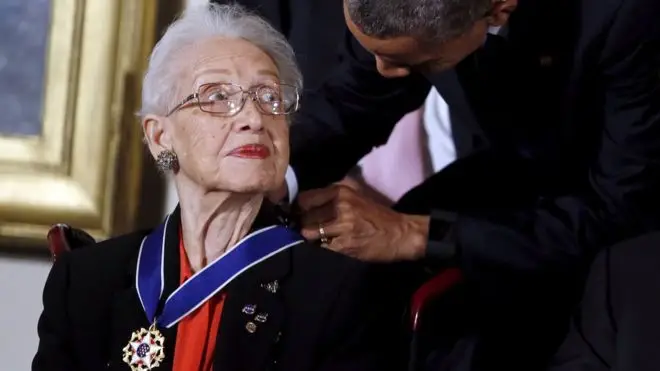 What makes Katherine Johnson famous?
Katherine Johnson was an African-American mathematician who developed calculations crucial to US cruised spaceflights. She was one of the first African-American NASA scientists, where she served for 33 years.
Johnson was born in 1918 in White Sulphur Springs, West Virginia. She became the first African-American female to enroll in a graduate school.
Katherine Johnson taught for some time before joining NASA as a "human computer." During her time there, she calculated trajectories for the Mercury and Apollo missions, including the Apollo 11 mission that put astronauts on the moon in 1969. She also figured out launch windows for John Glenn's 1961 Mercury mission.
Johnson received many honors throughout her life, including being awarded the Presidential Medal of Freedom by Barack Obama in 2015. In 2016 she was portrayed by Taraji P. Henson in Hidden Figures, which focuses on three African-American women working in NASA during the Space Race era.
What's the best Katherine Johnson quote?
" I don't have a feeling of inferiority. Never had. I'm as good as anybody, but not better."
[Sources: National Geographic, The New York Times]
#6. Dorothy Vaughan (1910-2008): NASA Hidden Figure Who Paved the Way for Women and Black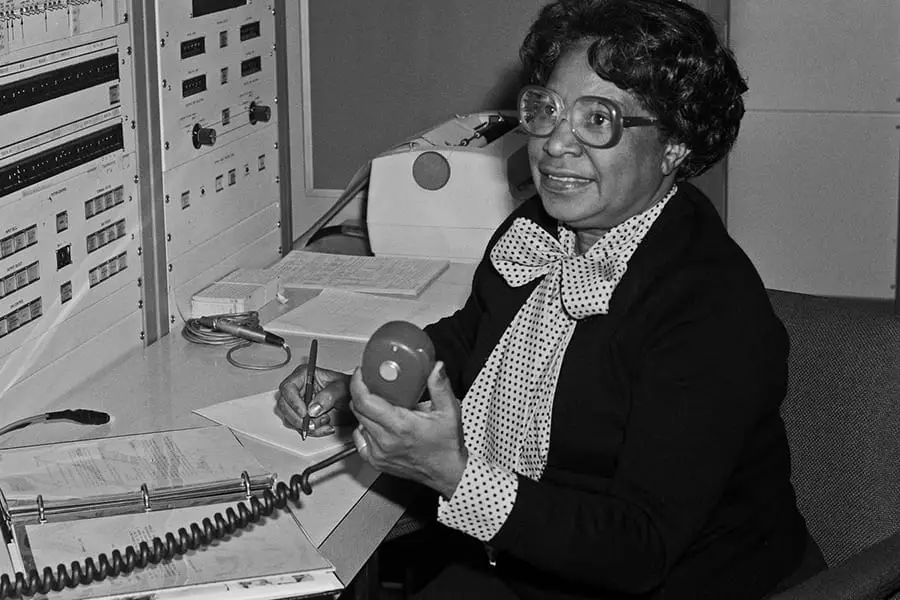 What makes Dorothy Vaughan famous?
Dorothy Vaughan was born in Kansas City, Missouri, in 1910. She graduated from Wilberforce University with a BA in mathematics and went on to work as a human-computer at NASA's Langley Research Center.
In those days, computers were people who calculated numbers for research teams. Dorothy was one of the first African-American women to join their ranks—and she became one of Langley's most prominent female programmers. She was once Katherine Johnson's supervisor at West Area Computers, where she worked alongside another famous lady: Mary Jackson.
Dorothy is featured in Hidden Figures alongside other black female mathematicians who helped NASA achieve its greatest triumphs during the Space Race by calculating trajectories for rockets and satellites.
She was the recipient of the 2019 congressional Gold Medal for her service.
What's the best Dorothy Vaughan quote?
"I changed what I could, and what I couldn't I endured."
[Sources: Encyclopedia Britannica, Biography]
#5. Mary Winston Jackson (1921-2005): NASA Hidden Figure Who Helped the US Win the Space Race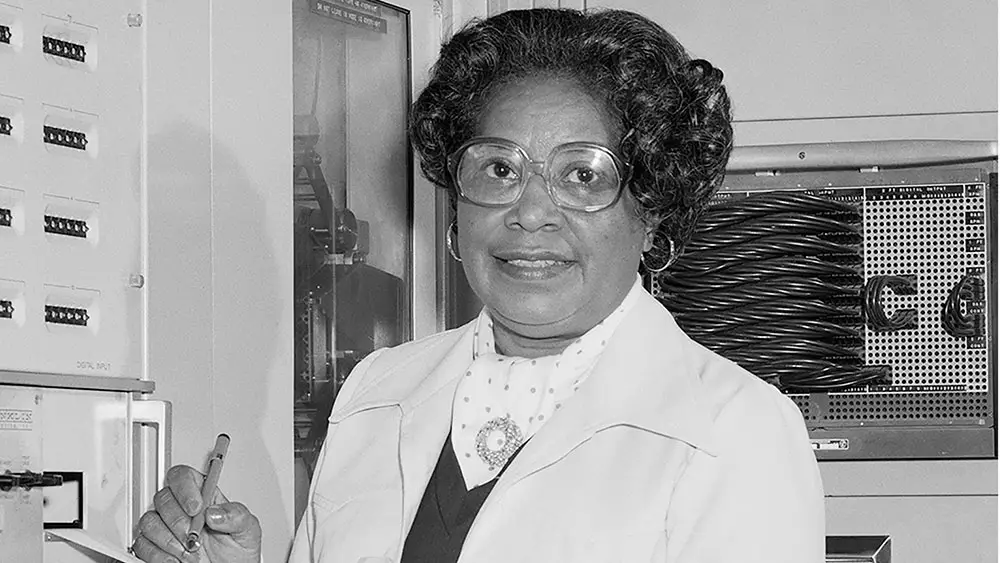 What makes Mary Jackson famous?
Mary Jackson was an African-American programmer and mathematician who worked as an aerospace engineer at NACA (National Advisory Committee for Aeronautics) before it became NASA. She graduated with a B.S in physics science and mathematics from Hampton University, then went on to work at Langley Research Center for her entire career.
At Langley, Mary was considered one of the most talented and respected engineers. In addition to her technical skills and mathematical expertise, Mary was known for her ability to solve complex problems by thinking outside the box and applying unconventional solutions.
Mary is best known for being the first black woman engineer employed at NASA. Mary also featured alongside Dorothy Vaughan and Katherine Johnson in the 2016 book "Hidden Figures."
What's the best Mary Jackson quote?
"Every time we have a chance to get ahead they move the finish line. Every time."
[Sources: Encyclopedia Britannica, NASA ]
#4. Alice A. Ball (1892-1916): Developed the first successful treatment for Hansen's disease (leprosy)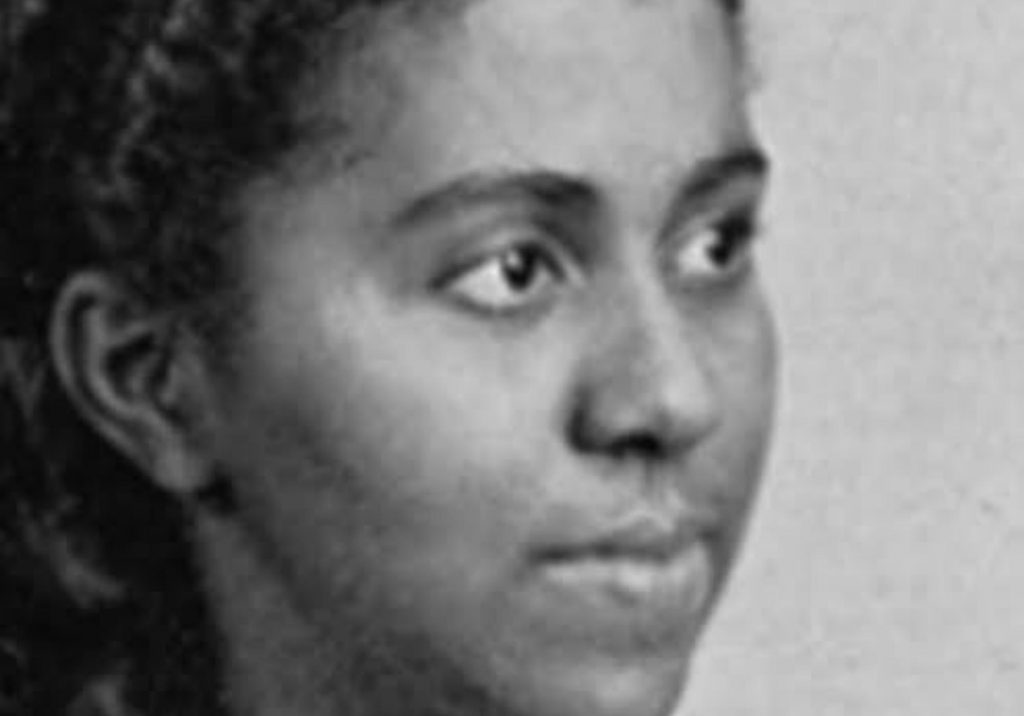 What makes Alice Ball famous?
Alice Augusta Ball was a chemist and the first woman to earn a master's of science degree in chemistry from the then College of Hawaii.
She also invented the ball method for leprosy treatment, which would later change how people viewed leprosy. Many people viewed leprosy as a direct ticket to death at that time. The patients were often relocated to an island as they were not expected to survive.
Ball's technique, which involved injecting patients with a chaulmoogra extract, was a modification of the chaulmoogra oil—the only leprosy treatment available then. She died at the young age of 24. The cause of death was likely chlorine poisoning.
Alice Ball received recognition for her work, albeit posthumously. Marie Hirono, then Hawaii's Lieutenant Governor, February 29th as the "Alice Ball Day.
What's the best Alice Ball quote?
" I work and I work and still it seems that I have done nothing."
[Sources: Biography, Smithsonian Magazine]
#3. Alexa Irene Canady (1950-Present): The First Black Female Neurosurgeon Who Changed the Face of Medicine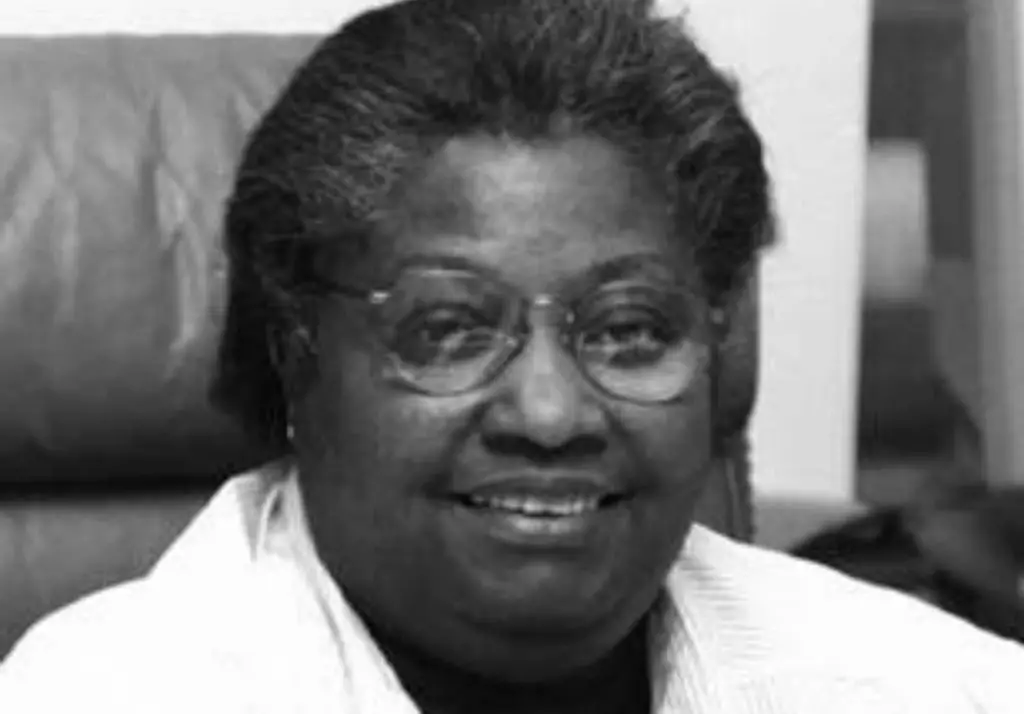 What makes Alexa Canady famous?
Alexa Canady is a retired American pediatric neurosurgeon born and raised in Michigan. She received her undergraduate degree from the University of Michigan and later graduated with her medical degree from the same institution.
Canady is known as the first black woman neurosurgeon. Ruth Kerr Jakoby beat her to become the first American woman neurosurgeon.
She worked at Children's Hospital, Michigan, as the chief of neurosurgery until her retirement. For her pioneering work in medicine, Canady received several awards, including the Mercy Medallion.
What's the best Alexa Canady quote?
"If you want to be something, you have to perceive that something is possible."
[Sources: Indiana University School of Medicine, CHAAMP Resources]
#2. Patricia Bath (1942-2019): The Woman Scientist Who Brought Light to the Blind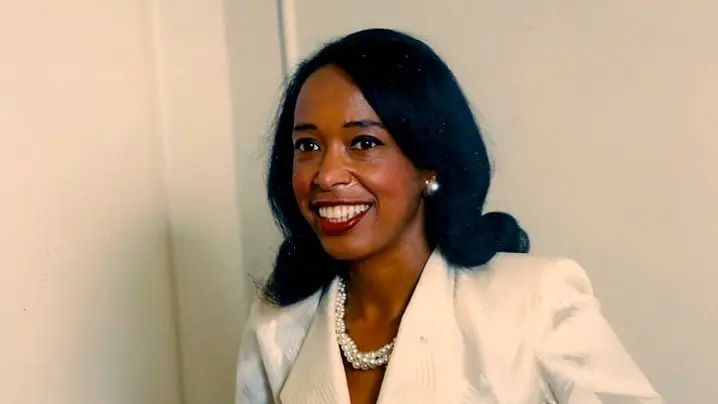 What makes Patricia Bath famous?
Patricia Bath is an American ophthalmologist, academician, and inventor. She was born in New York City and graduated from the Howard University College of Medicine.
Bath is famous for inventing a device called the Laserphaco, which is used for laser cataract surgery. 
The device was patented in 1986 by Bath and her team. Bath is also known as the first Jules Stein Eye Institute female member. She is also the United States' first African-American woman ophthalmology resident to serve at New York University. She has five patents to her name and was awarded a medical patent for her invention.
Besides being a Hunter College Hall of Fame inductee, Bath will be inducted into the National Hall of Fame.
What's the best Patricia Bath quote?
"Believe in the power of truth. Do not allow your mind to be imprisoned by majority thinking. Remember that the limits of science are not the limits of imagination."
#1. Rebecca Cole (1846-1922): The Lady Whose Legacy Changed The Belief That Blacks Are Destined to Suffer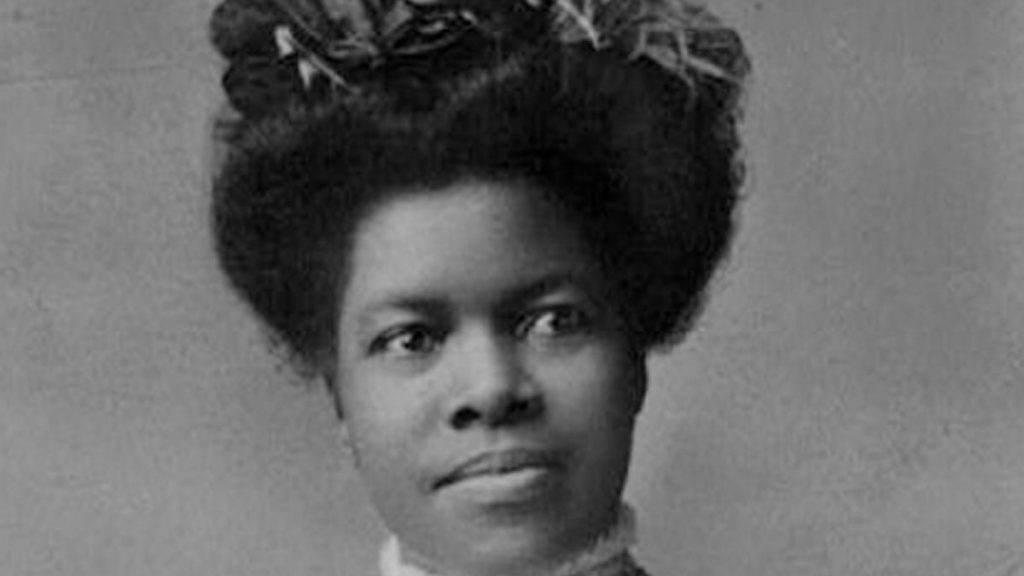 What makes Rebecca Cole famous?
Rebecca Cole was born in Philadelphia in 1846, and she would go on to become one of the most influential figures in the history of American medicine.
She attended Woman's Medical College of Pennsylvania, after which she became the second black medical doctor in the United States.
Rebecca Cole is a famous American physician, social reformer, and organizational founder. Born in Philadelphia in 1818, Cole was the second black medical doctor in the United States.
Cole is known for her many contributions to medicine and social reform. She was an avid supporter of women's rights and abolitionism.
She co-founded the Women's Directory to be one of the first institutions in the nation dedicated solely to helping women.
What's the best Rebecca Cole quote?
"If you imagine a 2000-piece jigsaw puzzle, this is just one piece in the middle of that puzzle."
[Sources: Colonial Women, Citizen]
Final Thoughts
If you're looking for an inspirational woman scientist to inspire you, I would recommend any of these awe-inspiring scientists. While some of them might not be household names, perhaps, I can convince you of their greatness through this post. 
Please feel free to leave me a comment and let me know what you think about our list of great black woman scientists.