To celebrate scientists and scientific advancements, we have collected a list of the most famous black computer scientists that will inspire us for the greater good.
Computer scientists often develop new ideas that others use to create new kinds of computers or improve existing ones. There have been lots of people who have made major contributions to computer science throughout history.
In this article, we'll share some basic facts about the 15 most famous black computer scientists who helped shape the world of computer science.
To ensure credibility, we reviewed many sources, including the A.M. Turing, to come up with this shortlist.
Let's look at some of the black pioneers in computer science.
Famous Black Computer Scientists
#15. Juan E. Gilbert (1969-Present): One of The Pioneers of Modern Computer Technology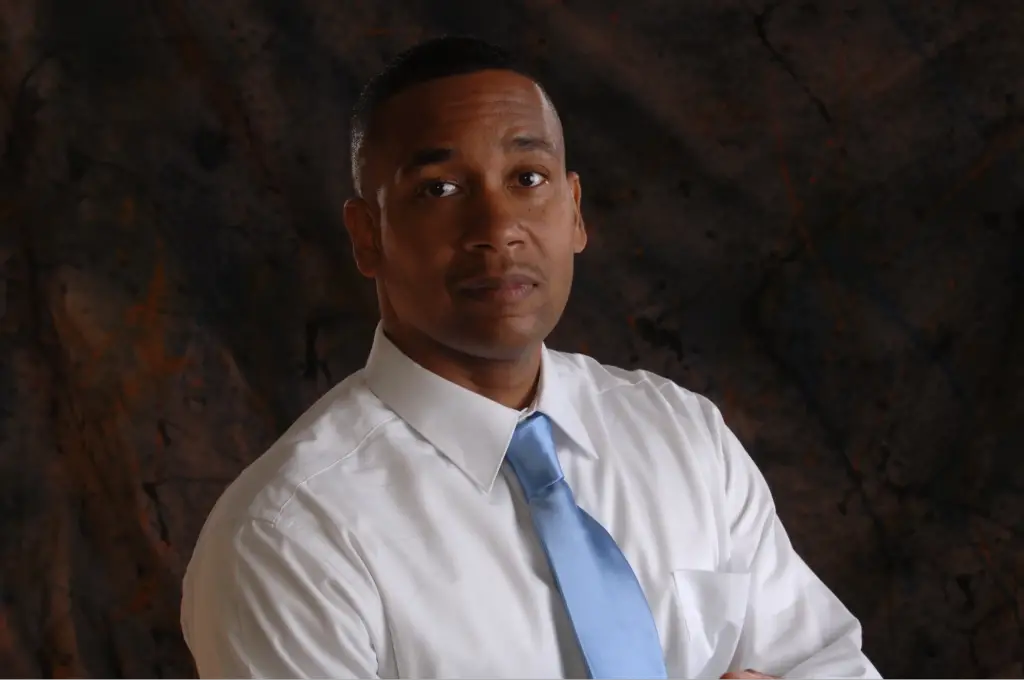 What makes Juan E. Gilbert famous?
Juan E. Gilbert is an American activist, educator, and computer scientist best known for his contributions to human-focused computing.
He has made it his mission to encourage black Americans and other minorities to take careers in computer science. Gilbert has also given many talks at conferences, schools, and other events about how everyone can be more involved with technology.
[Source: University of Florida]
#14. Clarence Ellis (1943-2014): One of The Pioneers in Computer Science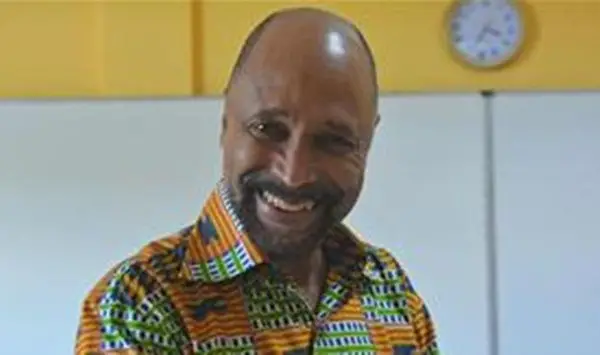 What makes Clarence Ellis famous?
Clarence Ellis was born in Chicago, Illinois. He was a computer scientist and professor whose work made him famous in the field of computer science. 
His most notable achievement was pioneering several concepts in computer science, such as CSCW (Computer Supported Cooperative Work).
He developed several concepts related to CSCW, including shared workspace environments and real-time collaboration tools. 
Ellis is also known for helping develop OfficeTalk. This system was a revolutionary software program that allowed users to communicate with one another via their computers.
[Source: University of Illinois Urbana-Champaign]
#13. Evelyn Boyd Granville (1924-Present): The Pioneering Mathematician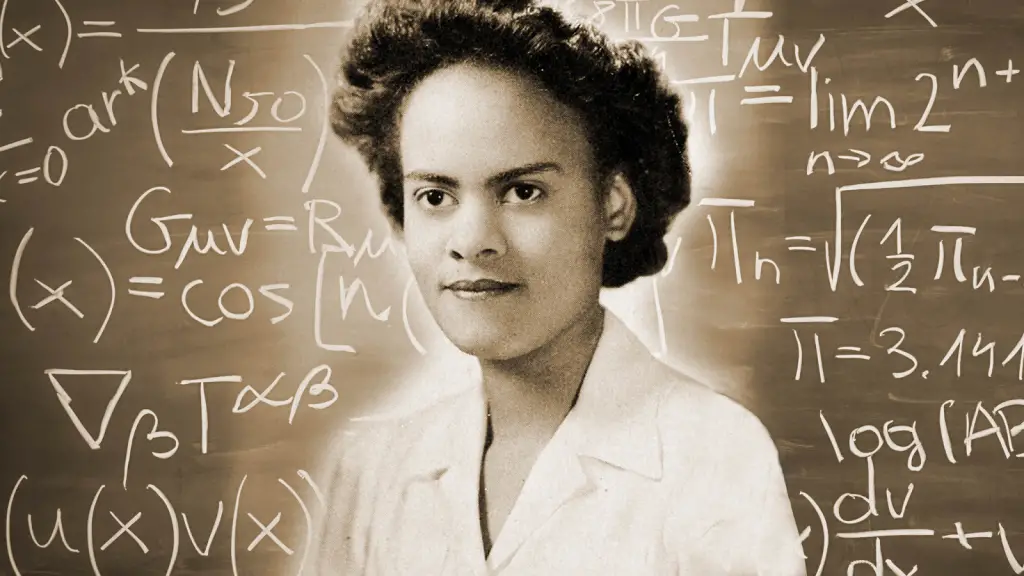 What makes Evelyn Boyd Granville famous?
Evelyn Boyd Granville was an American mathematician and a pioneer in space science. She was born on May 1, 1924, in Washington, D.C., and earned her Ph.D. in mathematics from Yale in 1949. 
Granville went on to work at US Space Labs, where her areas of expertise included trajectory computation and celestial mechanics.
She is best known for being among the first black women to graduate in the United States with a P.h.D. in math.
In addition to her accomplishments in math and science, Evelyn is also known for being a strong advocate for women entering technology-related fields. 
[Source: Encyclopedia Britannica]
---
Similar Articles:
---
#12. Mark Dean (1957-Present): The Personal Computer Pioneer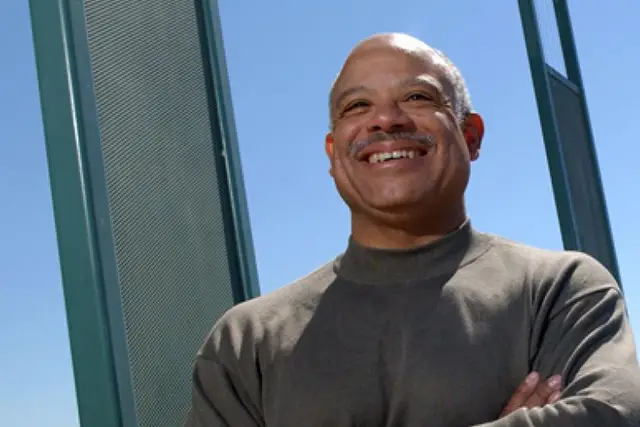 What makes Mark Dean famous?
Mark Dean began his journey in Jefferson City, Tennessee, where he was born in 1957. His early interest in science led him to major in electrical engineering at Stanford University. 
After graduation, he worked for IBM (International Business Machines Corporation) as a systems engineer.
Dean is best known for his work on the IBM personal computer, released in 1981. The first computer to be sold with an internal hard drive and a mouse.
Mark Dean has been instrumental in developing many aspects of modern computing. This scientist is also credited with creating the ISA bus standard that allows expansion cards to communicate with each other and the motherboard.
[Source: Biography]
#11. Kimberly Bryant (1967-Present): The Founder of The Black Girls Code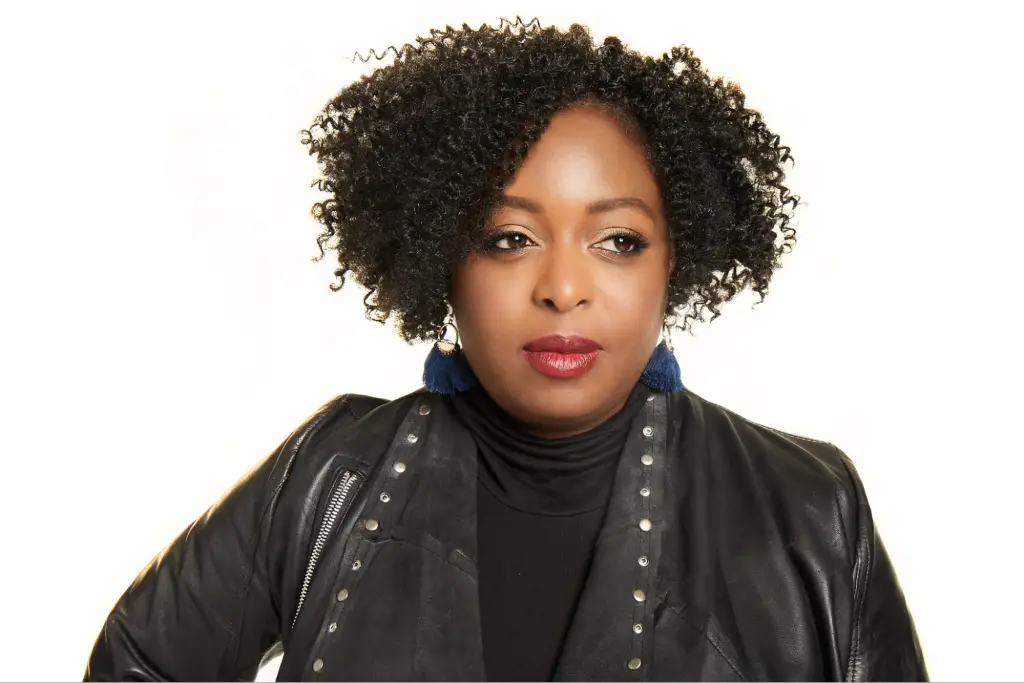 What makes Kimberly Bryant famous?
Kimberly Bryant has been making history for years.
Born in Memphis, this American technologist is best known for establishing the Black Girls Code. This nonprofit organization empowers girls of color to learn how to code and build websites. It also helps them develop apps using multiple coding platforms. 
Bryant was recently named one of Business Insider's top 25 influential black women in technology.
[Source: US Chamber of Commerce Foundation
#10. Roscoe Giles: A Pioneering Computer Scientist & Professor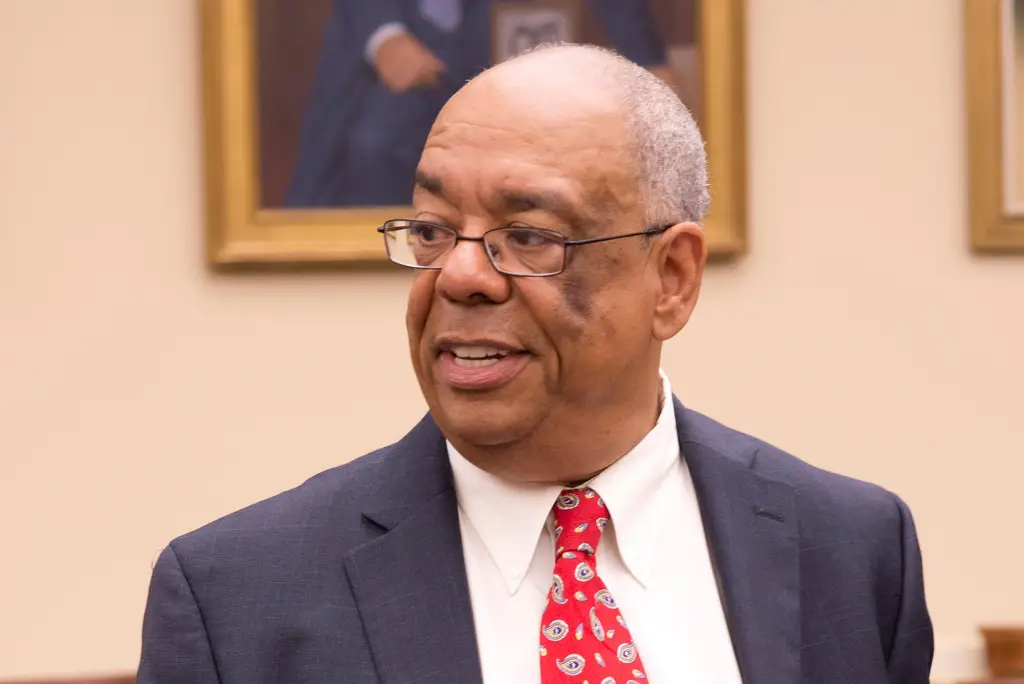 What makes Roscoe Giles famous?
The history of computing is filled with people who have made it possible for us to do what we do today. One of those people is Roscoe Giles, an American computer engineer, and physicist best known for his work on computing, computer architecture, and computational science.
Although he was not the first person to work in this area, he was influential in several computer science projects. Giles helped design several important computer architectures, including supercomputers and parallel computers. He also played a significant role in developing computational science as a discipline.
[Source: Boston University]
---
Similar Articles:
---
#9. Dorothy Vaughan (1910-2008): NASA Hidden Figure Who Paved the Way for Women and Black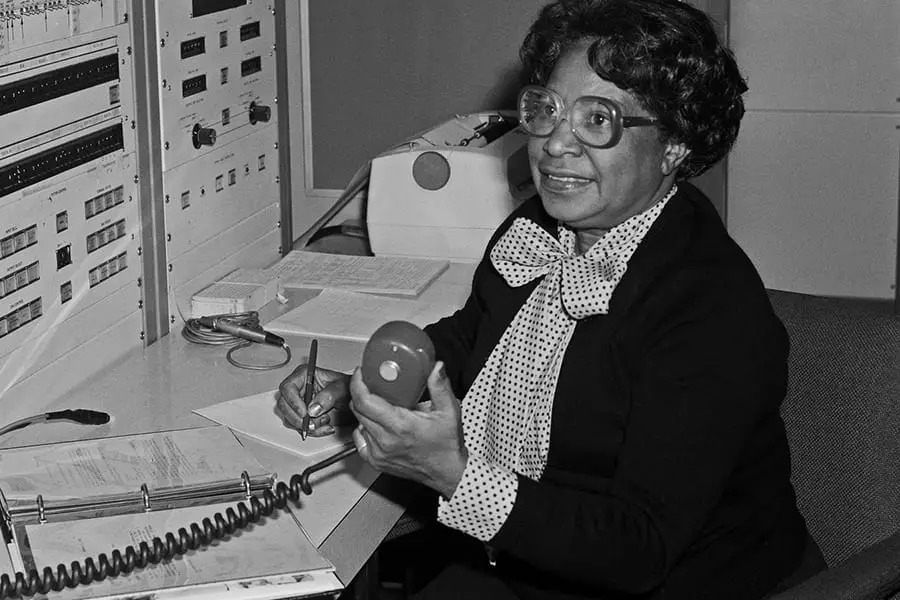 What makes Dorothy Vaughan famous?
Dorothy Vaughan was born in Kansas City, Missouri, in 1910. She graduated from Wilberforce University with a mathematics BA and worked as a human-computer at NASA's Langley Research Center.
Dorothy was once Katherine Johnson's supervisor at West Area Computers, where she worked alongside another famous lady: Mary Jackson.
Dorothy is featured in Hidden Figures alongside other black female mathematicians who helped NASA achieve its greatest triumphs during the Space Race by calculating trajectories for rockets and satellites.
She was the recipient of the 2019 Congressional Gold Medal for her service.
What's the best Dorothy Vaughan quote?
"I changed what I could, and what I couldn't I endured."
[Sources: Encyclopedia Britannica, Biography]
#8. Charles Lee Isbell Jr. (1968-Present): The Man Who Contributed Over 100 Papers on Computer Science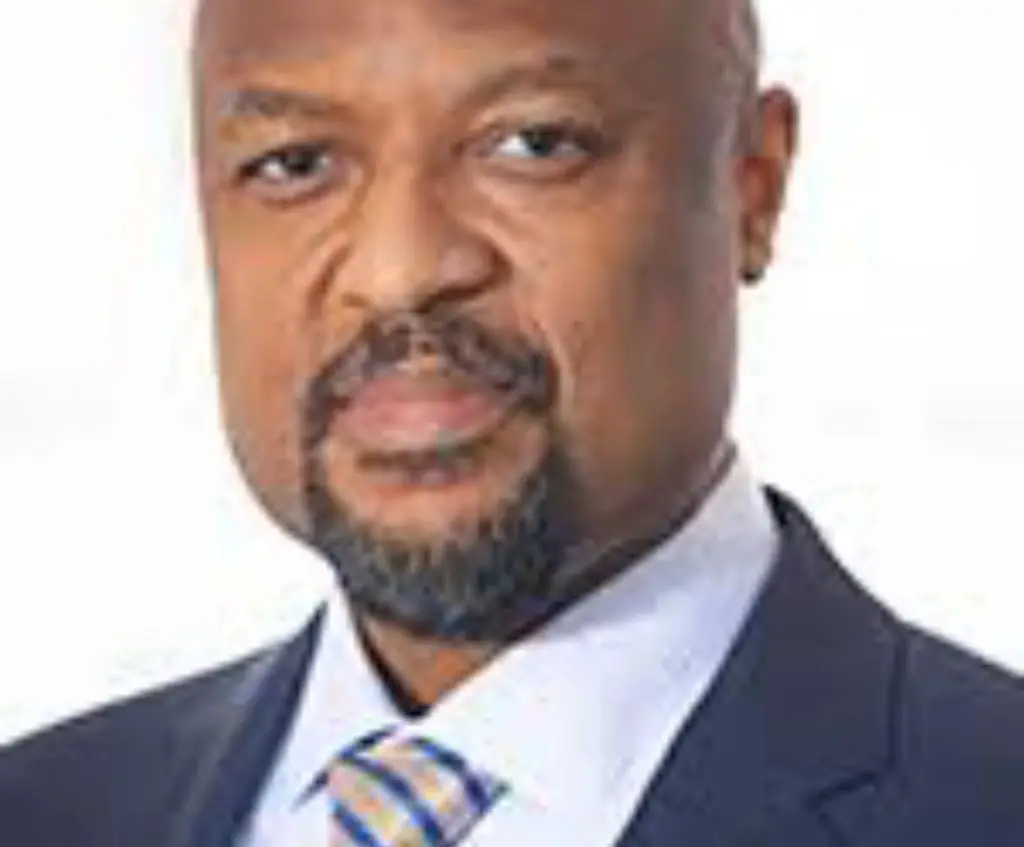 What makes Charles Lee Isbell Jr. famous?
Charles Lee Isbell Jr. was born in Chattanooga, Tennessee, and became one of the world's most accomplished computer scientists and educators. 
He is best known for his research on artificial intelligence and machine learning. But what does that mean, exactly? Let me break it down for you if you don't know much about computers or how they work.
Artificial intelligence is a branch of computer science that makes computers act like humans, or at least appear to act like humans. Machine learning is another branch of the same field that deals with how computers can learn from past experiences to make better decisions in the future.
Isbell wrote over 100 published scientific papers about these topics, earning him recognition in the scientific community.
[Source: Georgia Tech]
#7. Kaya Thomas (1995-Present): The American App Developer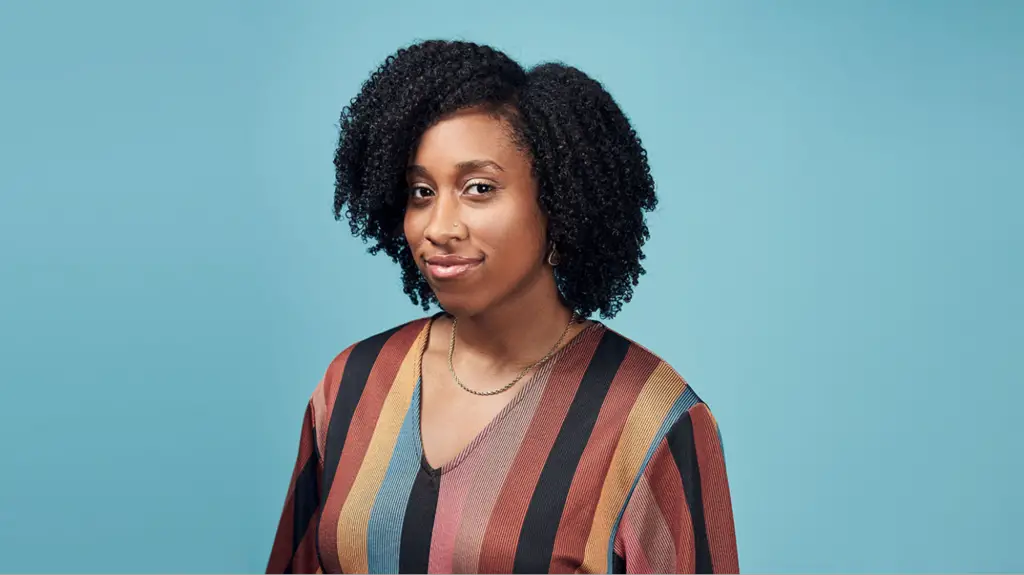 What makes Kaya Thomas famous?
Kaya Thomas is a computer app developer best known for creating the iOS app, We Read Too. The app allows students to read books electronically and has been downloaded more than a million times.
Kaya has been making waves in the tech world since she started programming at a young age. Her success inspires many young women interested in getting into tech fields but don't know how or where to start.
Thomas believes the key to getting more girls into technology is to make them feel comfortable. She mentors girls in technology and works with them to build apps.
In 2015, Michelle Obama honored Thomas for his work with young women in tech.
[Source: Apple Developer]
---
Similar Articles:
---
#6. Jerry Lawson (1940-2011): The Father of The Commercial Video Game Cartridge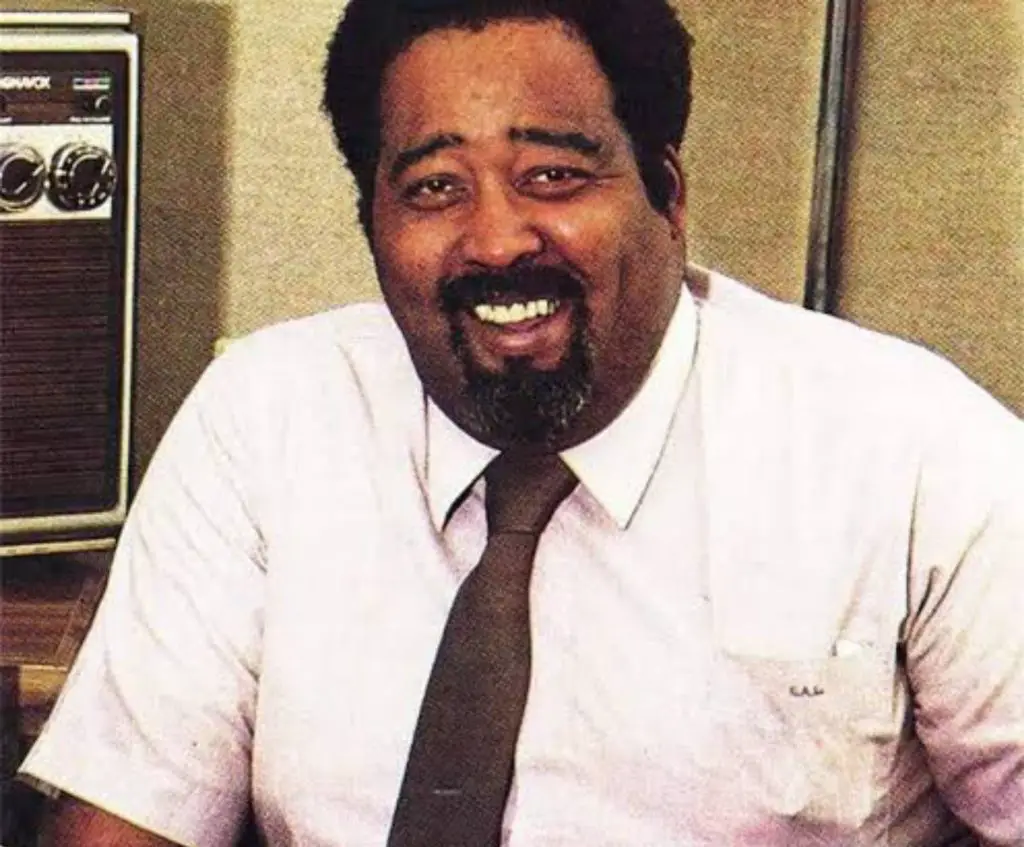 What makes Jerry Lawson famous?
Jerry Lawson, an American scientist, is best known for his role in designing video game consoles. He was an engineer who played a leading role in developing video game cartridges.
In particular, he is best known for his work on the Fairchild Channel F console, which was released in 1976. This became one of the most popular gaming systems. It was also one of the first systems to use removable cartridges instead of having games stored on ROM chips.
Lawson's story started before he joined Queens College. He was already making radios and television sets. 
Lawson then worked at Fairchild Semiconductor before starting his company, Video Soft.
[Source: Biography]
#5. Annie Easley (1933-2011): One of The First Woman NASA Scientists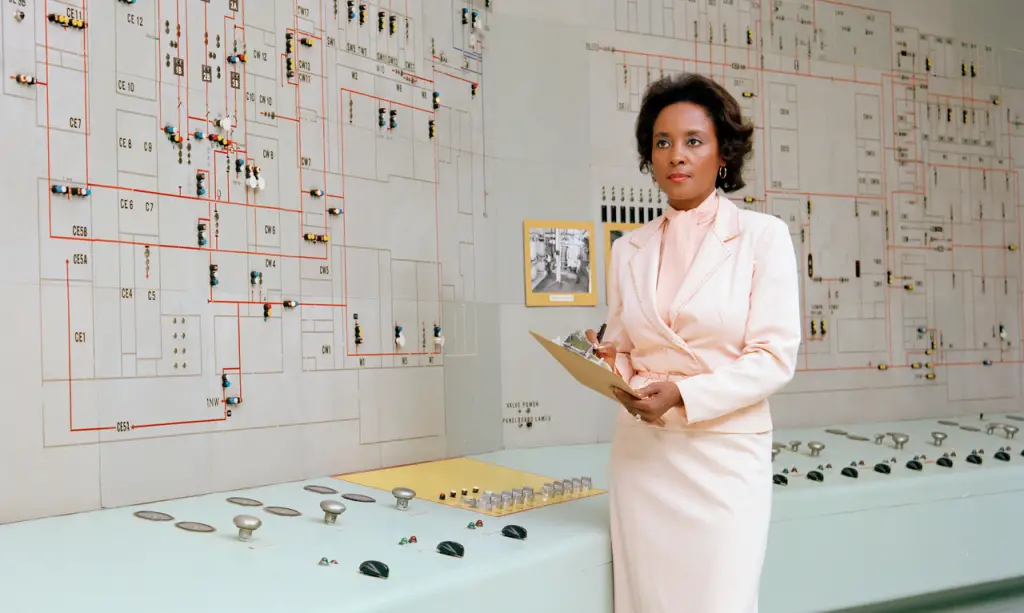 What makes Annie Easley famous?
Annie Easley was a remarkable woman. She was born in 1933 in Birmingham, Alabama, and dedicated her entire life to improving the world.
Easley is best known for her software engineering work. She developed the rocket stages during her time at NASA. 
As a black woman working at NASA when few others could, she had to fight tooth and nail for the opportunity to do so. In fact, as one of the first black people to work at NASA, she was inducted into the Glenn Research Hall of Fame after her death.
[Source: NASA]
#4. Gladys West (1930-Present): Inventor of The GPS (Global Positioning System)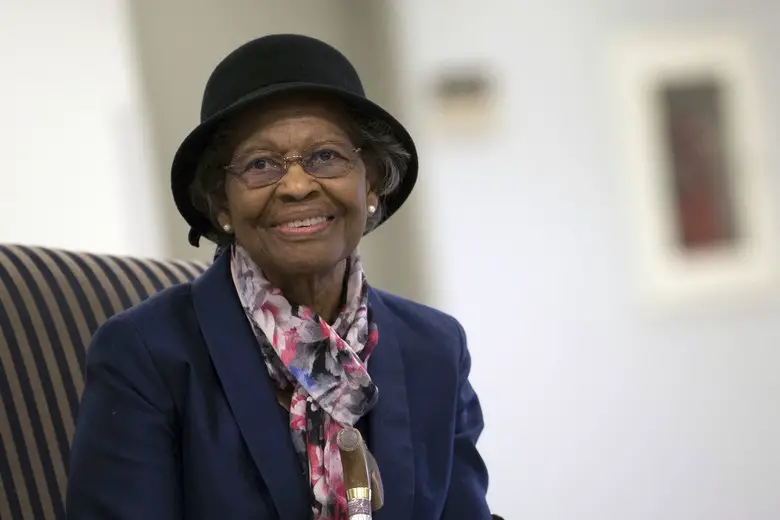 What makes Gladys West famous?
Gladys West is an American mathematician famous for her contribution to the advancement of the GPS. She was born in Sutherland, Virginia, on October 27, 1930. 
In 1956, West became the second woman hired to serve at the Naval Surface Warfare Center in Dahlgren, Virginia (previously known as Naval Proving Ground). She was the computer programmer and the project manager in charge of data-processing systems.
One of her notable projects was a program (Naval Ordnance Research Calculator) that focused on Pluto's movements relating to Neptune.
While working at Seasat (as the project manager), she developed a computer that laid the foundation for the Global Positioning System. 
Gladys West contributed to satellite geodesy. For this and her other works, she received several awards and honors.
What's the best Gladys West quote?
"I strived hard to be tough and hang in there the best I could."
[Sources: Encyclopedia Britannica, Newsy YouTube Channel]
---
Similar Articles:
---
#3. Katherine Johnson (1918-2020): NASA Hidden Figure Whose Legacy Broke Down the Social Barriers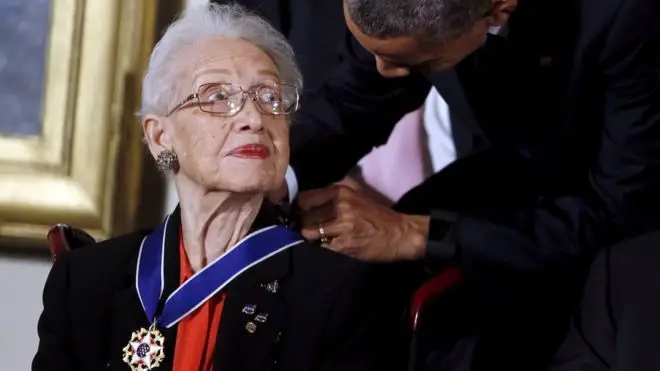 What makes Katherine Johnson famous?
Katherine Johnson was an African-American mathematician who developed calculations crucial to US spaceflights. She was one of the first African-American NASA scientists, where she served for 33 years.
Johnson was born in 1918 in White Sulphur Springs, West Virginia. She became the first African-American female to enroll in a graduate school.
Katherine Johnson taught for some time before joining NASA as a "human computer." During her time there, she calculated trajectories for the Mercury and Apollo missions, including the Apollo 11 mission that put astronauts on the moon in 1969. She also figured out the launch windows for John Glenn's 1961 Mercury mission.
Johnson received many honors throughout her life, including being awarded the Presidential Medal of Freedom by Barack Obama in 2015. In 2016, she was portrayed by Taraji P. Henson in Hidden Figures, which focuses on three African-American women working at NASA during the Space Race era.
What's the best Katherine Johnson quote?
" I don't have a feeling of inferiority. Never had. I'm as good as anybody, but not better."
[Sources: National Geographic, The New York Times]
#2. John Henry Thompson (1959-Present): The Developer of the Lingo Programming Language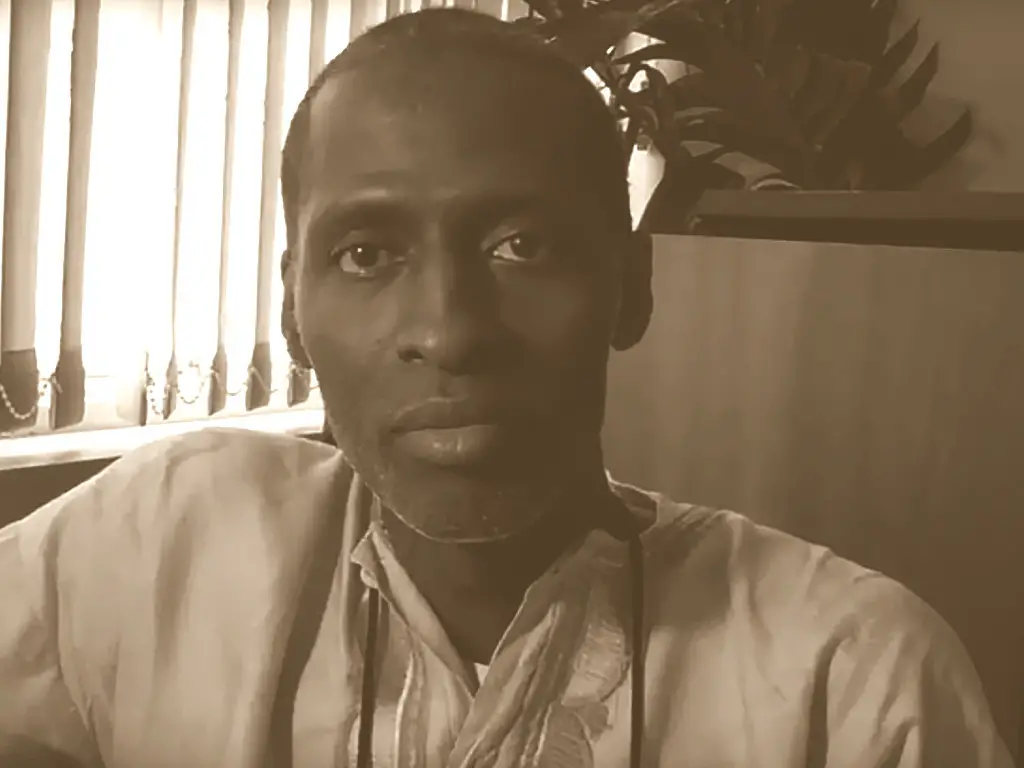 What makes John Henry Thompson famous?
John Henry Thompson, a Jamaican-American scientist, is best known as the developer of Lingo. This is the programming language that Adobe Director uses.
Thompson believed there was a need for a better programming language than BASIC. He wanted something easier for people to learn and use, so he developed Lingo.
Lingo soon became popular with developers all over America—and even in other countries. Computer scientists used it to create many user interfaces and programs, including Adobe Director.
[Source: Black Inventors]
#1. Mary Winston Jackson (1921-2005): NASA Hidden Figure Who Helped the US Win the Space Race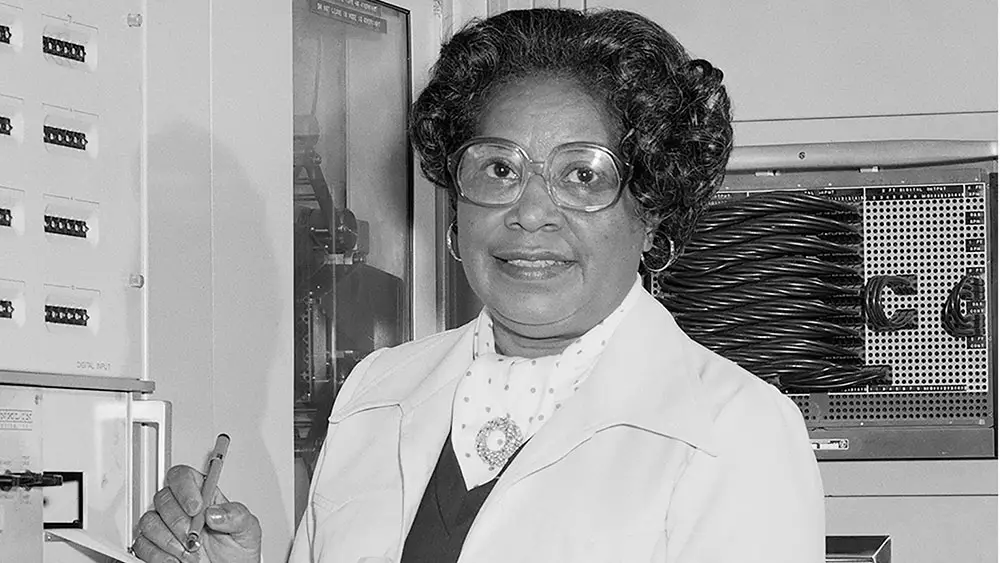 What makes Mary Jackson famous?
Mary Jackson was an African-American programmer and mathematician who worked as an aerospace engineer at NACA (National Advisory Committee for Aeronautics) before it became NASA. She graduated with a B.S in physics, science, and mathematics from Hampton University, then went on to work at Langley Research Center for her entire career.
At Langley, Mary was considered one of the most talented and respected engineers. In addition to her technical skills and mathematical expertise, Mary was known for her ability to solve complex problems by thinking outside the box and applying unconventional solutions.
Mary is best known for being the first black woman engineer employed at NASA. Mary was also featured alongside Dorothy Vaughan and Katherine Johnson in the 2016 book "Hidden Figures."
What's the best Mary Jackson quote?
"Every time we have a chance to get ahead they move the finish line. Every time."
[Sources: Encyclopedia Britannica, NASA ]
Final Thoughts
We hope you enjoyed learning about some of history's most influential black computer scientists and how they've shaped our world.
We'd love to hear from you—if you have any questions, comments, or ideas for future articles, please don't hesitate to reach out.