To celebrate scientists and scientific advancements, we have collected a list of the most famous Taiwanese scientists that will inspire us for the greater good.
Are you looking for some famous Taiwanese scientists to inspire you? Look no further. Read on to learn more about the most notable scientists from Taiwan.
Taiwanese scientists have been making waves worldwide for their incredible contributions to science and society. Their work has helped us understand more about how we can improve our lives here on Earth.
We've collected credible information about some of the most famous Taiwanese scientists so that you can learn more about them and be inspired by their work.
Famous Taiwanese Scientists
15. Bon-Chu Chung: A Pioneer in Molecular Biology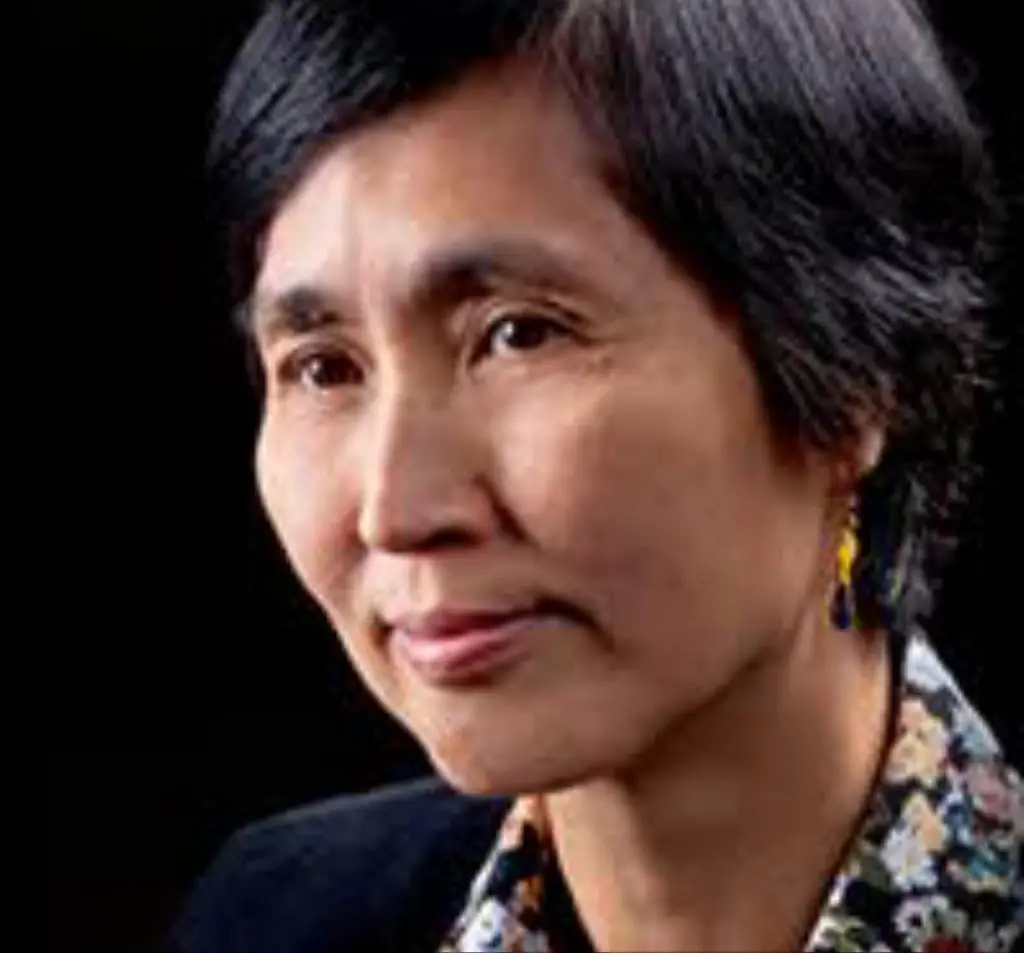 What makes Bon-Chu Chung famous?
Bon-Chu Chung is a Taiwanese scientist and researcher who discovered steroids' roles in zebrafish development.
Chung was educated at the University of Pennsylvania, receiving her Ph.D. in biochemistry. Her research on steroids earned her recognition as one of Taiwan's top ten female scientists.
Steroids are important hormones that are responsible for many of our body's functions, including the development of sexual characteristics. Chung's research revealed how steroids played a role in embryology and helped scientists better understand this process in humans.
[Source: ISOCCE]
#14. Ying-Hui Fu: The Human Geneticist and Professor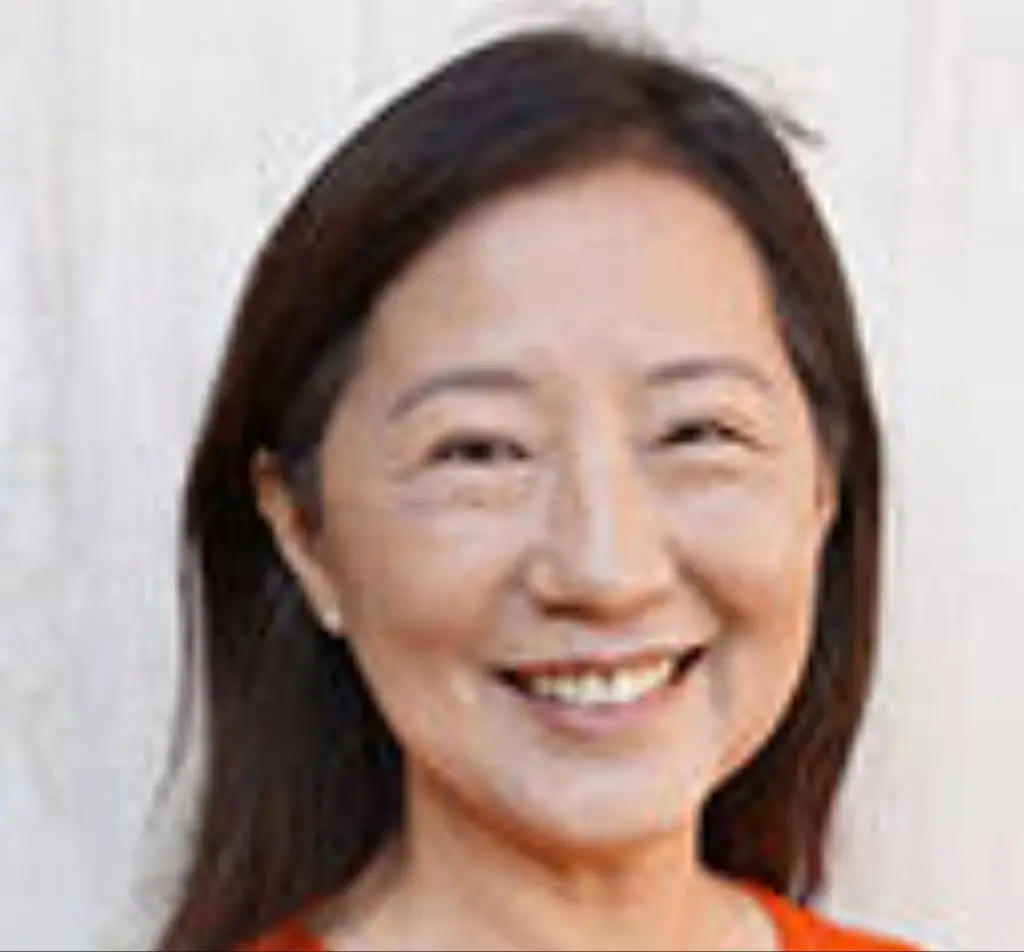 What makes Ying-Hui Fu famous?
Ying-Hui Fu is a Taiwanese American geneticist and professor at the University of California, San Francisco.
She is known for her work in human genetics, focusing on circadian rhythms and sleep disorders. Ying-Hui Fu found that changes in circadian clocks could cause sleep problems like insomnia and sleeping too much during the day. 
Fu's research has helped scientists better understand the biological mechanisms behind these disorders and develop new treatments for them.
[Source: University of California, San Francisco]
#13. Simon Min Sze (1936-Present): The Pioneer in Semiconductor Physics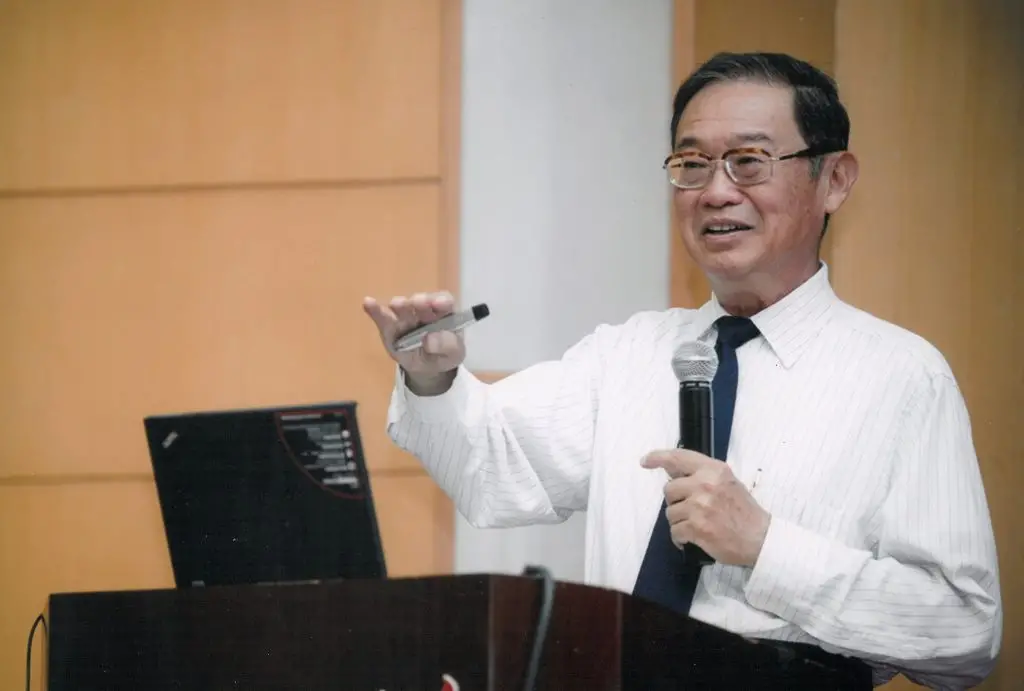 What makes Simon Min Sze famous?
Simon Min Sze is a Taiwanese-American electrical engineer who worked at Bell Labs. He specialized in semiconductor physics, where he invented the floating-gate transistor alongside Dawon Kahng.
The floating-gate transistor was a massive breakthrough in the world of semiconductor science. It allowed for the manufacturing of more compact, efficient, and reliable computers.
This transistor is used in non-volatile memory storage devices, which keep the information they store even when there is no power. This invention has led to the development of flash memory devices and solid-state drives used in many electronic devices today.
Sze was invited to the National Academy of Engineering in 1995 for his work. He has also received many other awards, including the J.J. Ebers Award.
[Source: Semicon China]
---
Similar Articles:
---
#12. Sow-Hsin Chen (1935-2021): An Expert in Neutron Science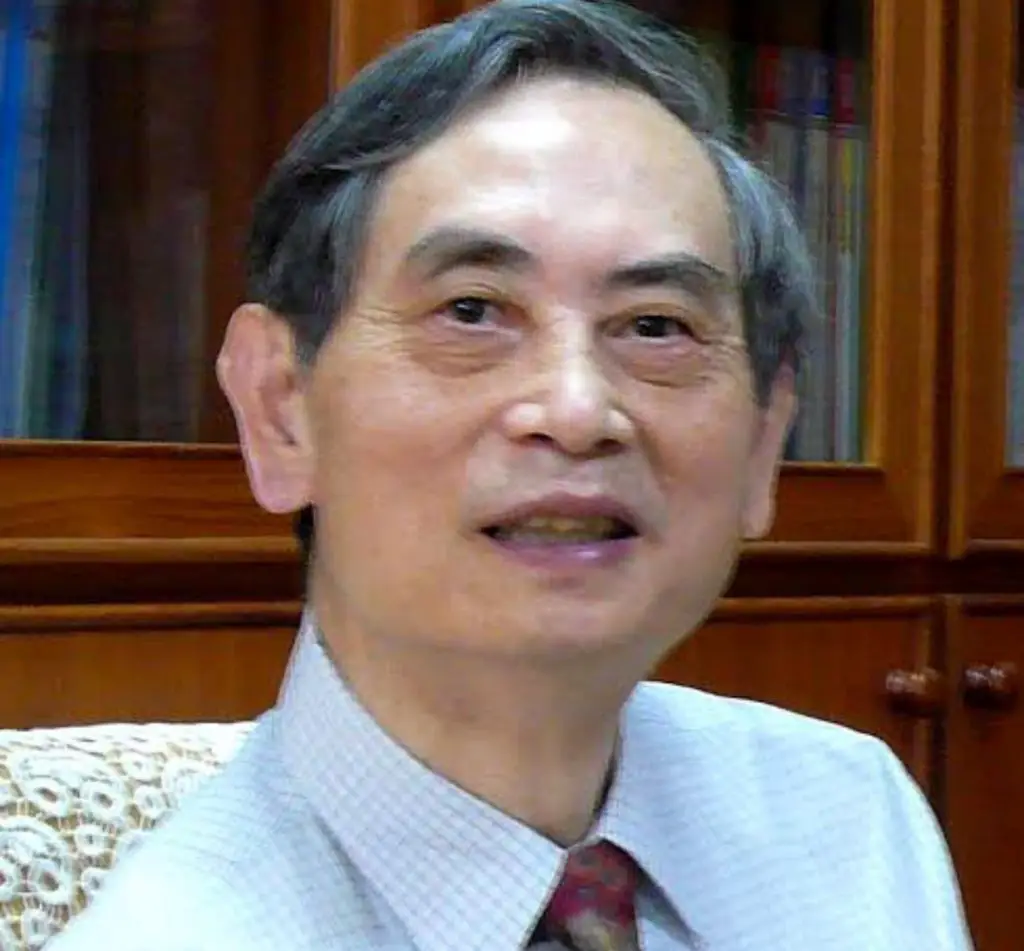 What makes Sow-Hsin Chen famous?
Sow-Hsin Chen was a Taiwanese physicist who is best known for his work on interfacial and supercooled water.
He used neutron scattering methods to study water at extremely low temperatures and showed that it forms a liquid-liquid interface.
Chen's research is also important because it showed that water could exist as a liquid even at temperatures below its normal freezing point. This is important for understanding how water behaves in nature and how living organisms use it to survive.
He also contributed to research on hydrogen storage, which is important for the development of hydrogen-based energy technologies.
[Source: MIT News]
#11. James Liao: The Metabolic Engineer & Synthetic Biologist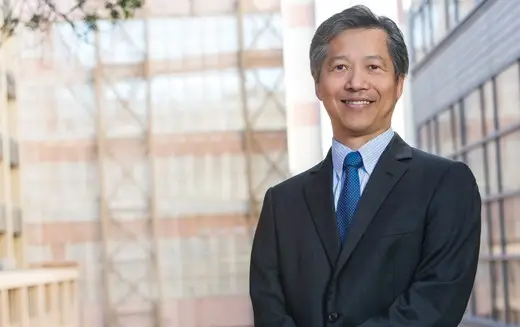 What makes James Liao famous?
James Liao is a Taiwanese-American scientist who has significantly contributed to the biosynthesis of waste protein, isobutanol, carbon dioxide, and cellulose.
His research focused on biological sciences, particularly biofuels and their production processes. This has led to the development of new methods for creating cheaper, more efficient, and environmentally friendly biofuels.
He also participated in the research on electrofuels, which are produced by the electrochemical conversion of biomass.
Liao received many awards and honors during his career, including the ENI Award, the Presidential Green Chemistry Award, and the Charles Thom Award. He was also inducted into the US National Academy of Sciences in 2015.
[Source: Wikipedia]
#10. Bang-Yen Chen: A Pioneering Mathematician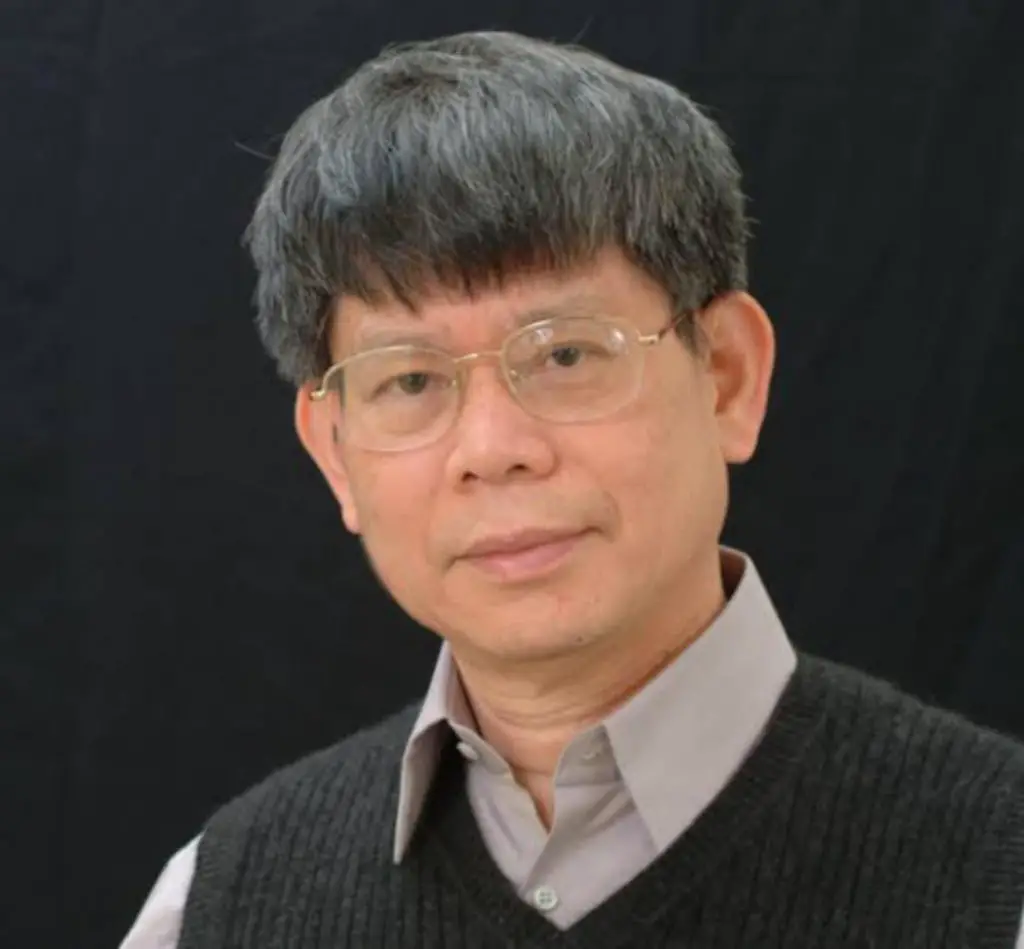 What makes Bang-Yen Chen famous?
Bang-Yen Chen is a Taiwanese mathematician and professor. He is best known for his contributions to differential geometry, including Chen's conjecture and Chen's inequalities.
Chen's contributions to mathematics have made him one of the most influential mathematicians of his generation. He was born in Taiwan and received his Ph.D. from the University of Notre Dame. He then joined the faculty at Michigan State University, where he is still a professor.
[Source: Wikipedia]
---
Similar Articles:
---
#9. Yuan Chang (1959-Present): The Co-Discoverer of Human Cancer Viruses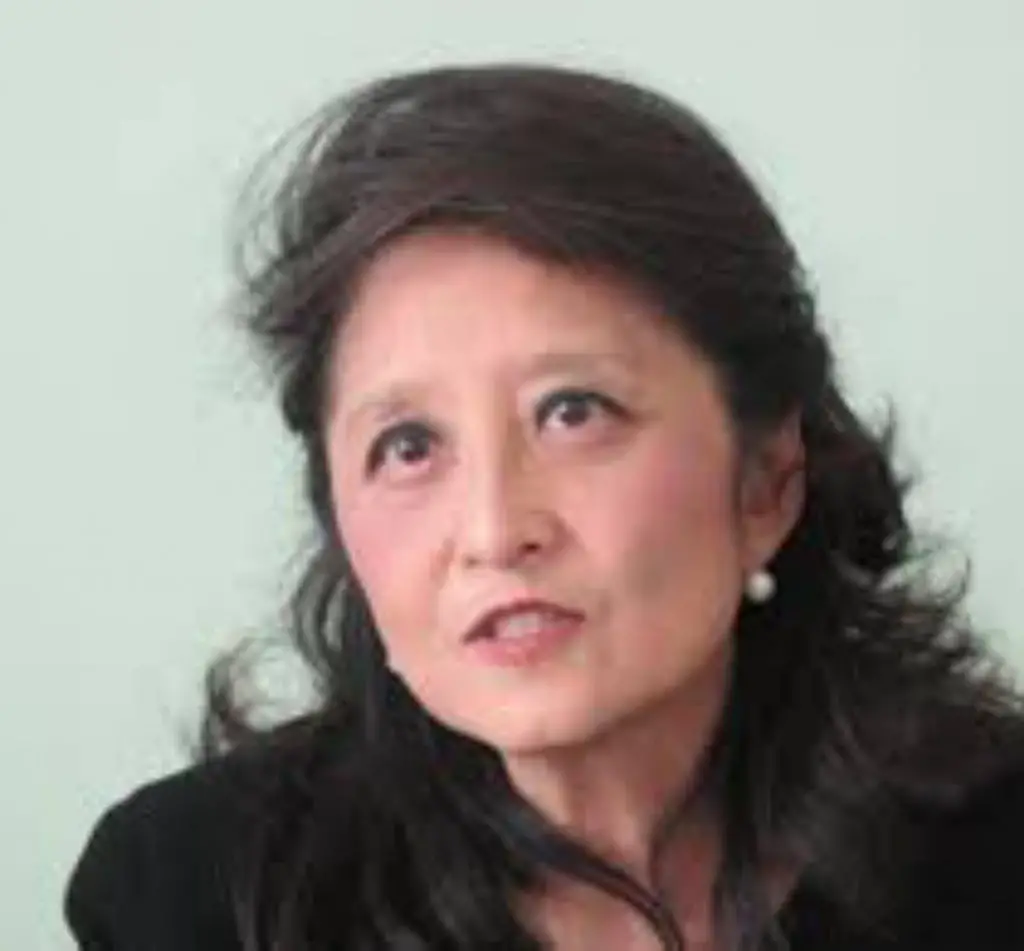 What makes Yuan Chang famous?
Yuan Chang is a Taiwanese-born pathologist best known for her work in the field of virology.
Her research focused on cancer viruses, specifically human oncoviruses. Her work also made significant contributions to understanding the epidemiology of cancer-causing viruses.
Chang worked with Patrick Moore, her husband, to discover two human oncoviruses: Merkel Cell Polyomavirus and Kaposi's Sarcoma-Associated Herpesvirus. 
This research contributed to the understanding of the etiology of these cancers. It also opened up a new field of study for pathologists. Chang has received many awards for her work, including the Robert Koch Prize and Meyenburg Prize.
[Source: University of Pittsburgh]
#8. David Ho (1952-Present): HIV/AIDS Researcher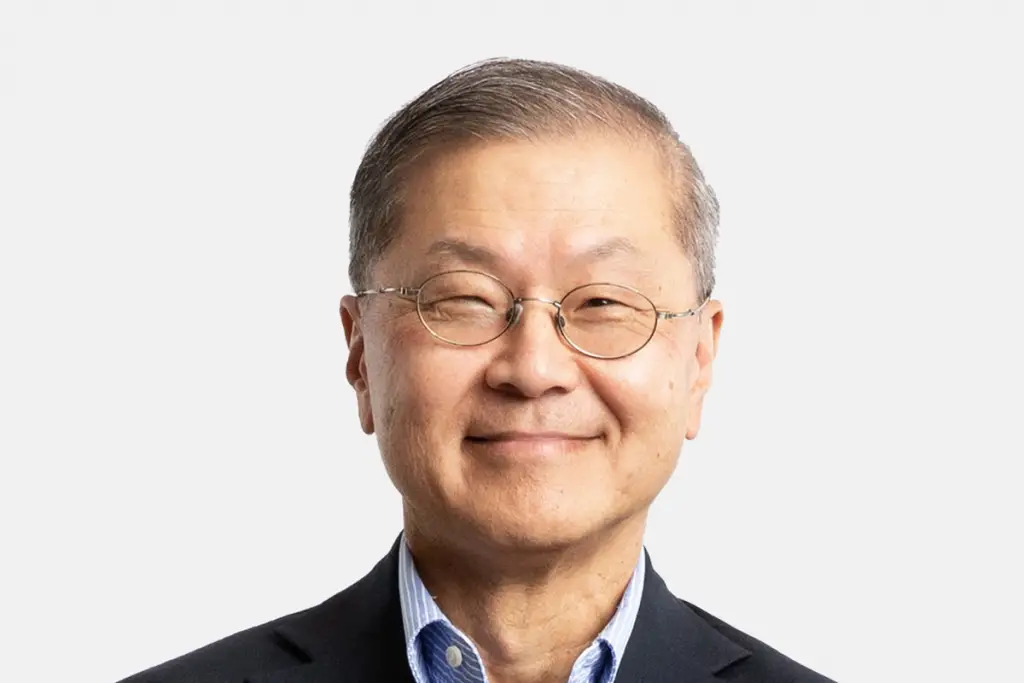 What makes David Ho famous?
David Ho is a Taiwanese-born American scientist best known for his research on HIV/AIDS infection. He is the director of the Aaron Diamond AIDS Research Center and its co-founder.
His contributions to our understanding of HIV/AIDS, including how the virus is transmitted and how it can be suppressed, have been invaluable to researchers worldwide.
Ho is one of the medical researchers whose efforts led to the development of antiretroviral drugs. These drugs are used in combination with other medications to suppress HIV. They have helped millions of people live longer lives.
What's the best David Ho quote?
"The disease has been devastating for so many. Raising false hope would add insult to injury."
[Source: Wikipedia]
#7. Kuo-Fong Ma (1963-Present): One of The Influential Taiwanese Seismologists
What makes Kuo-Fong Ma famous?
Kuo-Fong Ma is a Taiwanese scientist who specializes in seismology. She is famous for her work on one of Taiwan's most devastating earthquakes. This was the 921 earthquake that struck the island on September 21, 1999. It killed an estimated 2,415 people and caused NT$300 billion in damage to buildings and infrastructure.
Ma's research on the cause of this earthquake focused on the Chelungpu fault. She discovered that this fault could produce earthquakes as large as magnitude 8 on the Richter scale.
Her work set the stage for understanding the risk of earthquakes in Taiwan. It helped set up a warning system for the island.
[Source: Wikipedia]
---
Similar Articles:
---
#6. Lu Chih-yuan: One of The Scientists Who Turned Taiwan Into A Tech Powerhouse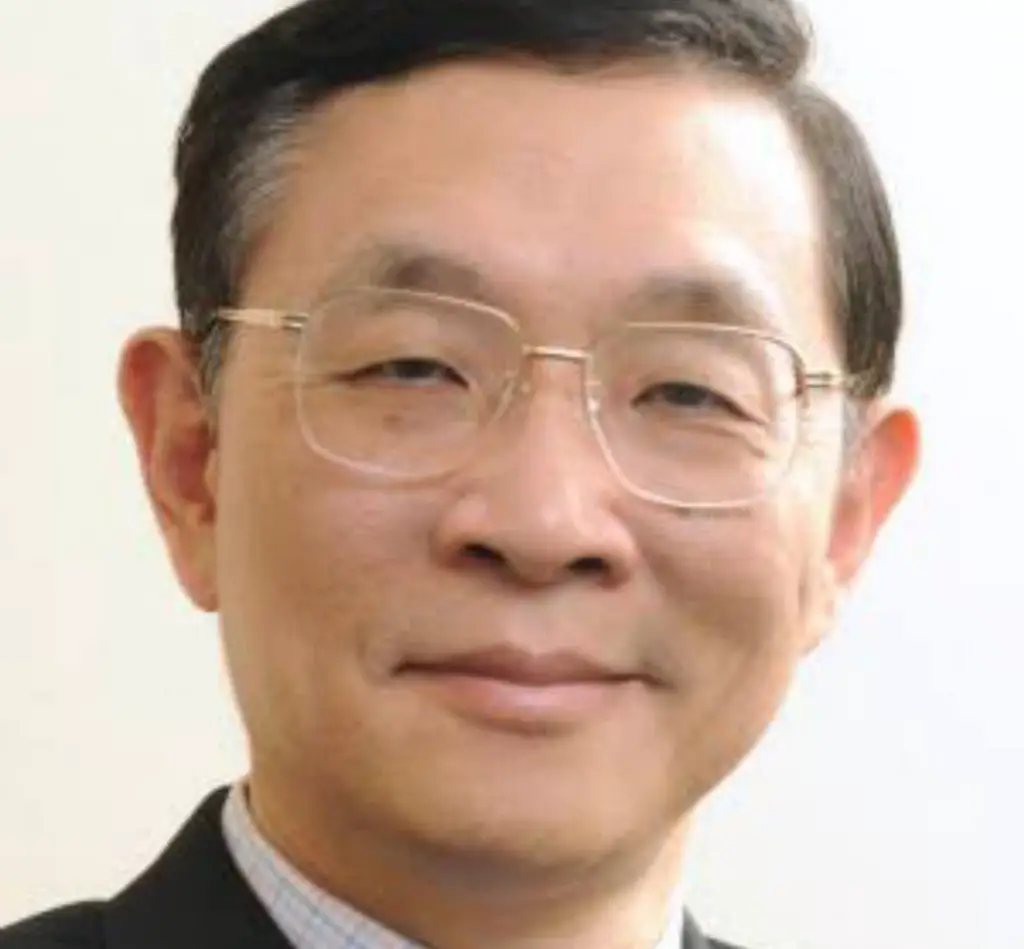 What makes Lu Chih-yuan famous?
Lu Chih-yuan is a Taiwanese scientist. He is best known for leading the team that implemented the Submicron Project in Taiwan.
The Submicron Project was a huge success, and it helped to develop the semiconductor industry in Taiwan. Lu received many awards for his contribution to science, including the National Science and Technology Award and the Presidential Science Prize.
As an expert in semiconductor physics, Lu Chih-yuan has more than 500 scientific papers to his name. His work helped Taiwan become a leader in the semiconductor industry.
[Source: Macronix International]
#5. Audrey Tang (1981-Present): Taiwan's First Digital Minister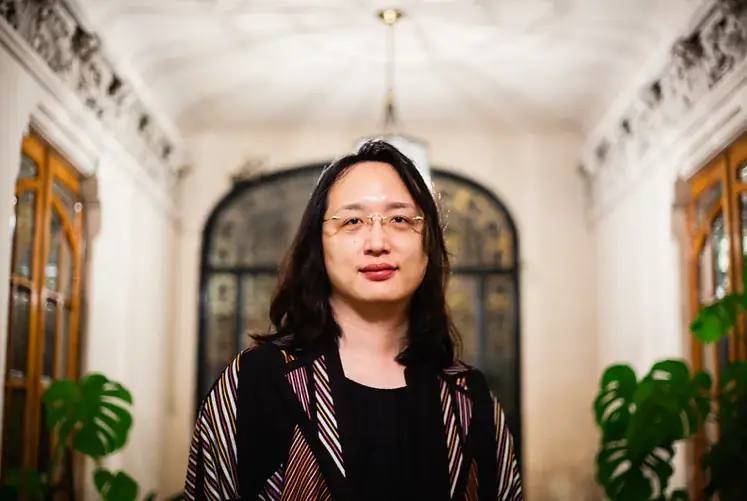 What makes Audrey Tang famous?
Audrey Tang is a Taiwanese computer scientist and politician. Born in Taipei, Taiwan, she is known for her work in software programming, especially free software.
A free software program is one that anyone can use, modify, and distribute without paying a fee. This contribution to the technology world has had an impact on many people, especially those in developing countries who cannot afford to buy the software.
Tang has been called "a pioneer of free software programs," and her work has been called "the most important contribution to the software world in the past 20 years." She is also known for being a political activist and politician. Tang was appointed to the Digital Affairs Ministry in 2016.
Her work inspires many and serves as a reminder that there is more than one way to make a difference.
What's the best Audrey Tang quote?
"One of the most important things is to design with the people, not for the people."
[Source: University of Cambridge]
#4. Pua Khein-Seng (1974-Present): The Inventor of the USB Flash Drive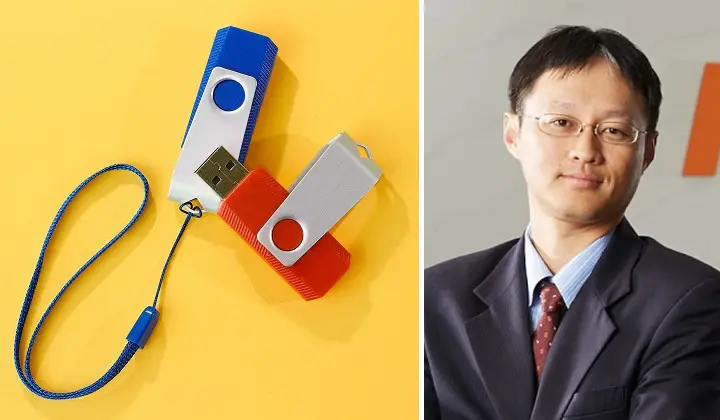 What makes Pua Khein-Seng famous?
Pua Khein-Seng is a Taiwanese-Malaysian engineer who invented the USB flash drive. He was born on June 29, 1974, in Malaysia.
Seng is also the founder and CEO of Taiwan-based PHISON Electronics. The company is an electronics manufacturer primarily focusing on flash memory storage devices.
The invention of the USB flash drive led to the creation of a new generation of portable storage devices used today. The flash drive has helped people store and transfer files from one computer to another. It has also made it easier for people who use multiple computers at home or work.
[Source: Wikipedia]
---
Similar Articles:
---
#3. Peter Tsai (1952-Present): The Inventor of the N95 Mask Filter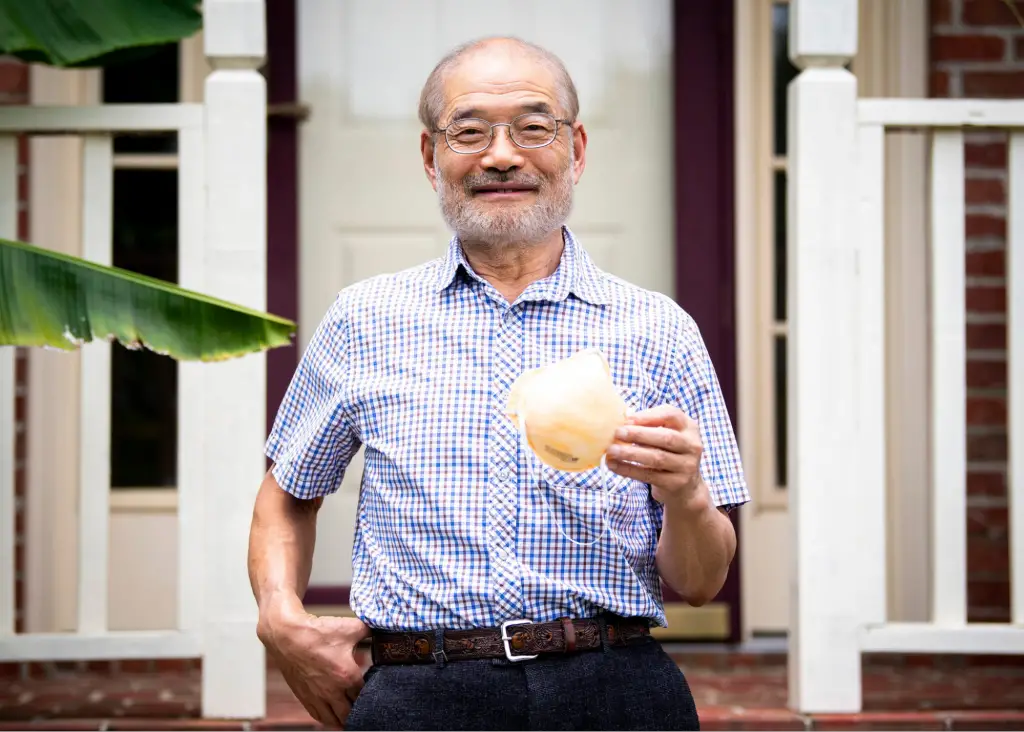 What makes Peter Tsai famous?
Peter Tsai is a Taiwanese-American material scientist who is best known for his work on nonwoven fabrics used in industrial filters. He is especially known for making the N95 mask, which keeps people from breathing in harmful particles.
Tsai patented the N95 mask in 1995. This invention is now used in hospitals and industrial settings around the world. The N95 mask is a standard in the medical field. It protects against pathogens in the air without making it hard to breathe.
Peter Tsai now focuses on the sterilization of the mask filter to make it even more effective. He is also developing new technologies for filtering and protection against airborne particles.
[Source: Wikipedia]
#2. Yuan Tseh Lee (1936-Present): The First Taiwanese To Win The Nobel Prize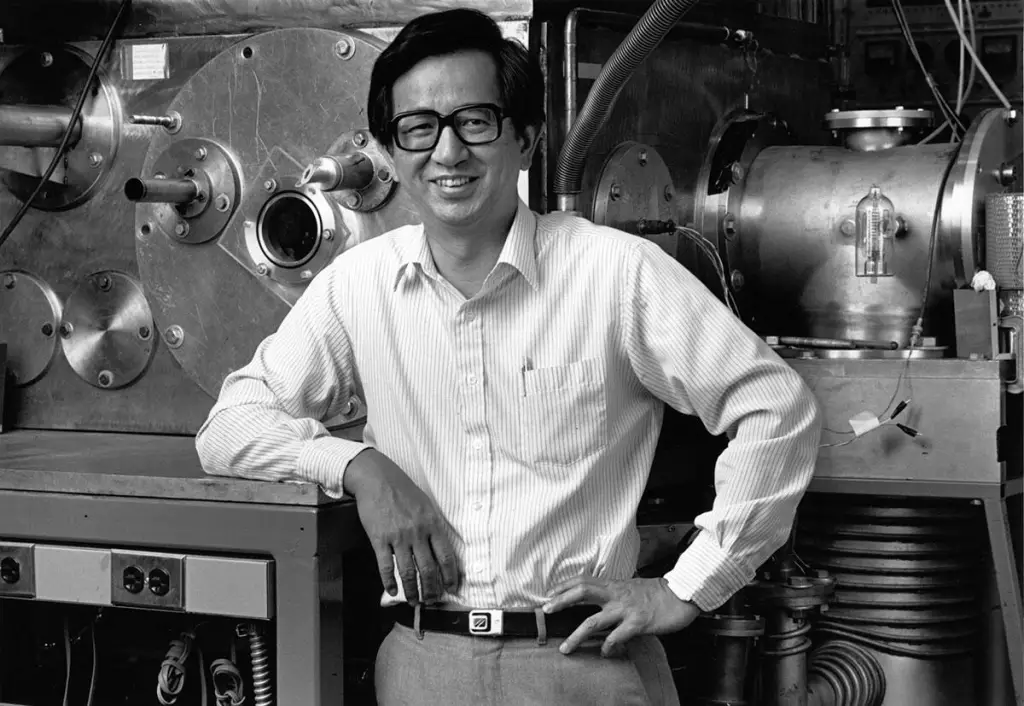 What makes Yuan Tseh Lee famous?
Yuan Tseh Lee is a Taiwanese chemist and professor.
He is best known as the first Taiwanese Nobel Prize winner. His work on chemical elementary processes earned him a share of the 1986 Nobel Prize in Chemistry.
Lee's research focused on physical chemistry. He used crossed molecular beams to study how chemical reactions behave. Many awards and honors were given to him because of his knowledge of chemical kinetics. These included the National Medal of Science, the Othmer Gold Medal, and the Faraday Lectureship Prize.
[Source: The Nobel Prize]
#1. Steven Chu (1948-Present): Nobel Laureate and Green Energy Advocate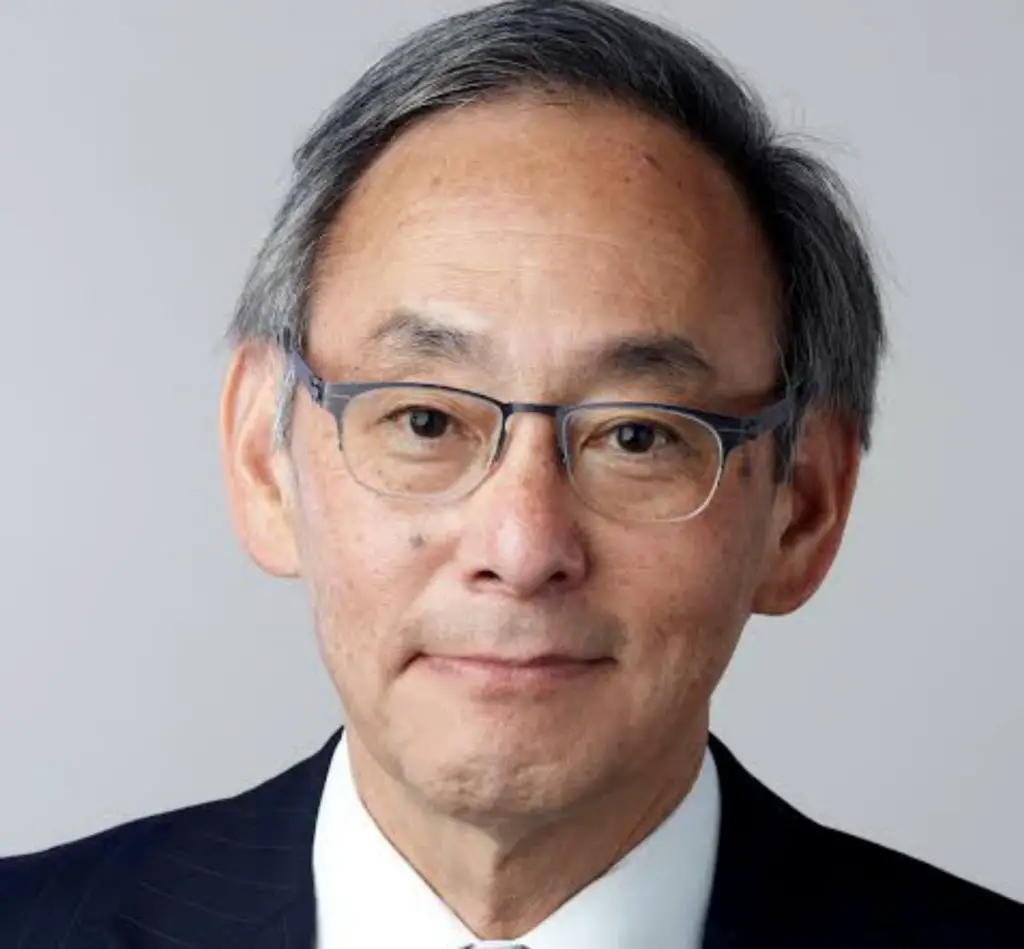 What makes Steven Chu famous?
Steven Chu is a Taiwanese-American physicist and Nobel Laureate. Between 2009 and 2013, he was the US Secretary of Energy. During that time, he did a lot to help research and development of renewable energy.
Chu pushed for the US to have a green economy. He argued it was important for the US to invest in clean energy sources like solar and wind power.
He argued that these technologies would help the US become more energy independent. It will also create new jobs and industries for Americans.
In 1997, Steven Chu won a share of the Nobel Prize in Physics along with Claude Cohen-Tannoudji and William Daniel Phillips. This was for their work on laser cooling and trapping atoms.
What's the best Steven Chu quote?
"As the saying goes, the stone age did not end because we ran out of stones; we transitioned to better solutions. The same opportunity lies before us with energy efficiency and clean energy."
[Source: The Nobel Prize]
Final Thoughts
The best way to find inspiration is by looking at the people who have already achieved it. As you can see, Taiwan is a hub for science. It's home to one of the world's top research institutions, National Taiwan University.
The Taiwanese scientists listed above are all great examples of people who have gone on to achieve massive success in their field. They've helped to advance our understanding of how the world works. They've also given us new ways of thinking about how we interact with nature.
We hope you enjoyed this list of the top scientists. These people have made significant contributions to the world of science. We think it's inspiring to see how their lives have impacted the world.