To celebrate scientists and scientific advancements, we have collected a list of the most famous sport scientists that will inspire us for the greater good.
Everyone knows that sports scientists are a vital part of any athletic team. But not everyone has heard of the most famous sports scientists in history.
The world of sports science has made considerable strides in the last few decades. We're not just talking about the latest and greatest ways to improve your game. We're talking about the people who made those strides possible. 
We've rounded up a few of our favorite famous sports scientists from around the world, giving you a peek into what makes each one unique.
Famous Sport Scientists
#16. Antti Mero (1952-Present): A Pioneer in Sprint Research
What makes Antti Mero famous?
Antti Mero was born in Finland on March 25, 1952, and became a professor of sport science at the University of Jyvaskyla. He focused his research on exercise biology, particularly exercise physiology.
Mero wrote more than 120 scientific papers and 10 books. These focused on various aspects of exercise and sports.
In addition to his academic work, Mero was involved in field athletics as a coach and athlete.
He also played an important role in developing Finnish track and field athletes' training programs. His research has led to new ideas in nutrition, physical therapy, exercise physiology, biomechanics, and sports psychology.
[Source: Wikipedia]
#15. Carmelo Bosco (1943-2003): An Expert in Fitness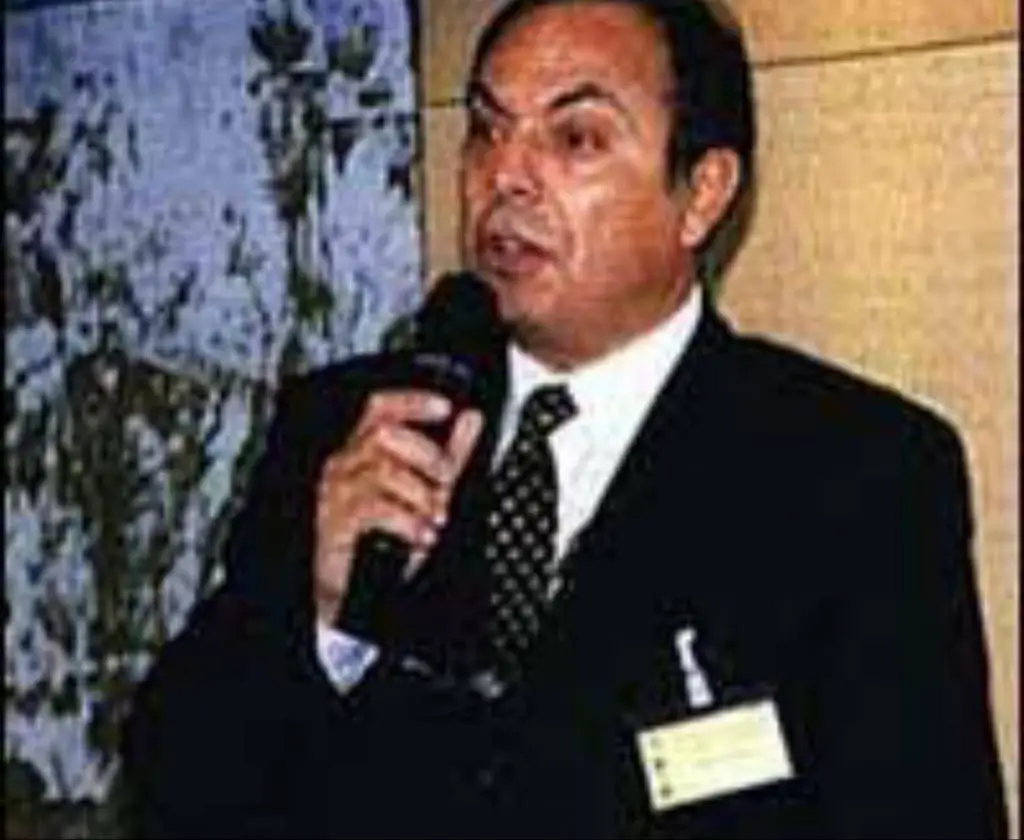 What makes Carmelo Bosco famous?
Carmelo Bosco was a sports physiologist and one of the most famous in history. He was born in Italy and later moved to Finland, where he spent most of his career. 
Bosco is best known for the 200+ scientific papers he has written about training methods, measuring mechanical power, and how muscles work.
Many other scientists around the world have referenced his work. Some have used his sports science research as a starting point for their own work on performance physiology. 
Researchers use Bosco's findings to create new studies on how humans can improve their physical abilities through training and equipment.
Carmelo Bosco is also famous for the Bosco Fitness Tests. This includes squats, drops, and repetitive jumps, among others.
[Source: Topend Sports]
#14. Daniel Baker: A Powerlifting Trainer & Strength Coach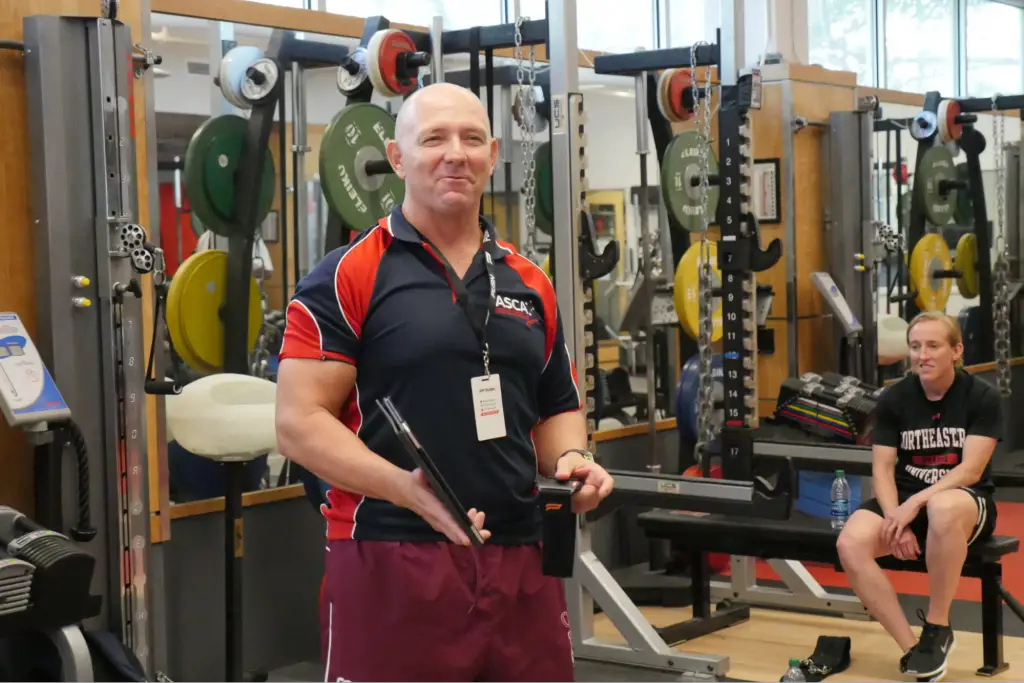 What makes Daniel Baker famous?
Daniel Baker is an Australian power trainer.
His research focuses on athletes' strength and conditioning, particularly in powerlifting. Baker's experience of more than 20 years has helped him become an expert in this field. He ensures athletes improve their speed, strength, and agility.
In addition to his research and professorial work, Baker has been involved in powerlifting as an athlete and coach.
[Source: Dr. Daniel Baker]
---
Similar Articles:
---
#13. Prue Cormie: The Sports Scientist Who Recommends Exercise to Cancer Patients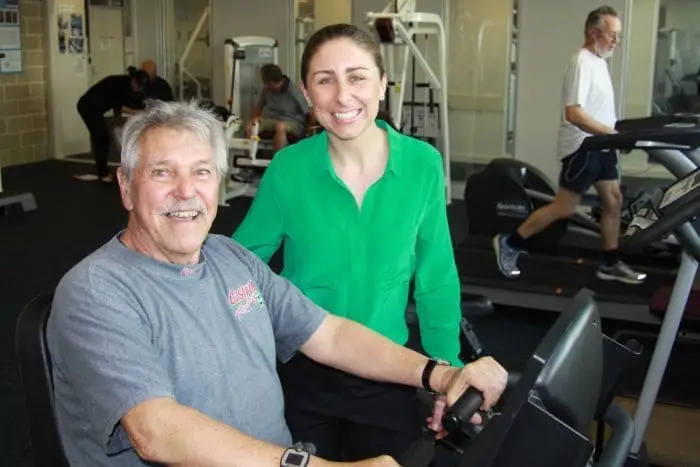 What makes Prue Cormie famous?
Prue Cormie is an Australian exercise physiologist and sports scientist. She has made a name for herself by using her expertise to help cancer patients achieve their physical health goals.
The idea that sport science makes the lives of cancer patients better isn't new, but Cormie's work popularized it. She believes exercise can also improve cancer patients' overall quality of life. 
In her papers, Cormie has discussed how exercise can improve physical health and quality of life for people with cancer.
[Source:  PeterMac]
#12. Michael Yessis (1932-Present): A Sports Performance Trainer & Technique Consultant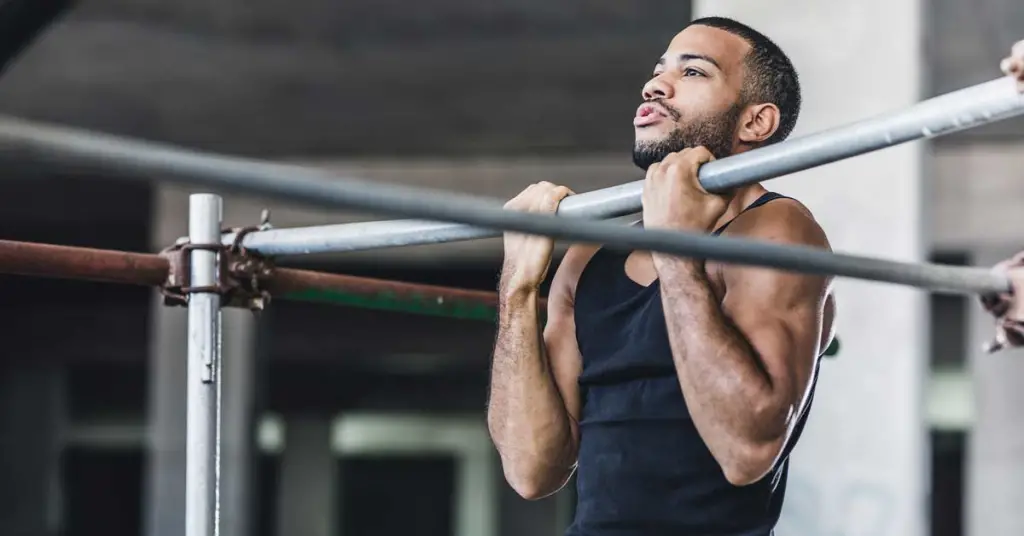 What makes Michael Yessis famous?
Michael Yessis is a biomechanist who specializes in sports performance training. He's best known for translating and implementing the Soviet Union's methodologies, especially in the field of weightlifting.
Yessis has trained American professional football players at the Los Angeles Raiders and Los Angeles Rams, but he's also worked with Olympians and other athletes worldwide.
Yessis's books make sports science accessible to everyone. His most notable works include The Kinesiology of Exercise and Explosive Running.
Yessis credits his success to his ability to understand how people move and how they should move to improve their performance.
[Source: SimpliFaster]
#11. Brad DeWeese: New York Jet's High-Performance Director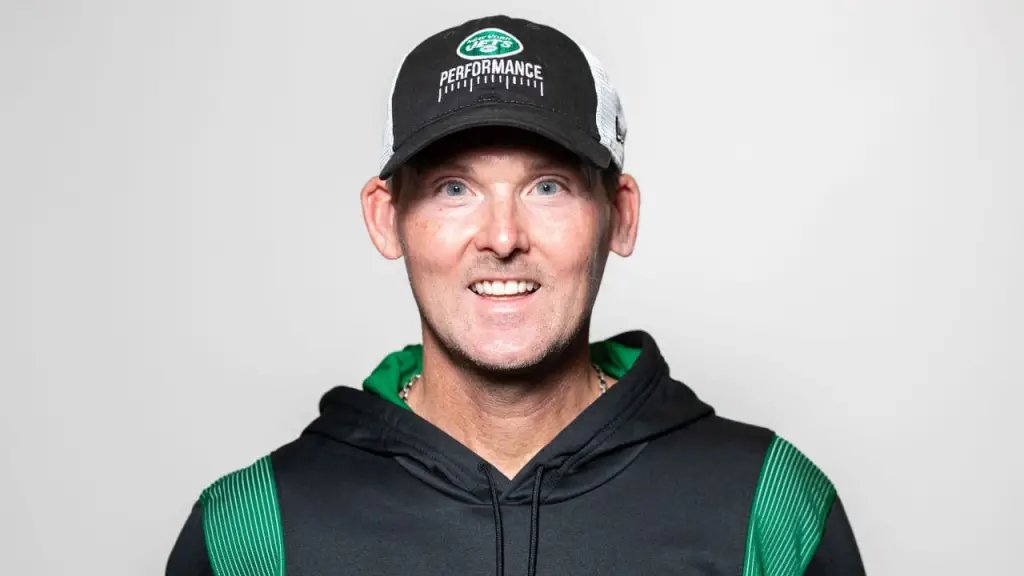 What makes Brad DeWeese famous?
Have you ever wondered how athletes like Usain Bolt, Serena Williams, or Michael Phelps are able to dominate the competition?
The answer is simple. They have a trainer who understands their sport and knows how to get them in the best shape possible. Brad DeWeese is one such trainer.
DeWeese is an American sport scientist specializing in physical training—conditioning, strength, and speed. 
He has worked with some of the best athletes in the world to make sure they are physically ready to compete internationally. These athletes have gone on to earn more than 100 honors and awards in various sports.
DeWeese holds a Bachelor's degree from Western Carolina University and a Master's degree from the same institution. He is also an Assistant Professor at East Tennessee State University, where he teaches courses related to applied sport science.
[Source: SimpliFaster]
---
Similar Articles:
---
#10. Yann LeMeur: One of The Most Innovative Minds in Pure Sport Science
What makes Yann LeMeur famous?
In the world of sport, Yann LeMeur is a name that's quickly becoming synonymous with excellence and innovation.
This French sports scientist is best known for his training methodology and performance analysis research. 
LeMeur has worked with French Olympic teams in 2008, 2012, and 2016. He's also been a member of editorial teams at top science journals, including the British Journal of Sports Medicine.
[Source: YLM Sport Science]
#9. David Kelly: Former Manchester United's Senior Sport Scientist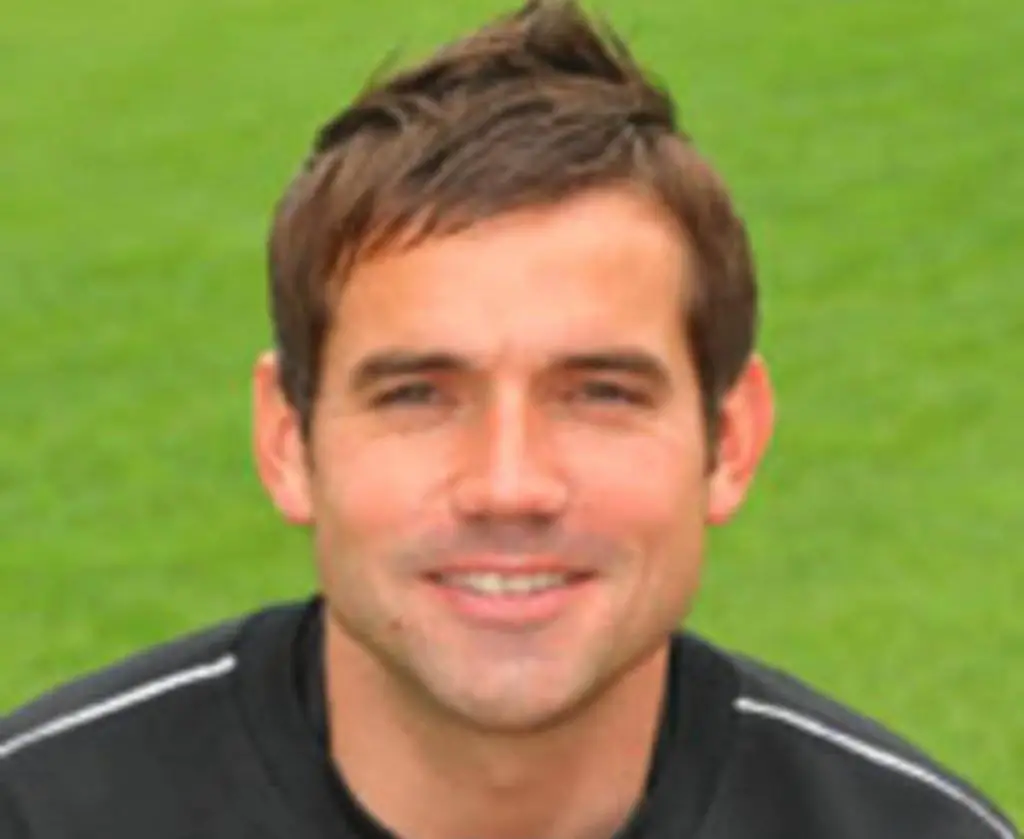 What makes David Kelly famous?
David Kelly is a British sports scientist who has worked with some of the most famous football clubs in the world. He's best known for his role as a senior sports scientist at Manchester United, but he also served as an advisor to Darlington FC and Barnsley FC before that.
Kelly's first job in the football world was as a fitness coach with Barnsley, where he worked from 1996 through 2009. While there, he helped develop a fitness program for the team.
In 2010, Kelly moved to Darlington FC and served in the same capacity for another three months. He introduced new training methods and technology to help improve performance levels among players on both sides of the ball.
Finally, in June 2010, Kelly was hired by Manchester United as part of their team of sports scientists and doctors. He served as a senior sports scientist until June 2022, when he resigned.
[Source: Training Ground Guru]
#8. Sophia Nimphius: An Expert in Human Performance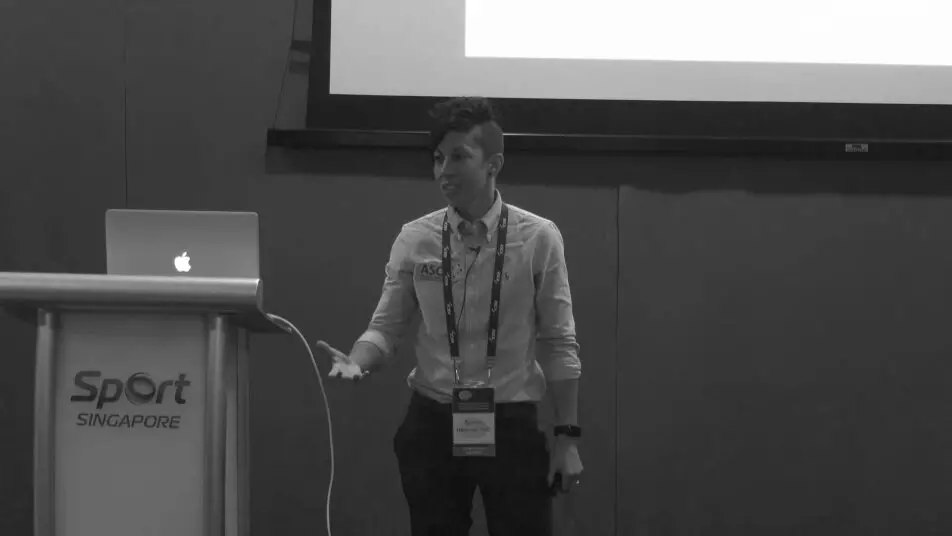 What makes Sophia Nimphius famous?
Sophia Nimphius is a sports scientist and professor. She is known for promoting better sports performance environments for women. Nimphius often speaks out against gender discrimination in the world of sports and encourages people to work towards achieving equality between men and women.
She also wants better training plans and better nutrition for athletes to help them do their best.
Nimphius has extensive knowledge in biology, sports management, sports science, exercise biology, and nutritional sciences. She is also a published author and has presented keynote speeches at conferences worldwide on these topics.
[Source: Edith Cowan University]
---
Similar Articles:
---
#7. Edward Hitchcock, Jr., (1828-1911): A Pioneer in Sports Science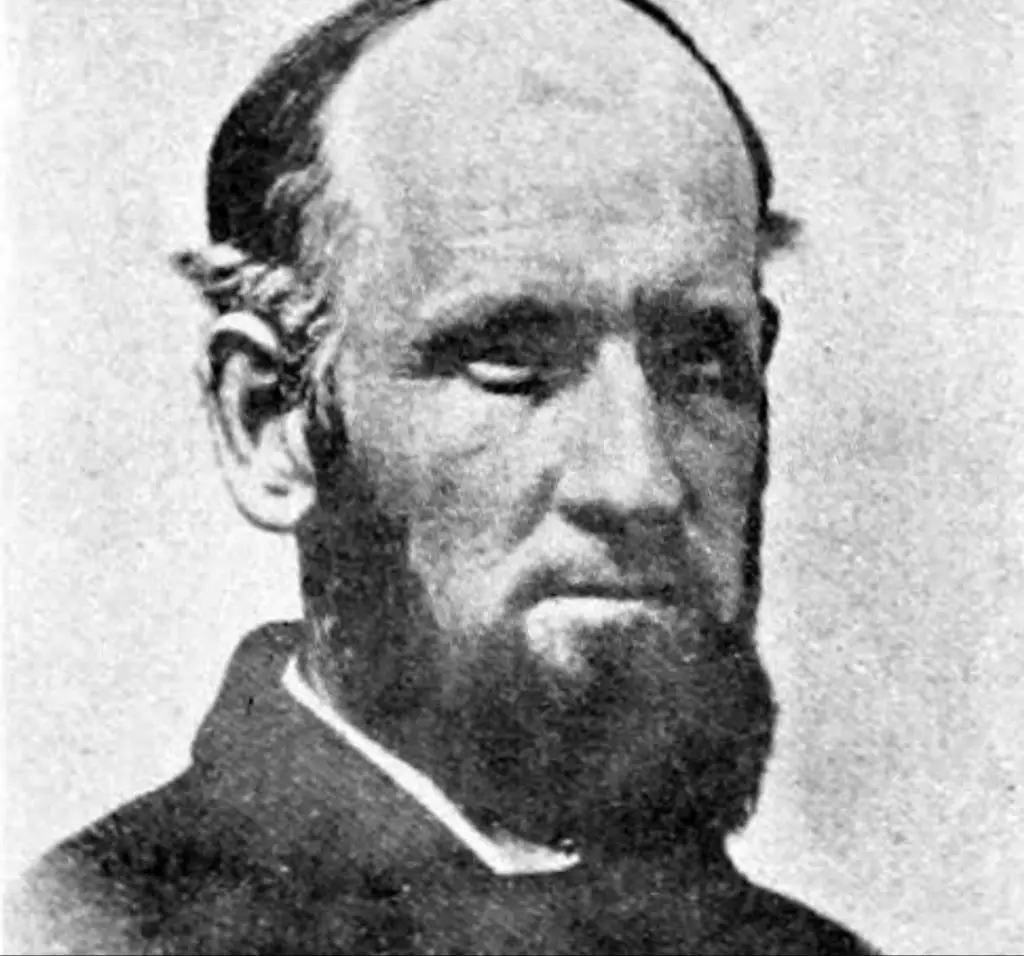 What makes Edward Hitchcock Jr. famous?
Edward Hitchcock Jr. was an American physical educator who spent most of his career at Amherst College. He is best known for his research on physical exercises.
Hitchcock's studies focused on the effects of exercise on health and well-being. 
He did some of the first studies that found a link between physical activity and living longer and being healthy. This made exercise an important part of maintaining a healthy lifestyle for adults and children.
[Source: Wikipedia]
#6. August Krogh (1874-1949): A Pioneer in Sports Science & A Nobel Laureate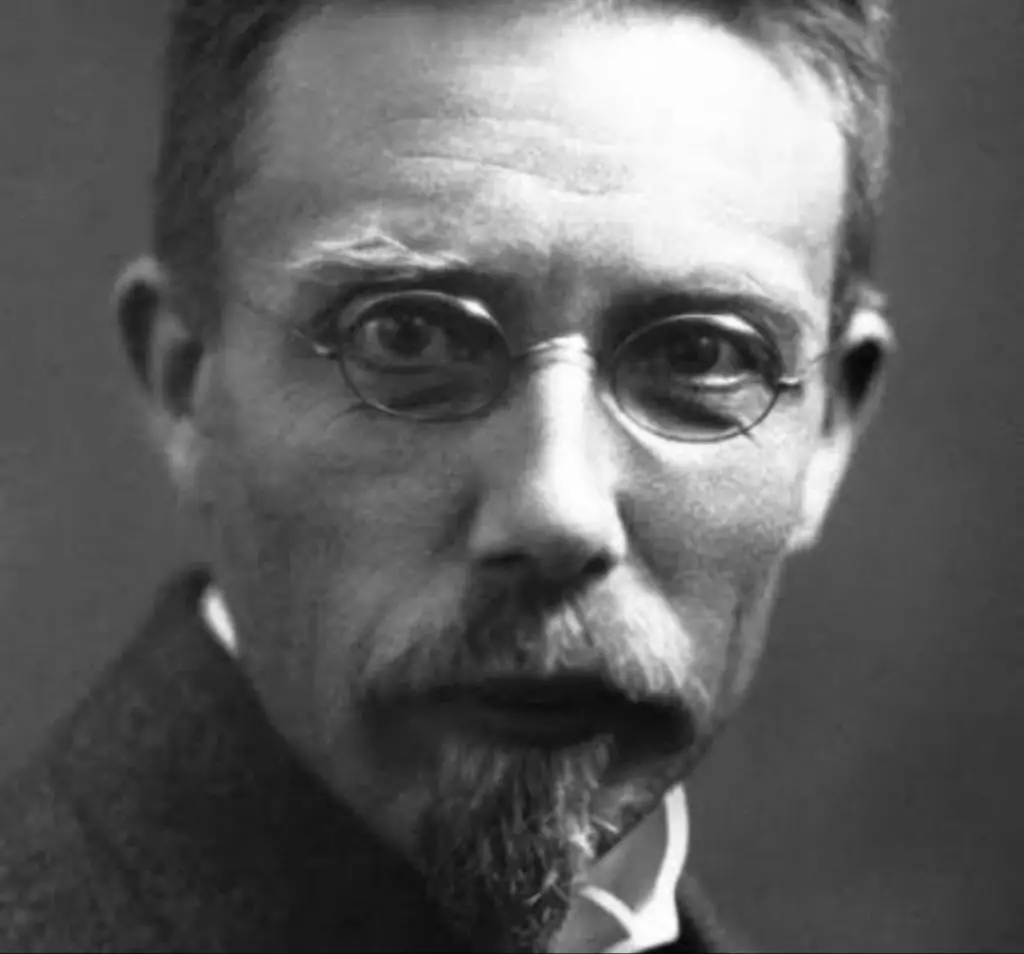 What makes August Krogh famous?
August Krogh was a Danish professor of physiology best known for his contributions to the field. Of particular interest to us was the subject of his Nobel nomination in 1920—the role of muscles in blood flow.
August Krogh studied capillaries in the early 20th century. He found that their capillaries would expand when muscles worked, allowing more blood flow and oxygenation. Then he discovered that when muscles were at rest, their capillaries would contract to reduce blood flow and oxygenation.
This discovery revolutionized sports science. It demonstrated that our bodies have an innate ability to adjust their blood flow depending on how much work we're doing. This means we can train ourselves to make our bodies more efficient.
What's the best August Krogh quote?
"In man, the mechanical breathing is essential to life, and it is one of the old tests for death to see whether these movements have ceased completely."
[Source: Wikipedia]
#5. Dr. Avery Falgenbaum: A Sports Science Pioneer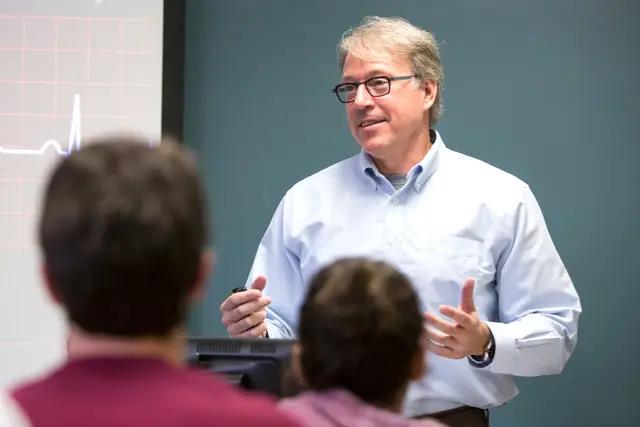 What makes Dr. Avery Falgenbaum famous?
Dr. Avery Falgenbaum is a sports scientist. He is a professor at The College of New Jersey. He teaches clinical exercise physiology, how to prescribe exercise, and how to promote health.
His research focuses mainly on resistance exercise, preventive medicine, and pediatric exercise science.
Dr. Avery's goal is to make it easier for his students to move from the lab to the field by keeping them up to date on the latest research in their fields. He also ensures his students learn how to apply what they learn in their classes to practice in the real world.
Dr. Avery Falgenbaum is a fellow at top organizations, including the National Academy of Kinesiology and the American College of Sports Medicine.
[Source: The College of New Jersey]
---
Similar Articles:
---
#4. Keijo Häkkinen (1953- Present): The Exercise Specialist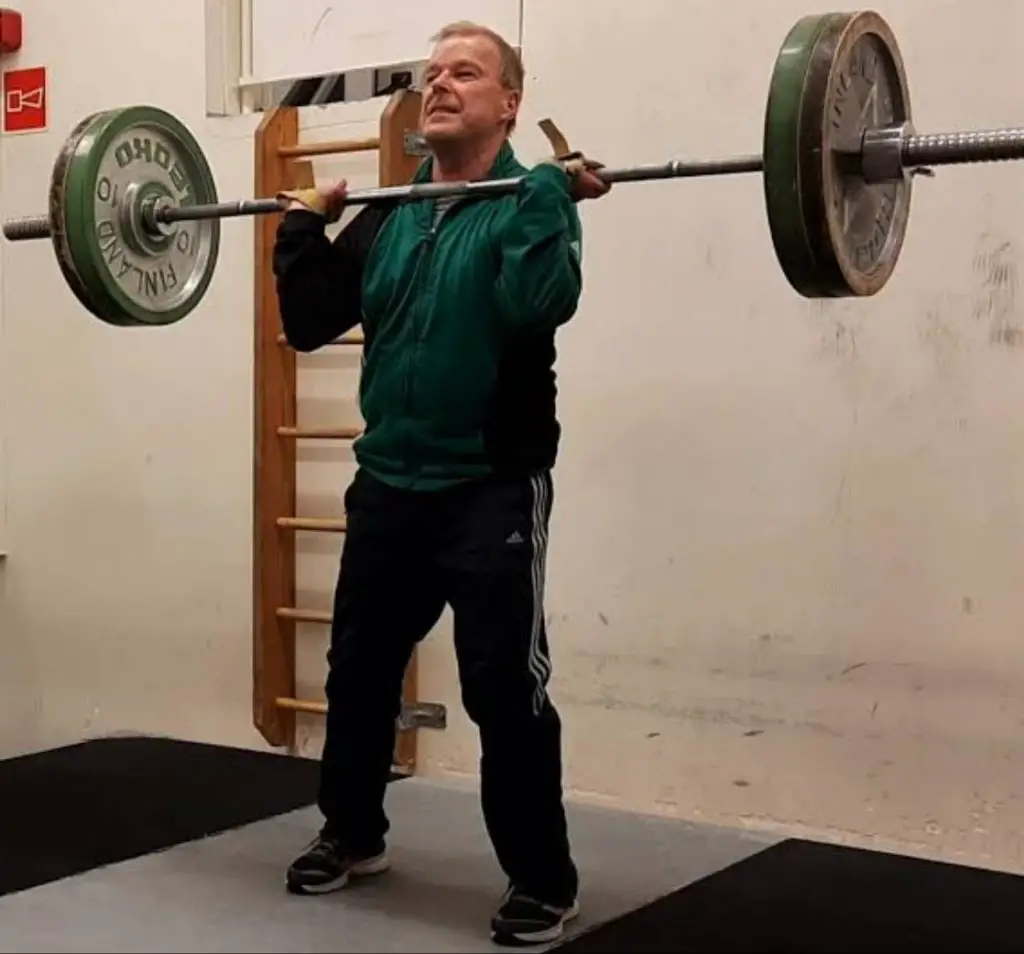 What makes Keijo Häkkinen famous?
It's not often that someone comes along and revolutionizes an entire industry. But Finnish sports science professor Keijo Häkkinen is gradually getting there.
Häkkinen is best known for his work in exercise science. He also helped develop high-intensity interval training methods, which many people use today as part of their workout routines.
He also focuses on the effect of exercises on the human body, cardiovascular fitness, and muscle strength.
[Source: Wikipedia]
#3. Mark Williams: An Expert in Athletic Development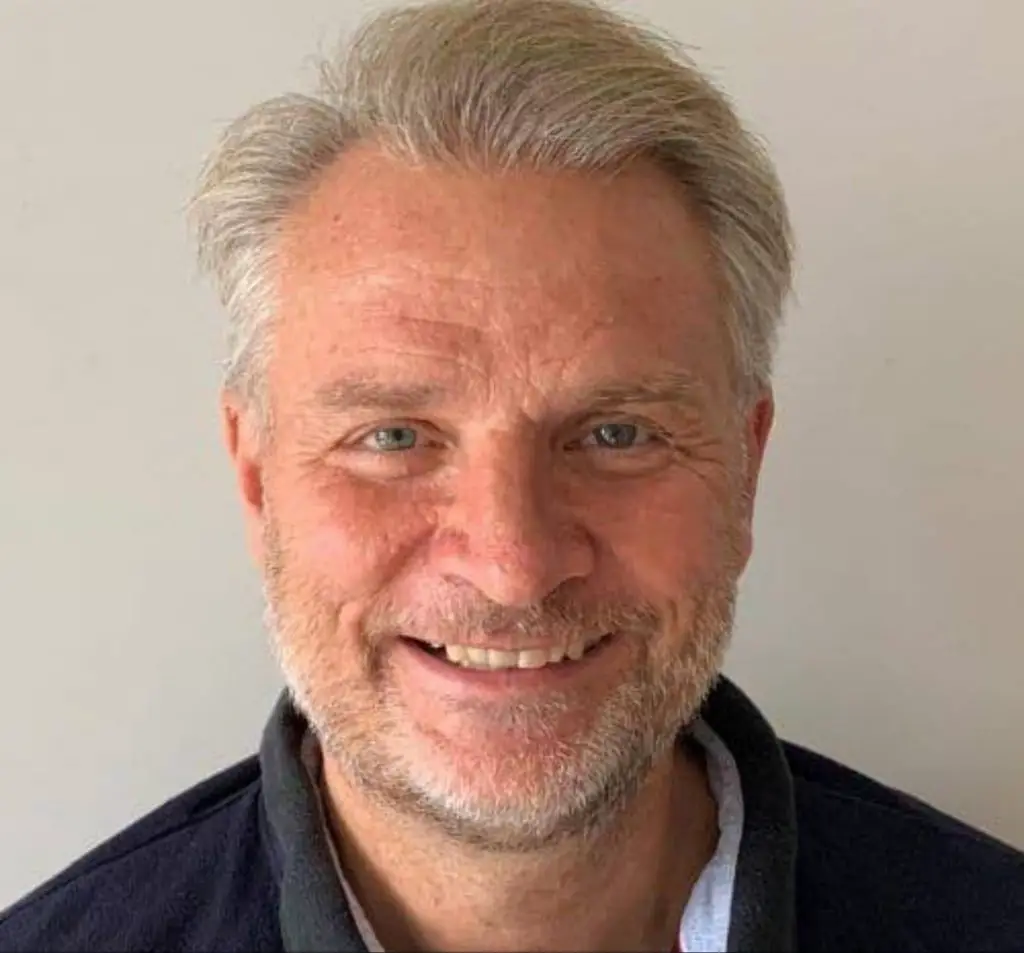 What makes Mark Williams famous?
Mark Williams is a sports scientist and professor best known for his research on psychological mechanisms in relation to sports performance.
Williams' research focuses on how psychological factors impact performance in sports, including attentional control, self-regulation, motivation, confidence, and stress management. 
He has authored more than 150 peer-reviewed scientific papers. Williams is also a senior editor of the Journal of Sports Sciences.
What's the best Mark Williams quote?
"The real voyage of discovery consists not in seeking out new landscapes but in having new eyes."
[Source: The University of Utah]
#2. Tim Noakes (1949-Present): Sports Scientist & Author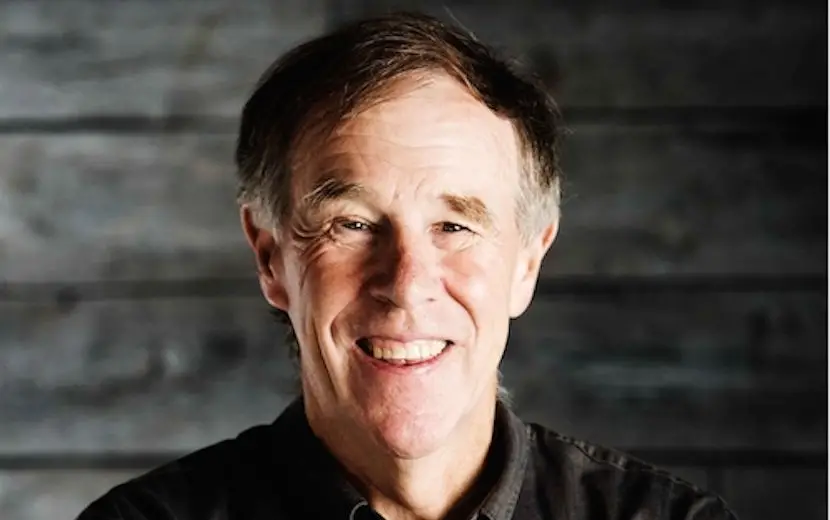 What makes Tim Noakes famous?
Tim Noakes is a South African sports science professor at the University of Cape Town. He was an athlete during his youth, participating in over 70 marathons. His passion for sports and exercise started at a young age.
Noakes is best known for his contributions to the field of sports science. A former athlete, Noakes advocates for a LCHF (low carbohydrate, high fat) diet as the best way to fuel athletes before and after workouts. 
He has published several books on this subject. His notable works include The Lore of Nutrition and The Real Meal Revolution.
What's the best Time Noakes quote?
"You have to make a decision. You have to believe. Once you start doubting, you change your brain chemistry, and you're done."
[Source: Wikipedia]
#1. William Kraemer (1953-Present): An Expert in Resistance Training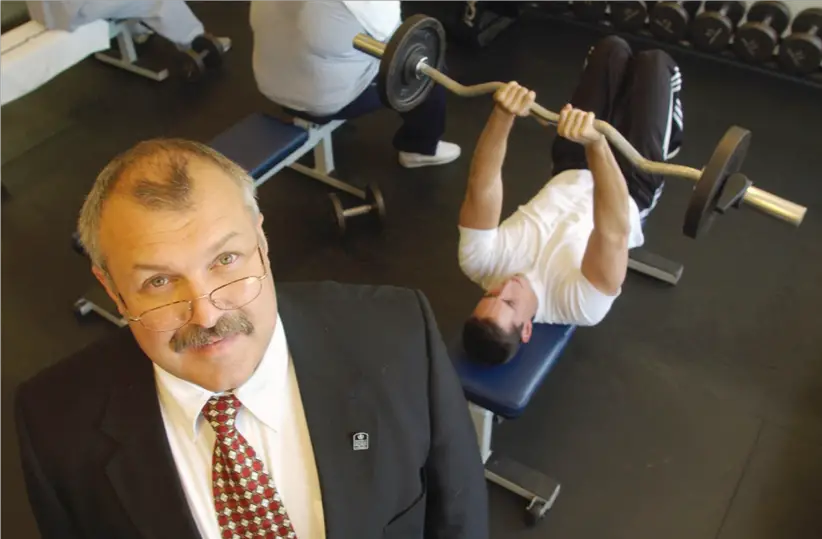 What makes William Kraemer famous?
William Kraemer is a professor of human sciences at The Ohio State University. He has published more than 450 scientific papers on sports science.
William Kraemer's research focuses on sports medicine, kinesiology, neuroscience, and physiology.
In 2015, he earned the Expertscape Award for being a top expert in resistance training.
Kraemer was born in Wisconsin on March 19, 1953. He got his bachelor's degree in physical and health education from the University of Wisconsin at La Crosse.
[Source: Strength & Conditioning Coaches Hall of Fame]
Final Thoughts
Sports scientists are a fascinating group of people. They spend their whole lives trying to figure out how the body works and how exercise, food, and sleep affect it. All the sport scientists spend their time studying how to make people stronger or faster.
We hope you've enjoyed this quick tour through some of the world's most famous sports scientists. If there's one thing they all have in common, they're all dedicated to helping athletes perform better.
These are people who have devoted their lives to making us better at our favorite activities.