Ever wondered what the must-read Medical Science Books are? Here is our take.
Our curated list of the best books for medical students will help you study medicine without worrying too much about technical knowledge.
This list helps researchers who are tucked away in their daily grind develop their next breakthrough idea.
For a layperson, this helps you become a well-read lifetime learner.
From anatomy lab to medical class, here are the books that will give you insights into medical practice (without bothering you with too much jargon). 
Must-Read Medical Science Books Overview
---
This is Going To Hurt: Secret Diaries of a Junior Doctor by Adams Kay
Intro-Why you should read it
Adam Kay gives us an awe-inspiring account of his time as a house officer in this award-winning bestseller. 
Summary-What this book is about
The book begins with Kay's medical training, proceeding through his experience with patients, to the struggles he underwent in his career.
This book describes Kay's life as a junior house officer to when he became the Registrar. He talks of the failed births, successful births, STIs, infertility problems, unpaid overtime, and sleepless nights.
Key Takeaways
Adam Kay stresses the need to motivate ourselves with the positive effects our expertise brings to others. He almost gave up but hung in there because of his love for serving others.
Kay utilizes his prowess in comedy to write an entertaining book, but the medical jargon makes it difficult to read for beginner-level medical students.
Do No Harm: Stories of Life, Death, and Brain Surgery by Henry Marsh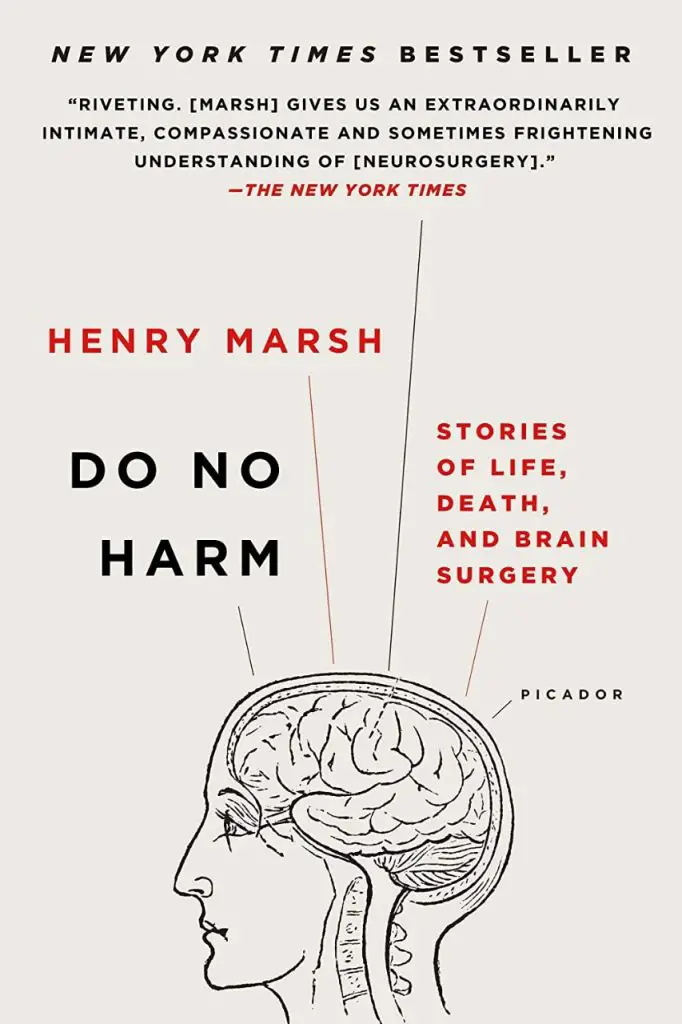 Intro-Why you should read it
This book is the second doctor's account on our list. This time a neurosurgeon delves into the realities doctors face in their careers.
The informative manner Henry Marsh tells this story makes this book a great read for interested medical students.
Summary-What this book is about 
Henry Marsh explains why you should have a rethink if you believe neurosurgery is about knowledge, a calm hand, and intricate skills. 
Surgeons have to make split-second decisions and live with questions all their lives. As Marsh explains, a medical doctor may have two save a patient's life even if it means paralyzing them.
Key Takeaways
Do No Harm gives readers an unforgettable look into the human tragedies in hospitals.
The book explores the tough decisions surgeons face, but the book focuses too much on his mistakes. Although mistakes are good for learning, they are costly in the field of medicine.
When Breath Becomes Air by Paul Kalanithi and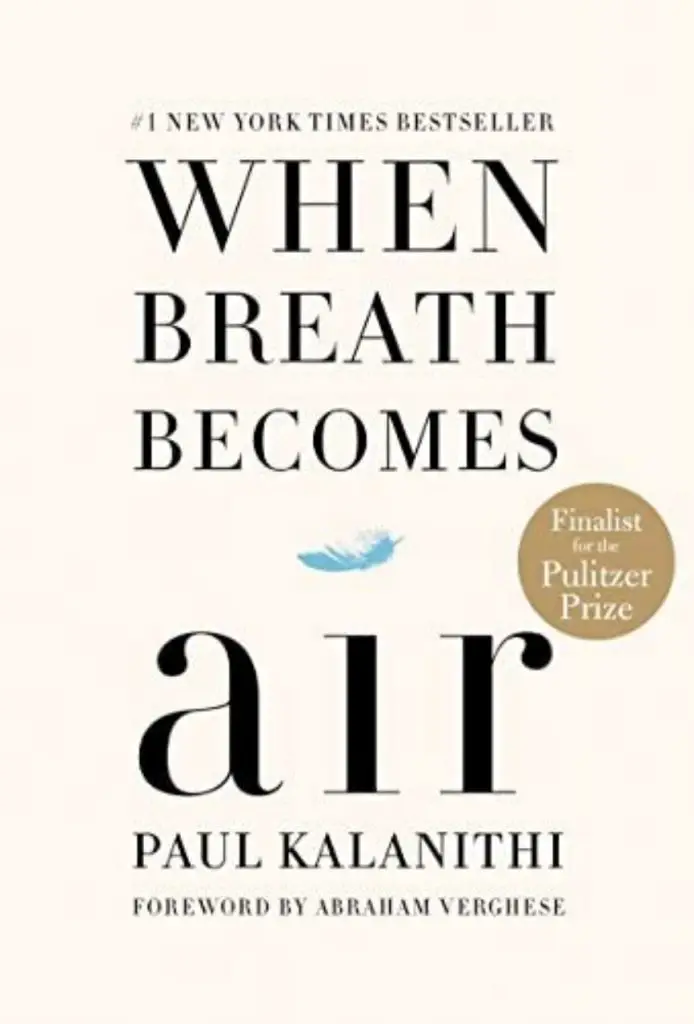 Intro-Why you should read it
Written by Paul Kalanithi-neurosurgeon at Stanford University, this book gives readers a personal account of a medical practitioner.
The book begins when he realizes he has lung cancer, and he proceeds to explore the tough questions of life.
Summary-What this book is about
This engaging book tells the true story of Paul's life.
The book boasts a profound exploration of conflicting realities in life. 
One day, Paul is a medical professional, the next a patient. Kalanithi died before this book became a popular read in the world of healthcare.
Key Takeaways
Medical doctors sometimes have to make tough decisions. You should possess strong analytical skills as these abilities are necessary for healthcare and any science-affiliated field.
This book ends with the death of Paul. His wife had to step in to complete the epilogue. While this text has a tragic ending, Paul's life was full of exciting things to learn.
The House of God by Samuel Shem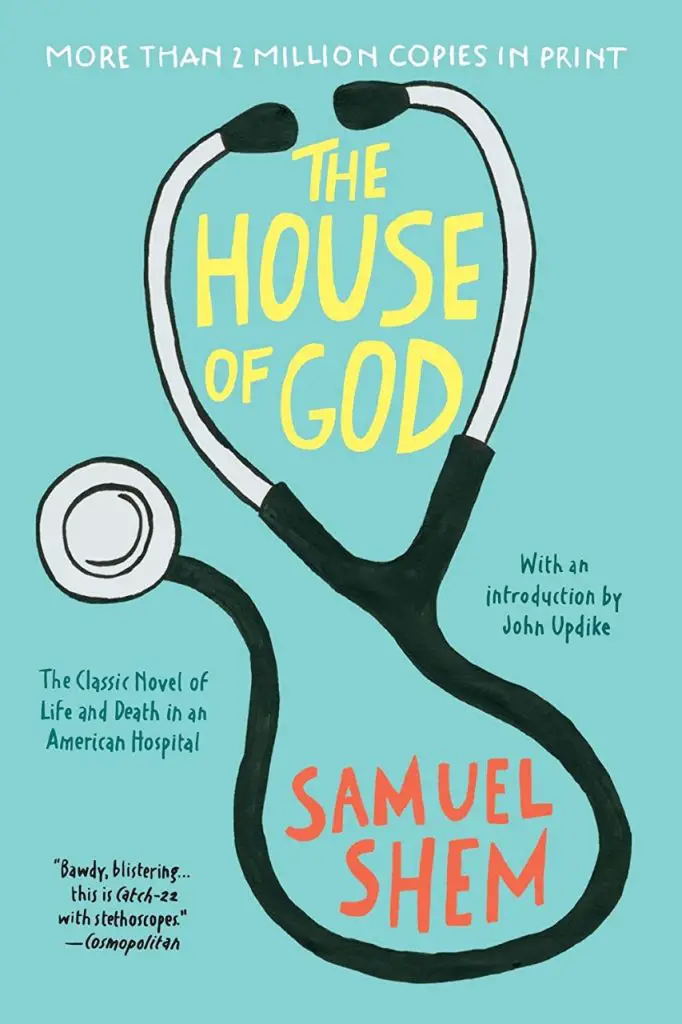 Intro-Why you should read it
This fictional book describes the experiences of several medical interns.
The House of God makes an eye-opening read for medical students looking to familiarize themselves with life after medical school.
Summary-What this book is about
Roy, the character in the book, meets interesting people, for example, a resident who doesn't believe the elderly die. This satirical read discusses the "what-next question" many final-year medical students fear.
Key Takeaways
While this book explains the experiences of medical students after medical school, it focuses on a small number of interns who lack the moral drive to help them overcome the hardships in this profession.
The House of God explores medicine in the early 70s, though some insights are still applicable today.
Being Mortal: Medicine and What Matters in the End by Atul Gawande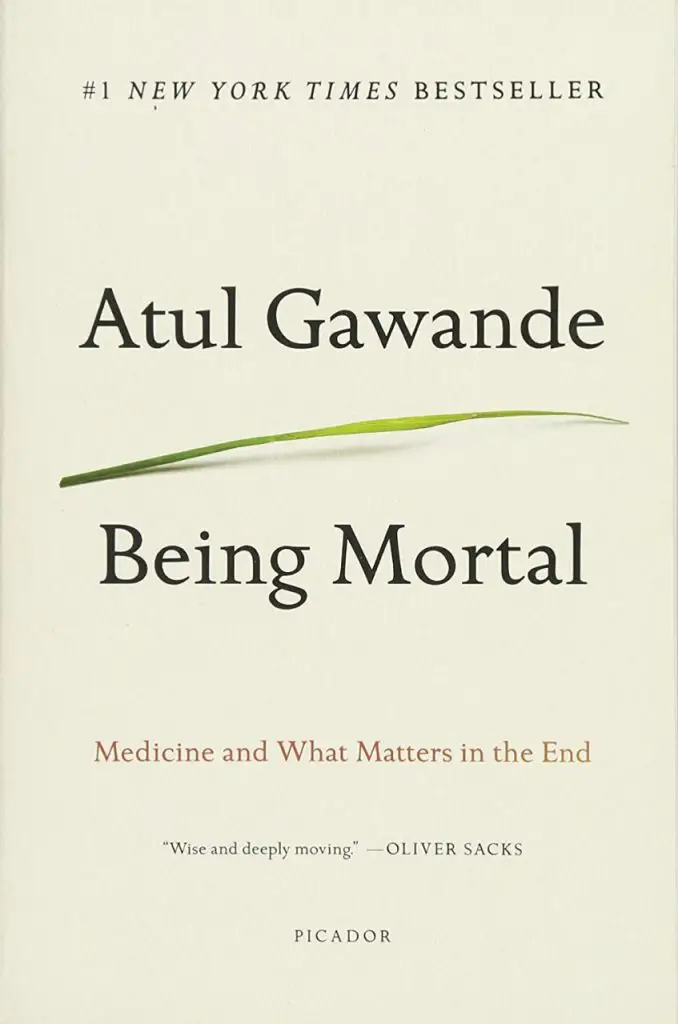 Intro-Why you should read it
Atul Gawande, an American Surgeon, describes modern medical care, especially for the elderly and sick.
He explains the details surrounding the evolution of patient care, bringing meaning to healthcare.
Summary-What this book is about 
Gawande sheds light on the American healthcare environment in the 1900s. These hospitals provided little care and were like holding cells.
This norm dramatically changed as they became outfitted with monitoring technology and antibiotics.
This book also highlights the cultural differences between America and the Asian countries that provide basic healthcare to the elderly at the family level.
The author further discusses what the future holds for the aging population and the topic of assisted suicide. 
Key Takeaways
Atul Gawande leaves a lot of problems unsolved, prompting medical doctors to come up with the right solutions for them.
The book has a well-thought-out discussion on the care for the elderly but is lacking in the same for younger patients.
Where There Is No Doctor: A Village Healthcare Handbook by David Werner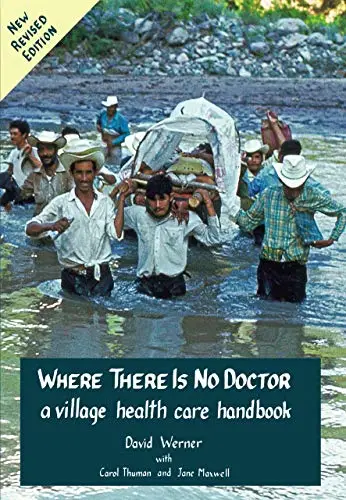 Intro-Why you should read it
David Werner's book was first published as a manual for healthcare providers but is worth reading to understand medicine in developing countries.
Summary-What this book is about
Where There Is No Doctor is a dense book that intends to educate readers on ways to respond to healthcare situations where professional help is unavailable.
David Werner describes the key steps to avoid, recognize, and treat health disorders, ranging from drug addiction, abortion, malaria, and AIDS.
Key Takeaways
This book is properly illustrated and gives clear information on what you should do when a family or friend requires urgent care.
Where There Is No Doctor provides in-depth information about medicine in remote areas, but some concepts are too complicated for beginner-level students.
Bad Science: Quacks, Hacks, and Big Pharma Flacks by Ben Goldacre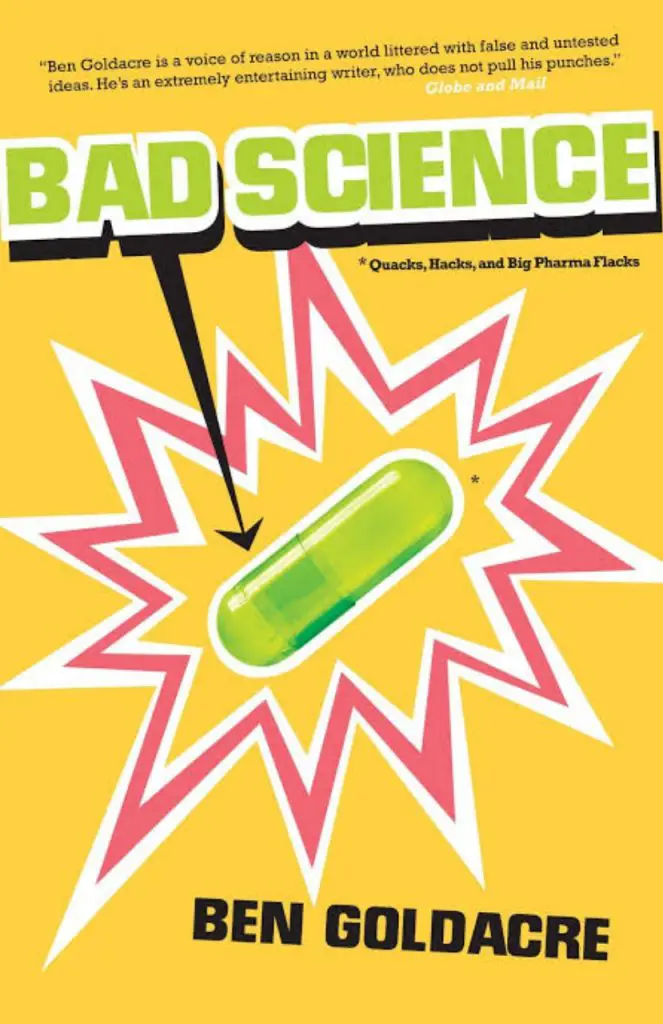 Intro-Why you should read it
Medicine and research go hand in hand. Bad Science is the best book on this list for those who want to learn about research.
The author blends facts and humor to reveal the workings behind every discovery.
Summary-What this book is about
Ben Goldacre describes research methods that are essential for medical doctors.
He talks about the unethical behavior of some researchers and journals.
The book also highlights the negative consequences of bad science.
Key Takeaways
Researchers sometimes withhold significant findings which may be game-changing in their respective fields.
Ben Goldacre explains evidence-based facts but seems lacking in other key topics.
The Intern Blues: The Timeless Classic About the Making of a Doctor by Robert Marion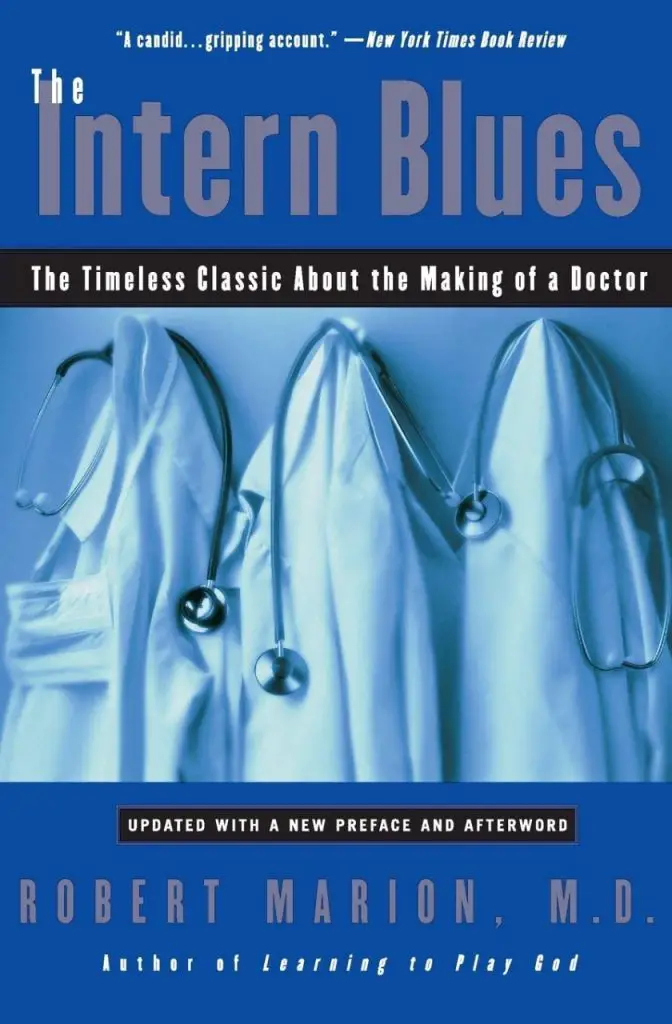 Intro-Why you should read it
This Robert Marion's book explores the personal experiences of three interns during their internship program.
Summary-What this book is about
These interns shed light on the heavy responsibility of life and death that doctors carry throughout their careers.
Originally released in 1985, this book explains how the interns survive on little sleep with little free time.
Key Takeaways
The work, emotions, and feelings Robert covered in this book are as relevant today as they were in 1985.
This book outlines what you need to prepare for in medicine, but it contains shocking discussions, especially when you are sensitive.
The Intern Blues contains insightful information about medical practice, but a few chapters are plain and boring.
Unnatural Causes by Dr. Richard Shepherd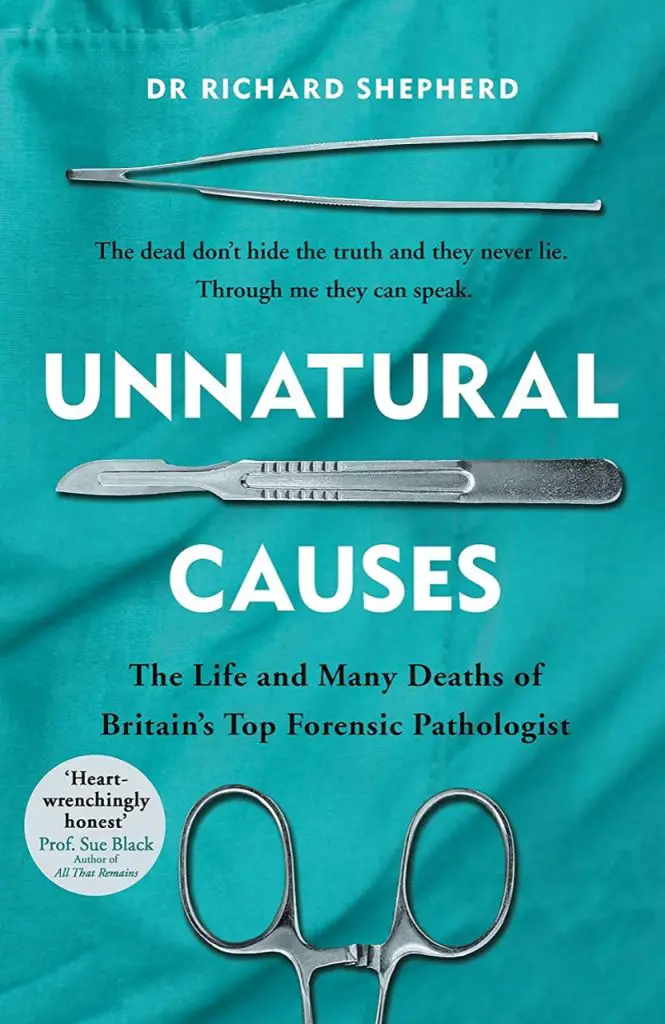 Intro-Why you should read it
Dr. Richard Shepherd-renowned forensic pathologist has worked in key cases, including the 9/11 Hungerford Massacre and the inquiry into Princess Diana's death.
Richard Shepherd has conducted more than 23,000 autopsies. Therefore his experience solving the puzzles of death makes this book a worthy read. 
Summary-What this book is about
Unnatural Causes offers exciting insights into Richard's sometimes gruesome career.
The book also gives an overview of Dr. Richard's personal life, including the effects of his career on his emotions and relationships.
Key Takeaways
This book uncovers what happens in forensic pathology, the medical field that many people don't talk about.
Dr. Richard gives us insights into UK autopsies, but he makes this book a little boring with his criticism of his colleagues.
In Stitches by Antony Youn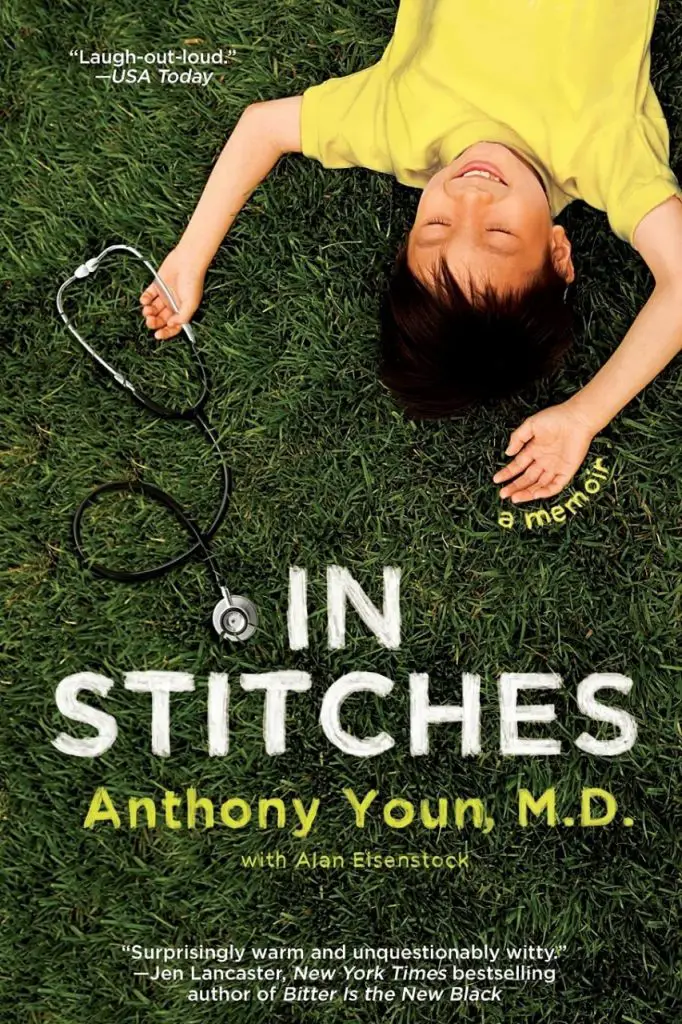 Intro-Why you should read it
Dr. Antony Youn explains how a visit to a surgeon shaped his career path. He would later become a successful plastic surgeon. 
Summary-What this book is about
This book describes how Dr. Youn rose to be one of the nation's highly sought-after plastic surgeons.
He also explains his attempts at finding friends, particularly female friends, during his medical course.
 Key Takeaways
While this book highlights Dr. Youn's struggles and perseverance, sometimes it feels boring, especially when he emphasizes his frustrations with dating and family.
In Stitches is a happy read with memorable insights.
Stiff: The Curious Lives of Human Cadavers by Mary Roach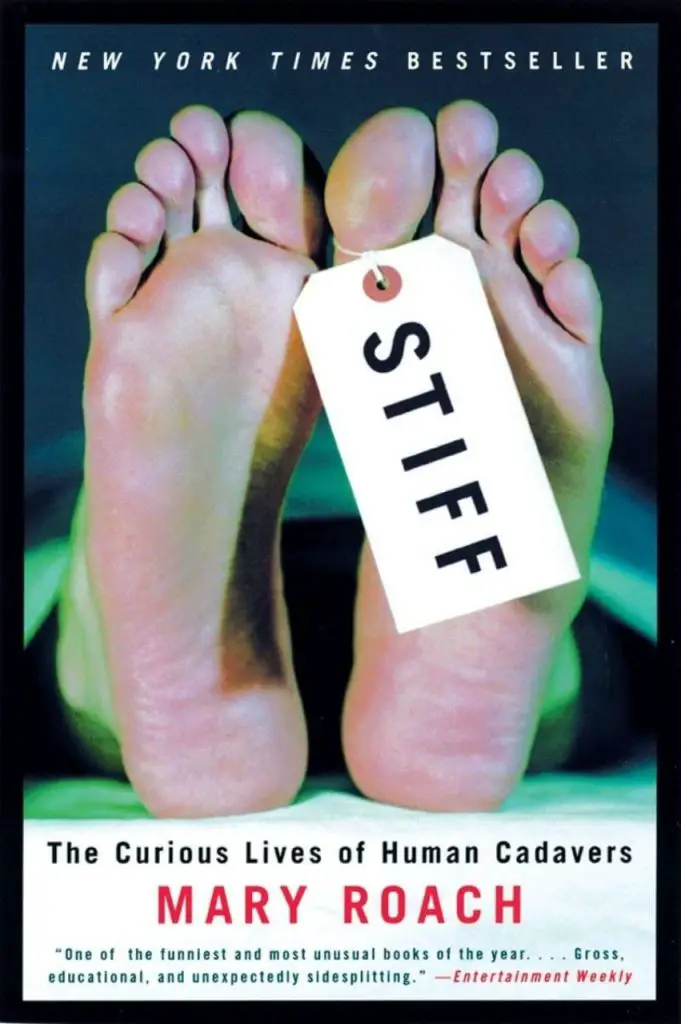 Intro-Why you should read it
Stiff: The Curious Lives of Human Cadavers explores post mortem bodies.
The book also explains everything surrounding bodies donated for scientific studies.
Summary-What this book is about
Mary Roach utilizes humor to delve into this topic. She discusses human decomposition, head transplants, crucifixion experiments, and more.
Key Takeaways
This book is not for the faint-hearted, but it delivers satisfactory insights into our bodies before and after death.
Stiff offers a thorough explanation of the history of organ donation, mourning, death, and medical research.
The Emperor of All of the Maladies: A Biography of Cancer by Siddhartha Mukherjee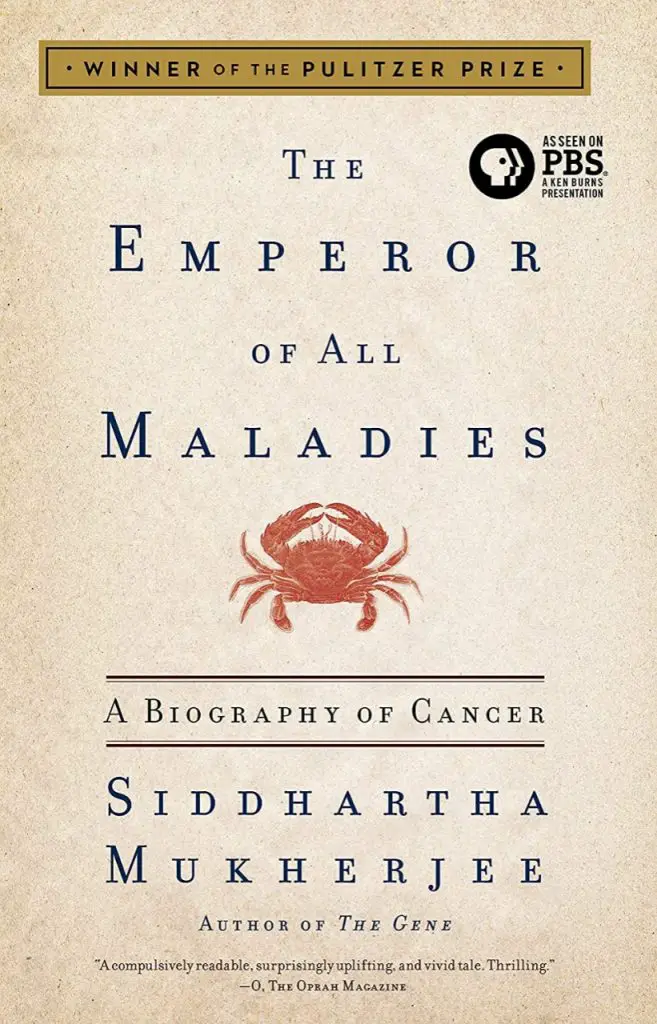 Intro-Why you should read it
Siddhartha Mukherjee is a physician whose uniquely engaging writing style has won many awards, making him a successful author.
Summary-What this book is about
Siddhartha presents an intriguing tale of cancer, including its history and experiences of patients, researchers, as well as physicians.
Key Takeaways
This book is in-depth and accessible, making it a student-friendly read.
The Emperor of All Maladies is a thriller, taking readers through history to explore human beings' struggle with cancer.
Harrison's Principles of Internal Medicine, edited by Larry Jameson, Antony Fauci, et al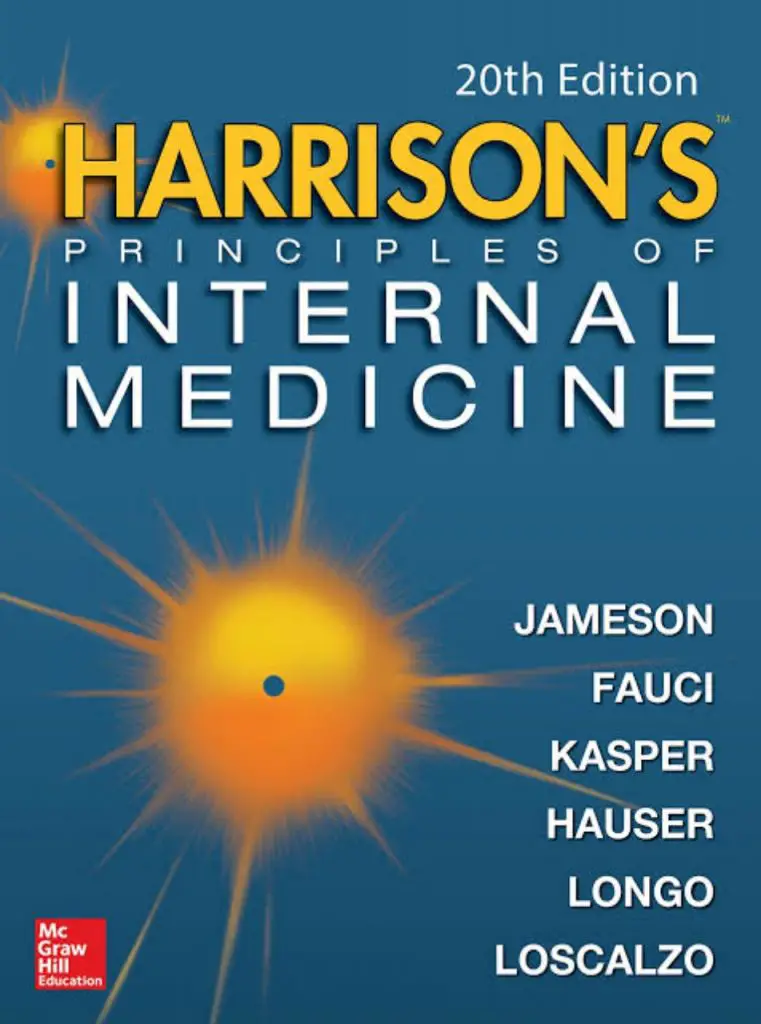 Intro-Why you should read it
This book is the 20th edition of Harrison's Principles of Internal Medicine. The book continues to offer pathophysiological concepts to internal medicine students and specialists.
Summary-What this book is about
This edition includes the most recent advances in the field of clinical medicine.
Harrison's Principles of Internal Medicine covers hepatitis, cancer therapies, diabetes management, multiple sclerosis, HIV, and more.
Key Takeaways
Harrison's Principles of Internal Medicine provide up-to-date information, but some areas, such as hypertension, are outdated.
This book offers authoritative principles to internal medicine but has few defects and errors.
Atlas of Human Anatomy by Frank Netter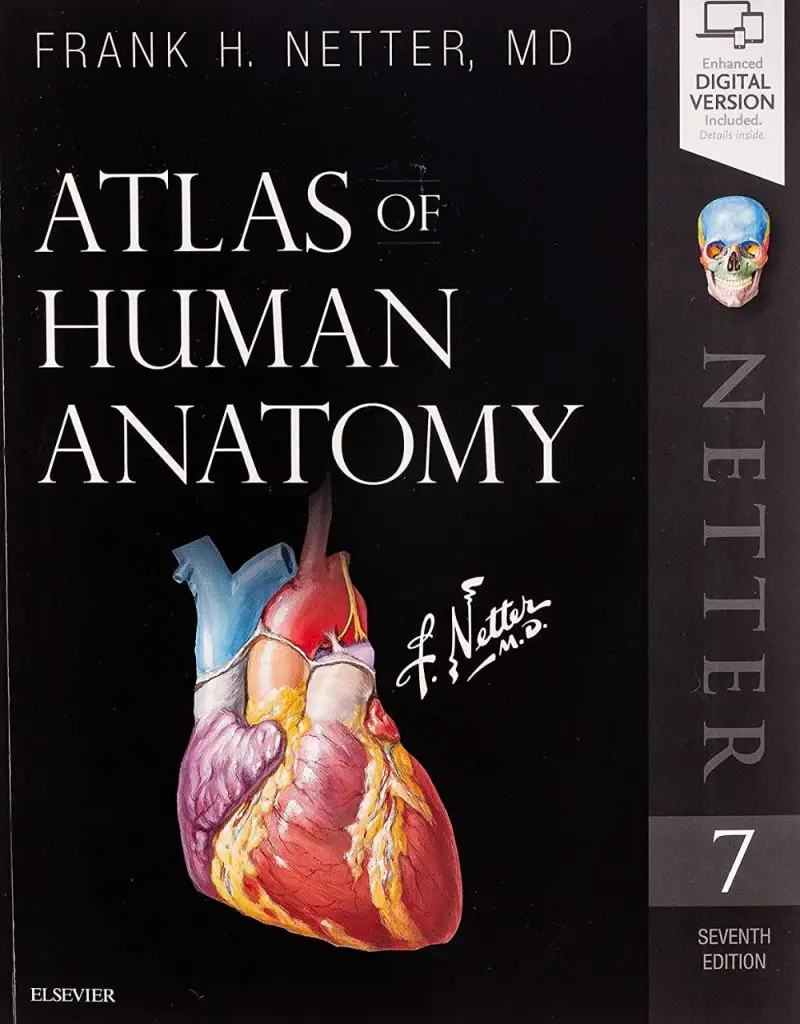 Intro-Why you should read it
This 7th edition of Atlas of Human Anatomy contains nearly 100 illustrations that let you explore the anatomy of our bodies. 
Summary-What this book is about
Frank Netter's atlas gives you access to surface anatomy, nerves, lymphatics, and vessels.
This edition has additional clinical tables, illustrations, revised terminology, and Student Consult.
Key Takeaways
Netter's book is amazing with intriguing insights, but the pages easily fall off.
Besides the overall physical quality and printing errors, this book boasts great content.
What Doctors Feel: How Emotions Affect the Practice of Medicine by Danielle Ofri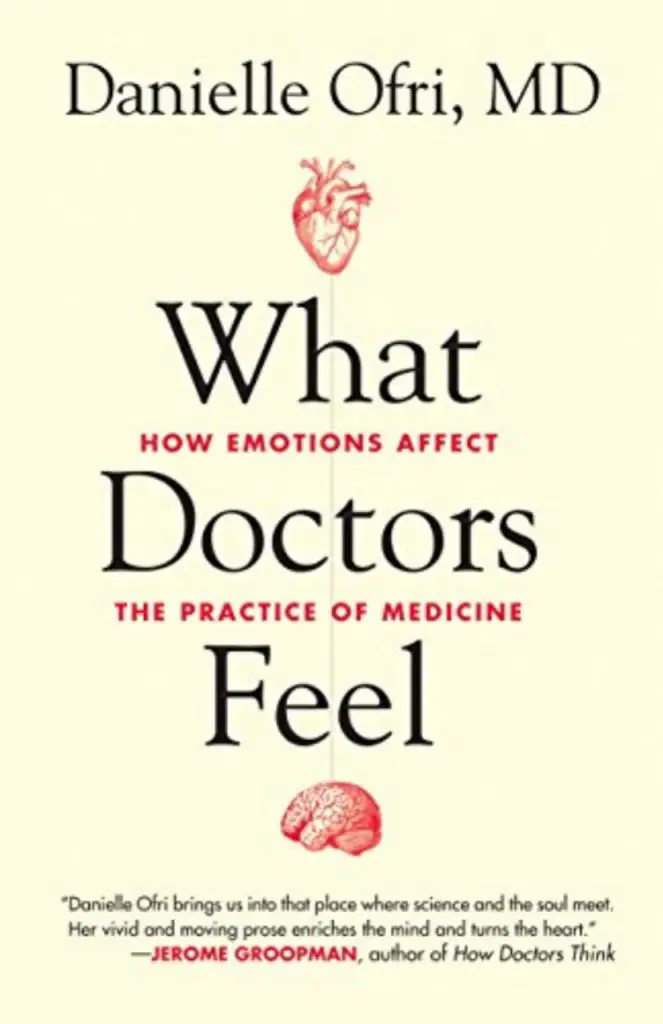 Intro-Why you should read it
Doctor's emotions greatly influence medical practice. In this book, Dr. Danielle Ofri takes readers through how the doctor's emotional responses affect patients.
Summary-What this book is about
Ofri explains how long working hours, stress, and lawsuits influence the quality of care in hospitals.
The author explores the emotions that permeate the modern patient-doctor relationship. These emotions include frustration, anger, shame, hope, empathy, love, and the occasional despair.
Key Takeaways
Ofri did a good job with this compelling book. Patients, students, and practitioners alike should read it to understand how doctors feel.
The book highlights the life of doctors, which they spend with patients and the other half working on paperwork.
Conclusion
Students planning to write medical school applications or those having medical school interviews may want to have a background in basic medical concepts.
We recommend these excellent books to every medical student looking to learn health policy, what happens in the operating room, and decision making.
This list highlights several important topics when studying medicine, including challenges faced by medical doctors.
References
[1] https://www.oxfordscholastica.com/blog/7-books-every-medical-student-should-read/
[2] https://www.topuniversities.com/courses/medicine/seven-books-read-if-youre-medicine-student
[3] https://joinatlantis.com/blog/5-books-every-pre-med-student-should-read/