Ever wondered what the must-read Psychology books are? Here is our take.
We have compiled a list of books for psychology students interested in clinical neuropsychology, personality psychology, or cognitive psychology.
These books cover positive psychology, human behavior, and psychological research methods.
This list helps researchers tucked away in their daily grind develop their next breakthrough idea.
For a layperson, this helps you become a well-read lifetime learner.
Let's begin!
Best Books For Psychology Students 
---
Reaching Down the Rabbit Hole: Extraordinary Journeys into the Human Brain by Allan Ropper and Brian Burrel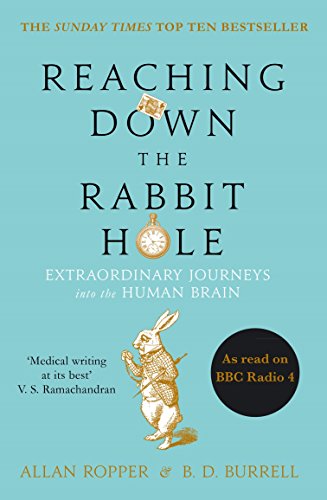 Intro-Why you should read it
A highly accessible, illustrated, and entertaining guide to the most complex object in our universe: the human brain.
Summary-What this book is about
Reaching Down the Rabbit Hole is an engaging, informative narrative that explores some of the key discoveries in neuroscience. 
Key Takeaways
 The brain is the most complex piece of matter in the universe.
Brain function can be affected by many different things, including toxins, infections, environmental stressors, and even trauma.
Strangers To Ourselves: Discovering the Adaptive Unconscious by Timothy Wilson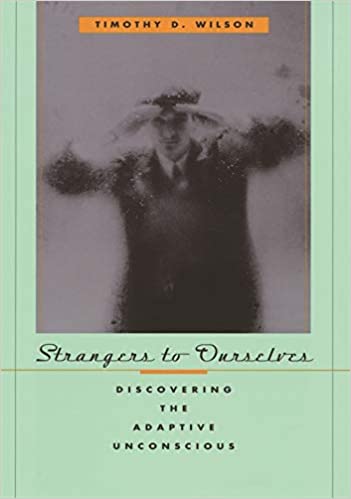 Intro-Why you should read it
Strangers to Ourselves by Timothy Wilson is an excellent psychology book that delves into how our unconscious mind influences our daily lives. 
Timothy Wilson's book will help psychology students realize the unconscious drives that influence their everyday behaviors and choices.
Summary-What this book is about 
This psychology book describes how evolutionary instincts and old habits keep us from making changes. 
Key Takeaways
Your unconscious makes decisions for you about everything from what to wear to your political beliefs.
Your unconscious is something you can't control.
Your unconscious is more likely to be right than your conscious brain.
Drive: The Surprising Truth About What Motivates Us by Daniel Pink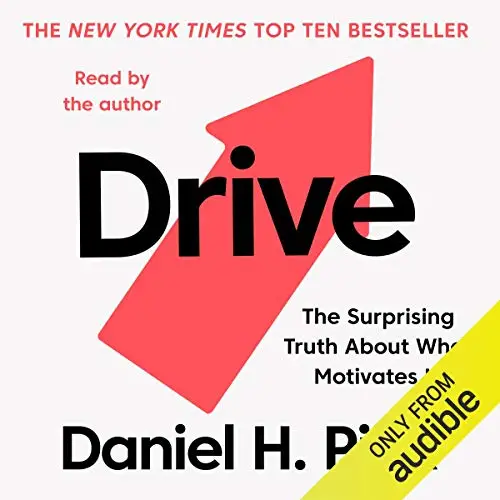 Intro-Why you should read it
This psychology book is the ultimate manual for the modern workplace. Psychology majors will find value in this book due to its approach to the modern world of human psychology.
It is also an indispensable guide to one of the most important but least understood forces in business today-motivation. 
Summary-What this book is about
This book explains what motivates us – how to tap into intrinsic motivation and how collaboration and autonomy bring out the best in people.
Drive also highlights why some incentives backfire.
Key Takeaways
Motivation isn't something you can find or sprinkle on someone. It has to come from within.
Rethinking our assumptions about motivation will help us create a better workplace for all of us.
Elephants On Acid: And Other Bizarre Experiments by Alex Boese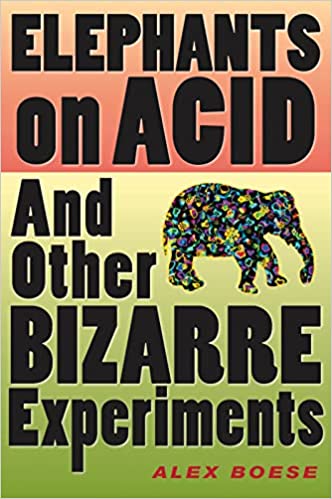 Intro-Why you should read it
Through his writing, Alex Boese manages to turn this broad and diverse subject into fun facts that keep his readers' interests from beginning to end.
This psychology book is a great read for both science-savvy and lay audiences.
Summary-What this book is about
Elephants On Acid provides a detailed, in-depth look at the many bizarre scientific experiments that have been conducted throughout history. 
Key Takeaways
This thought-provoking book explains an array of experiments that Alex Boese has uncovered from the archives of science. 
The Power of Habit: Why We Do What We Do by Charles Duhigg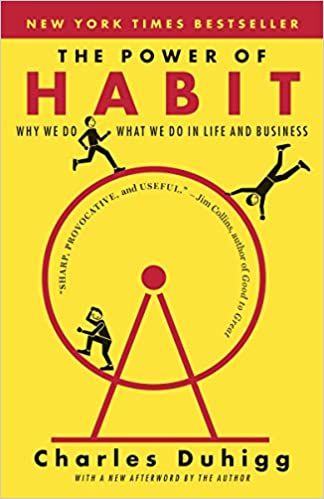 Intro-Why you should read it
Learning how to form good habits is an essential everyday life skill.
Charles Duhigg explains how habits work and why they are so important to our everyday lives. 
Summary-What this book is about
 The Power of Habit is a masterful work that maps out habits and how they form. 
The author shows us how to change them when we want to and how to market products, even in a changing global landscape.
Key Takeaways
When it comes to trying to change your habits, willpower is overrated. Instead, you need to focus on changing the "routine" part of the habit loop.
Habits are powerful because they create neurological cravings, which are almost impossible to ignore without some serious self-control or outside intervention.
Mistakes Were Made (But Not by Me) by Carol Tavris and Elliot Aronson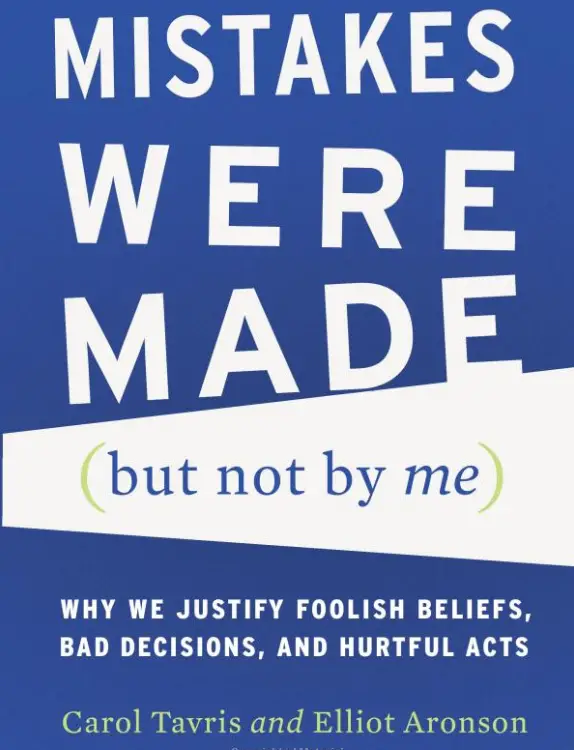 Intro-Why you should read it
The book shows how self-justification works at the personal, organizational, and societal levels.
Summary-What this book is about 
The authors explore how human beings react to mistakes and how these reactions impact their lives, institutions, and society. 
 Key Takeaways
We can make amends for our failings.
A deeper understanding of how cognitive dissonance works is the first step toward knowing how your own beliefs and biases affect your perceptions of the world around you.
Social Engineering: The Art of Human Hacking by Christopher Hadnagy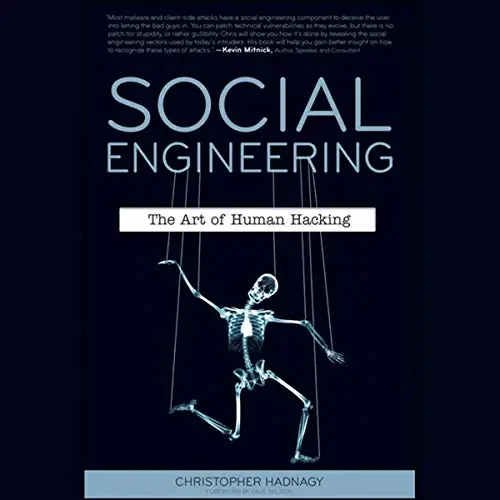 Intro-Why you should read it
Social Engineering is the book that will help you detect, prevent and wreck social engineering hacking attacks. 
This book contains real-world examples making it extremely easy to read.
Summary-What this book is about
This book takes a deep dive into different types of social engineering attacks through real-world case studies to explain why humans are the weak link in security. 
In this text, the other reviews proven methods for detecting and preventing social engineering hacks by understanding their motivations. 
Key Takeaways
Be aware of your surroundings when giving out personal information.
Ensure you're speaking with someone who has the authority to request the information.
Don't give out information just because someone asks for it.
The Private Life of the Brain by Susan Greenfield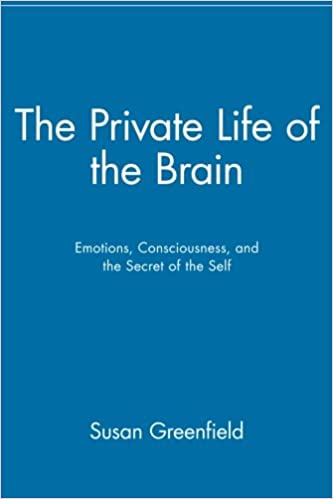 Intro-Why you should read it
The Private Life of the Brain is an engaging read and an easy-to-understand book about the human brain.
This book will make you think differently about your own mind.
Summary-What this book is about
Susan Greenfield takes us on a tour of the human brain, showing us how technology is critical in the study of its functions and structure. 
We learn how Professor Greenfield herself is able to communicate with patients suffering from Alzheimer's disease, despite not being a neurologist, by using an EEG (electroencephalograph) machine. 
Key Takeaways
We have to understand that our brains have different responses to external stimuli.
The environment shapes our brains.
What Makes Your Brain Happy and Why You Should Do the Opposite by David DiSalvo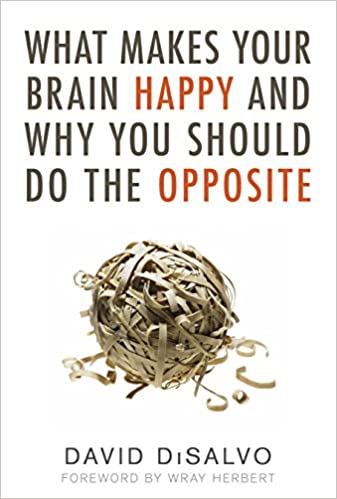 Intro-Why you should read it
What Makes Your Brain Happy offers a unique and surprising look at how you can achieve happiness in your everyday life without trying to reason those emotions away.
Summary-What this book is about
Drawing from the latest research, bestselling author David DiSalvo offers pragmatic suggestions for making your brain happy. 
Key Takeaways
Making small changes in your life can have a lasting effect on how you perceive yourself and your place in the world.
The Little Book of Psychology by Emily Ralls and Caroline Riggs
Intro-Why you should read it
This collection of essays covers a broad range of pertinent topics within psychology.
Summary-What this book is about
Emily Ralls and Caroline Riggs have created this book to deliver a concise understanding of positive psychology using their own experiences in a fun and enjoyable way. 
Key Takeaways
Happiness comes from achieving goals and understanding how we accomplish them.
The Willpower Instinct: How Self-Control Works by Kelly McGonigal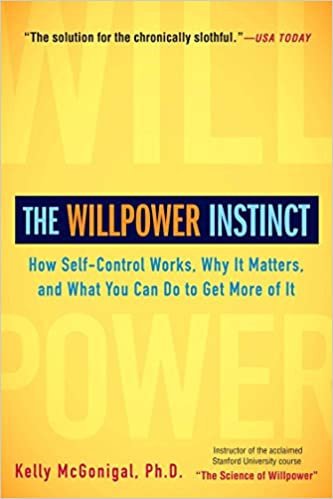 Intro-Why you should read it
The Willpower Instinct is a must-read for students who want to learn more about self-control, willpower, and how to change their behavior. 
Summary-What this book is about 
This informative book is a great resource for students (and faculty members) looking to use the latest research on willpower and self-control to increase their productivity and succeed academically.
Key Takeaways
Willpower is not just about resisting temptation. It's also about making other people act in your favor.
Willpower is like a muscle that can be strengthened over time, and training can help increase willpower.
The Fear Factor: How One Emotion Connects Altruists, Psychopaths, and Everyone In-Between by Abigail Marsh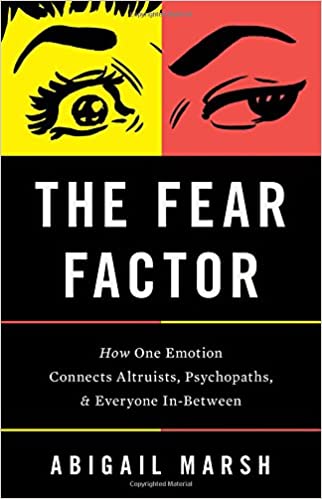 Intro-Why you should read it
This psychology book is about a scary emotion-fear. Fear motivates us to act in certain ways and avoid objects and situations, but fear also connects us to others. 
Summary-What this book is about
The Fear Factor is written by a world-renowned expert in the field of ethics and examines the role of fear in politics, health care, education, and interpersonal relationships.
Key Takeaways
People who experience fearless often (or not at all) may not be as safe–but they might also be more likely to do good things for others.
Fear is a powerful motivator that can change human behavior.
The Lucifer Effect: Understanding How Good People Turn Evil by Philip Zimbardo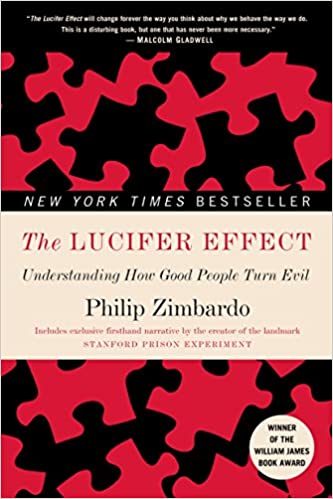 Intro-Why you should read it
The Lucifer Effect is a provocative and compelling look at the nature of evil by one of the world's most influential psychologists.
The infamous Stanford prison experiment designer, Philip Zimbardo, brings you a new book that's perfect for psychology courses.
Summary-What this book is about
Stanford University psychologist Philip Zimbardo explores the mechanisms that transform normal people into perpetrators of evil.
The author uses examples from wrecks to genocides to show that many so-called monsters are ordinary people who have become corrupted over time.
He also argues that we are all vulnerable to these corrupting influences. 
Key Takeaways
This book offers helpful strategies for resisting negative influences and acting more nobly in our daily lives.
The brain has to work hard to make sense of the bits and pieces, but it's easy to retrieve them for future use once it does.
Your Memory-A User's Guide by Alan Baddeley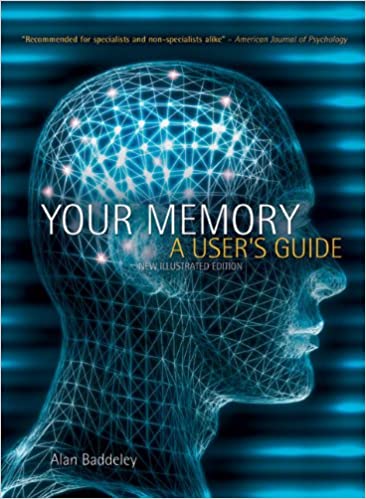 Intro-Why you should read it
This book is straightforward, informative, and easy to read.
Your Memory is perfect for students studying for examinations or simply to gain knowledge and understanding of memory.
Summary-What this book is about 
This psychology book gives a clear view of how working memory functions as well as how long-term memory works in a very cleverly designed memorization system.
Key Takeaways
The three-component system of memory comprises the central executive, the phonological loop, and the visuospatial sketchpad.
Our memory is not like a computer but more like a network of agents working together.
Conclusion
We've listed some of the best psychology books that every psychology student must have.
There's a wide variety available in terms of target audience and focus, so take some time to browse through them all and consider what might be best for you. 
As you can see, our list has books on every psychology discipline, including developmental psychology, modern science, human nature, clinical psychology, the human mind, and social psychology, among others.