To celebrate scientists and scientific advancements, we have collected a list of the most famous data scientists that will inspire us for the greater good.
Data science is a field that provides you with the tools to collect and analyze data—studying data science teaches you how to make predictions based on real-world examples. That's right, knowing how to collect, organize and gain insight from data sets could make you the next famous data scientist.
But who are the most well-known data scientists in the world? We consulted the Turing award winners' list and many biographies to answer this question. We then compared this information to the lists available on the internet before creating this piece.
Let's explore the world of data science!
Famous Data Scientist
#16. Peter Norvig (1956-present): A Pioneer in AI Who Popularized Data Science Through His Books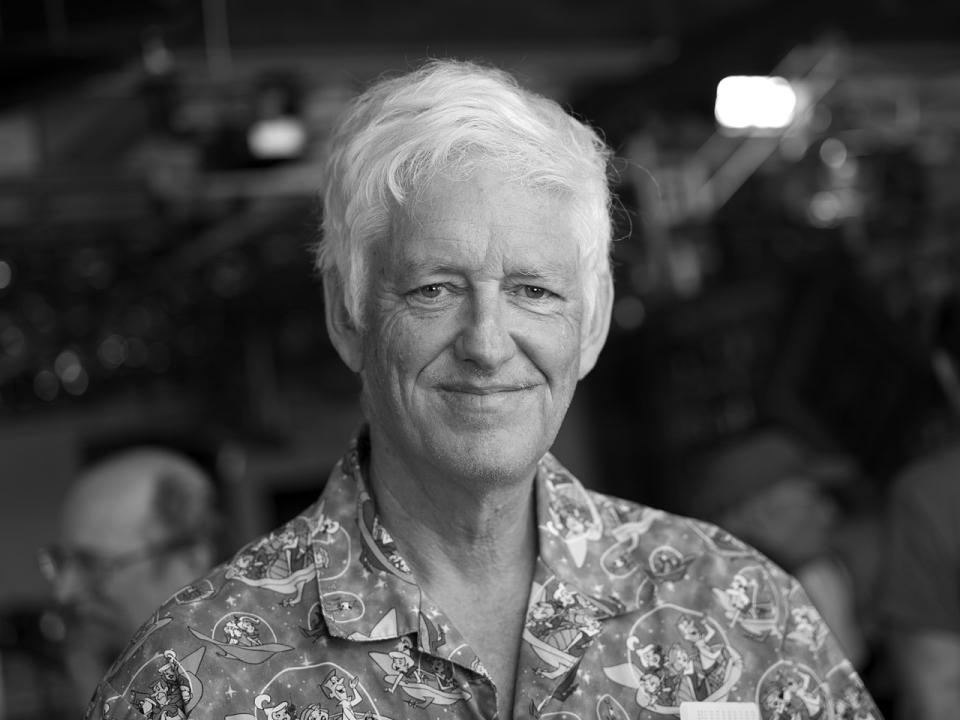 What makes Peter Norvig famous?
Peter Norvig is an American computer scientist who is best known for serving as a NASA scientist. 
He has also been known for popularizing various fields in computer science through his books. For example, Artificial Intelligence: A Modern Approach.
Apart from this, Peter Norvig is famous for his contribution to the development of the Jscheme language in programming. He also created a successful course in AI with Sebastian Thrun.
[Source: Wikipedia]
#15. Dean Abbott: The Data Scientist Who Authored The Applied Predictive Analytics Book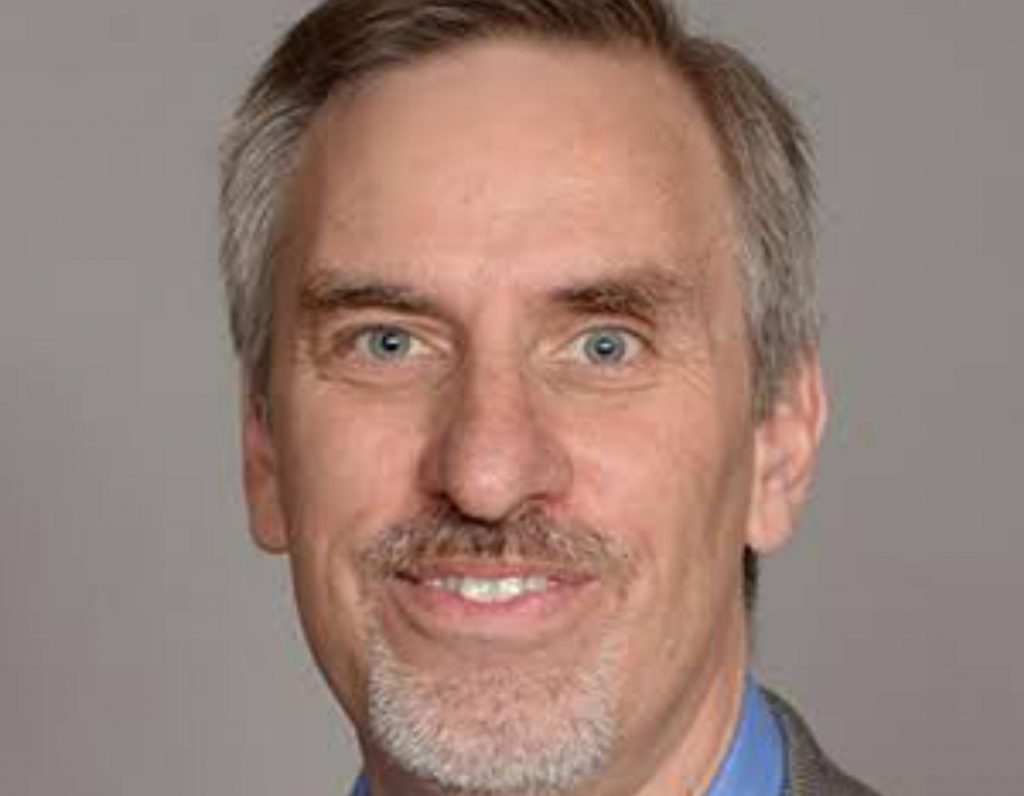 What makes Dean Abbot famous?
Dean Abbott serves as SmarterHQ's chief data scientist. This is a leading provider of software development tools for companies. 
Dean studied computational mathematics for his undergraduate degree before enrolling at the University of Virginia for his master's. He has over 20 years of experience in the field of data science and business analytics. Abbott is an expert on text mining, fraud detection, customer analytics, risk modeling, and survey analysis.
[Source: Illinois Institute of Technology ]
#14. Leslie Kaelbling: A Dedicated Data Scientist Who Focuses on Making Robots Behave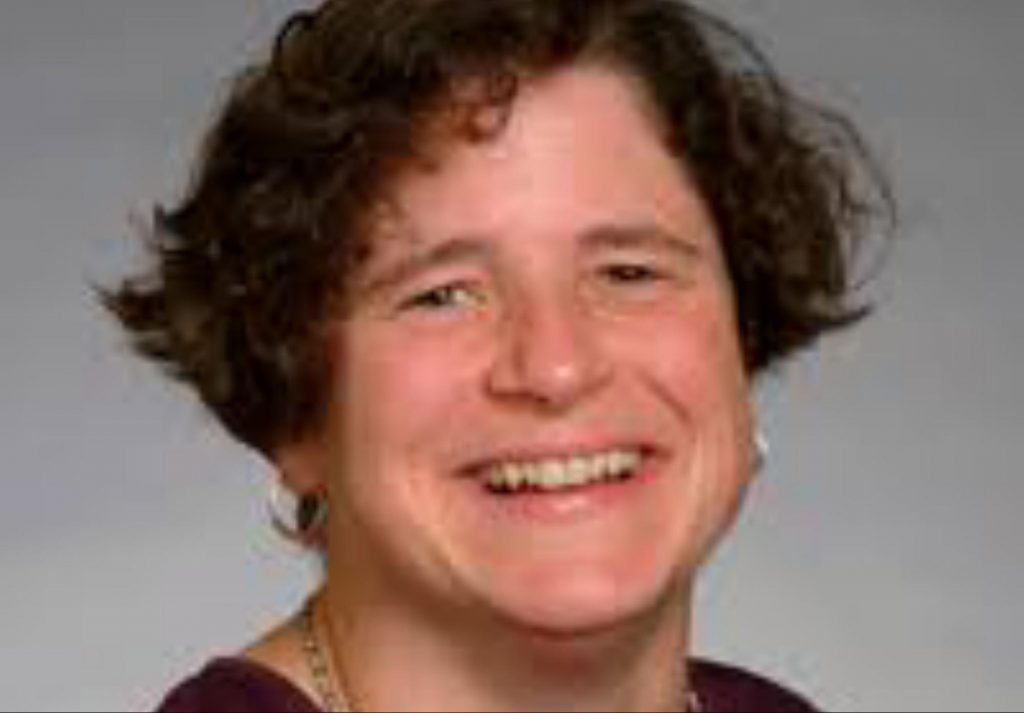 What makes Leslie Kaelbling famous?
Leslie Kaelbling is one of the most influential American data scientists working today. Her groundbreaking work with artificial intelligence, robotics, and cognitive science has resulted in a substantial body of new research fields and opened the whole field to new ideas, questions and methods.
Leslie Kaelbling was one of the first scholars to apply data-driven approaches to robotics and artificial intelligence. 
Leslie Kaelbling's work has had implications for robotics, control theory, artificial intelligence, and cognitive science. She has been a driving force in pushing the boundaries of robot control theory by introducing a new level of sophistication in both simulation models and empirical exploration.
[Source: Wikipedia]
#13. Jurgen Schmidhuber (1963-present): The Man Who Believes Artificial Intelligence Will Change Everything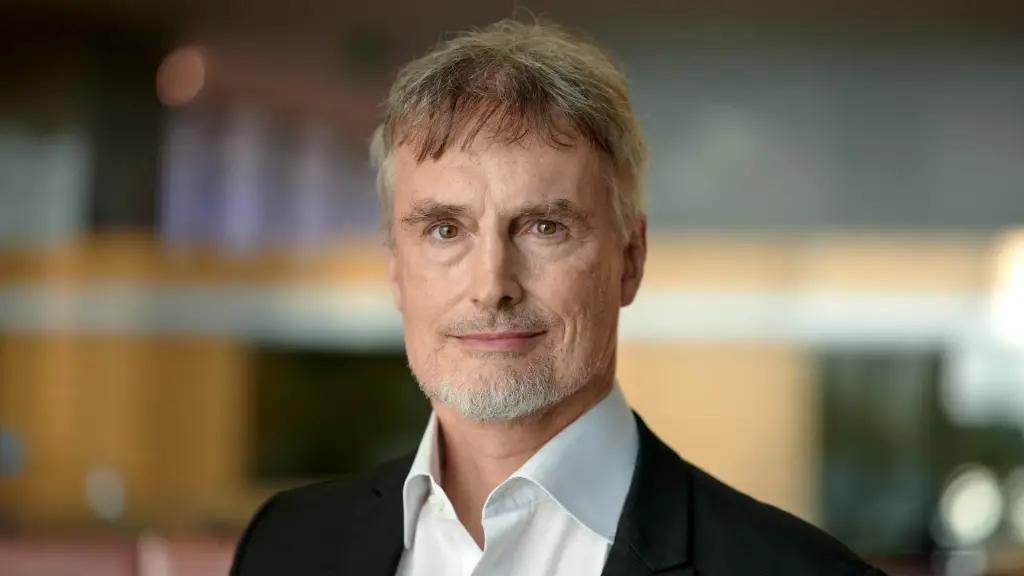 What makes Jurgen Schmidhuber famous?
If you've ever been on the internet, chances are that you've heard of Jurgen Schmidhuber. Maybe you even know him. Maybe you don't. In that case, here is your chance to know him.
Jürgen Schmidhuber is a German computer scientist who has worked in artificial intelligence and deep learning for decades. He earned his Ph.D. at the Technical University of Munich.
Schmidhuber has been called "the father of deep learning," which is an area of computer science that uses neural networks to solve problems by analyzing massive amounts of data. He's been working on it since the 1980s—and it's still going strong today.
[Source: CEMSE
#12. Judea Pearl (1936-present): Modern Artificial Intelligence Pioneer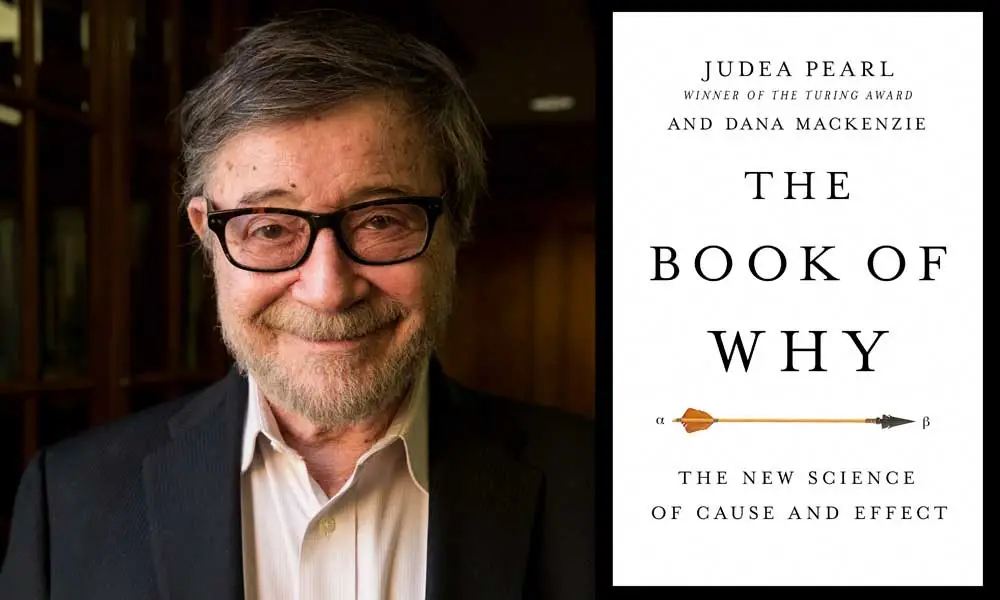 What makes Judea Pearl famous?
Judea Pearl is a computer scientist who was born in Israel in 1936. He is famous for being one of the pioneers in the field of artificial intelligence.
In 1988, Judea Pearl published one of the most influential books on artificial intelligence: "The Probabilistic Reasoning in Intelligent Systems." This book introduced the idea of probabilistic reasoning to many people who were not familiar with it before that point.
In 2011, Judea Pearl received the Turing Award for his contributions to reasoning and decision-making via computational models and statistical concepts.
[Source: A.M. Turing]
#11. Corinna Cortes (1961-present): Data Mining Pioneer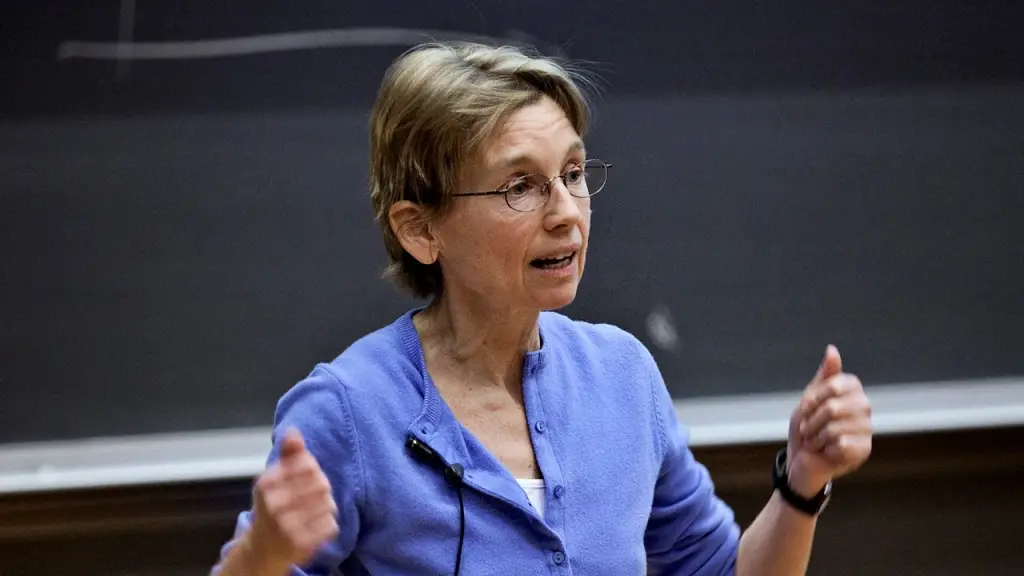 What makes Corinna Cortes famous?
Corinna Cortes is a Danish computer scientist known for her data mining and support vector machine work. She studied for her Ph.D. in computer science at the University of Rochester. Cortes was part of a team that developed the programming language Hancock, which is helpful in data mining tasks.
Besides her contribution to Hancock, she is also known for her work on SVM, which stands for support vector machines—a type of algorithm used for classification and regression analysis.
[Source: Wikipedia]
#10. Chris Mattmann (1980-present): The Man Who Helped NASA Unlock The Power of Data For Space Exploration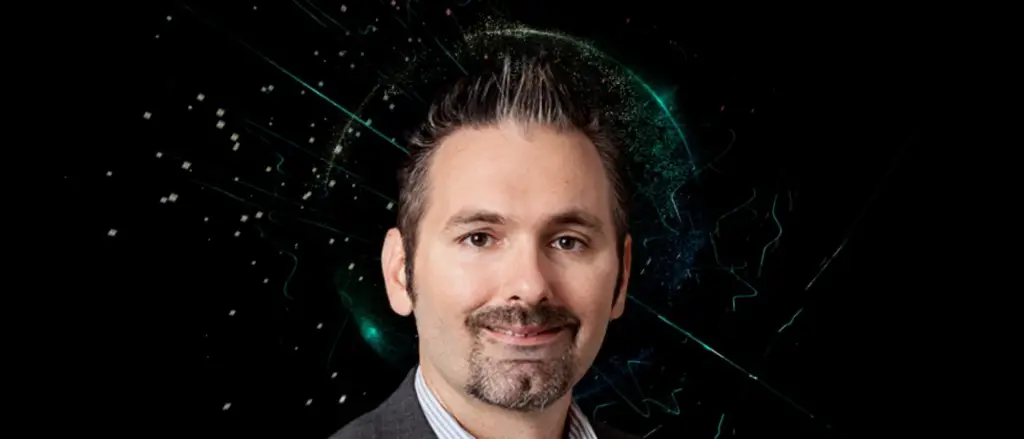 What makes Chris Mattmann famous?
Next time you're in the mood to geek out about data science, go ahead and look up the name Chris Mattmann.
He's a NASA data scientist who has helped invent software that helps make sense of all the big data NASA is collecting. He's also co-invented Apache Tika, which is a software framework that helps with the process of extracting text from more than one thousand file types.
In recent years, he's contributed to several projects and many NASA missions—including those related to climate change and artificial intelligence.
[Source: Mattmann.ai]
#9. Fei-Fei Li (1976-present): A Lady Who Teaches Computers To Understand Pictures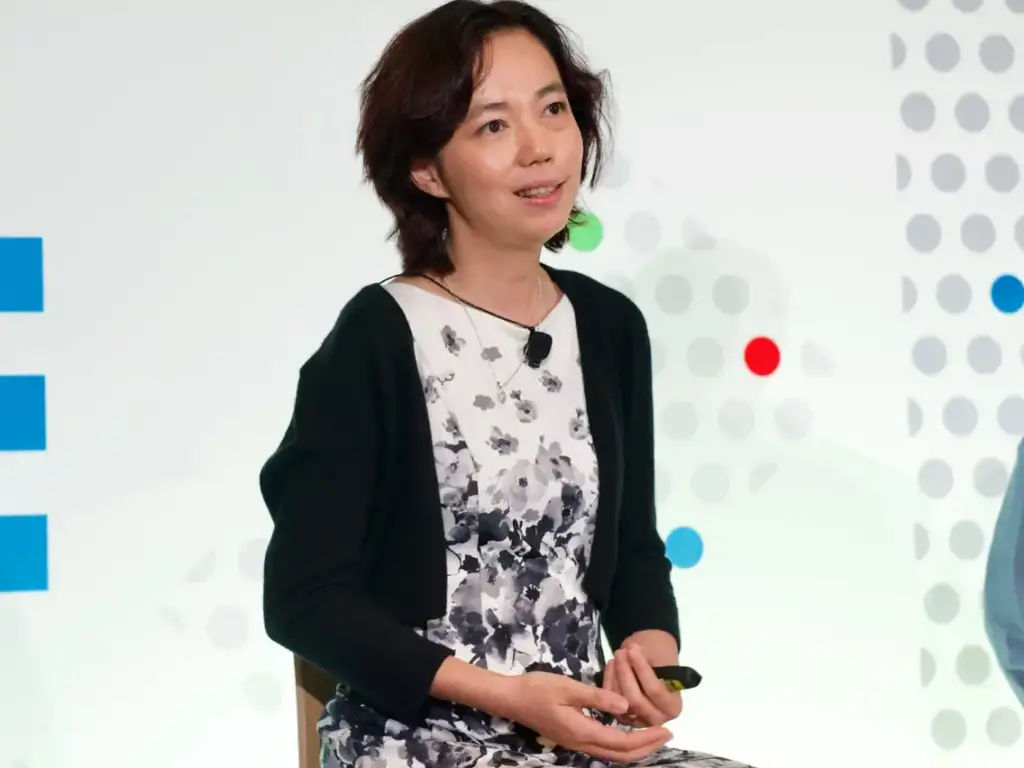 What makes Fei-Fei Li famous?
Fei-Fei Li is a Chinese-born American scientist who has made a career out of exploring the world of artificial intelligence. Her machine learning discoveries have helped shape an entire field of study known as deep learning, which is now a mainstay of modern technology.
Li's work focuses on deep learning, artificial intelligence, cognitive neuroscience, and computer vision. She helped create an ImageNet database containing over 1 million images helpful in training artificial neural networks in AI systems. In 2018, she was named one of "the world's top 50 Women in Tech" by Forbes. 
What is the best Fei-Fei Li quote?
"If our era is the next industrial revolution, as many claim, AI is surely one of its driving forces."
[Source: Forbes]
#8. Kira Radinsky (1986-present): The Data Scientist Who Predicts The Future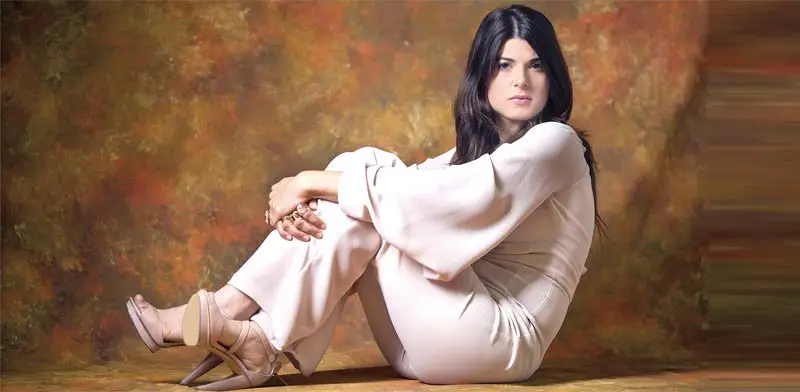 What makes Kira Radinsky famous?
Kira Radinsky is an Israeli computer scientist who was born in 1986 in Ukraine. She's famous for her research on predictive data mining, which focuses on using data to make predictions.
One of her most famous achievements is the prediction that cholera would strike Cuba in 2012—sure enough, it did. This success earned her global recognition.
What is the best Kira Radinsky quote?
"No matter what your starting point is, as long as you persevere—you will learn, and you will succeed."
[Source: Jewish Women's Archive]
#7. Cassie Kozyrkov: The Lady Who Defied Odds To Be Google's Chief Decision Scientist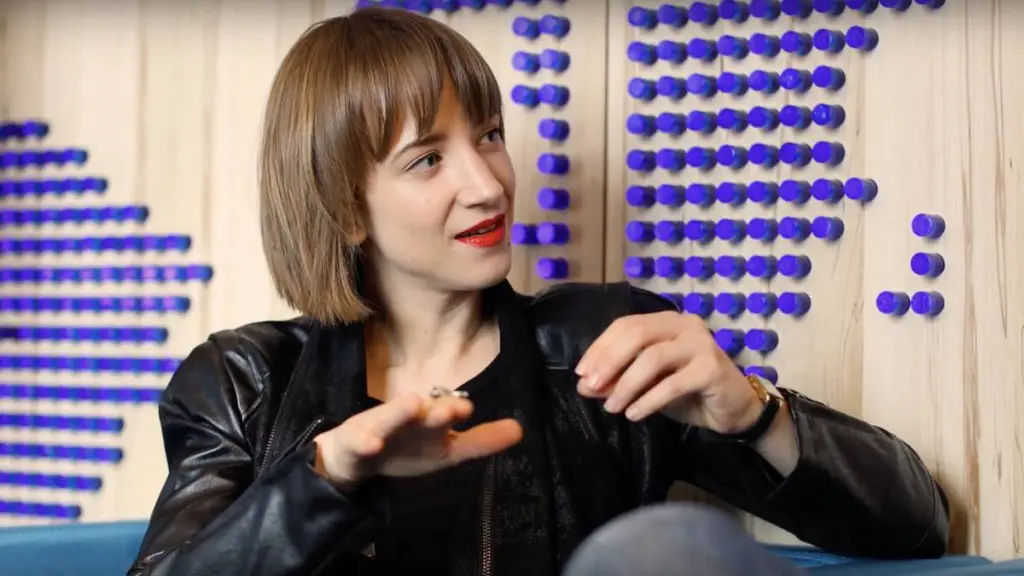 What makes Cassie Kozyrkov famous?
You know what's great about South Africa?
Beaches, some of the most beautiful mountains, and one of the best economies in Africa. And, Google's Chief Decision Scientist.
We're also famous for having one of the best data scientists in the world. Born in Saint Petersburg, Russia, Cassie Kozyrkov rose to be an accomplished statistician and data scientist. Her work at Google revolutionized the world of data science. She is credited with introducing decision intelligence to the company. 
[Great to understand more about the odds she defied].
[Source: People Pill]
#6. Andrew Ng (1976-present): Machine Learning & Online Education Pioneer
What makes Andrew NG famous?
Andrew Ng is a scientist and professor at Stanford University, and he has made a name for himself in the data science community. Ng has been working on artificial intelligence since before it was trendy. His work has helped scientists revolutionize Google Brain—the company's massive AI project that is still underway.
Ng is a British-born American whose parents were from Hong Kong. He went to college in Pittsburgh, where he completed a bachelor's degree in statistics, computer science, and economics. 
Ng has worked extensively on AI, machine learning, online education technology, and other technologies like neural networks and deep learning algorithms. 
His research has focused on building intelligent systems that can learn from data. This is a challenging task that requires an understanding of both human behavior and computer algorithms.
What is the best Andrew NG quote?
"So, ask yourself if what you're working on succeeds beyond your wildest dreams, would you have significantly helped other people? If not, then keep searching for something else to work on."
[Source: Andrew Ng.org]
#5. Geoffrey Hinton (1947-present): Godfather of Deep Learning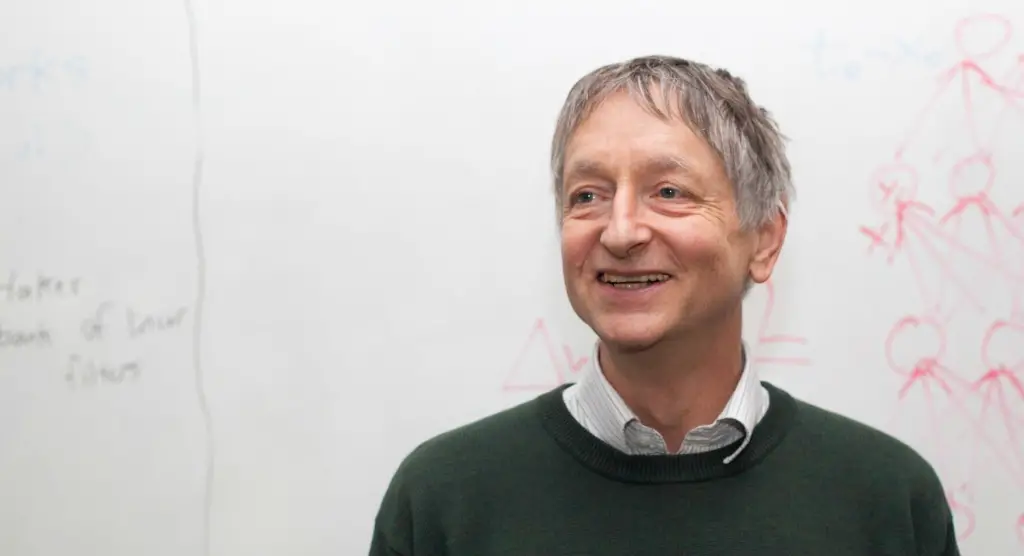 What makes Geoffrey Hinton famous?
Geoffrey Hinton is a Canadian computer scientist who is known for his contributions to artificial neural networks. He has made significant contributions to the backpropagation algorithm for neural networks, which he popularized with a scientific paper in 1986. 
His work on computer vision has helped other scientists to create image-recognition systems that can identify objects in images and recognize their relationships.
Hinton was born in 1947 in Wimbledon, England, and received his BA from King's College. He later earned a Ph.D. in artificial intelligence from the University of Edinburgh. After receiving his Ph.D., Hinton worked in several institutions of higher learning, including Carnegie Mellon University. 
In 2018, Geoffrey Hinton was the co-recipient of the Turing Award for his contributions to deep learning.
What is the best Geoffrey Hinton quote?
"I refuse to say anything beyond five years because I don't think we can see much beyond five years."
[Source: Vector Institute] 
#4. Sebastian Thrun (1967-present): The Brain Behind Google's Driverless Car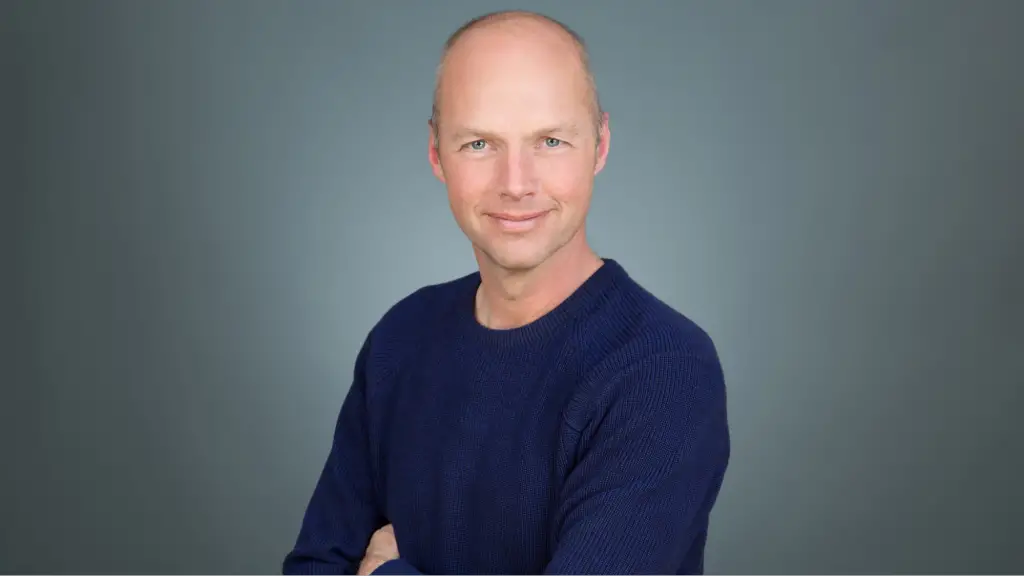 What makes Sebastian Thrun famous?
Sebastian Thrun is a German-American computer scientist who is most famous for his work on robotic mapping. He was born in 1967, and he's had an incredible career since then.
Thrun was a senior data scientist in the development of Stanley, a robotic vehicle designed to compete with human drivers on a race course. In 2004, this vehicle won the DARPA Grand Challenge.
He has also contributed to the development of Google's self-driving car. Sebastian Thrun has helped shape two vital pieces of technology: robotic mapping and self-driving cars.
What is the best Sebastian Thrun quote?
"People mainly fail because they fear failure."
 [Source: IGI Global]
#3. Yann LeCun (1960-present): A Hero of Deep Learning Who Explores The Dark Matter of Intelligence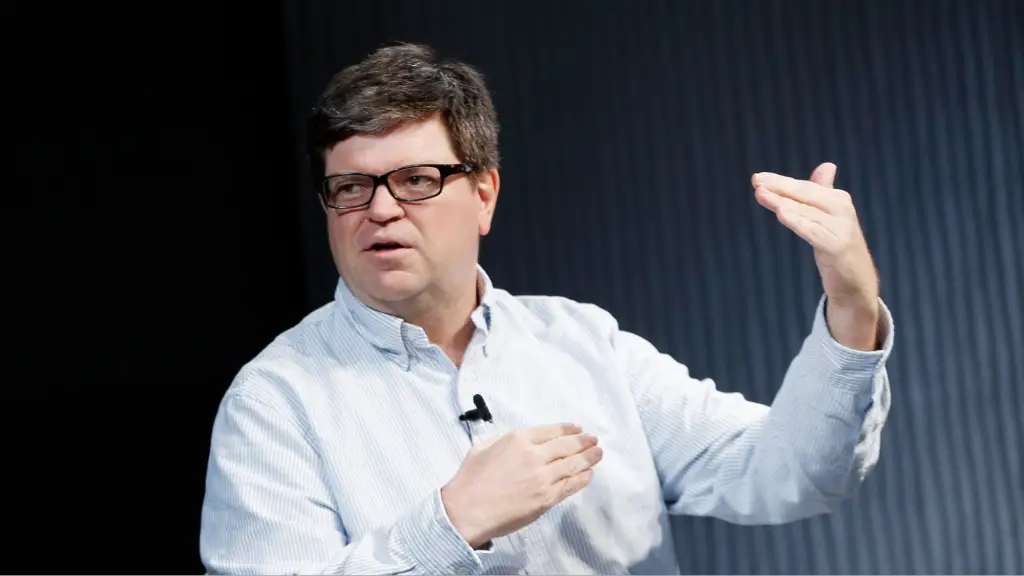 What makes Yann LeCun famous?
Yann LeCun is a computer scientist who was born in France in 1960. He is best known for his work on convolutional nets and his contributions to natural language processing, mobile robotics, machine learning, and computational neuroscience. 
LeCun is credited with several important developments, including the development of optical image recognition, DjVu file formatting technology, and the lush programming language. He has won many awards during his career, including the 2018 Turing Award alongside Geoffrey Hinton and Yoshua Bengio.
What is the best Yann LeCun quote?
"You never regret taking risks, but you will regret not doing the thing that was risky."
[Source: ai.nl]
#2. Dhanurjay Patil (1974-present): US First Chief Data Scientist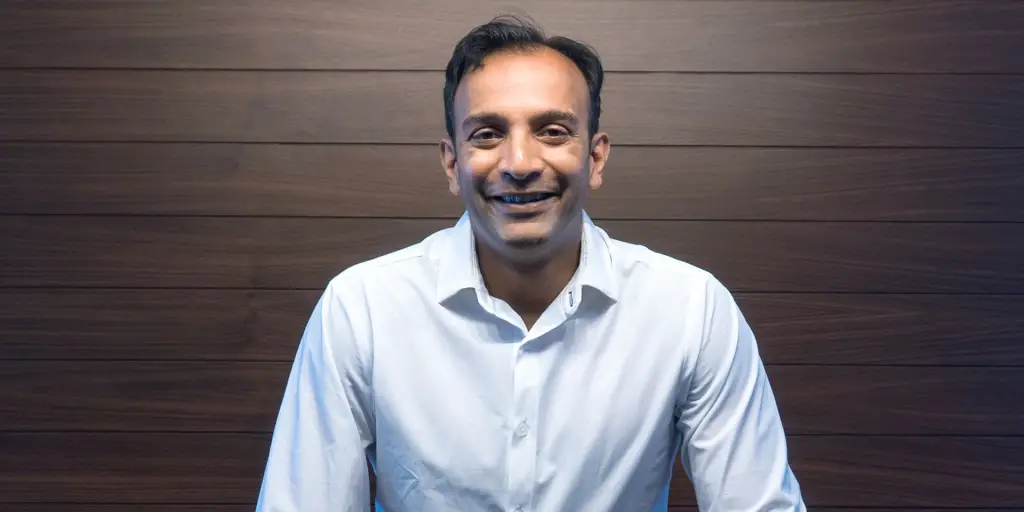 What makes Dhanurjay Patil famous?
If you've ever had to go through the agonizing process of finding your place in the world, you know how hard it is to know where to start. It's not like there are many options, either—you're just kind of stuck.
That was the early life of Dhanurjay Patil, an Indian-American scientist who hated math growing up. Despite this, he later earned his Ph.D. in mathematics before becoming one of the top mathematicians globally.
Patil came up with the term "data scientist," and he's been one of its most well-known practitioners ever since. He has also served in the US government as the principal data scientist—the nation's first person to occupy this position.
[Source: Stanford University]
#1. Yoshua Bengio (1964-present): One of The Brains Behind Artificial Intelligence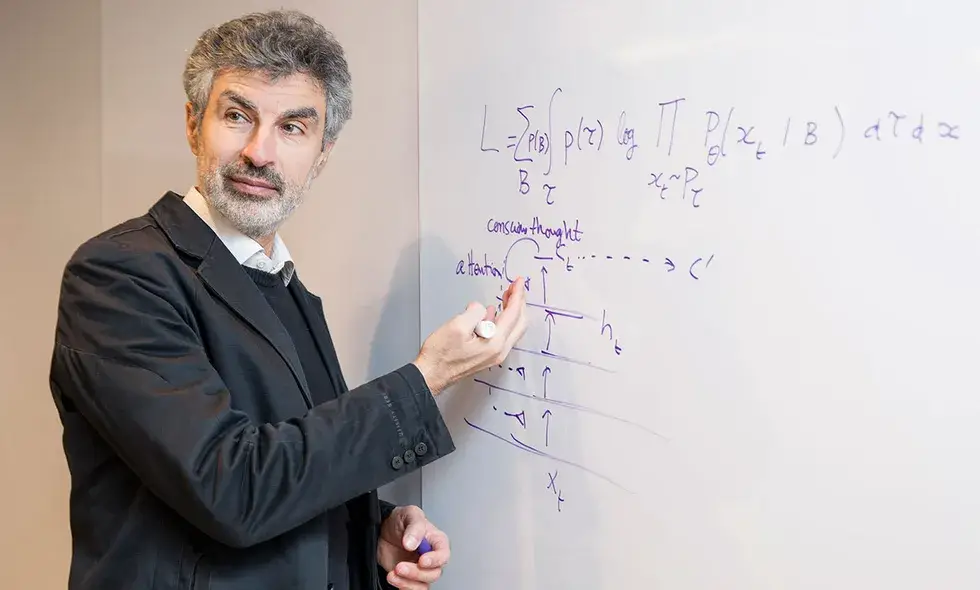 What makes Yoshua Bengio famous?
Yoshua Bengio is a French-born Canadian computer scientist who is best known as the "Godfather of artificial intelligence" for his work in deep learning and artificial neural networks. 
Bengio's research focuses on encoding information into neural networks so that they learn to perform specific tasks, such as recognizing objects and images. This work led him to receive the Turing award alongside Yann LeCunn and Geoffrey Hinton.
Apart from contributing to image recognition software, his work has been essential in advancing natural language processing and speech recognition tools. This software has a wide range of applications in today's world, from language translation services to self-driving cars.
Yoshua Bengio is an influential face in data science. Besides winning the Nobel Prize in Computer Science, his publications also have more recent citations.
What is the best Yoshua Bengio quote?
" We need governments to update our social safety net because the transitions AI will bring on are going to happen very quickly."
[Source: Yoshua bengio.org]
Final Thoughts
Data science can be challenging, and it's certainly not for everyone. You need different skills and a broad set of interests to succeed in this field. If you're looking to make it in data science, the first step is to figure out how you can contribute to the industry.
Once you've figured that out, find a way to turn that knowledge into an actual job. If you think you can make it in data engineering or any other data science field, this is the right way to find your place in the industry.