To celebrate scientists and scientific advancements, we have collected a list of the most famous Mexican scientists that will inspire us for the greater good.
The history of science and technology is full of great and impressive developments. From the time of ancient Greece to the present day, brilliant minds have constantly been coming up with innovative ideas and inventions to make life easier for us.
Names like Einstein or Curie come instantly to our minds when we hear "scientist." But how many famous Hispanic scientists from Mexico do you know?
We compiled a list of these great scientists to give you a brief history of the most famous Mexican scientists. Top publications, such as the National Science Foundation, encyclopedias, and biographies, helped us explore this beautiful country.
Here are the scientists you may want to know in time to celebrate Hispanic Heritage Month.
Famous Mexican Scientists
#24. Ana María Cetto (1946-present): The Pioneering Theoretical Physicist & An Activist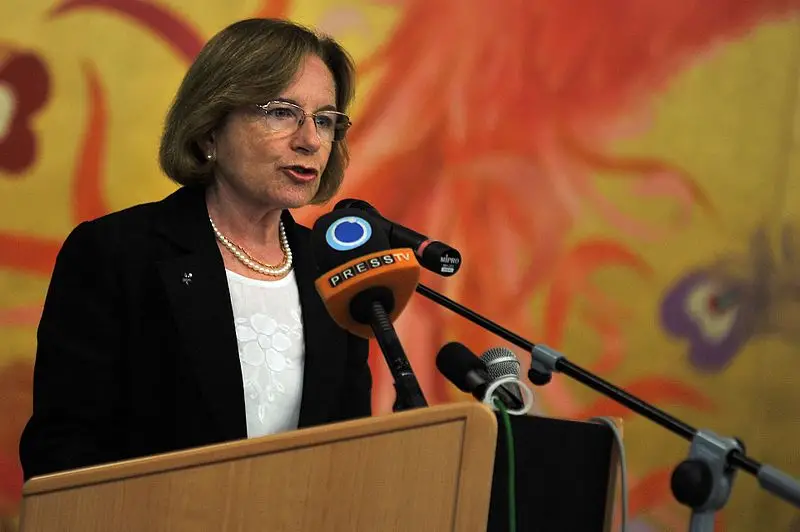 What makes Ana María Cetto famous?
Ana María Cetto is a Mexican theoretical physicist who has made contributions to the fields of biophysics of light, electrodynamics, quantum mechanics, and stochastics. 
Cetto was born in Mexico City in 1946. She studied physics at the National Autonomous University of Mexico and Harvard University. She then went on to teach at the National Autonomous University of Mexico (UNAM).
In addition to her work as a theoretical physicist, she is also known as an activist who champions more women taking up science, particularly physics. 
She has been an active member of several organizations, including the International Council for Sciences, the International Atomic Energy Agency (IAEA), the International Foundation for Sciences, and several other national and international organizations.
[Source: World Future Council]
#23. Alejandra Bravo (1961-present): An Award-Winning Biochemist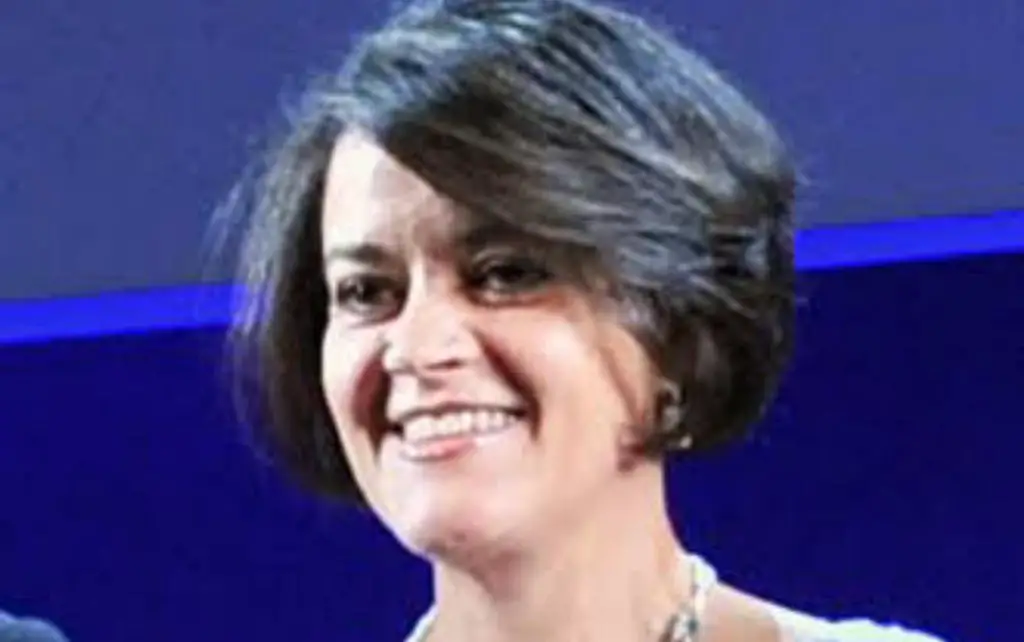 What makes Alejandra Bravo famous?
If you're a fan of science, you've probably heard of Alejandra Bravo. She's a Mexican biochemist who is known for her work with Bacillus thuringiensis, a bacterial toxin that is useful as an insecticide.
Alejandra Bravo was born in 1961 in Mexico. She studied biomedical research at the National Autonomous University of Mexico and graduated with her doctorate in 1989.
Bravo won the L'Oréal-UNESCO Award for Women in Science for her contributions to research.
Today, Alejandra Bravo is a research scientist at the National Autonomous University of Mexico.
[Source: Wikipedia]
#22. Jorge Urrutia Galicia: A Pioneering Mathematician And Computer Scientist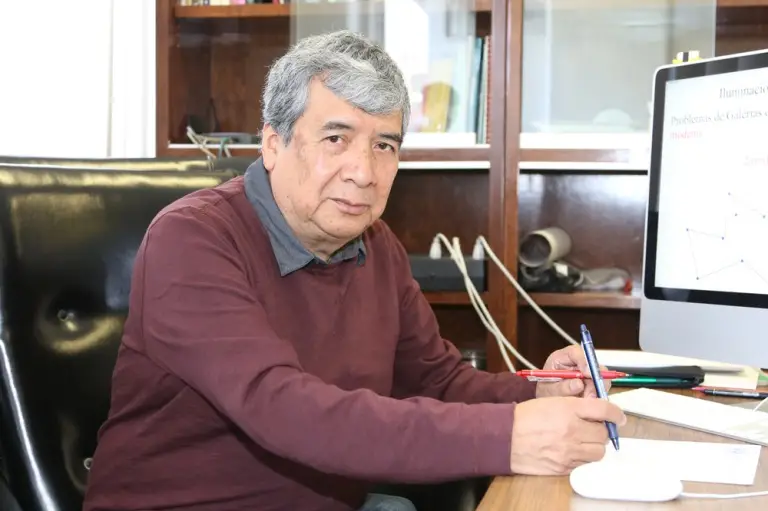 What makes Jorge Urrutia Galicia famous?
Jorge Urrutia Galicia is a Mexican computer scientist and mathematician. He has served at both the University of Waterloo and UNAM (the National Autonomous University of Mexico).
Galicia is best known for his work on geometry. He made contributions to many different areas of mathematics, including discrete geometry, discrete optimization, and computational geometry. His research has also focused on combinatorial optimization, which is related to combinatorial game theory.
[Source: Wikiwand]
---
Similar Articles:
---
#21. Rafael Navarro-Gonzalez (1959-2021): The Astrobiologist Who Shaped Our Understanding of The Planet Mars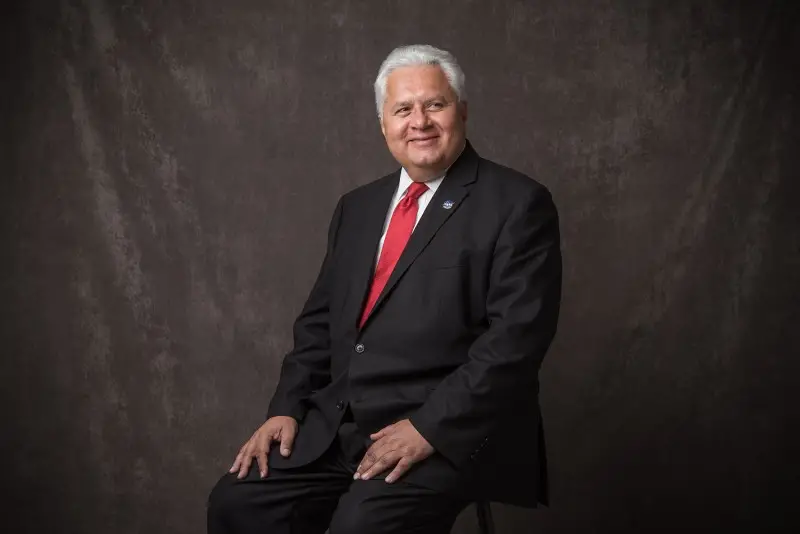 What makes Rafael Navarro-Gonzalez famous?
Rafael Navarro-Gonzalez was a scientist who worked at NASA. He had a huge impact on how we understand life on Earth and in outer space.
Navarro-Gonzalez was born in Mexico City on April 25, 1959. He had a doctorate degree in chemistry from the University of Maryland. 
Navarro-Gonzalez is known for his work with other researchers to study the planet Mars. He contributed to the identification of compounds on Mars.
Gonzalez also explained the importance of volcanic lighting to life on Earth.
He died in 2021 due to Covid-19-related complications caused by COVID-19, which is a viral infection that can cause severe respiratory illness.
Rafael Navarro-Gonzalez was the first recipient of the Molina fellowship award. This prize recognizes outstanding scientific achievement. In honor of his service, NASA named a mountain on Mars after him.
[Source: International Astronomical Union]
#20. Tessy María Lopez Goerne(1961-present): A Pioneering Material Scientist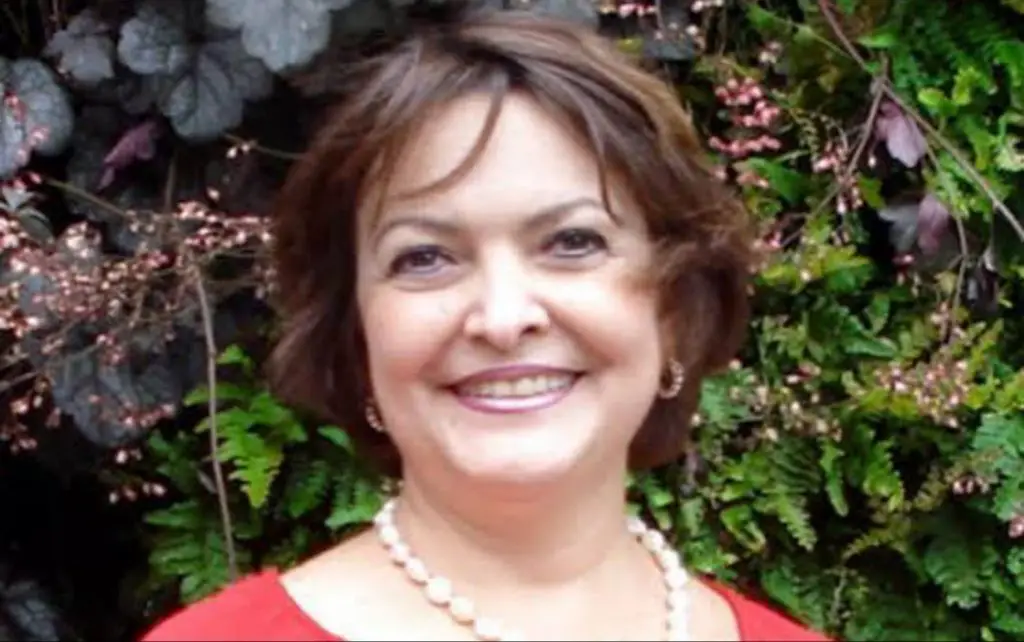 What makes Tessy María Lopez Goerne famous?
Tessy María Lopez Goerne is a Mexican chemist. She is known for pioneering catalytic nanomedicine, which uses nano-sized particles to treat diseases.
Goerne was born in Guanajuato, Mexico in 1961. She earned her doctorate degree in material science from the National Metropolitan University of Mexico. 
Her research focuses on nanotechnology, particularly on its applications in medicine. She has published several papers related to this subject over the years.
Tessy María Lopez Goerne has won several awards for her work, including the 1993 National Award from Mexico's Academy of Sciences. She was also the recipient of the 1993 Manuel Noriega Morales Award.
 [Source: Tulane University]
#19. Ana María Lopez: The Biochemistry Researcher Whose Work On Human Vision Saved Many People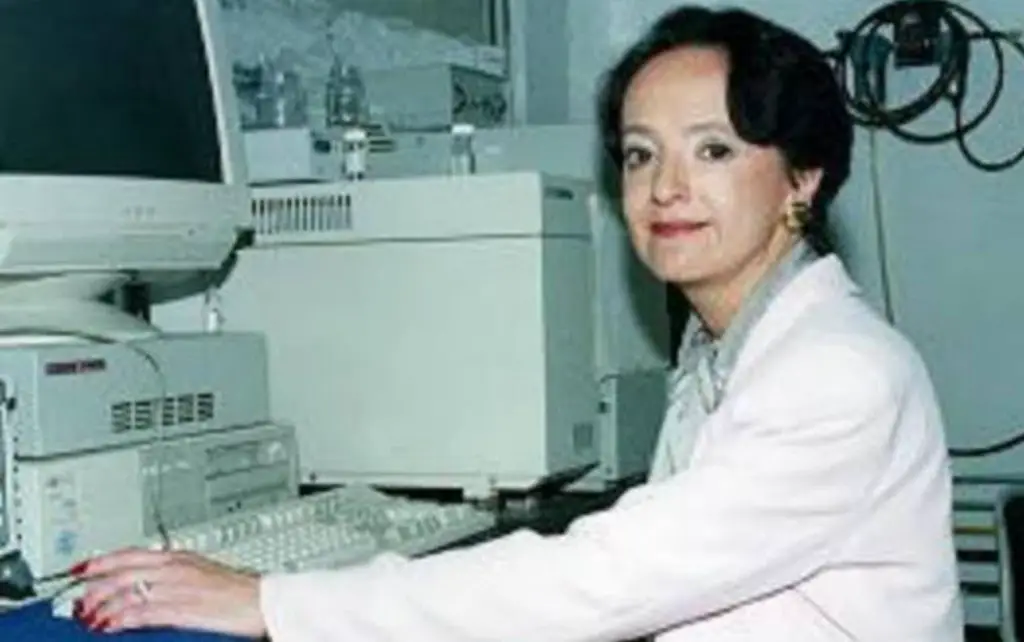 What makes Ana María Lopez famous?
Ana María Lopez Colomé is a Mexican biochemist who has worked as a professor at the National Autonomous University of Mexico. She holds a doctorate in biochemistry and has contributed to the development of preventive measures for a genetic disorder that is known to cause vision impairment.
Lopez is best known for her research on the human retina, which led her to discover that retinal cells undergo mitosis regularly throughout their lifetime (called cellular turnover). This discovery helped establish how retinal cells reproduce and how they regenerate after injury or disease. 
Her work also focused on cell death, which was initially believed to be permanent but later shown to be reversible.
Ana María Lopez was the recipient of the L'Oréal-UNESCO Award for Women in Science in 2002. 
[Source: Chem Europe]
---
Similar Articles:
---
#18. Susana López Charretón (1957-present): The Woman Whose Research on Virology Saved Thousands of Lives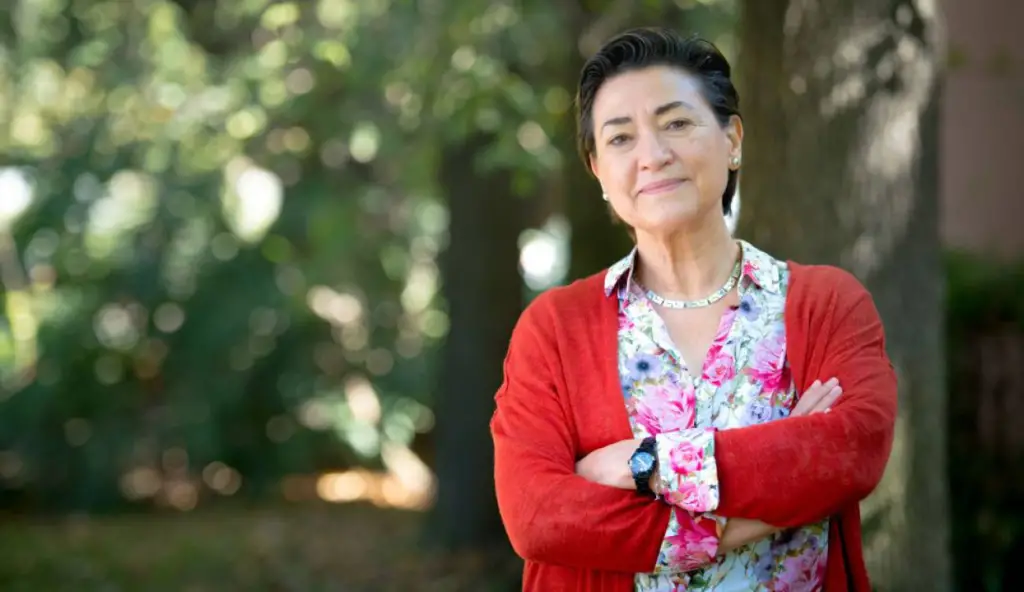 What makes Susana López Charretón famous?
Likely, you haven't heard of virologist Susana López Charretón. But through her medical research, she has made significant contributions to the field of virology. 
She studied at the National Autonomous University of Mexico. Her research on the rotavirus infection brought it to the forefront of public consciousness. Charretón identified its dangers, a discovery that led to the creation of vaccines for children.
[Source: BU School of Medicine]
#17. Helia Bravo Hollis (1901-2001): Pioneering Botanist Who Classified Various Species of Mexico's Cacti
What makes Helia Bravo Hollis famous?
What would it be if we had to pick a name to describe Helia Bravo Hollis? We could go with "the mother of cacti" or "the Queen of the Desert." We could call her "the woman who gave birth to a cactus."
Helia Bravo Hollis was a Mexican botanist known for her groundbreaking research into Mexico's arid plants. She was born in Mexico City and studied at the National Autonomous University of Mexico. After graduating, she began researching arid plants, including cacti.
[Source: Biodiversity Heritage Library]
#16. Alejandro Peschard Fernández: The Man Who Helped Us Understand The Roots of America's Indigenous Communities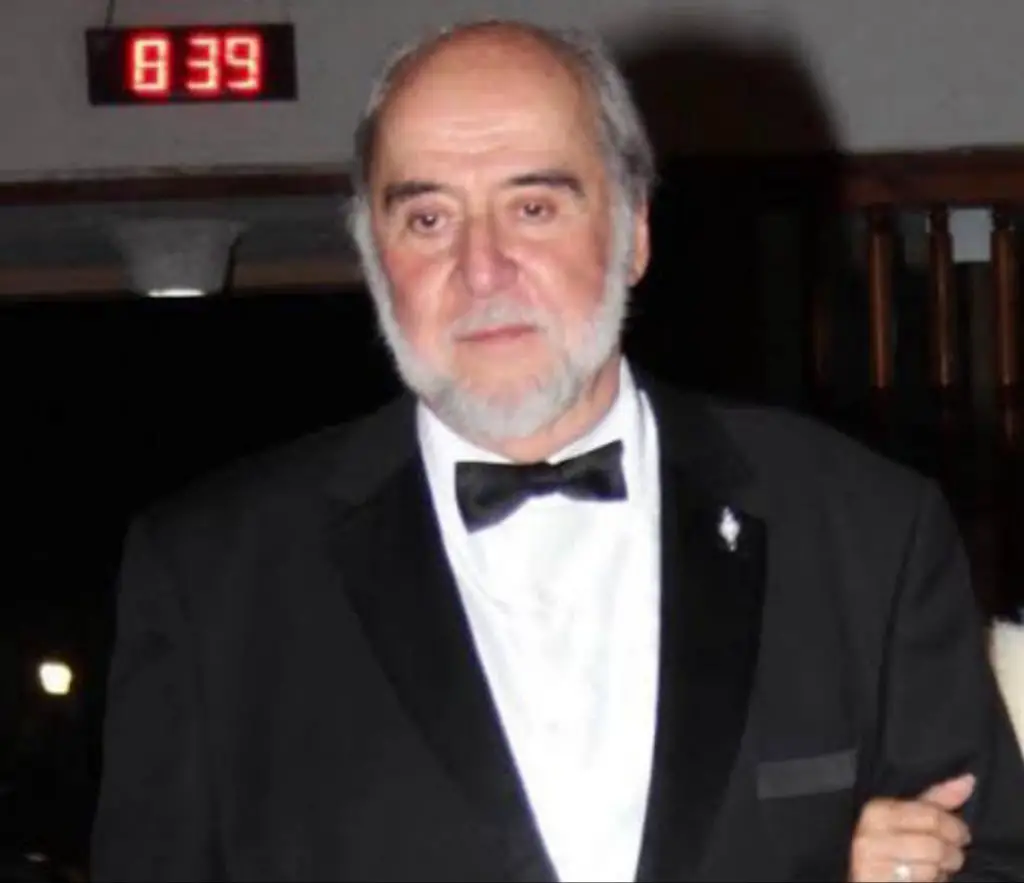 What makes Alejandro Peschard Fernández famous?
If you have ever researched the history of the Mexican people, you've probably heard the name Alejandro Peschard Fernández.
He was born in Durango, which houses the Ganot-Peschard Museum of Archeology.
Alejandro Peschard Fernández was a Mexican archeologist who contributed much to our understanding of America's indigenous people. His work involved studying the history of indigenous people in Mexico. 
Fernández authored several monographs detailing the history of these ancient communities. This collection is available at the Ganot-Peschard Museum.
[Source: Wikipedia]
---
Similar Articles:
---
#15. Valeria Souza (1958-present): Mexico's Expert in Evolutionary Biology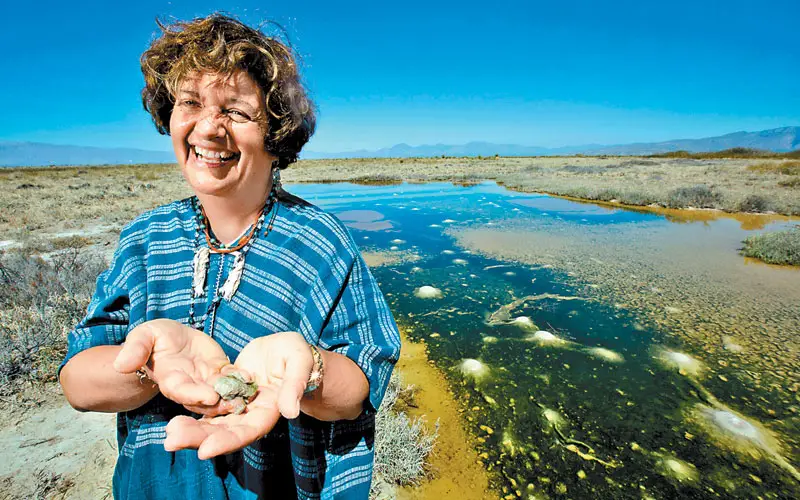 What makes Valeria Souza famous?
The story of this Hispanic woman, Valeria Souza, is a classic tale of science, ambition, and the triumph of the human spirit.
Valeria Souza has developed a unique way of exploring the relationship between evolution, ecology, and culture—all through the lens of microbes.
Her work has been published in some of the most prestigious journals in her field. She also won many awards for her work, including the American Academy of Arts and Sciences.
But what exactly is she known for? Well, she's considered one of the most innovative scientists in her field today. Souza uses both microcosm studies and population genetic approaches to study patterns of diversity within species and gene flow between different species.
[Source: Amacad]
#14. Rene Drucker Colín (1937-2017): A Pioneering Sleep Scientist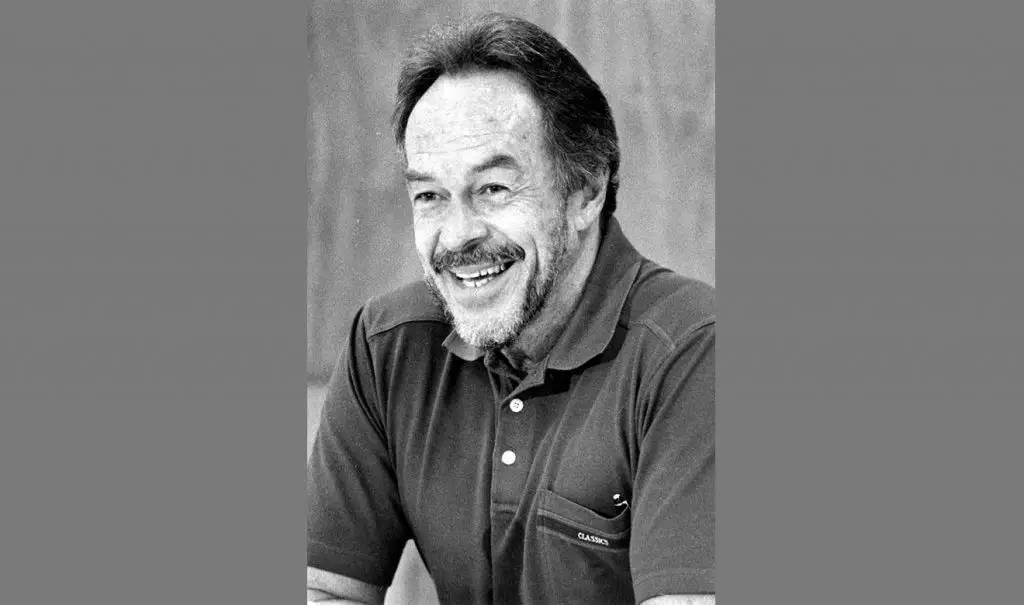 What makes Rene Drucker Colín famous?
Rene Drucker Colín is one of the most important figures in neuroscience. His work has helped us better understand how sleep works.
Colín was a Mexican scientist who contributed to many areas of science. His areas of interest included neurochemistry, neurophysiology, and sleep research. He was born in Mexico City in 1937. After his studies, he became the director of the National Autonomous University of Mexico's Department of Neuroscience.
[Source: Springer Link]
#13. Germán Martinez Hidalgo (1929-2009): The Man Whose Articles Popularized Science in Mexico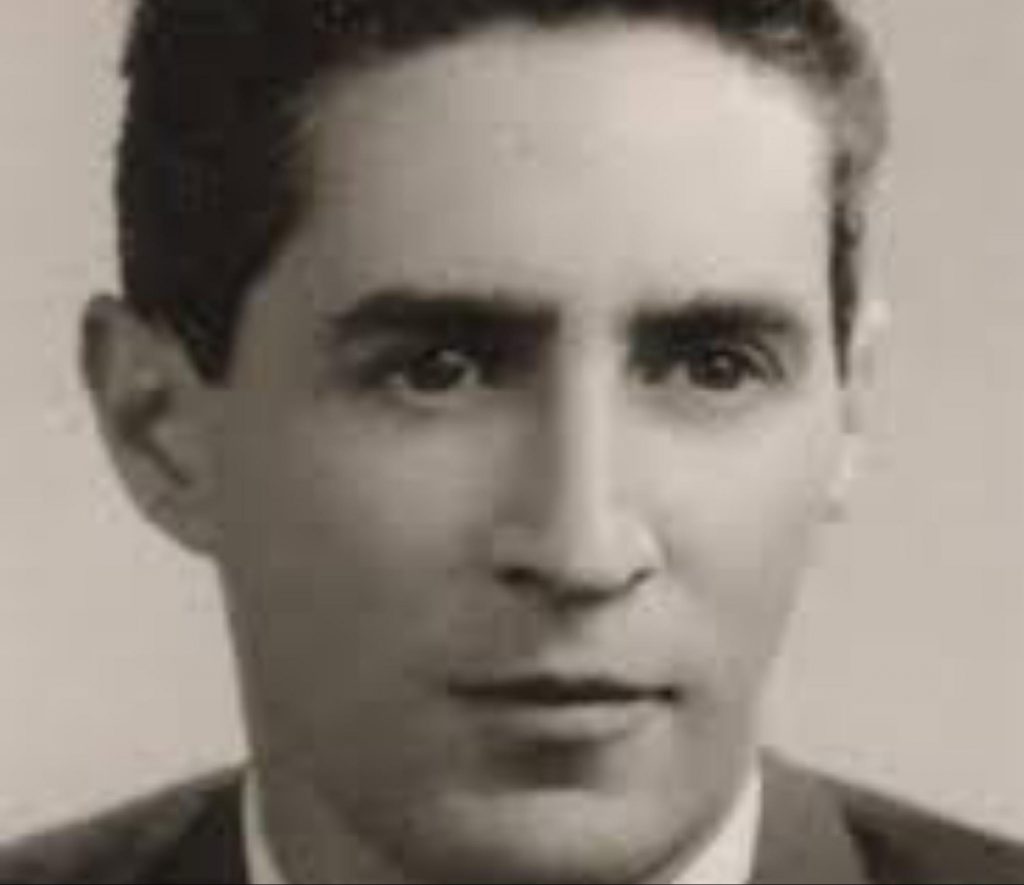 What makes Germán Martinez Hidalgo famous?
Germán Martinez Hidalgo, born in Pueblo, Mexico, was a Mexican scientist and professor. He is known as a prolific writer.
Hidalgo wrote over 1,000 science articles that appeared in El Sol de Puebla, a Mexican newspaper. His articles covered everything from the properties of water to the history of Mexican astronomy. He also popularized science through his work, encouraging people to learn about discoveries and share them with others.
[Source: Prezi]
---
Similar Articles:
---
#12. Jose Luis Lezama (1952-present): The Author of Several Books on Environmental Science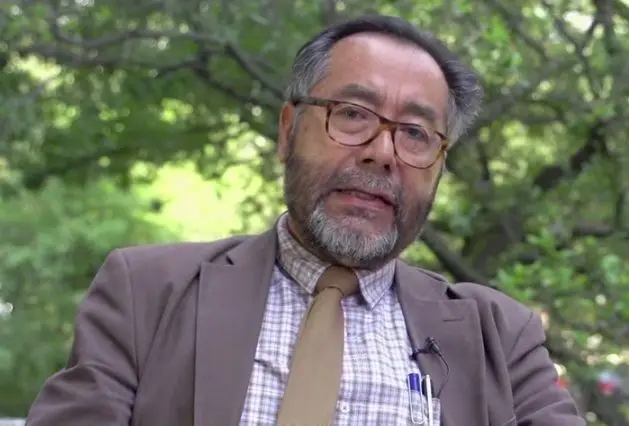 What makes Jose Luis Lezama famous?
Jose Luis Lezama is a Mexican researcher who has made quite a name for himself in the field of environmental policy.
He graduated with a Ph.D. from the University College London. After receiving his degree, he worked as a professor at various universities and colleges around Mexico.
In addition to his academic career, Lezama has written several books on demography, urbanism, and environmental sciences. Some of his most notable works include Population, City and Environmental in Contemporary Mexico, and The Environment Today.
What is the best Jose Luis Lezama quote?
"The violet sea longs for the birth of gods, for to be born here is an unspeakable feast, a drumroll of commanding retinues and tritons."
[Source: Wikipedia]
#11. Ynes Mexia (1870-1938): Botanist Who Collected Over 150,000 Plant Species For Study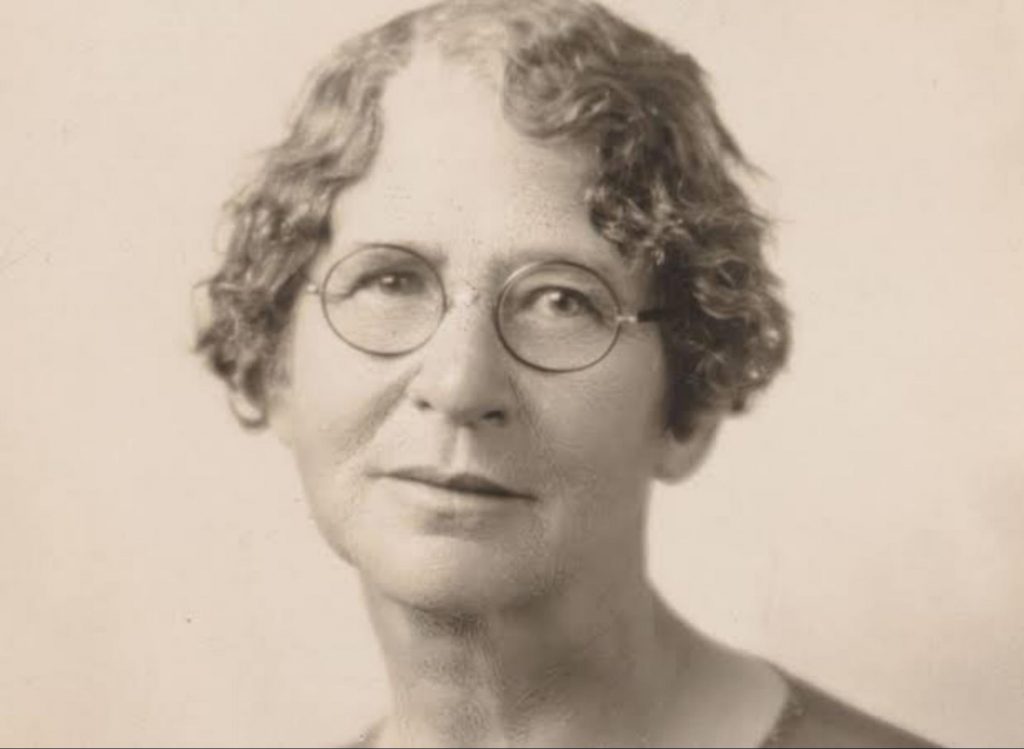 What makes Ynes Mexia famous?
Ynes Mexia was a leading Mexican-American botanist with an extensive collection of plants from South America and Mexico. She was born in Washington, D.C., to a Mexican diplomat father (Enrique Mexia) and Sarah W. Mexia.
Her career, which spans 16 years, saw her amass more than 150,000 plant species for botanical study. She endured dangerous terrain, earthquakes, and many challenges in collecting plant specimens for research.
Mexia was the first Hispanic woman scientist to collect the species of plants in the present-day Denali National Park.
Several plant species were named in her honor, including Mimosa mexiae.
What is the best Ynes Mexia quote?
"I don't think there is any place in the world where a woman can't venture."
[Sources: National Park Service, PBS]
#10. Alfonso Caso (1896-1970): The Archeologist Who Discovered Tomb Seven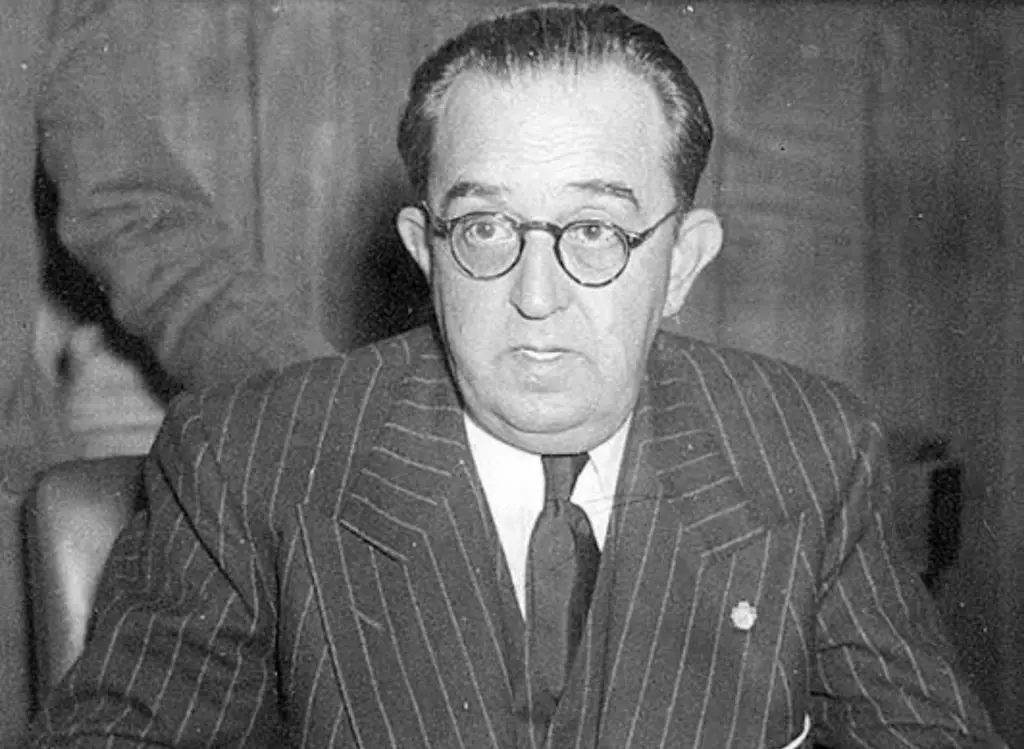 What makes Alfonso Caso famous?
Alfonso Caso y Andrade was a Mexican archaeologist. He was born in Mexico City, where he spent his entire life. He proposed a systematic study of Mexican Civilisation to understand it.
Caso's most famous archaeological discovery is the "Tomb Seven" in Monte Albán. After discovering the Olmecs, he argued that they were the Mesoamerican mother culture.
His widely-read books on the native Mesoamerican cultures of Aztec, Zapotec, Mixtec, and Olmec represent his years of hard archeological work.
[Sources: Encyclopedia Britannica, Encyclopedia.com]
#9. Alfredo Quiñones-Hinojosa (1968-present): A Scientist Who Is At The Forefront of Finding A Cure For Cancer of The Brain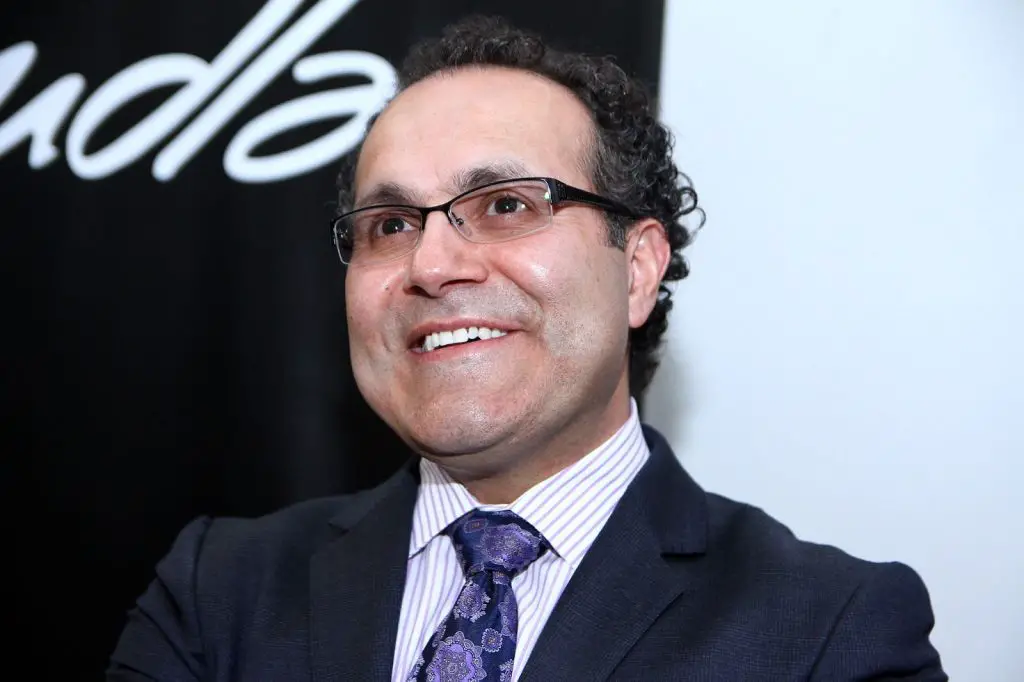 What makes Alfredo Quinones-Hinojosa famous?
Alfredo Quinones-Hinojosa is a researcher, neurosurgeon, and author. He was born in Mexico and grew up there before moving to Berkeley for college. Quiñones-Hinojosa works at Mayo Clinic as the chair of the Neurosurgery department.
His research on cell disparities, cell migration, and brain tumors, as well as his book "Schmidek and Sweet's Operative Neurosurgical Techniques (6th edition)," has received global attention.
Alfredo Quiñones-Hinojosa is also best known for being one of the researchers at the forefront of finding a cure for brain cancer.
What is the best Alfredo Quinones-Hinojosa quote?
"I'm not a genius. I just worked really, really hard, and I want our generation, our children, and our future generations to realize that they can fulfill the same dreams."
[Sources: Mayo Clinic, Alfredo Quiñones-Hinojosa]
#8. Mario Molina (1943-2020): Discovered The Effects of CFCs on The Ozone Layer
What makes Mario Molina famous?
Mario Molina was a Mexican chemist and professor of chemistry at the Massachusetts Institute of Technology. He was born in Mexico City, where he went for basic studies.
With Sherwood Rowland, Maria Molina discovered the effects of Chlorofluorocarbon gases on the ozone layer.
This Mexican scientist has been awarded numerous prizes for his work over the years, including the Nobel Prize in Chemistry (with F. Sherwood Rowland and Paul Crutzen).
What is the best Mario Molina quote?
"Finding out for myself, for the first time, how something works is really an enormous driving force."
[Source: Nature]
#7. Albert Baez (1912-2007): A Pioneer in Microscopy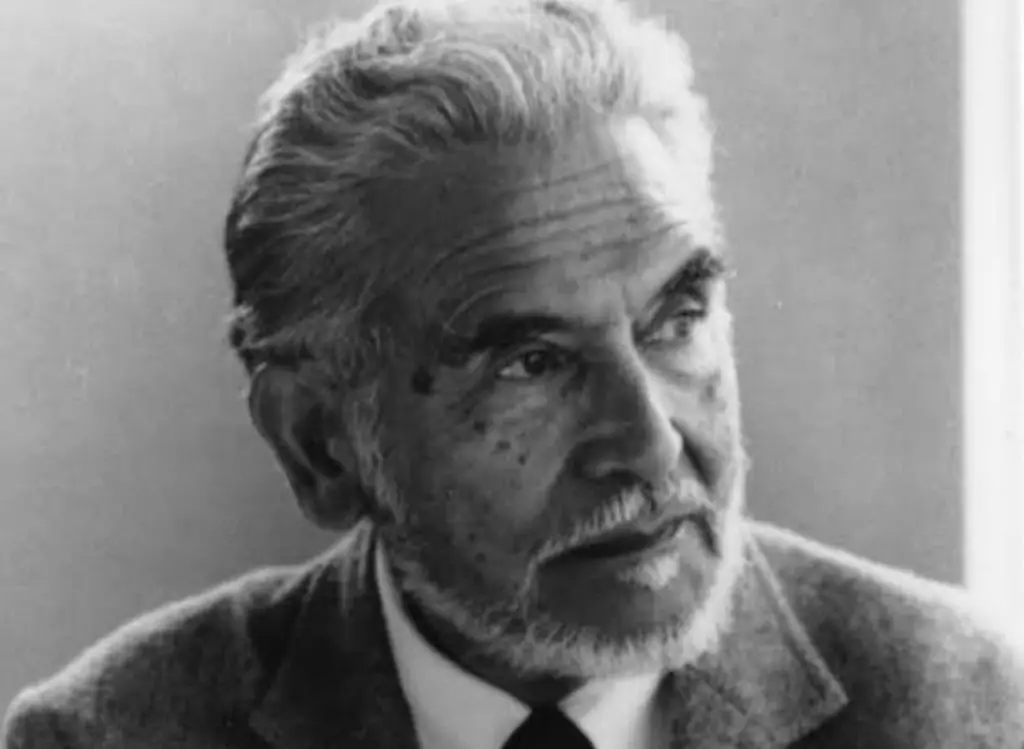 Who is Albert Baez?
Albert Baez was a Mexican-American physicist who made significant contributions to the fields of physics and mathematics. 
He is widely recognized for his contributions to developing the X-ray telescope and microscopes.
Albert Baez received the Dennis Gabor Award in 1991 for his accomplishments in the field of science.
What is the best Albert Maez quote?
"Science is one of the things needed in these countries if you're going to have a base for a future economy. Otherwise, they'll always be the servants of the United States."
[Sources: My Hero, Los Angeles Times]
#6. Sanjay Rajaram (1943-2021): The Man Who Developed Improved Wheat Varieties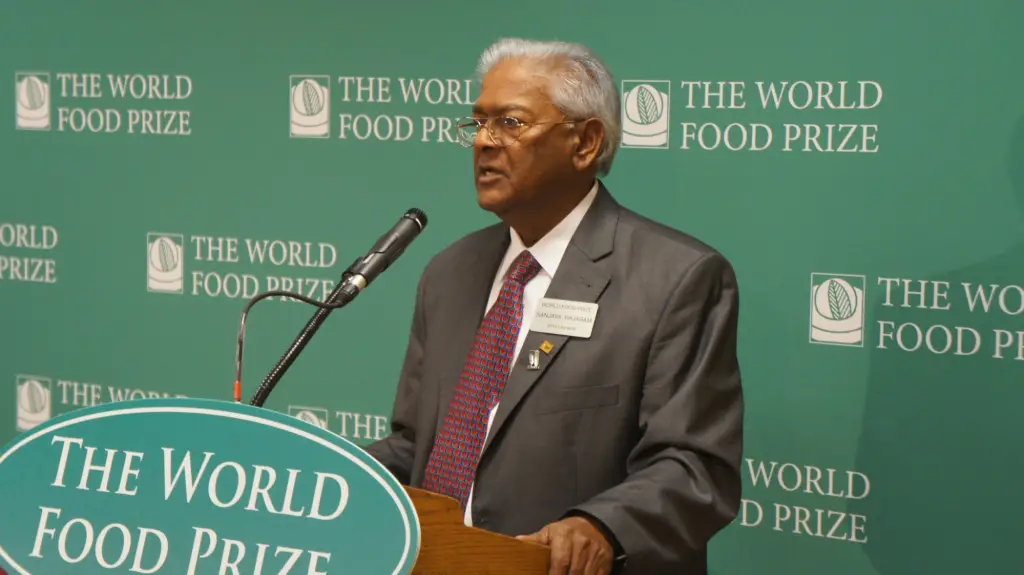 What makes Sanjay Rajaram famous?
Sanjay Rajaram was a scientist who helped revolutionize the world's wheat supply. He was born in Uttar Pradesh, India, where he began his studies.
Rajaram became known for developing 480 varieties of wheat, including improved strains with drought resistance and increased yields. His work increased global wheat production by over 200 million tons. 
In addition to the World Food Prize, Rajaram also received India's highest civilian award, the Padma Shri—a recognition for his work on improving agricultural production.
[Source: International Maize and Wheat Improvement Center]
#5. Guillermo González Camarena (1917-1965): The Inventor of Color Television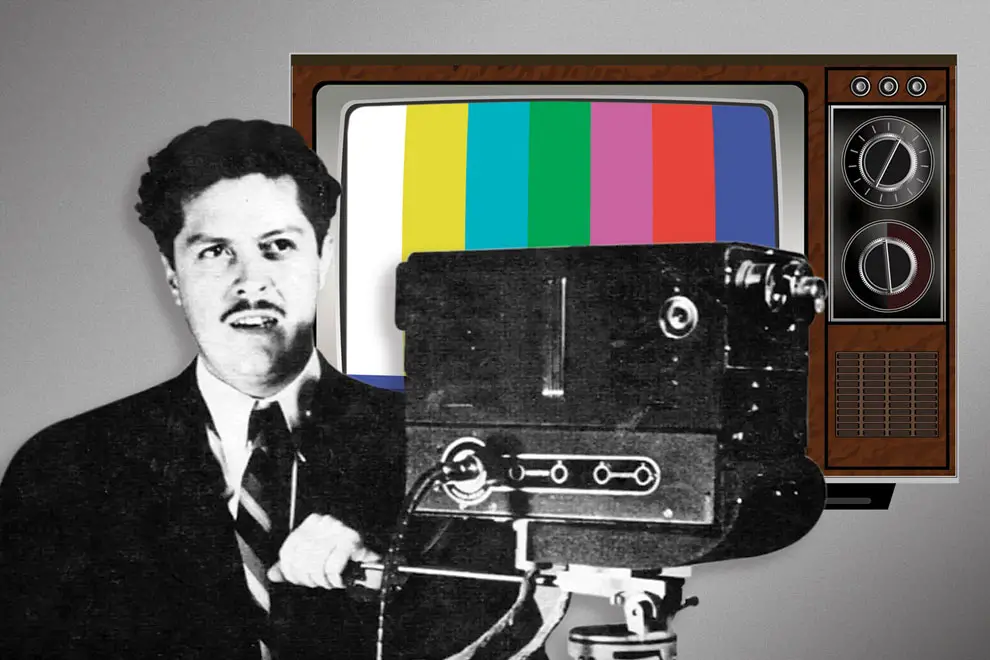 What makes Guillermo González Camarena famous?
In the early days, before world war II, television was just black and white. That's all you could get in your living room, and people were quite happy. 
But one man had a vision of what the future could be like. Guillermo González Camarena, born in Arandas, Mexico. He studied at the National Polytechnic Institute before becoming an expert in color television technology.
His most famous invention is the color television. This made it possible for viewers to see colored images moving across their screens.
[Source: Mexican Daily Post]
#4. Jose Hernández-Rebollar (1969-present): The Person Who Invented The Electronic Sign Language Translator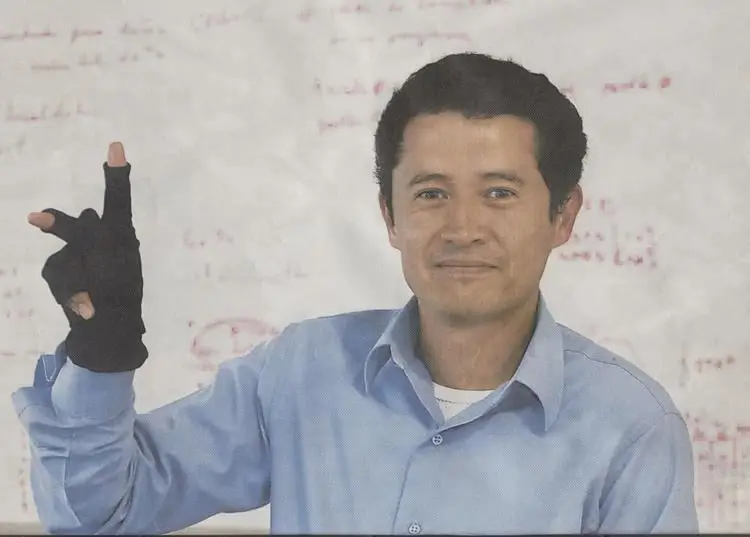 What makes Jose Hernández-Rebollar famous?
Jose Hernández-Rebollar is a Mexican scientist who was born in Puebla, Mexico. He is known for his work in the field of electronics.
Hernández-Rebollar developed electric gloves to translate American Sign Language to written and spoken words. The device uses motion sensors to detect body language. The hearing impaired can use it as an aid when speaking with someone who does not have any other way of communicating with them.
[Source: People Pill
#3. Emilio Sacristan (1965-present): The Man Whose Inventions Save Million Lives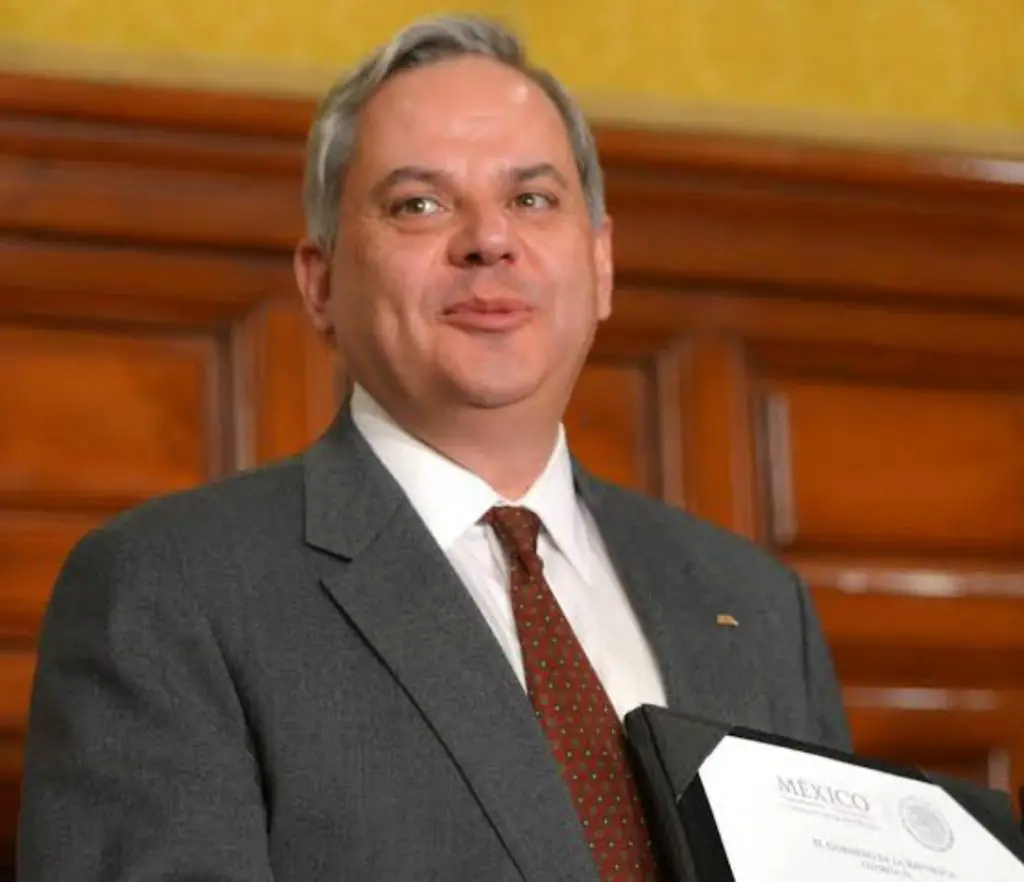 What makes Emilio Sacristan famous?
Emilio Sacristan Rock was born in Pueblo, Mexico. Before becoming an expert medical researcher, he studied biomedical engineering at Worcester Polytechnic Institute.
Sacristan is known for inventing many medical devices, including an artificial heart, aspiration condenser, and a magnetic stimulator that is useful in stroke therapy.
 [Source: Justia Patents]
#2. Evangelina Villegas (1924-2017): The First Woman To Win The World Food Prize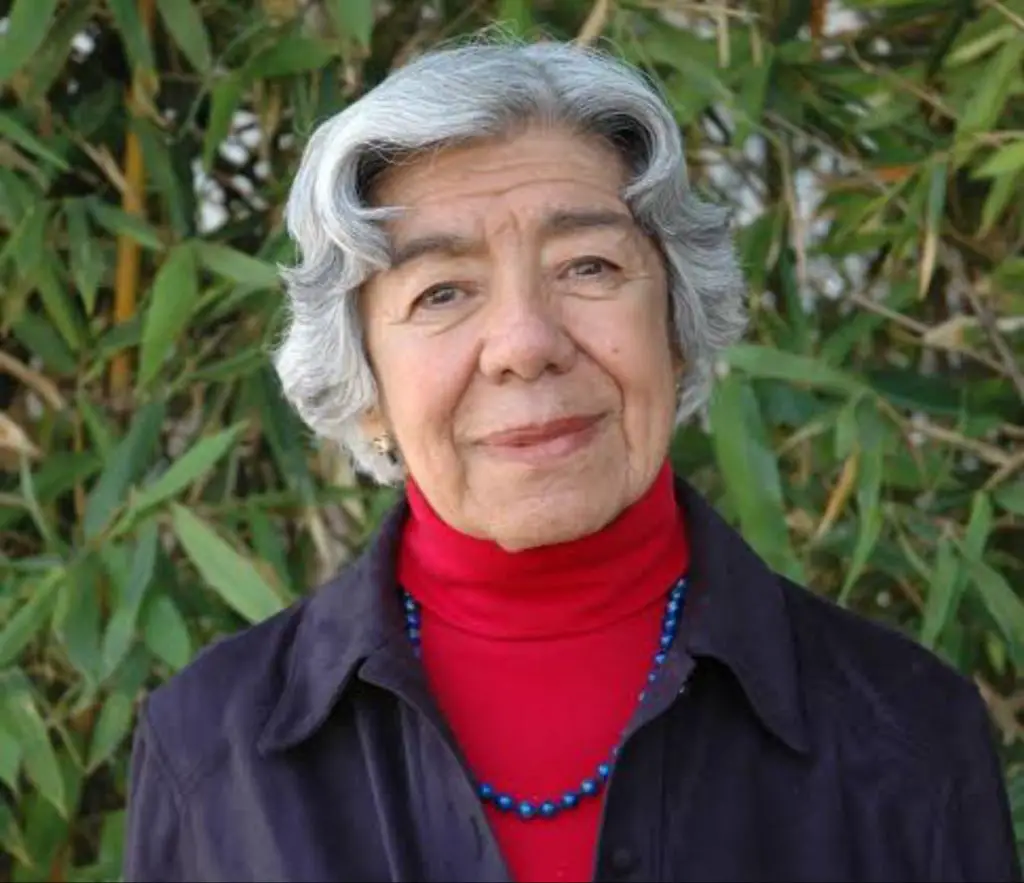 What makes Evangelina Villegas famous?
Evangelina Villegas was a Mexican cereal biochemist who helped develop several varieties of corn that are now used to produce high-quality protein maize.
Her work focused on improving crop plants' ability to produce improved proteins, which could be used for animal feed or human nutrition. 
Villegas' major contribution was when she helped develop a new type of maize that contained higher protein levels than its predecessor. This development increased food security across Latin America. She became the first woman winner of the World Food Prize in 2000 for her work with maize.
[Source: World Food Prize]
#1. Luis Miramontes (1925-2004): The Father of Oral Contraception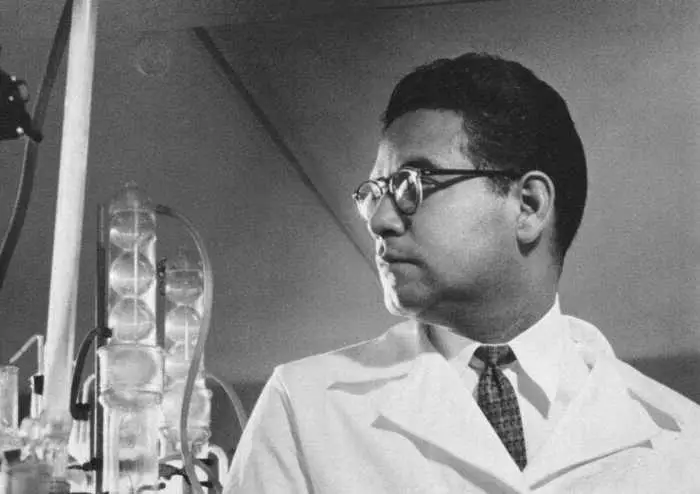 What makes Luis Miramontes famous?
Luis E. Miramontes is best known for developing the oral contraceptive progestin norethisterone. The compound provided women with an effective method of birth control.
Miramontes was born in Tepic, Mexico, in 1925. He studied at the National Autonomous University of Mexico and then went on to become an important figure in reproductive health.
What is the best Luis Miramontes quote?
"I didn't invent the pill but I made it possible."
[Source: Science News]
Final Thoughts
Mexicans are not only famous for their burritos, tequila, and mariachi music. They have many famous scientists. We decided to focus on some of the most famous Mexican scientists and tell their stories. These Hispanic scientists rose to top positions. Some even became members of the American Public Health Association.
Every day we learn more about the world. Getting to know more makes everyone a winner, especially the people in this article, who qualify as winners of their time. We hope that our readers enjoyed this article and learned something new.