To celebrate scientists and scientific advancements, we have collected a list of the most famous marine scientists that will inspire us for the greater good.
Want to know who are the unsung heroes in the marine science world? 
We uncovered a group of scientists who received little credit for the incredible contributions they've made to society. 
Learn about historical figures like Rachel Carson and many more famous marine scientists you may only know by name.
This list is a product of intense research —we scoured several publications and watched many videos for these scientists.
Here are some of the most renowned marine biologists.
Famous Marine Scientists
#17. Charles Wyville Thompson (1830-1882): The Man Who Received Knighthood For His Contributions To Marine Biology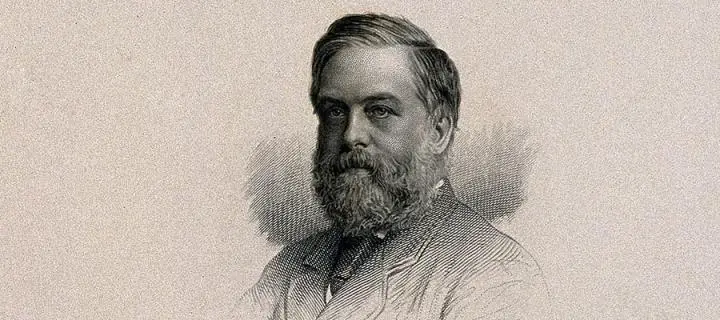 What makes Charles Wyville Thompson famous?
Charles Wyville Thompson was a Scottish marine biologist born in West Lothian, Scotland, on March 5, 1830. His contributions to science revolutionized oceanography, and he received a knighthood for his work.
Thompson's early career as a medical doctor shifted to the study of natural sciences when he joined the Challenger expedition. He was one of the chief scientists who explored life organisms beneath.
The Challenger expedition lasted from 1872 to 1876, and its findings revolutionized our understanding of marine life. The findings were so important that they led to Thompson receiving a knighthood for his work.
[Source: Encyclopedia Britannica]
#16. George Brown Goode (1851-1896): The Man Who Shaped Our Understanding of Fish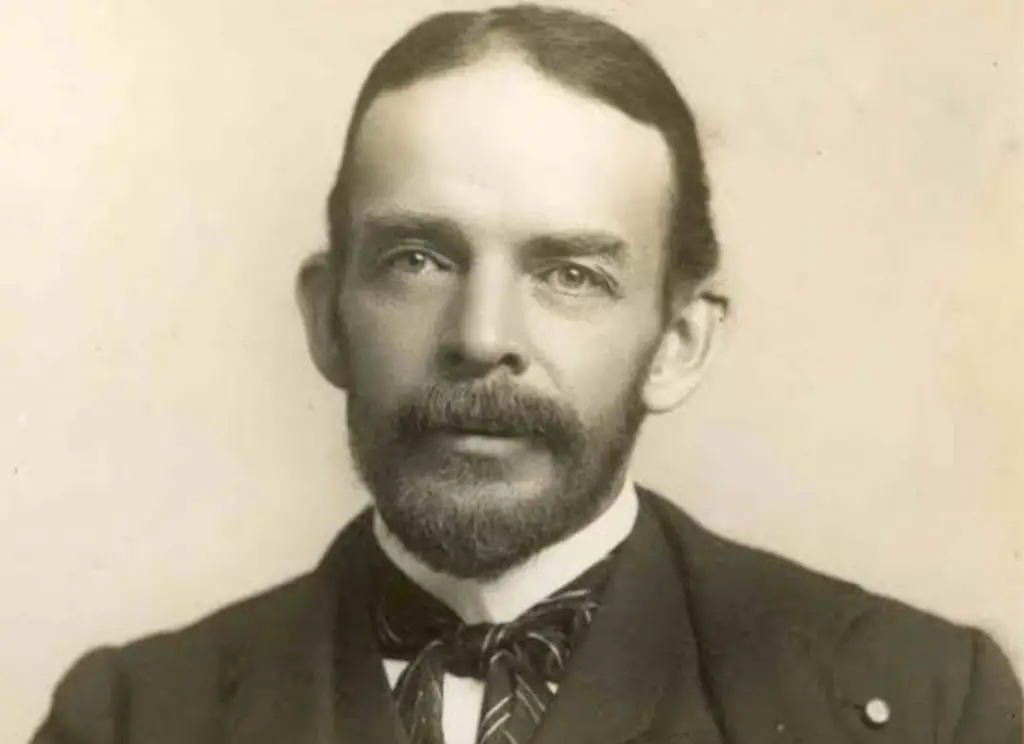 What makes George Brown Goode famous?
George Brown Goode was a man of many talents who could have been a great researcher, writer, and artist. But he chose to settle in the world of fish and become an ichthyologist.
Born on February 13, 1851, in Indiana, USA, Goode studied at both Wesleyan University and Harvard University before becoming an ichthyologist and museum administrator.
He is best known for his contributions to the study of fish and as a museum administrator. After his death in September 1896 at age 45, he left behind a legacy that continues to live on today in our education system and museums worldwide.
[Source: Encyclopedia Britannica]
#15. Ruth Turner (1914-2000): The U.S. Pioneer in Marine Biology and Malacology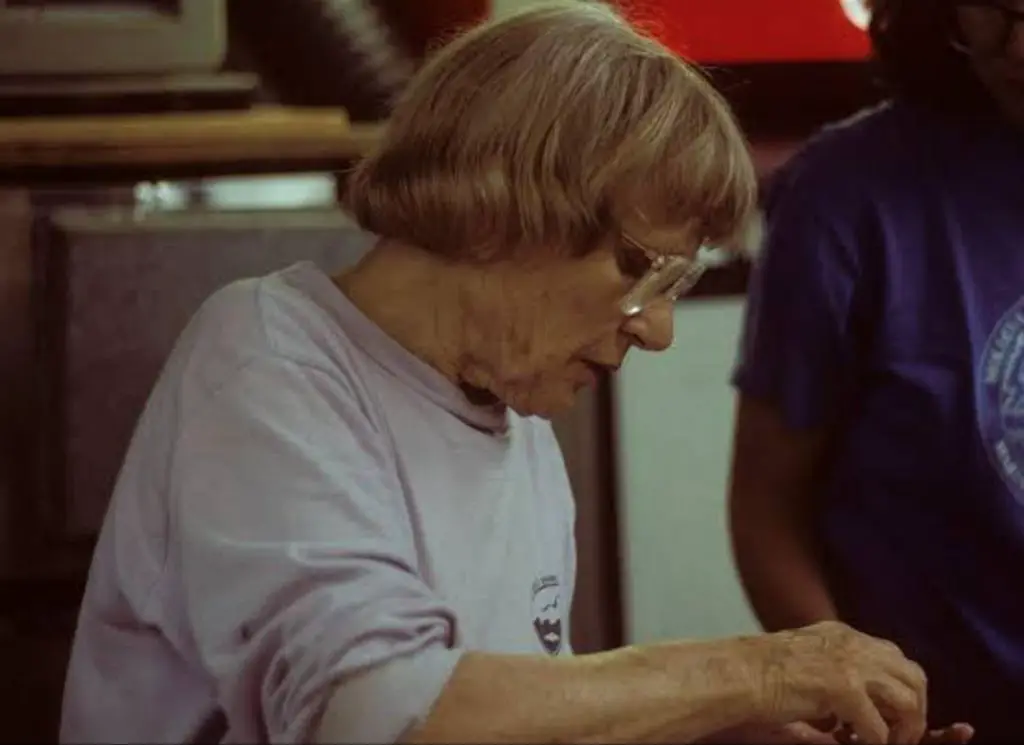 What makes Ruth D. Turner famous?
In the realm of marine science, few names speak louder than Ruth Dixon Turner.
She was a Harvard-educated marine scientist best known as a leading expert in shipworms. This is a group of mollusks that destroy marine vessels.
But her contributions to the field of marine biology go beyond shipworm identification. She published over 200 scientific papers, making her one of history's most prominent female marine scientists. 
Ruth D. Turner's work has contributed to our understanding of 70 species of mollusks alongside William J. Clench, American malacology professor and co-author on many of Turner's papers.
[Source: Wikipedia]
#14. Alister Hardy (1896-1985): One of The Foremost Experts in Marine Environment in Europe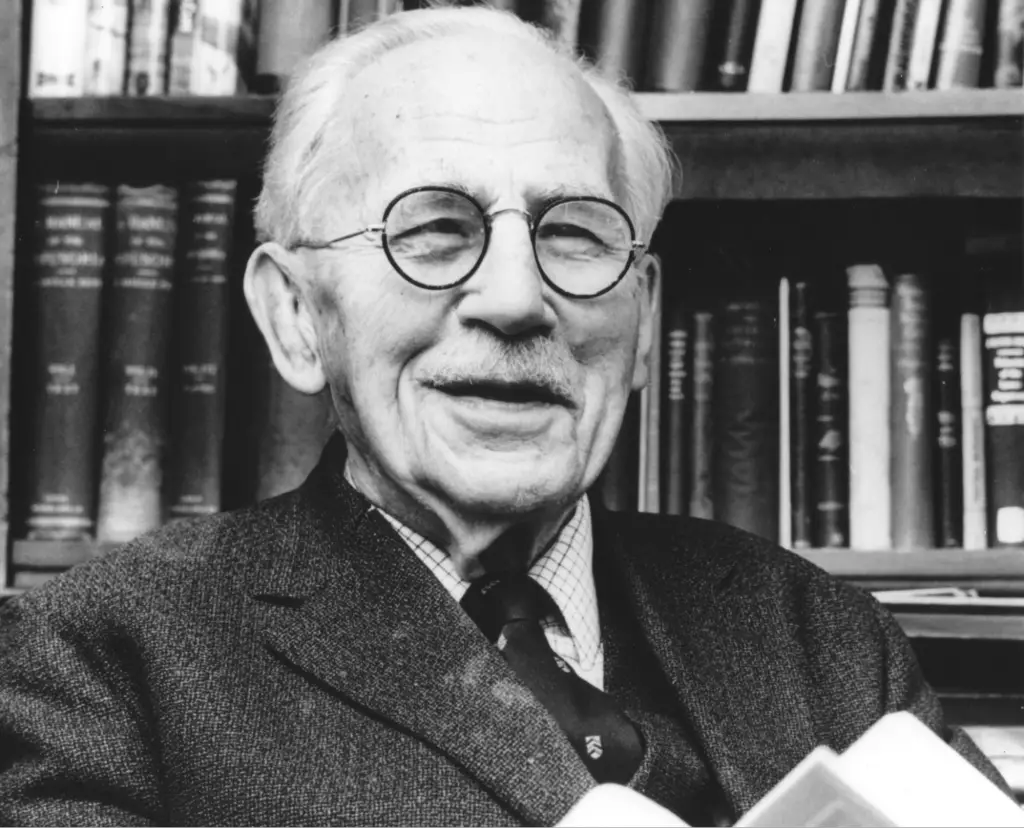 What makes Alister Hardy famous?
Alister Hardy was a marine biologist, born on February 10th, 1896, in England. He is best known for his knowledge of marine ecosystems and his colorfully illustrated books, which made the study of marine organisms easy.
Hardy explored the Antarctic aboard the RRS Discovery, where he developed the continuous Plankton Recorder. This device helped scientists in the collection of planktons for research.
He received the Templeton Prize for his contributions to marine science.
[Source: Famous Scientists]
#13. Leanne Armand (1968-2022): Gaining Insights from Historical Climate Changes via Diatom Biology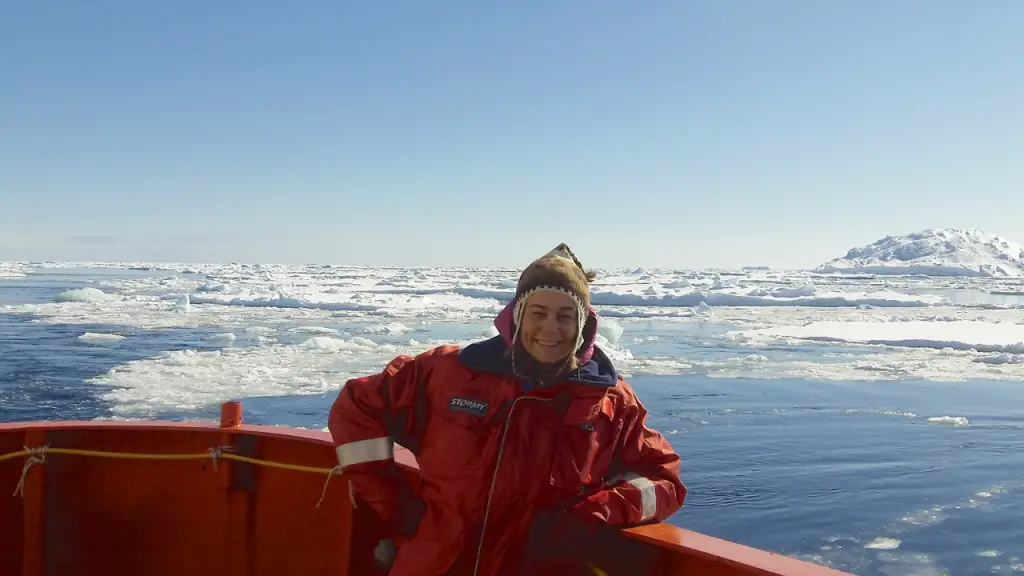 What makes Leanne Armand famous?
Dr. Leanne Armand was an Australian marine scientist who studied at several institutions, including The Australian National University and the University of Bordeaux. She is best known for her contributions to the study of diatoms, mainly in the Southern Ocean.
Armand has used her ecology and diatom distribution knowledge to study sea ice and Southern Ocean dynamics. This included climate regimes such as ocean temperatures. 
In addition to her career, Leanne Armand mentored many Australian women, encouraging them to take up science.
[Source: Australian Academy of Science]
#12. Anton Frederik Bruun (1901-1961): The Person Behind The US Presidential Yacht of The 1940s
What makes Anton Frederik Bruun famous?
Anton Frederik Bruun was an ichthyologist and oceanographer born in Denmark on December 14, 1901. He studied at the University of Copenhagen. 
After receiving his education, Bruun became one of Europe's most distinguished marine scientists. He wrote extensively on marine biology. His work contributed significantly to the expansion of scientific knowledge about marine life.
Bruun is best known for his contributions to the UNESCO's Intergovernmental Oceanographic Commission, where he served as president. During that time, he promoted the exploration of seas worldwide to study marine life and collect specimens for museums. This work helped establish his reputation as an ichthyologist and oceanographer.
Anton Bruun, the US Navy ship which became the presidential yacht between 1945 and 1953, was named after him. 
[Source: Conchology]
#11. Samuel Stillman Berry (1887-1984): The Man Who Wrote Books on Cephalopods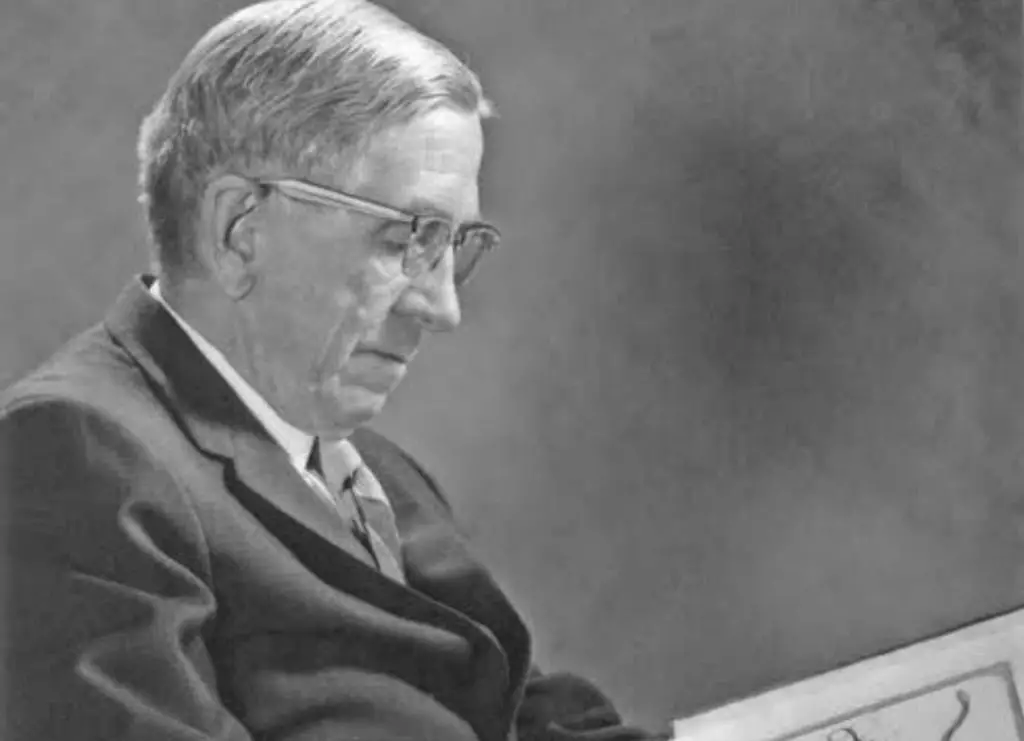 What makes Samuel Stillman Berry famous?
Samuel Stillman Berry was a marine zoologist best known for his work on cephalopods. He was born in Maine on March 16, 1887, and attended Stanford University, earning his doctorate in 1913. 
Berry's most notable contribution to science was his books on marine zoology. The books revolutionized our understanding of cephalopods. They highlighted the various species of these animals.
His discoveries led to further research into other types of cephalopods like cuttlefish and octopus. It also helped us better understand ourselves as humans since these creatures have been around long before we were even alive.
[Source: Conchology]
#10. Henry Bryant Bigelow (1879-1967): One of The Foremost Experts in Marine Biology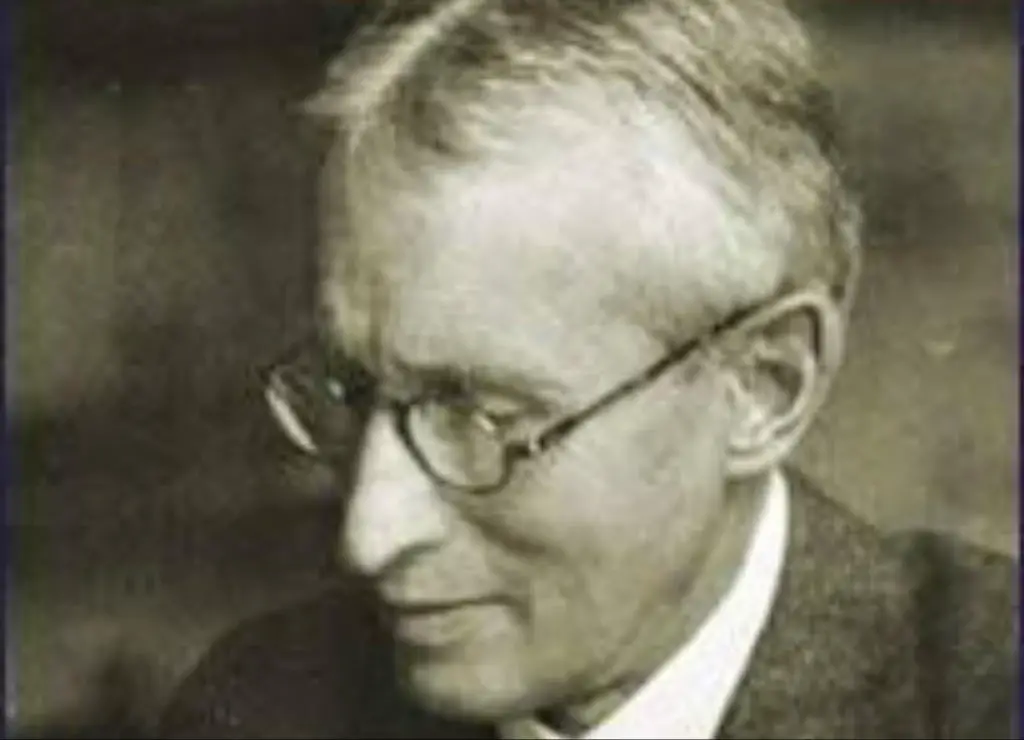 What makes Henry Bryant Bigelow famous?
Henry Bryant Bigelow was a marine biologist and oceanographer.
Born in the United States on October 3, 1879, he graduated from Harvard University in 1907 with a degree in marine science. After graduating, he became the founding director of the Woods Hole Oceanographic Institution (WHOI).
As one of the founders of WHOI, Bigelow helped develop the organization's research program into what it is today. He also contributed significantly to understanding elasmobranchs and coelenterates and notably received The National Academy of Sciences' Daniel Giraud Elliot Medal in 1948.
His book "Fishes of the Gulf of Maine" remains one of the foremost authorities on this topic.
[Source: Woods Hole Oceanographic Institution]
#9. Malcolm Roy Clarke (1930-2013): The Foremost Expert in Marine Life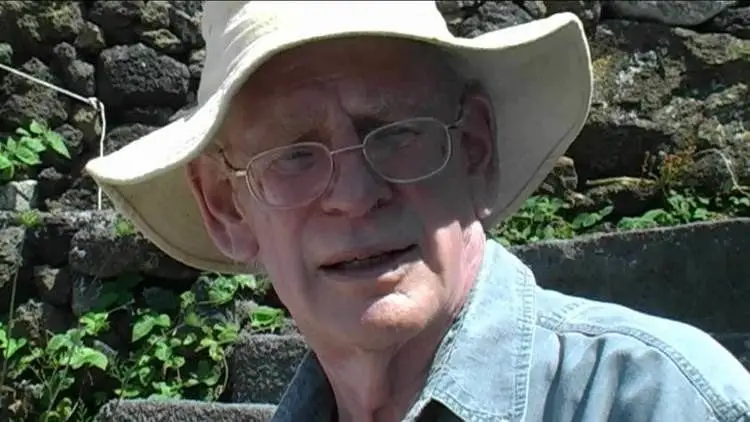 What makes Malcolm Roy Clarke famous?
Malcolm Roy Clarke was a marine biologist and one of the most celebrated cephalopod experts of all time. Born in Britain on October 24, 1930, he was best known for his work which predominantly focused on whales and cephalopods.
Clarke revolutionized our understanding of squid, showing that they were much more intelligent than we'd ever imagined. He realized that these fantastic animals were capable of learning and even developing language.
We're so grateful to Malcolm Roy Clarke for his contributions to the field of marine biology and for helping us understand these amazing creatures better than ever before.
[Source: British Antarctic Survey]
#8. Nicole Dublier: The Lady Who Contributed To Our Understanding of Relationships Between Marine Organisms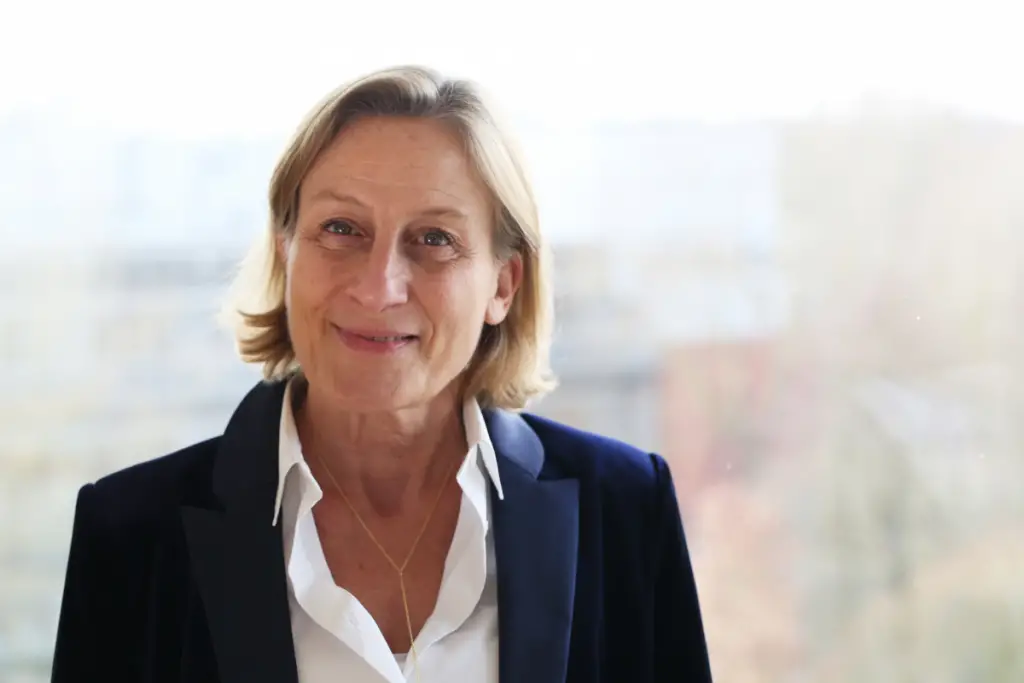 What makes Nicole Dublier famous?
Nicole Dublier is a German marine microbiologist currently serving as a director at the Max Planck Institute for Marine Microbiology. She also teaches at the University of Bremen.
Dublier is best known for her contributions to ecological and evolutionary biology. She highlighted the relationship between marine organisms and their environment. This research finding has helped us better understand how organisms survive in natural environments.
Dublier also discovered a new relationship between the oligochaete worm and bacteria that allows them to live together and benefit from each other's presence.
[Source: Wikipedia]
#7. Hans Heinrich Hass (1919-2013): The Father of Deep-Sea Exploration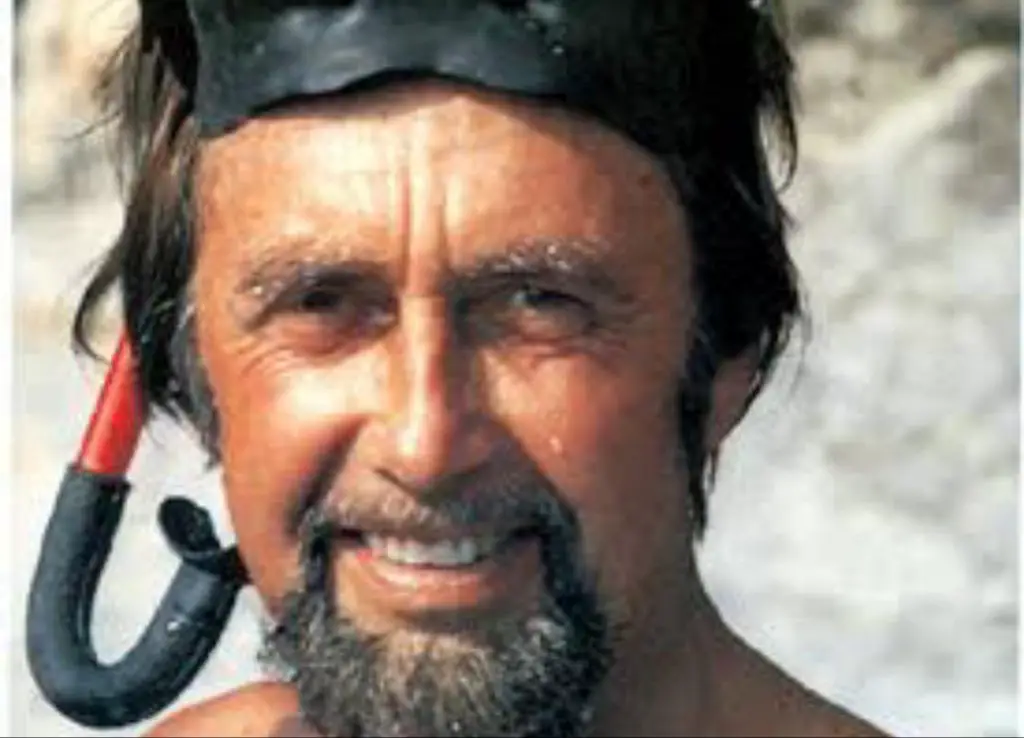 What makes Hans Heinrich Hass famous?
Hans Heinrich Hass was a biologist and a pioneer in underwater diving. Born in Vienna, Austria, on January 23, 1919, he was one of the first people to film underwater documentaries. Hass contributed to the advancement of rebreather technology.
But he is best known for his work in popularizing sharks, octopuses, stingrays, and coral reefs. He developed techniques that allowed him to observe marine life more closely than ever before—including filming underwater with a camera attached to his head. 
This led some people to call him "the father of deep-sea exploration." It also made him famous among children worldwide, who were fascinated by his discoveries.
[Source: Wikipedia]
#6. Nancy Knowlton: The Foremost Experts in Coral Reefs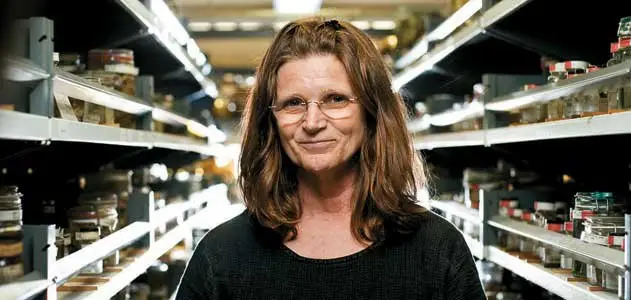 What makes Nancy Knowlton famous?
Nancy Knowlton is an American marine biologist who specializes in coral reefs. She made a name for herself at the Smithsonian National Museum of Natural History. Knowlton served at the institute's department of Marine Sciences, where she was also the Sant chair.
She graduated from the University of California, Berkeley. She went on to teach at Yale University and other institutions before becoming a professor at the Scripps Institution of Oceanography.
Nancy Knowlton has been instrumental in helping scientists understand how coral reefs function and how they can be preserved for future generations. Her research has helped us understand what makes corals so unique, how they form and grow, and why they are so vulnerable to disturbances like warming oceans and pollution.
What's the best Nancy Knowlton quote?
"Small steps taken by many people in their backyards add up."
[Source: Smithsonian]
#5. Sylvia Alice Earle (1935-Present): The Lady Who Fight To Save Our Oceans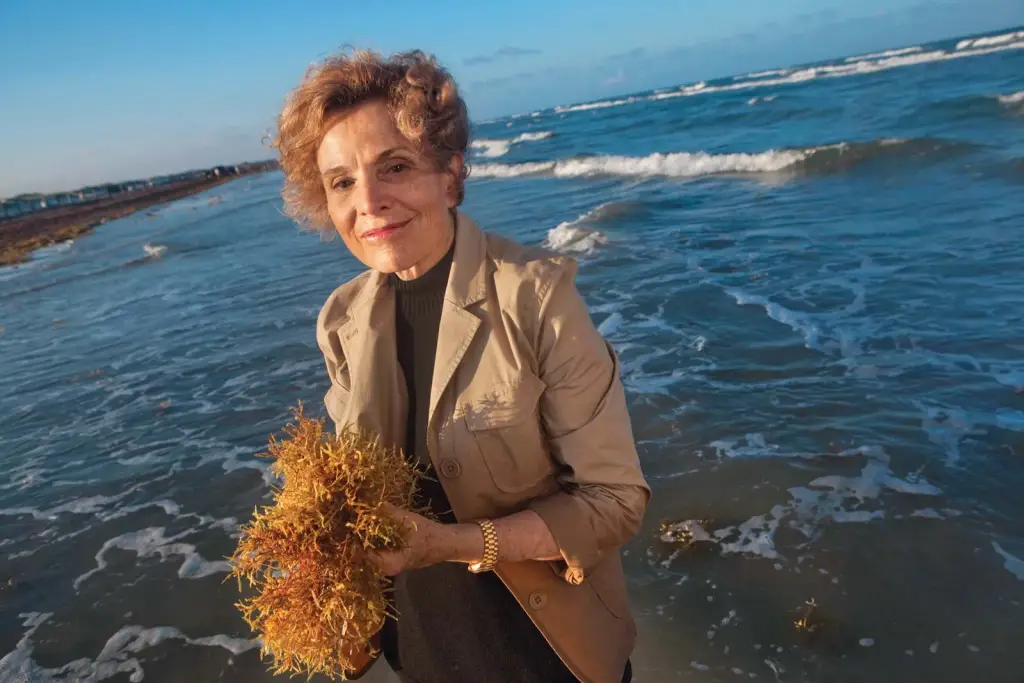 What makes Sylvia Alice Earle famous?
Sylvia Alice Earle is an American oceanographer, marine biologist, author, and explorer specializing in protecting ocean life. She was born in New Jersey on August 30, 1935.
Earle is best known for her role in Ocean Elders, a global group that fights to protect our oceans. She is also famous for her work at the National Oceanic and Atmospheric Administration. She served as the institution's first woman chief scientist before stepping down to focus on environmental activism.
Earle has received many awards over her long career, including the National Women's Hall of Fame for her work on protecting ocean life from pollution and overfishing by humans.
In 2021, she featured in a Netflix documentary Seaspiracy about climate change in the oceans.
What's the best Sylvia Alice Earle quote?
"No water, no life. No blue, no green."
[Source: Encyclopedia Britannica]
#4. Eugenie Clark (1922-2015): The Shark Lady Who Fought For Marine Conservation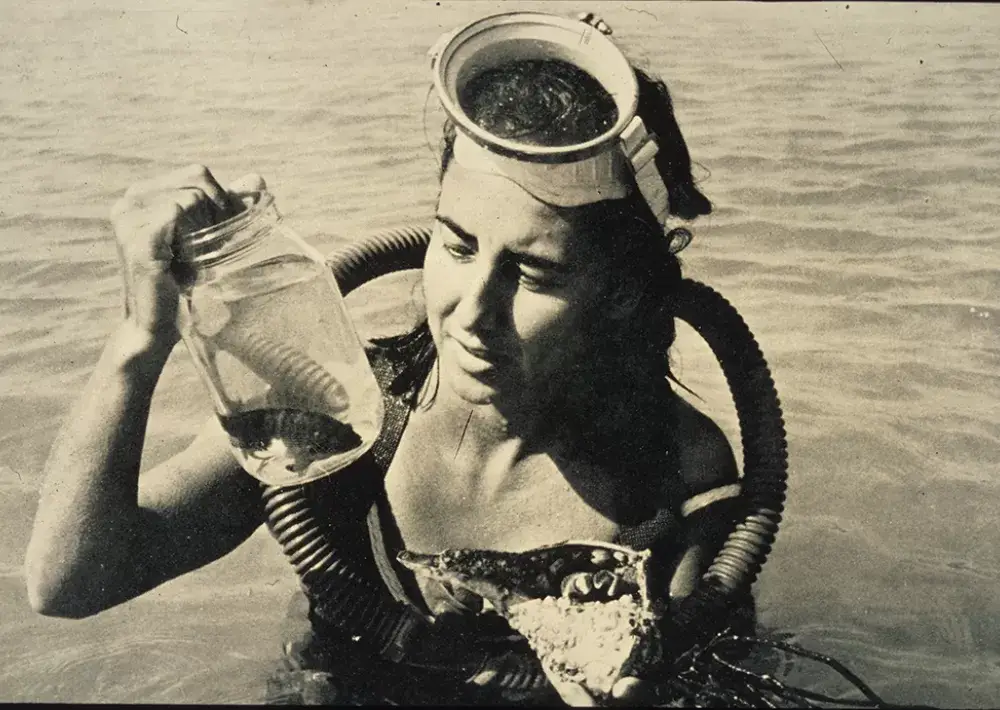 What makes Eugenie Clark famous?
Eugenie Clark is one of the most interesting women you've never heard of.
Born in New York on May 4, 1922, Eugenie Clark was an ichthyologist who made huge strides in the field of marine biology in her lifetime. Her contributions to the study of fish and especially shark behavior were groundbreaking, and they're still being used by scientists today.
Clark was also an accomplished scuba diver—a skill she mastered as a young girl—and used her diving knowledge to make groundbreaking discoveries about shark behavior.
In fact, Clarke pioneered the use of scuba gear for marine research. This included using underwater cameras to capture images that would otherwise have been impossible to obtain while in a diving suit.
What's the best Eugenie Clark quote?
"I found out that when I did as well as the men in the field I got more credit for my work because I am a woman, which seems unfair."
[Source: Smithsonian]
#3. Ruth Gates (1962-2018): The Lady Who Dedicated Her Life To Saving Coral Reefs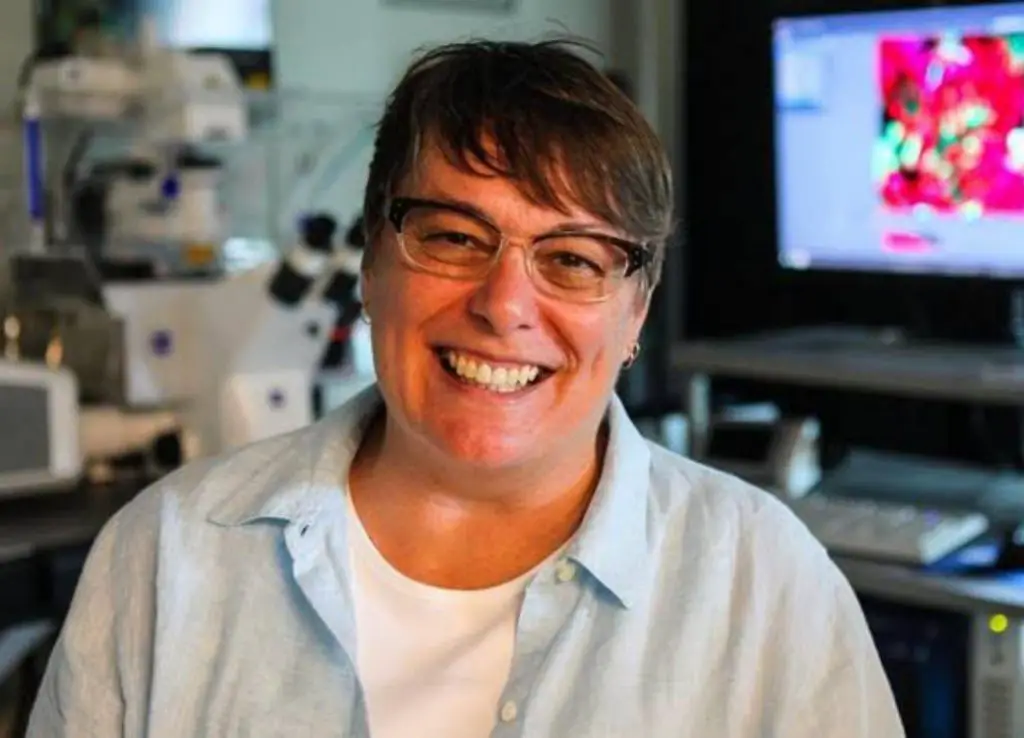 What makes Ruth Gates famous?
Ruth Gates was a marine biologist born on March 28, 1962. She is best known for her work in studying coral reefs. Gates contributed to the study of super corals. Chasing Corals depicts this.
Gates attended Newcastle University, where she graduated with a bachelor's degree in biology in 1984. She then went on to earn her master's degree before receiving her doctorate from the same institution in 1989.
Throughout her career, Gates researched how corals survive threats such as global warming and human pollution. She has also researched how corals can be used to regenerate reefs that have been damaged by human activity or natural disasters like hurricanes or tsunamis.
[Source: The New York Times]
#2. Jacques Cousteau (1910-1997): The Inventor of The First Open-Circuit Underwater Breathing Apparatus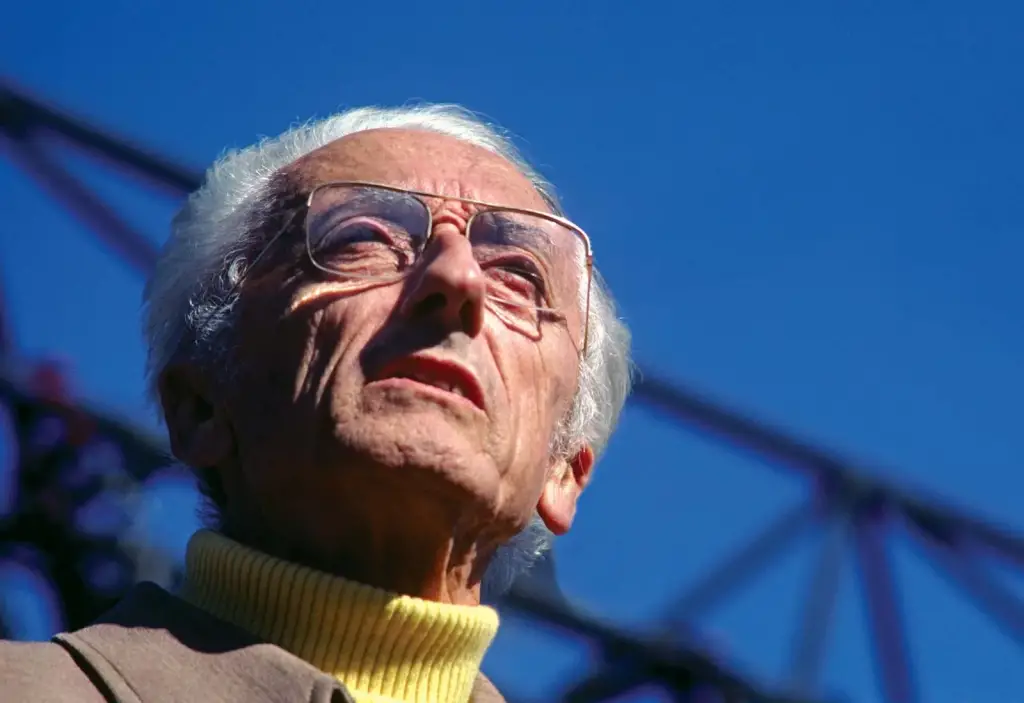 What makes Jacques Cousteau famous?
Deep sea divers, underwater filmmakers, and ocean scientists breathe with the help of a diving regulator. Jacques Cousteau invented the world's first commercially successful breathing apparatus.
He is also known for making the first underwater documentaries thanks to his invention, the aqualung.
Cousteau's books chronicle his deep-sea explorations. His widely read publication, The Silent World: A Story of Undersea Discovery and Adventure, was adapted into a documentary by the same title.
This documentary won the Palme d'Or, the highest award at the Cannes Film Festival.
What's the best Jacques Cousteau quote?
"The sea, once it casts its spell, holds one in its net of wonder forever."
[Source: Encyclopedia Britannica]
#1. Rachel Carson (1907-1964): One of The Queens of Environmental Protection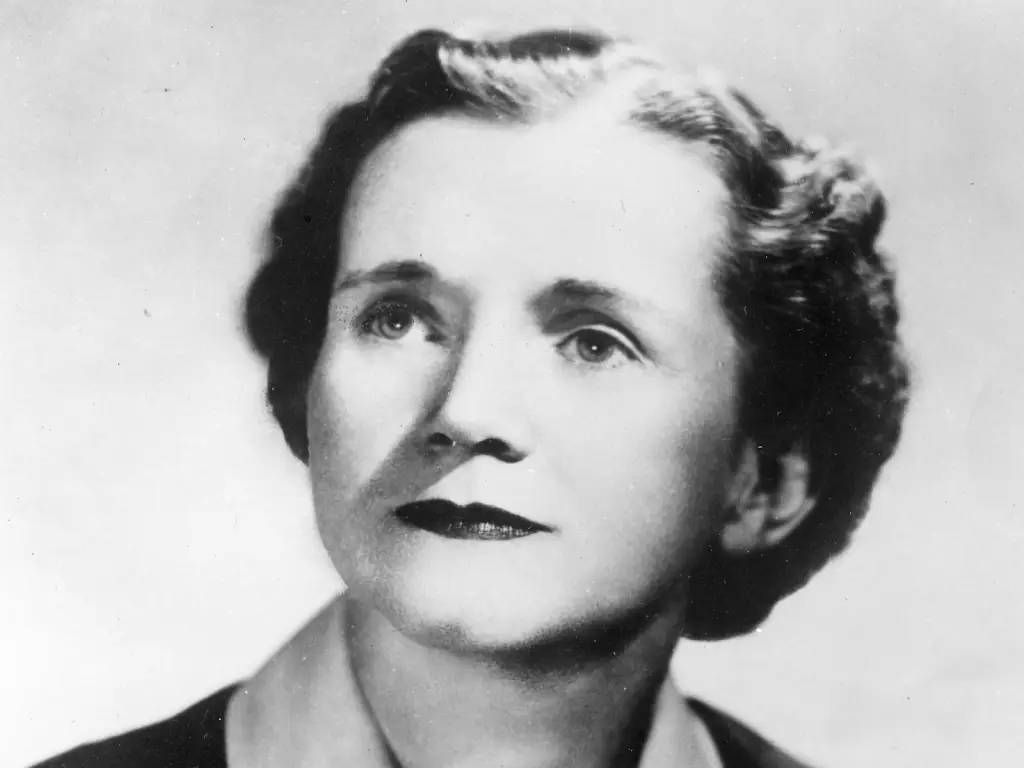 What makes Rachel Carson famous?
Rachel Carson is a name that has gone down in history as the person who raised awareness regarding the dangers of synthetic pesticides. She was born on May 27, 1907, in Springdale, Pennsylvania, and studied at Chatham University before attending John Hopkins University. After graduating from college, she worked at the Bureau of Fisheries before becoming a writer.
In 1962, she released her book Silent Spring, which exposed the harmful effects of synthetic pesticides. This book also led to the ban on DDT—the most widely used pesticide in the world—in 1972.
Carson's works resulted in the establishment the US agency for environmental protection, which aims to prevent pollution from entering water bodies and air pollution from entering land areas.
What's the best Rachel Carson quote?
"One way to open your eyes is to ask yourself, 'What if I had never seen this before?' What if I knew I would never see it again?"
[Source: Rachel Carson]
Final Thoughts
Marine scientists are very important people to society. They have uncovered the mysteries of the deep oceans. These biologists work tirelessly and selflessly to protect our marine life. 
Some famous marine scientists have been awarded medals, while others have even been given television shows to share all their discoveries with us. 
Who do you think we should have included in this list? Let us know in the comment section below.