To celebrate scientists and scientific advancements, we have collected a list of the most famous Asian scientists that will inspire us for the greater good.
Asian scientists have made huge contributions to the world and proved their mettle in the face of immense adversity. Asian scientists have significantly contributed to medicine, computer science, nuclear physics, artificial intelligence, particle physics, and astronomy, among other areas of science. From the beginning, Asian people have been devoted to education and research. In ancient times and throughout history, these geniuses created many technological innovations that still exist today.
We conducted research to determine the top Asian scientists. We scoured publications, videos, and biographies. We then compared the information we got to the lists available online. Here are our most famous Asian scientists according to our study.
Let's dive in!
Famous Asian Scientists
#18. Barry Paw (1962-2017): The Scientist Who Contributed Greatly To The Study of Disease-Causing Genes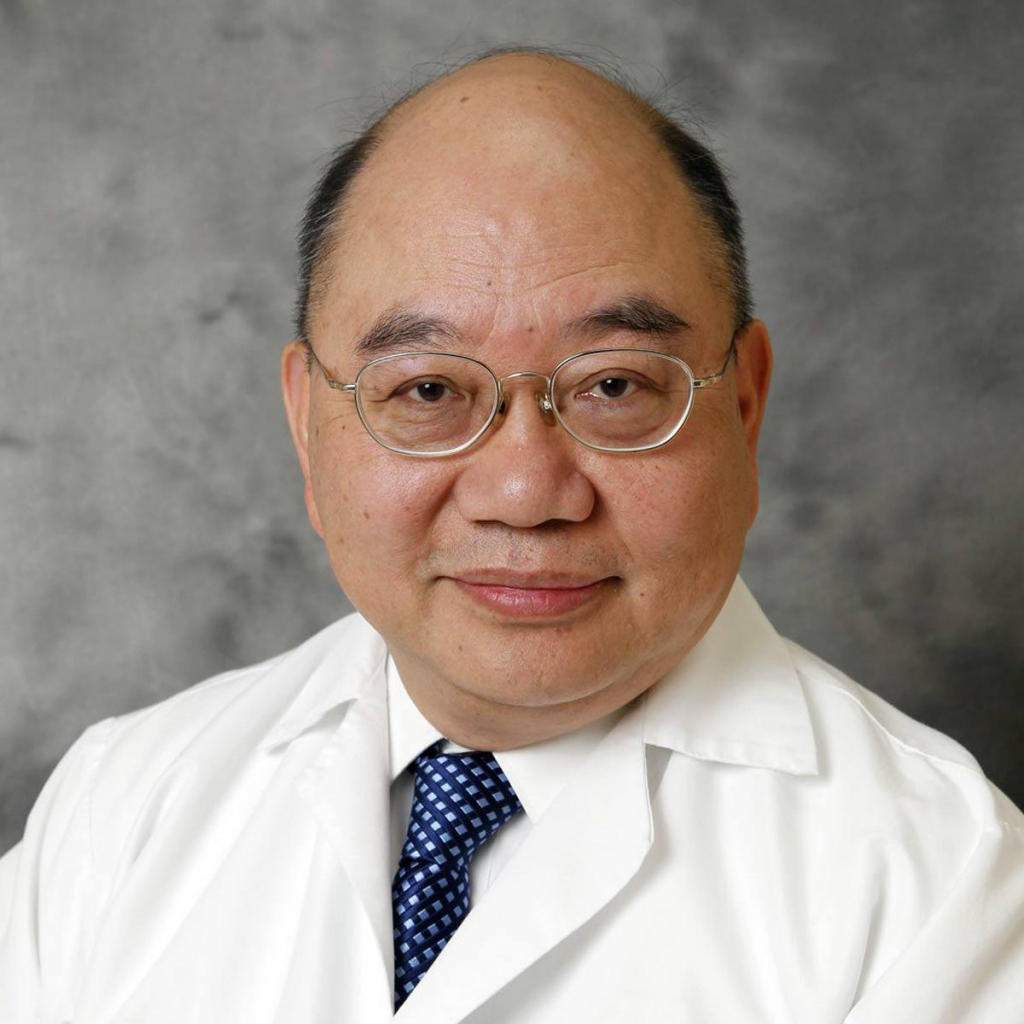 What makes Barry Paw famous?
Barry Paw is a beloved biologist who has spent his career studying the human genome. He was born in 1962 and attended the David Geffen School of Medicine for his studies.
After graduation, his research focused on the red blood cells and genes that cause diseases in human beings. Paw became one of the first people to identify mutations in genes that cause anemia. His discovery highlighted Mitoferrin as the gene that influences hemoglobin formation in human beings.
[Source: Brigham Clinical Research News]
#17. Edgardo Dizon Gomez (1938-2019): Asian Marine Biologist And Conservationist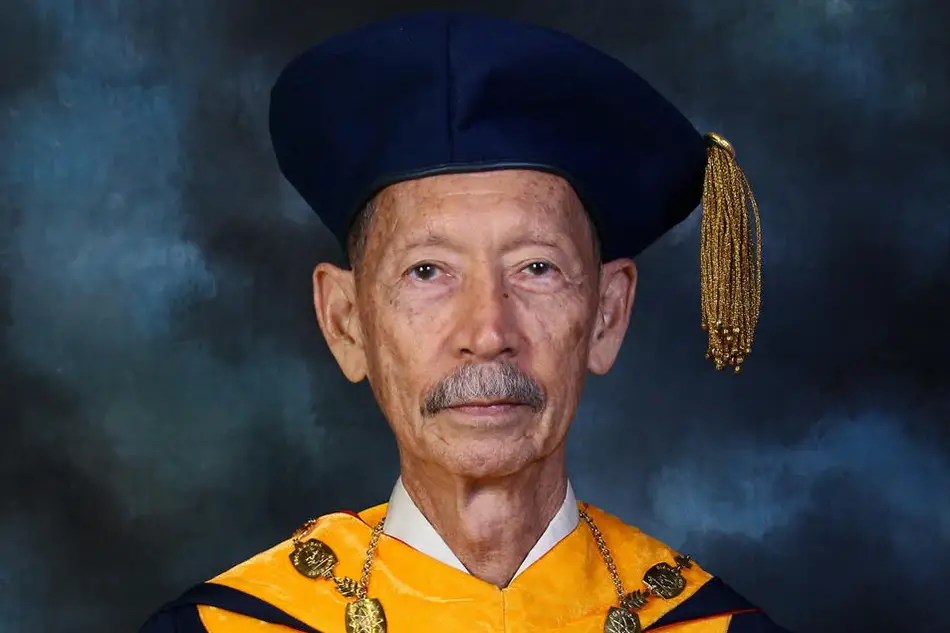 What makes Edgardo Dizon Gomez famous?
Edgardo Gomez was born in the Philippines in 1938. He studied biology at St. Mary's University of Minnesota and the University of California, Berkeley, where he earned a Ph.D. in Marine biology.
Gomez devoted his life to fighting to conserve marine resources in the Philippines, especially the coral reefs. He led the initiative of replanting corals.
Edgardo Gomez is one of only 30 scientists to have received the National Scientist of the Philippines award. This rank comes with an amazing package, including a lifetime pension.
[Source: Concology]
#16. Anna Mani (1918-2001): The Pioneer Indian Meteorologist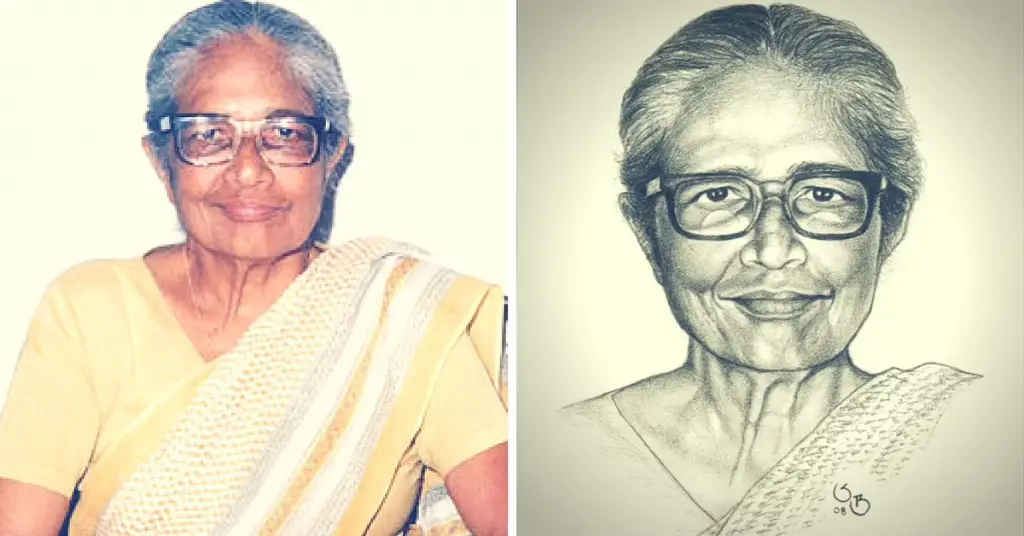 What makes Anna Mani famous?
Anna Mani is one of the most important women in meteorology and physics. She was born in Kerala, India, in 1918 and attended the Imperial College, London, where she studied meteorological instruments.
Mani is best known for her invention of the ozonesonde—an instrument that could measure atmospheric ozone levels. She constructed this device so we could understand how climate change affects our planet.
Anna Mani also contributed immensely to the study of the solar system by explaining solar thermal systems in her books which include Wind Energy Resource Survey in India, Solar Radiation over India, and The Handbook for Solar Radiation Data for India.
[Source: Scientific Women]
---
Similar Articles:
---
#15. Lin Lanying (1918-2003): The Mother of Aerospace Materials and Semiconductor Materials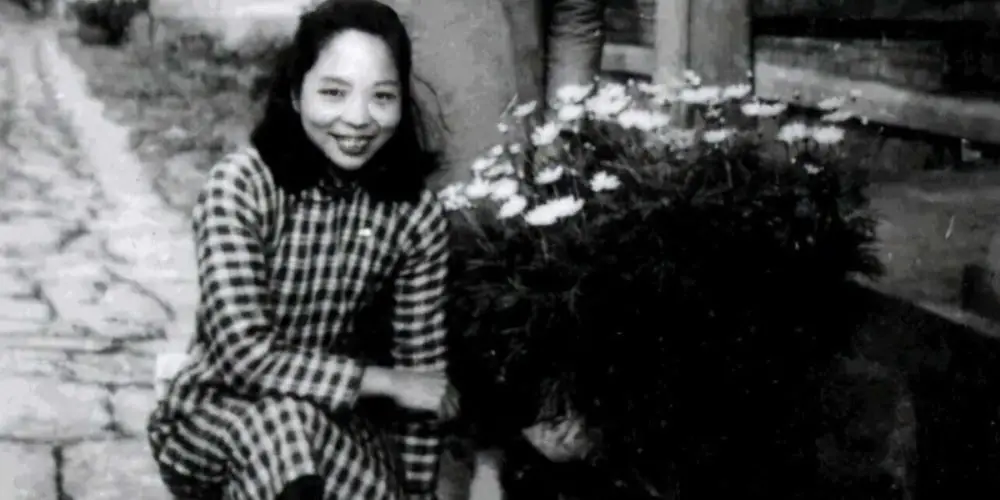 What makes Lin Lanying famous?
Lin Lanying was born in Fujian Province, China, and studied Physics at Fukien Christian University. She went on to study mathematics at Dickinson College.
Lanying is best known for her contributions to optoelectronics and microelectronics. She is credited with inventing the first monocrystalline silicon in China and building the first furnace to extract silicon metal. In addition, Lanying was also responsible for creating a method for making integrated circuits using only one chip per piece of equipment.
Many people have called her "the mother of semiconductor materials" because she made significant contributions to the study of semiconductors, which led to the creation of many useful products like flat panel displays, mobile phones, and more.
[Source: China Vitae]
#14. Syed Qasim Mehdi (1941-2016): The Pakistani Molecular Biologist Who Pioneered Population Genetics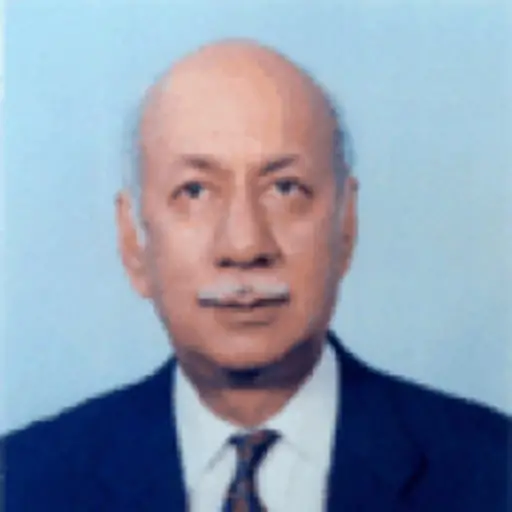 What makes Syed Qasim Mehdi famous?
Syed Qasim Mehdi is a Pakistani molecular biologist who has made a name for himself in the field of population genetics. He was born in Lucknow in 1941 and studied at Lucknow University, where he earned his bachelor's degree.
In addition to his work on population genetics, Mehdi has also been involved with several other scientific organizations throughout his career. For example, he was one of the original members of the HGDP—human genome diversity project.
[Source: Dawn]
#13. Bibha Chowdhuri (1913-1991): An Unheralded Star of Indian Science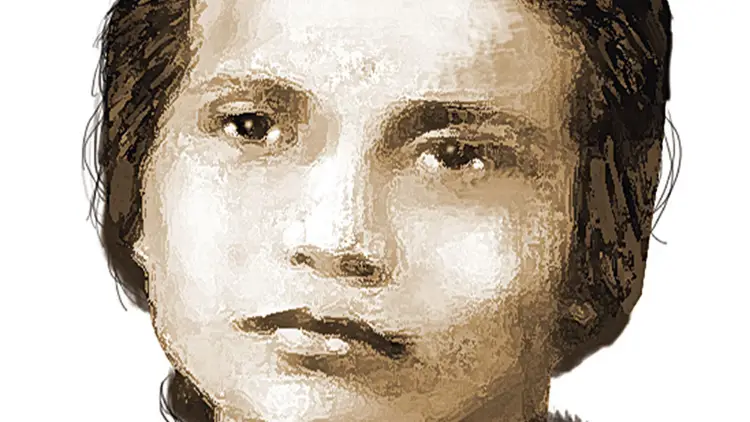 What makes Bibha Chowdhuri famous?
Bibha Chowdhuri was an Indian physicist who studied at the University of Calcutta and received a master's degree in physics. She was the only woman to graduate from there with an MS in physics.
Chowdhuri then went on to study cosmic rays, which she researched for many years. Her work on subatomic particles failed to earn her recognition because she lacked the tools to proceed with the research. C. F Powell studied it further and earned a Nobel Prize in Physics for his discovery of an unstable subatomic particle.
[Source: Amazing Women History]
---
Similar Articles:
---
#12. Mohammed Abdus Salam (1926-1996): 1st Pakistani Nobel Prize Winner Democratizing Physics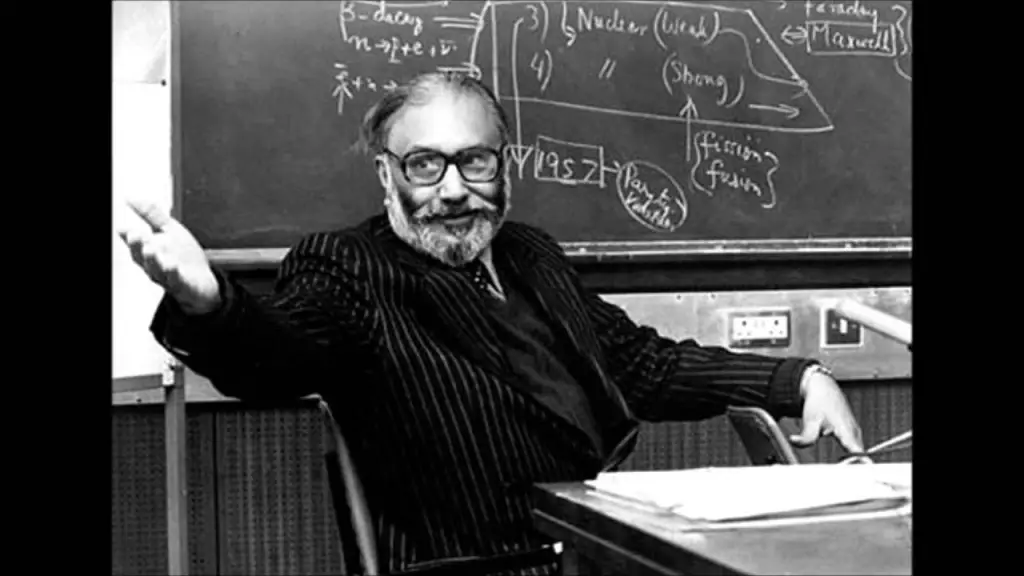 What makes Mohammed Abdus Salam famous?
The Pakistani theoretical physicist Mohammed Abdus Salam was born in 1926 in Punjab Province. He earned a Ph.D. from Cambridge University, where he began a research that would earn him a Nobel Prize.
Salam is known for his work on the electric weak force and the Grand Unified Theory, among other areas of physics. The Grand Unified Theory describes the interaction of all four fundamental forces—electromagnetism, strong and weak nuclear forces, and gravitational force—in one unified theory that explains why particles have mass.
He also worked on developing a vector meson as well as magnetic photon theory. This theory explains how light can be polarized (turned into a particular direction).
Salam received his Nobel Prize for these achievements in 1979, becoming the first Muslim to receive this award.
[Source: The Royal Society]
#11. Katsuko Saruhashi (1920-2007): Japanese Geochemist Tracking Nuclear Fallout in The Ocean

What makes Katsuko Saruhashi famous?
Katsuko Saruhashi was a Japanese geochemist who was born in 1920 in Tokyo. She studied at Imperial Women's College of Science (now Toho University) and earned a degree in chemistry there in 1943. After graduating, she worked as a research assistant at Meteorological Research Institute.
Saruhashi's research with radioactive isotopes outlined the environmental dangers of nuclear fallout. Her findings on nuclear testing pushed the government to find alternative testing methods other than in the open air.
She was also the first scientist to measure the carbon dioxide amounts in seawater. Besides championing a safe environment for all, she also inspired women to take up science as a career.
[Source: Aljazeera]
#10. Gregorio Y. Zara (1902-1978): The Father of Video Conferencing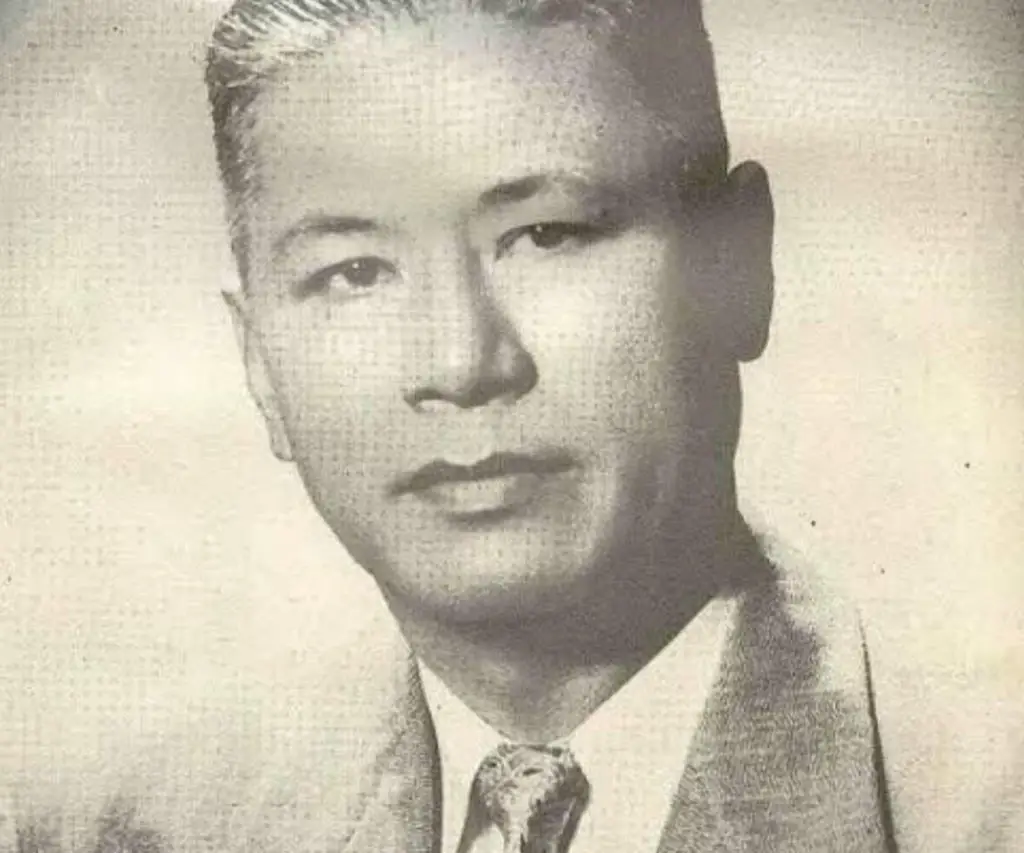 What makes Gregorio Y Zara famous?
Gregorio Y Zara was a Filipino engineer who was born in Lipa, Batangas, in 1902. He graduated from the Massachusetts Institute of Technology with a bachelor's of science degree in mechanical engineering and earned an MS in aeronautical engineering from the University of Michigan.
Zara is best known for laying the groundwork for the internet-based video communication system. Besides being the father of video conferencing, he also contributed to robotics, aviation, and many other branches of physics.
[Source: ThoughtCo]
---
Similar Articles:
---
#9. Esther Park (1877-1910): Korea's First Female Medical Doctor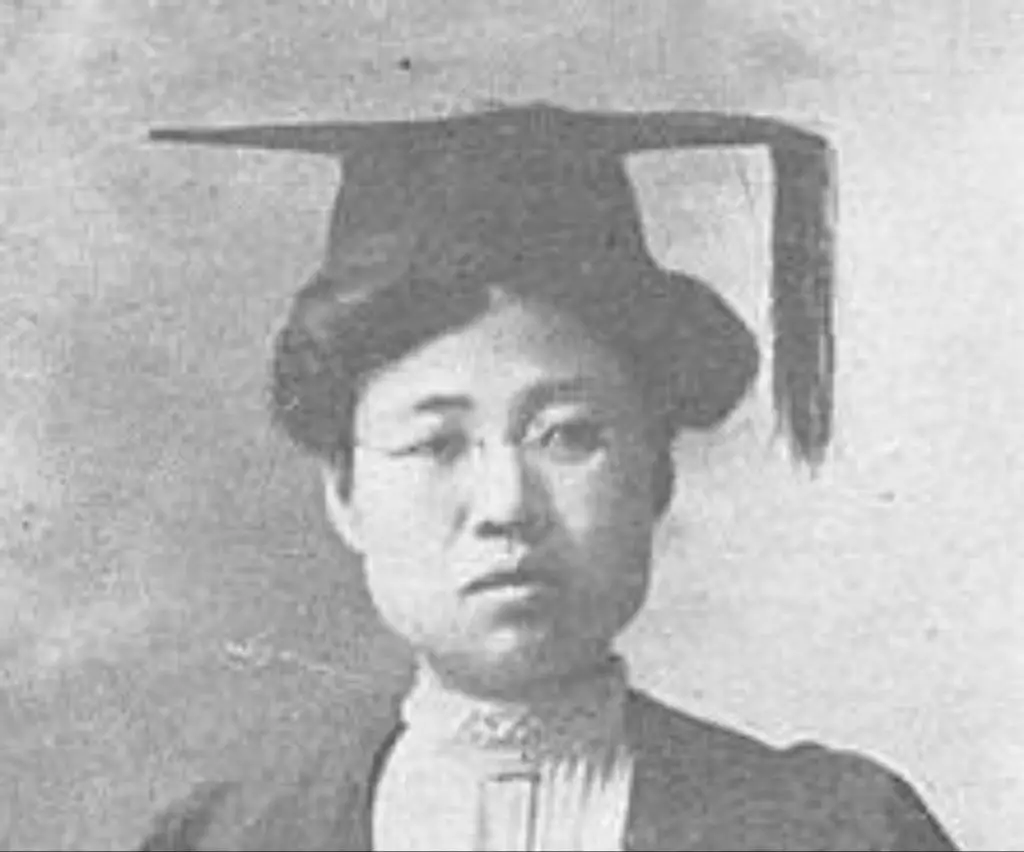 What makes Esther Park famous?
Esther Park, formerly known as Kim Jeom-dong, was a Korean doctor born in Seoul in 1877. She studied medicine at the Women's Medical College of Baltimore. Park became the first woman of Korean descent to earn a degree in medicine in the United States.
After graduating from college, Esther Park decided to work as a physician. But then came a cholera pandemic—one of the worst epidemics in Korean history—and she offered her services for free.
This selfless act made her an even more well-known figure in Korean history than she already was. It also helped make it possible for Korea's first generation of women doctors to start practicing medicine under her tutelage.
[Source: Asia Research News]
#8. Michiyo Tsujimura (1888-1969): The Scientist Who Discovered Vitamin C in Green Tea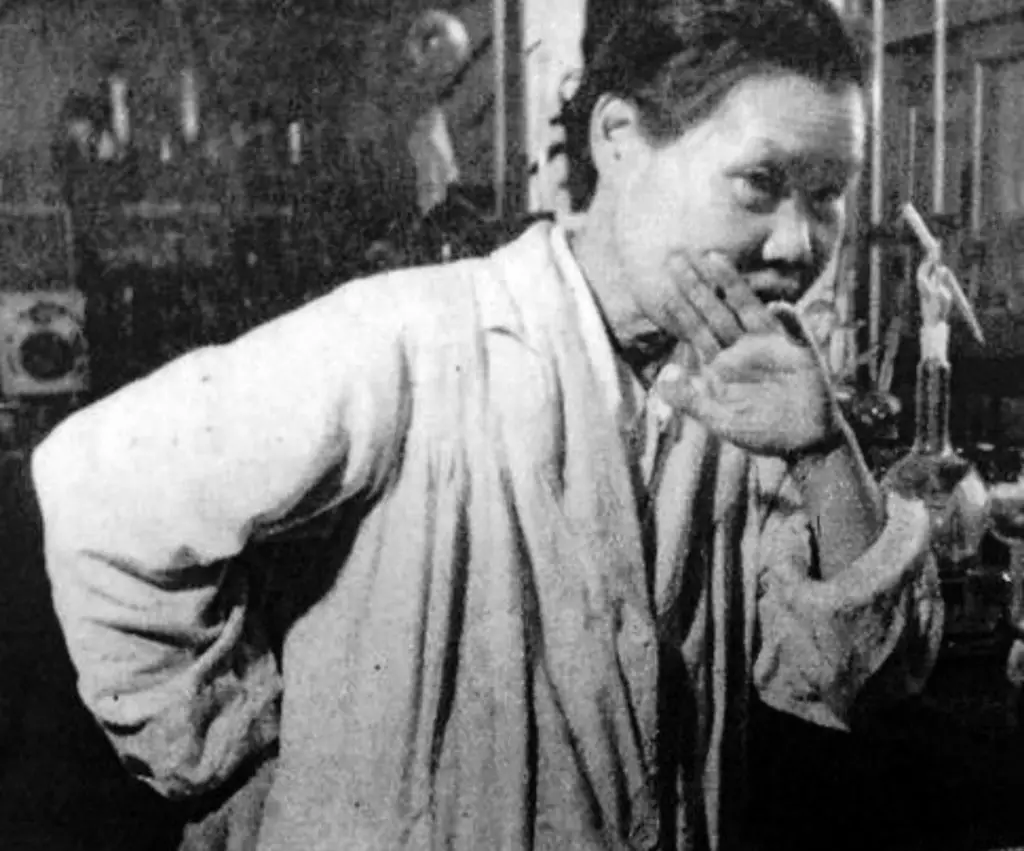 What makes Michiyo Tsujimura famous?
Michiyo Tsujimura was a Japanese agronomist and biochemist who was born in 1888 in Saitama Prefecture. She studied at Women's Higher Normal School in Tokyo. Tsujimura earned her doctorate in agriculture—the first female scientist to do so in Japan.
She is best known for her co-discovery of Vitamin C—a discovery they made after studying green tea. The discovery was published in a paper titled "On Vitamin C in Green Tea." This finding highlighted the wealth of green tea.
[Source: Independent Uk]
#7. Ogino Ginko (1851-1913): The First Licensed Female Physician To Practice Western Medicine in Japan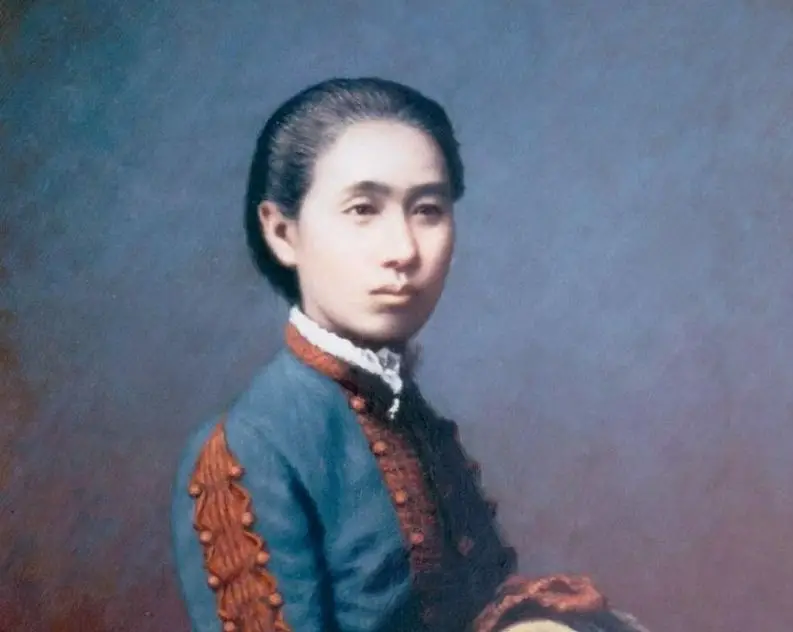 What makes Ogino Ginko famous?
Ogino Ginko was a Japanese physician and activist born in Saitama, Japan. She was married off at a young age. After her divorce, Ogino Ginko focused on Western medicine and became well-known for treating women of all ages with gynecological problems and obstetrics.
She is also best known for being one of Japan's first recognized female medical doctors, as well as an activist who championed Japanese women's rights. 
[Source: Past Medical History]
---
Similar Articles:
---
#6. Chien-Shiung Wu (1912-1997): Chinese Madame Curie Who Stopped World War II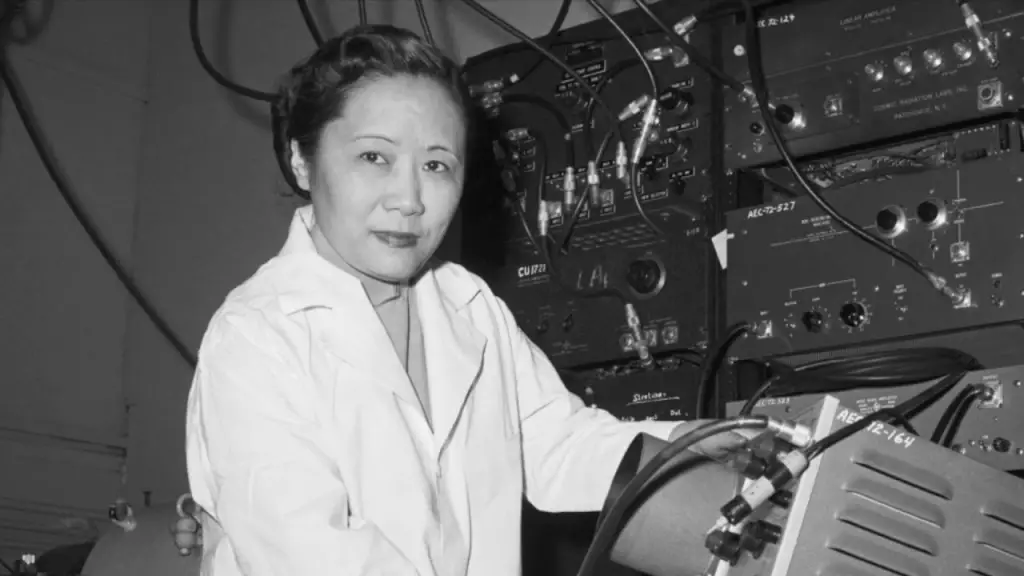 What makes Chien-Shiung Wu famous?
Chien-Shiung Wu was a physicist who was born in China in 1912 and studied at Nanjing University before moving to the United States. She became one of the most famous physicists in the world for her work on the Manhattan Project, where she helped develop the first nuclear weapons during World War II.
Her scientific career is best known for her contributions to the Wu experiment. This was an important research project which examined parity from a different angle. Her knowledge of experimental physics earned her the title "Chinese Madame Curie" within the scientific community.
What is the best Chien-Shiung Wu quote?
"There is only one thing worse than coming home from the lab to a sink full of dirty dishes, and that is not going to the lab at all."
[Source: Atomic Heritage Foundation]
#5. Flossie Wong-Staal (1946-2020): The First Person To Clone HIV 
What makes Flossie Wong-Staal famous?
Flossie Wong-Staal was a Chinese-American biologist and virologist who was born in Guangzhou in 1946. She studied bacteriology and molecular biology at the University of California, LA. Her expertise with microscopic life forms is why we feature her in this list.
Wong-Staal was one of the first scientists to clone the Human Immunodeficiency Virus (HIV), which proved that HIV is the cause of Acquired Immunodeficiency Syndrome. Her work has impacted many areas of science, including immunology, virology, and geriatrics.
What is the best Flossie Wong-Staal quote?
"It adds to the joy of discovery to know that your work may make a difference in people's lives."
[Source: National Cancer Institute]
#4. Fazlur Rahman Khan (1929-1982): The Einstein of Structural Engineering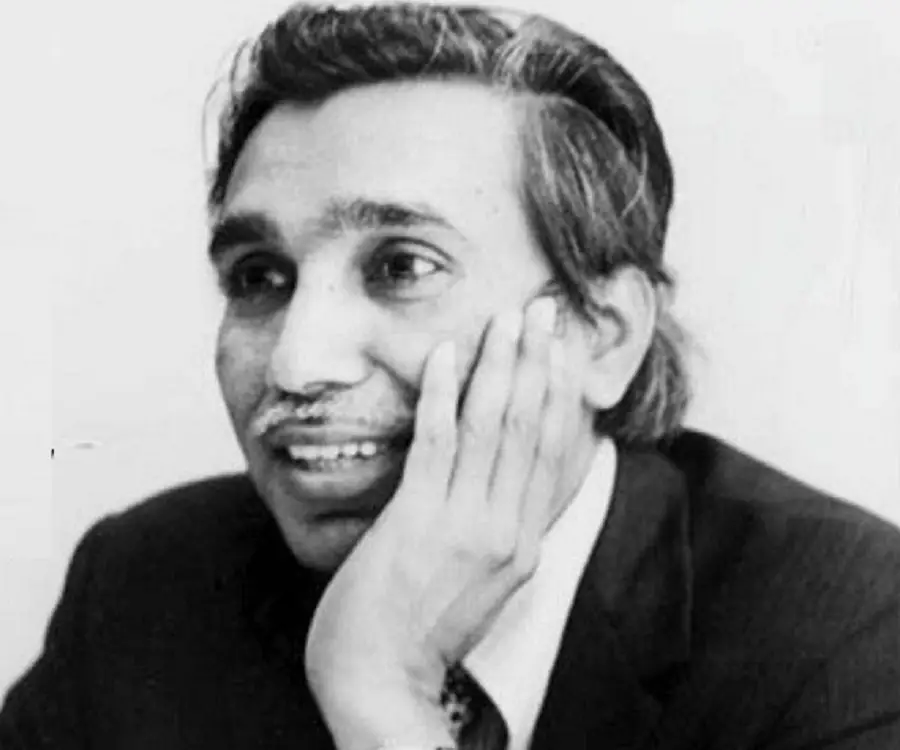 What makes Fazlur Rahman Khan famous?
Fazlur Rahman Khan remains one of history's most famous and influential engineers. He was born in Dhaka, Bangladesh, in 1929 and studied structural engineering and mechanics at the University of Illinois.
Khan is best known as the engineer behind the Willis Towers (formally Sears Towers)—the world's tallest building from 1973 until 1998. His skyscraper projects benefited from the tubular design system—which he invented. Khan also designed the 1,128-foot tall John Hancock Center in Chicago.
What is the best Fazlur Rahman Khan quote?
"The technical man must not be lost in his own technology. He must be able to appreciate life; and life is art, drama, music, and most importantly, people."
[Source: Encyclopedia Britannica]
#3. Tetsuzo Akutsu (1922-2007): Japanese Scientist Who Helped Develop Artificial Hearts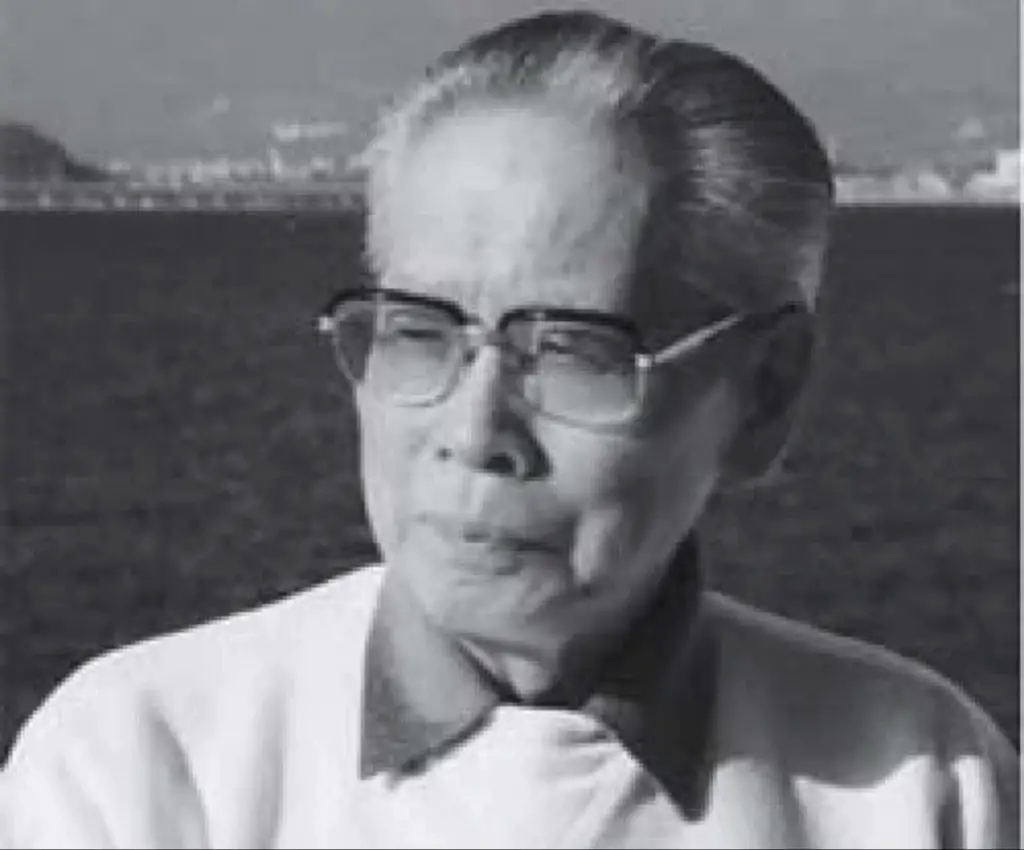 What makes Tetsuzo Akutsu famous?
Tetsuzo Akutsu was a Japanese physician who is best known for his work on artificial heart development.
His most notable contribution to the field of medicine and surgery was his role in developing artificial hearts for human beings. He joined the team of physicians that successfully implanted an artificial heart into an animal in the United States, leading to subsequent implantations worldwide.
Akutsu's work on developing artificial hearts led to successful implantations in human beings, and his research has significantly impacted medical practice and technology.
[Source: India Today]
#2. Min Chueh Chang (1908-1991): The Scientist Who Invented a Pill That Changed Everything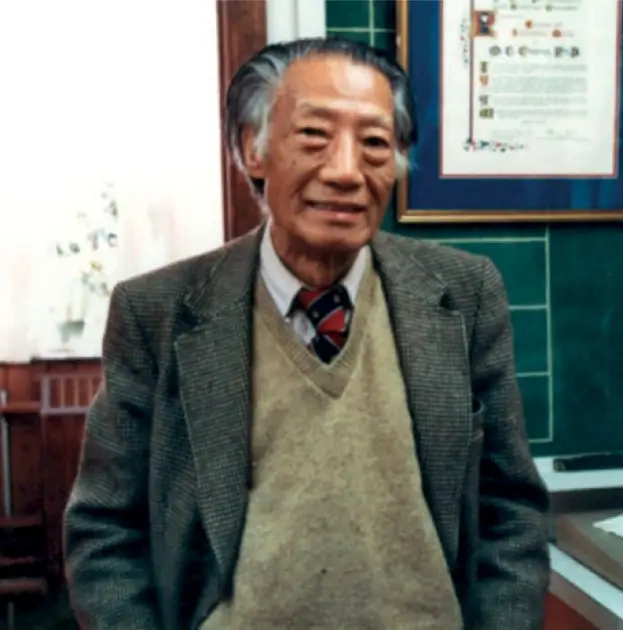 What makes Min Chueh Chang famous?
Born in China in 1908, Chang studied at Tsinghua University in Beijing before traveling to Britain, where he earned a Ph.D. in animal breeding. 
Chang invented the birth control pill (also known as the combined oral contraceptive pill), one of the first birth control methods available to women. This invention has since revolutionized human fertility rates around the globe and helped prevent unintended pregnancies worldwide.
Chang is also credited with being among the first scientists to use in vitro fertilization (IVF).  His research resulted in the first-ever test-tube baby in the world.
[Source: Encyclopedia]
#1. Katsusaburo Yamagiwa (1863-1930): The Pathologist Who Identified The Cause of Cancer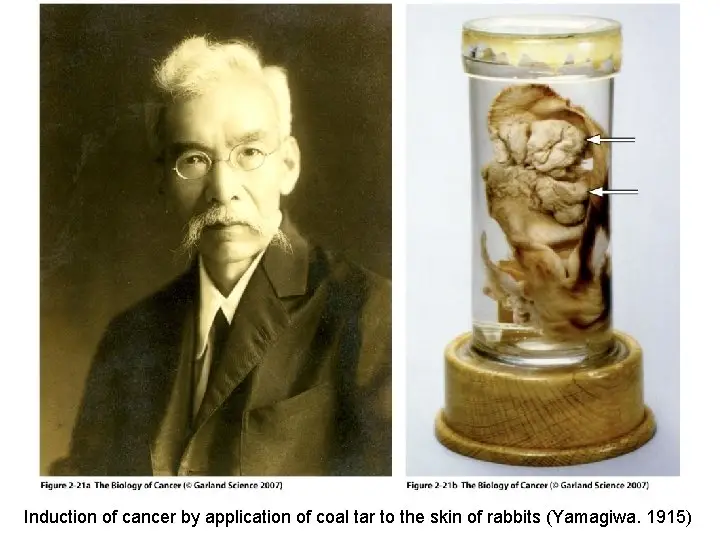 What makes Katsusaburo Yamagiwa famous?
Katsusaburo Yamagiwa was a Japanese pathologist who was known for his pioneering work in cancer research.
Born in 1863 in Nagano Prefecture, he studied medicine at Tokyo's Imperial University, where he earned a medical degree. He joined the faculty of the same university, where he carried out most of his research projects. During this time, he published papers and books on various pathology and clinical medicine topics.
Yamagiwa's most famous discovery is his study of chemical carcinogenesis. 
In this study, he showed that certain chemical compounds could cause cancer in animals. His findings were presented at international conferences and were later published in scientific journals. 
He also received 7 Nobel nominations but did not win it.
[Sources: National Library of Medicine]
Final Thoughts
These scientists' exceptional and pioneering work in their relative fields has influenced the lives of millions. They are our modern-day heroes. And if they can do it, why not us? Today, we face an array of global issues—global warming, the depletion of natural resources, pollution, infectious diseases, and much more. If we want to overcome these global challenges, we need to bring out greatness from within ourselves. 
Who do you think is missing from our list? Let us know in the comment box below.