To celebrate scientists and scientific advancements, we have collected a list of the most famous forensic scientists that will inspire us for the greater good. 
Forensic scientists are like the modern version of Sherlock Holmes. Their job is to advance the science of gathering, preserving, and analyzing evidence that can be used in law enforcement or legal proceedings. It allows us to examine the past and determine what happened and whether someone was at fault. 
Here are the forensic experts who revolutionized this field by introducing techniques like bloodstain pattern analysis, fingerprinting, and much more. Our list contains top forensic scientists that have inspired top crime scene investigation movies.
We exhausted information from forensic science publications to give you a list of the 17 scientists who changed how we look at crime scenes.
Let's explore! 
Famous Forensic Scientists
#17. Clea Koff (1972-present): The Bone Women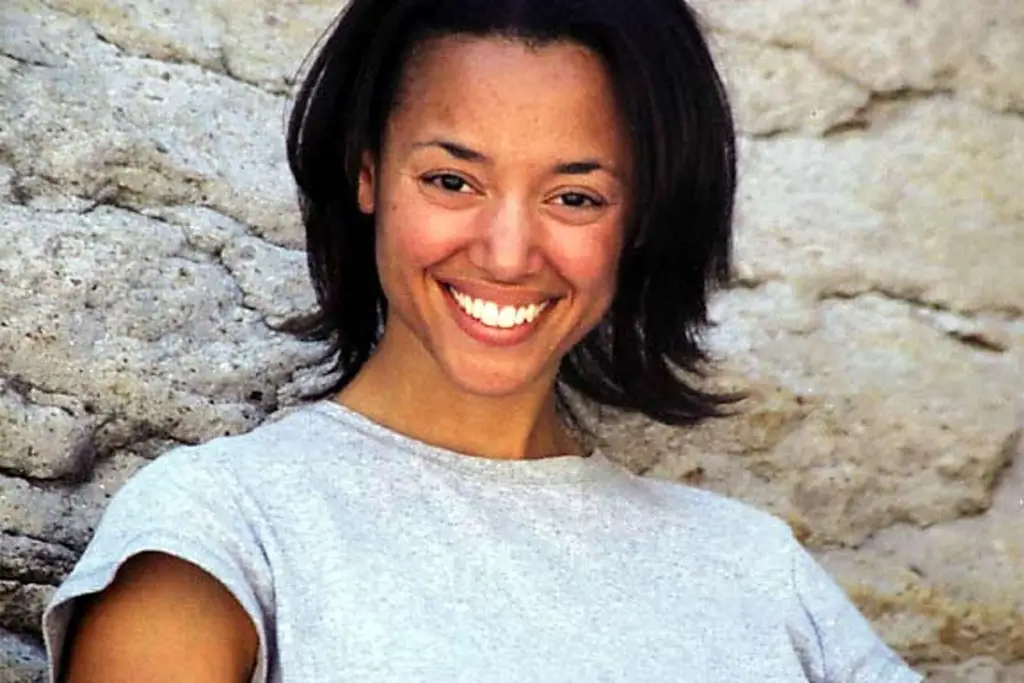 What makes Clea Koff famous?
Clea Koff is an American author and forensic anthropologist born to filmmakers David Koff (American) and Msindo Mwinyipembe (Tanzanian). She studied human osteology at the University of California, Berkeley.
Koff has spent much of her career investigating the crimes of war. Her studies have taken her to many countries, including Rwanda, Kosovo, Croatia, and Bosnia. Her book "The Bone Woman" details her life in these countries.
[Source: Crime Museum ]
#16. Ellis R. Kerley (1924-1998): The Scientist Who Was Influential in Forensic Anthropology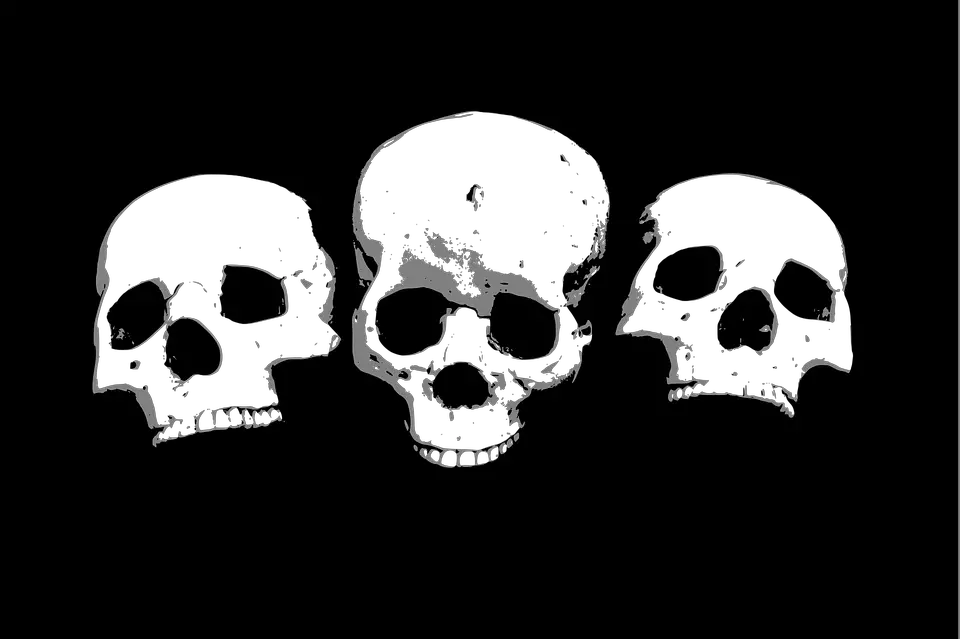 What makes Ellis R. Kerley famous?
Ellis R. Kerley was an American anthropologist who is known for his pioneering work in forensic anthropology—the study of human remains.
One of Kerley's most notable achievements was identifying the remains of Josef Mengele, the Nazi Angel of Death. He also contributed to the identification of US soldiers who died in war or during the Challenger disaster.
[Source: National Library of Medicine]
#15. Dr. Porntip Rojanasunan (1954-present): The Doctor Who Speaks For The Dead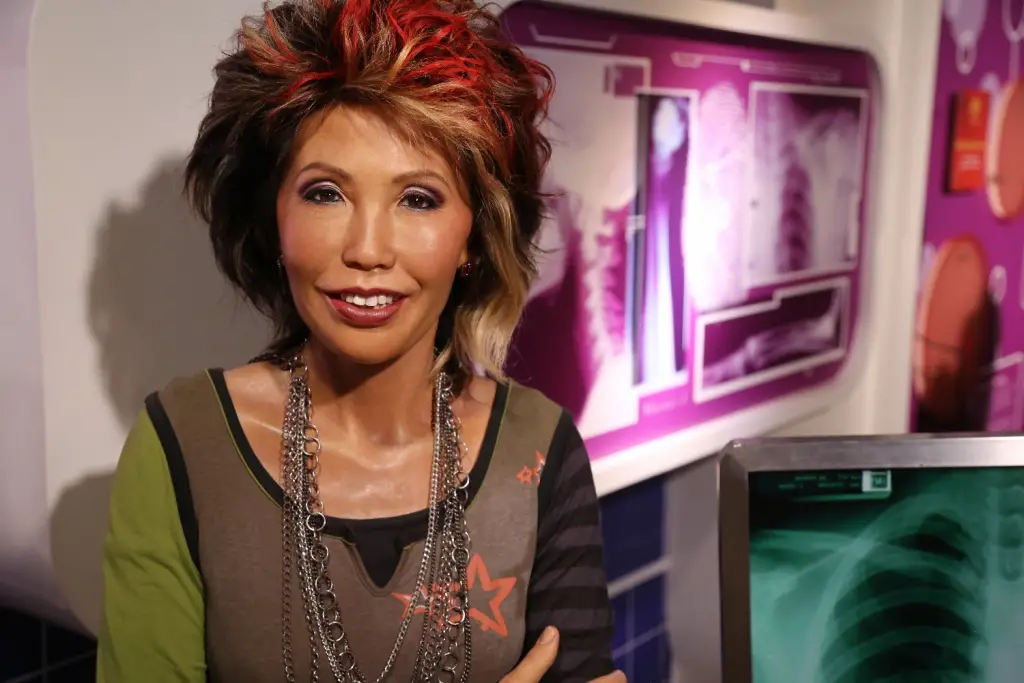 What makes Dr. Porntip Rojanasunan famous?
Dr. Porntip Rojanasunan is a Thai medical doctor and forensic pathologist. She was born in 1954 in Bangkok to a family of forensic scientists, where she studied medicine at Mahidol University.
Dr. Rojanasunan is best known for popularizing the role of DNA evidence in criminal investigations. She was also influential during the Tsunami which hit the Indian Ocean in 2004.
Dr. Porntip Rojanasunani is a controversial figure who has faced many lawsuits for her work in high-profile murder cases; however, she has also been instrumental in helping solve some of these cases by providing important evidence that led to convictions.
[Source: Wikipedia]
---
Similar Articles:
---
#14. Sydney Alfred Smith (1883-1969): The Author of Mostly Murder —One of The Best Books in Forensic Science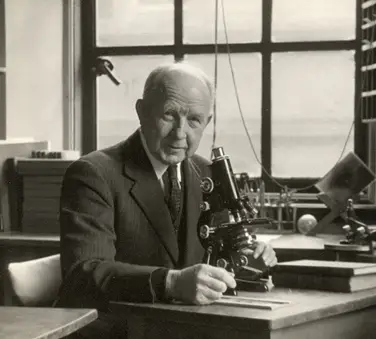 What makes Sydney A. Smith famous?
Sydney A. Smith was a forensic pathologist who studied at the University of Edinburgh in Scotland before becoming a professor at the same institution. 
He is best known for his autobiography, Mostly Murder, which was published in 1959. In it, he describes his life as a forensic scientist. Smith's autobiography covers much more than just his career as a forensic pathologist—it also includes his personal life.
[Source: Bionity]
#13. Dr. Mark Benecke (1970-present): The Forensic Scientists Who Worked on Hitler's Skull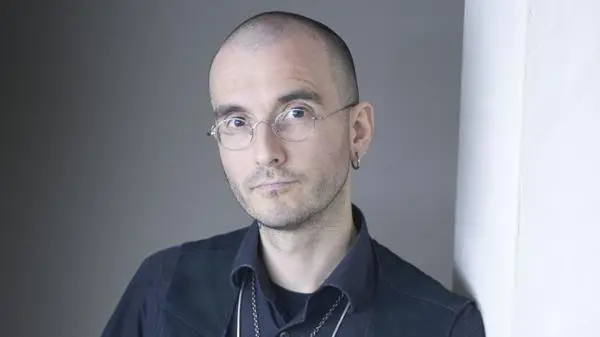 What makes Dr. Mark Benecke famous?
Dr. Mark Benecke is a German forensic biologist who has been working on some of the most high-profile cases in history. He was part of the team that worked on identifying Adolf Hitler's and his wife's skulls in Russia. 
Benecke has also published books about forensic biology. He worked on several criminal cases, including the Luis Garavito case-the Colombian rapist and serial killer who confessed to 141 murders.
[Sources: Visit Berlin]
#12. Dr. Marcella Farinelli Fierro (1941-present): The Scientist Who Changed The Face of Medicine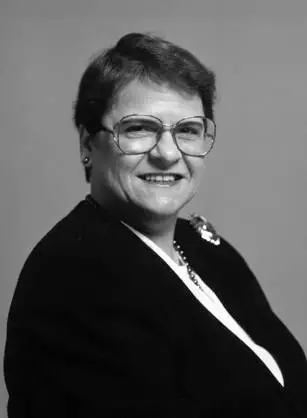 What makes Dr. Marcella Farinella Fierro famous?
Dr. Marcella Farinella Fierro is a forensic pathologist and medical examiner who has worked in the field since her residency in Canada. 
As a chief medical examiner, she's best known for her work in Virginia. In addition to being a board-certified forensic pathologist and medical examiner, Dr. Fierro is also an active member of the American Academy of Forensic Sciences.
[Source: CF Medicine]
---
Similar Articles:
---
#11. Dr. Cyril H. Wecht (1931-present): The Pittsburgh Polymath Who Made a Name For Himself During The Kennedy Investigation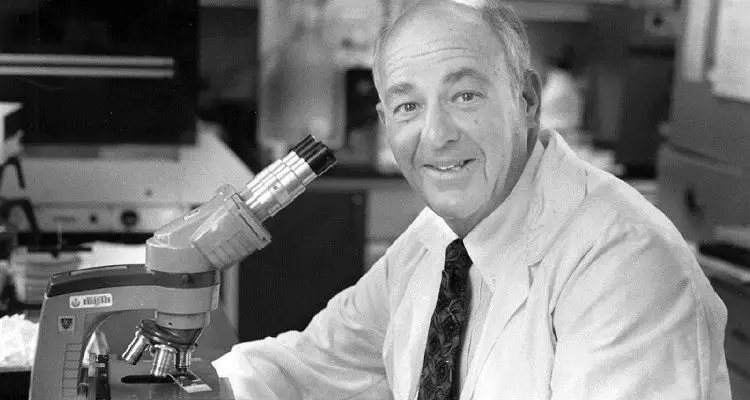 What makes Cyril H. Wecht famous?
Cyril H. Wecht is an American physician and forensic pathologist born in Dunkard Township. He has made a name for himself as an outspoken critic of the Warren Commission Report, which investigated the assassination of President Kennedy. Wecht led both the American College of Legal Medicine and the American Academy of Forensic Sciences.
[Source: Jewish Chronicle]
#10. William R. Maples (1937-1997): The Man Who Popularized Forensic Anthropology Long Before Crime Scene Investigation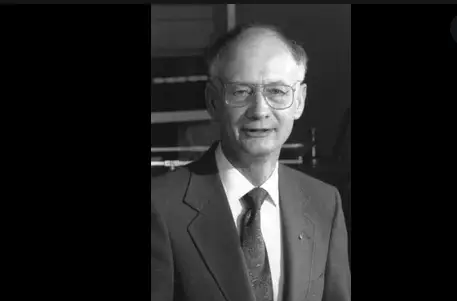 What makes William R. Maples famous?
William Ross Maples was a US forensic anthropologist who made a career out of studying bones. He's worked with the US federal government on crime scene investigations, including the 12th president, Zachary Taylor, the Elephant Man-Joseph Merrick, and Francisco Pizarro.
Over his career, Maples helped solve some of the most challenging cases imaginable. His expertise allowed him to determine how someone died based on how they were buried or preserved after death. This made him an expert in bones and what they can tell us about people who have come before us.
He co-authored a book called Dead Men Do Tell Tales, which explores his career in forensic anthropology and what it means for us today.
What is the best William R. Maples quote?
"Crimes committed along interstate highways ought to be considered extraterrestrially, apart from the normal rules of geography, and separate from a state's good name."
[Source: Smithsonian Magazine]
#9. Frances Glessner Lee (1878-1962): The Mother of Forensic Science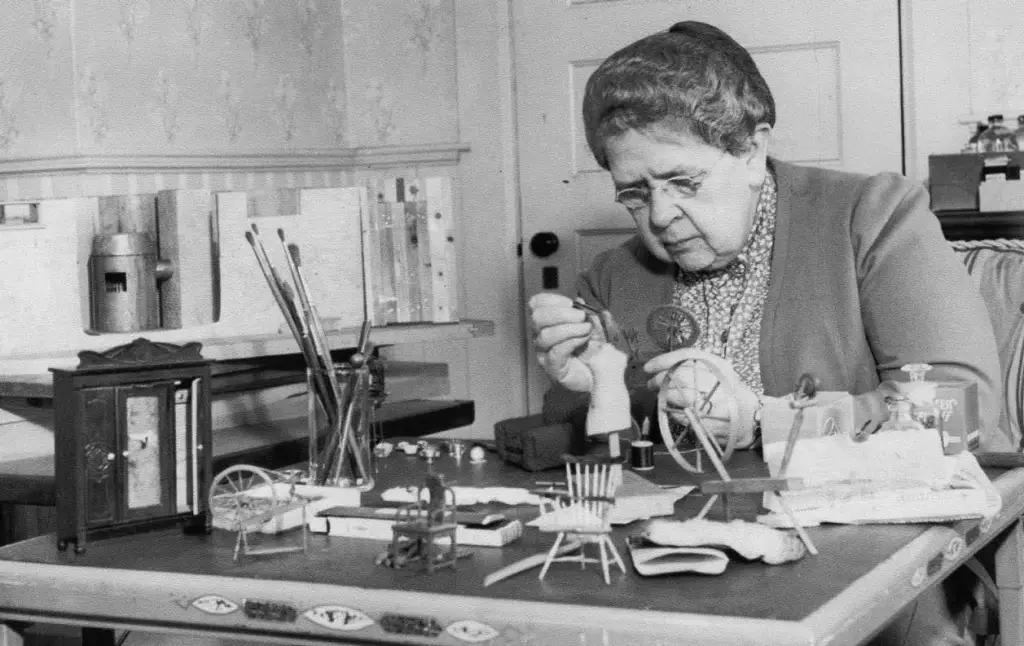 What makes Frances Glessner Lee famous?
Frances Glessner Lee is one of the founders of forensic science and a pioneer in the field. She was born on March 25, 1878, in Chicago, Illinois, to John J. Glessner. One of her greatest contributions was her creation of the Nutshell Studies for criminal investigation, which the government used in training investigators. 
She also founded Harvard's Legal Medicine Department. Besides her work in forensic science, she rose to be the first US woman police captain.
What is the best Frances Glessner Lee quote?
"The investigator must bear in mind that he has a twofold responsibility—to clear the innocent as well as to expose the guilty."
[Source: SAAM] 
---
Similar Articles:
---
#8. Cedric Keith Simpson (1907-1985): The Scientist Who Solved The Acid Bath Murders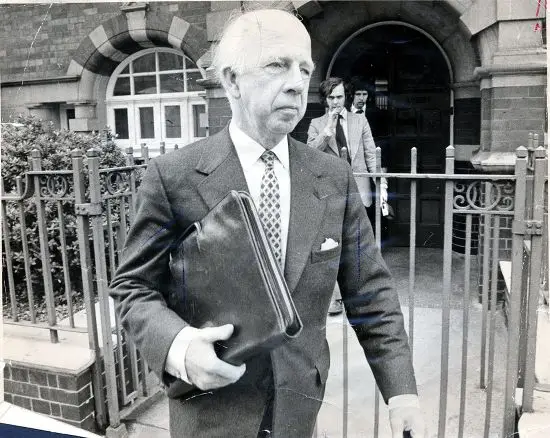 What makes Cedric Keith Simpson famous?
He was instrumental in cracking the Acid-Bath Murderer case. Sir Cedric Keith Simpson was able to draw clues from what the acid had failed to dissolve: 3 human gallstones and denture parts. 
[Source: London Remembers]
#7. Alec Jefferys (1950-present): The Father of DNA Fingerprinting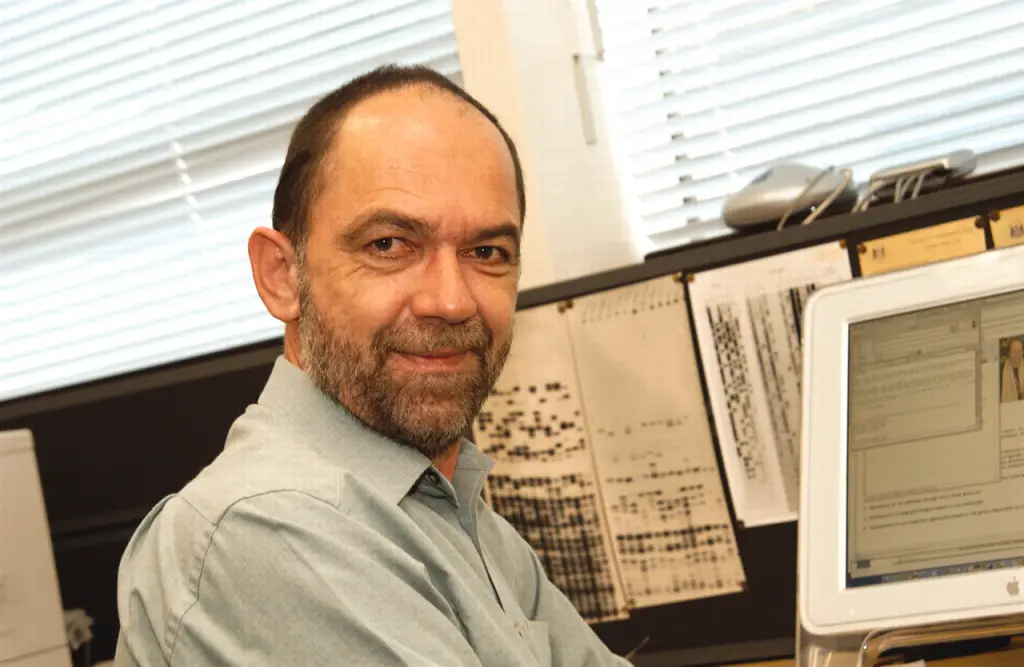 What makes Alec Jeffreys famous? 
Alec Jeffreys is a British geneticist who pioneered the fields of DNA profiling and genetic fingerprinting, two of the most important tools in forensic science today.
Jeffreys was born in 1950 in Oxford, England, and went to Merton College for his undergraduate studies in biochemistry. His graduate work helped him earn his Ph.D. from Oxford University.
Sir Alec John Jeffreys developed genetic fingerprinting and DNA profiling techniques. The techniques he developed are now used worldwide in forensic science to help investigators solve paternity and immigration cases.
His research showed that the presence of a specific DNA sequence in a person's genetic fingerprints helped identify them with great accuracy. This work shaped crime scene investigation.
[Source: The Guardian]
#6. Dr. Henry Faulds (1843-1930): The Man Who Introduced Fingerprinting To Forensic Science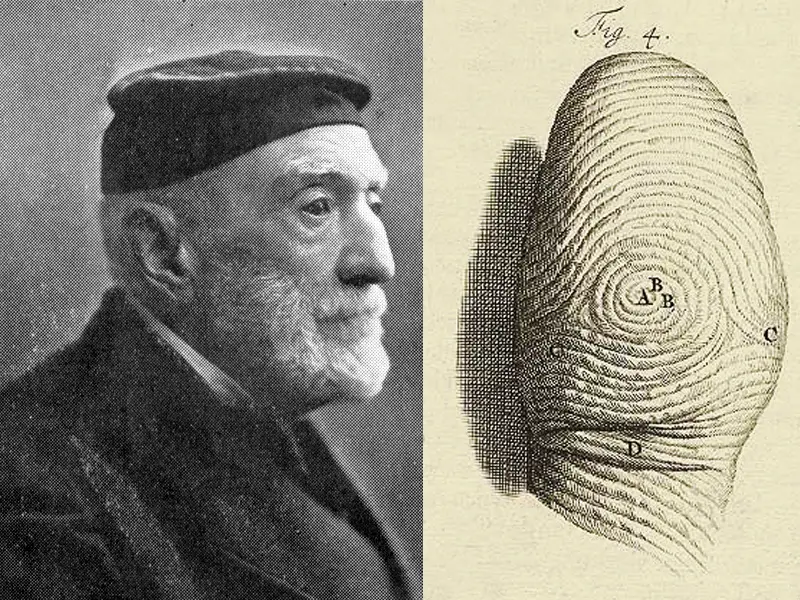 What makes Dr. Henry Faulds famous?
When you think of Scotland, what comes to mind? Probably some kind of tartan pattern—and if you're a fan of that, then you'll probably also be a fan of Dr. Henry Faulds.
He was born in Beith in 1843 and studied math before enrolling in medical studies at Anderson's College. He graduated and immediately set out on his career path as a doctor.
While examining a dig, he became interested in fingerprints and their usefulness as evidence in court proceedings. After that, he began experimenting with fingerprinting techniques.
Faulds is most famous for his contributions to forensic research, including his pioneering work on fingerprint analysis—but he also significantly contributed to understanding other pillars of science.
[Source: BBC]
---
Similar Articles:
---
#5. Dr. Edmond Locard (1877-1966): Sherlock Holmes of France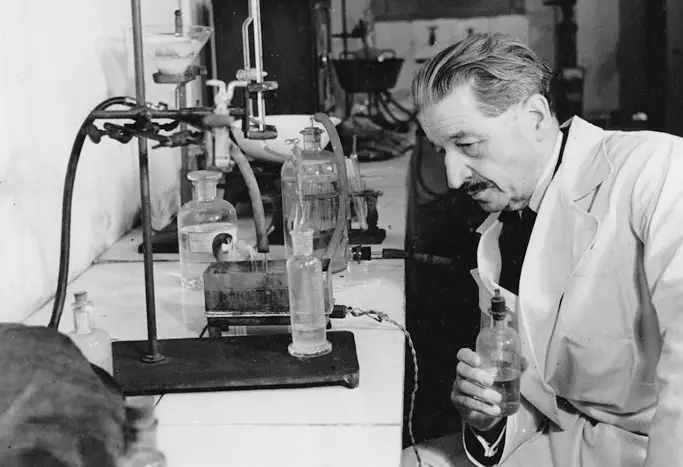 What makes Edmond Locard famous?
If you've ever had to do a crime scene investigation, you know that you need to keep track of what's happening. You need to collect evidence and ensure it stays in one place so you can study it later. But this is a lot more difficult than it sounds. 
A French scientist gave you an easy way to do your work.
Edmond Locard was born in 1877 in Saint Chamond, France. After studying law and medicine in Lyon, he created Europe's first forensic laboratory. 
This criminologist came up with the idea of the "exchange principle." This means that if you have something out in the open, like your knife or gun, then any blood or other substances on your hands will be transferred to whatever item it touches (and vice versa). 
The idea that a crime can be committed by touch or transfer rather than by direct bodily contact has been used by police departments worldwide.
What is the best Edmond Locard quote?

"Every contact by a criminal leaves behind a trace."
[Source: Crime Museum]
#4. Sir Bernard Spilsbury (1877-1947): The Father of Forensics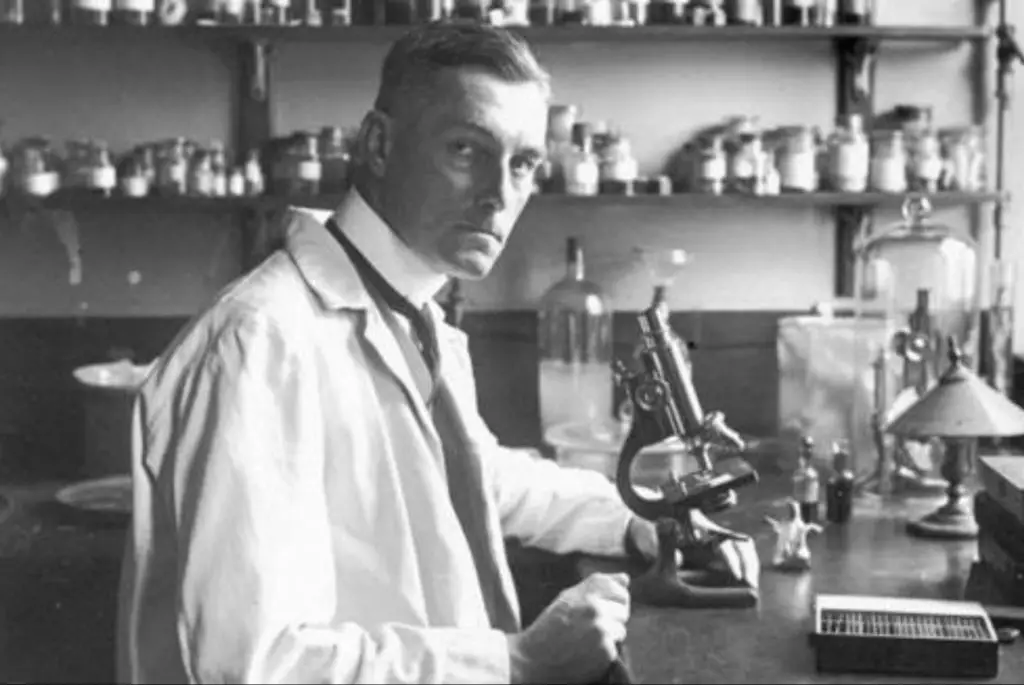 What makes Sir. Bernard Spilsbury famous?
What do you get when you mix a brilliant, highly motivated scientist with an unquenchable thirst for knowledge and a desire to help the public better understand science? You get Bernard Spilsbury.
He was born in Leamington Spa in 1877. He became interested in medicine and science at an early age, and he went on to earn a degree in pathology. 
Spilsbury is best known for his contributions to several high-profile cases, including the landmark Podmore case. During World War II, he was part of a deception operation by Allied forces that saved several people.
[Source: Forensic Blog]
#3. Dr. Michael Baden (1934-present): The Renowned Pathologist Who has Conducted More Than 20,000 Forensic Autopsies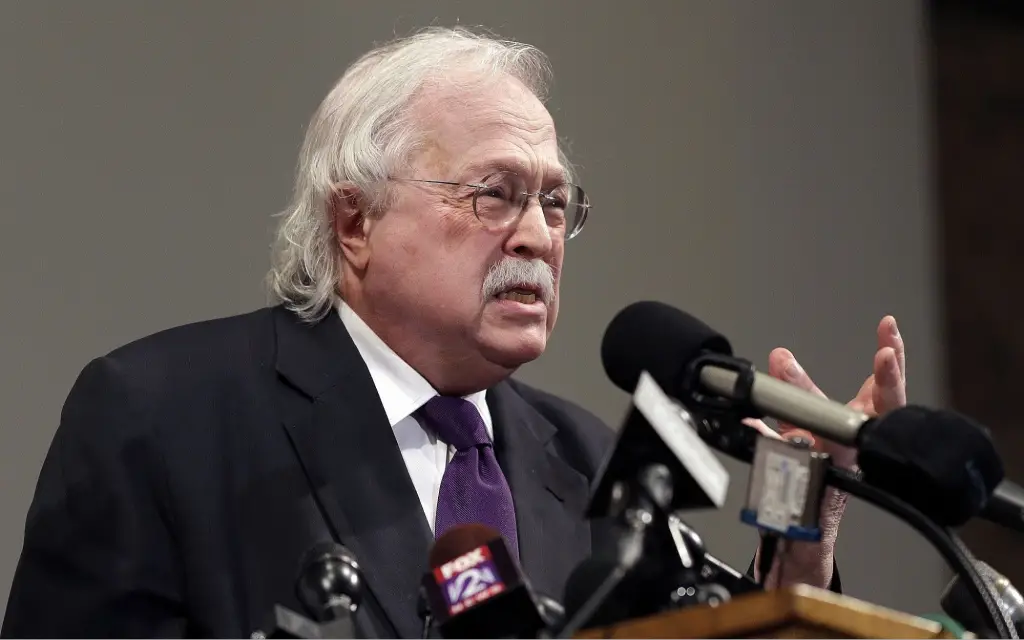 What makes Michael Baden famous?
Michael Baden was born in 1934 in The Bronx, New York. He attended the New York City School of Medicine before going to Bellevue hospital for his residency. 
Baden is also well known for his work as a medical examiner, having served as a chief medical examiner in New York City from 1978 to 1979. He has also been part of an autopsy team that examined high-profile cases such as John F. Kennedy's assassination.
What is the best Michael Baden quote?

"I saw why people died and how they died. I saw gunshot wounds and liver failure. It was a good learning experience, so I came regularly on weekends and holidays."
[Source: Crime Museum ]
#2. Dr. Joseph Bell (1837-1911): The Scottish Surgeon Who Inspired Sherlock Holmes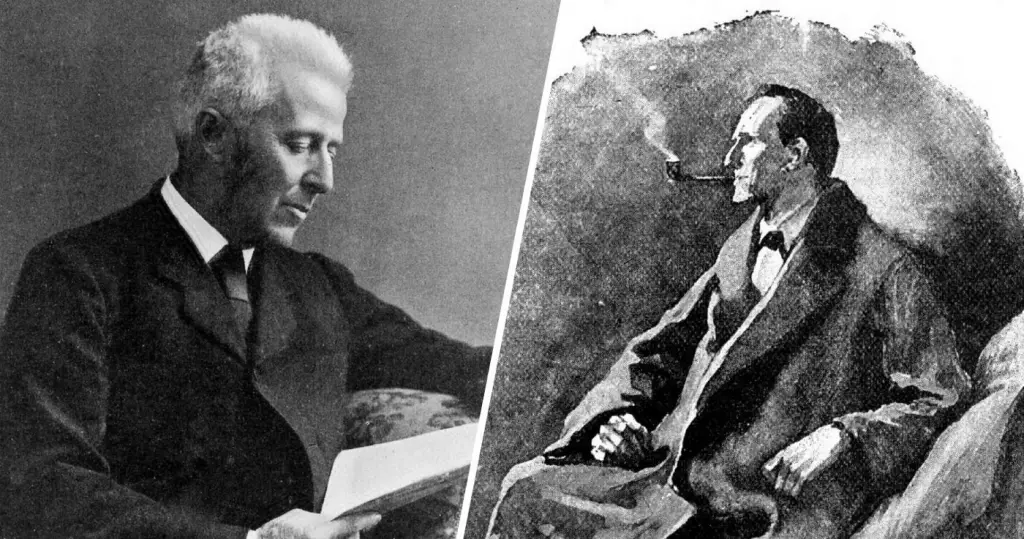 What makes Dr. Joseph Bell famous?
Dr. Joseph Bell was an influential Scottish surgeon and one-person show. He was born in Edinburgh in 1837, studied at the University of Edinburgh Medical School, and became a world leader in his field.
His strong observational skills and ability to make diagnoses were so well-known that people began calling him "the great observer." He also inspired British author Arthur Conan Doyle, who created the Sherlock Holmes character. Doyle was fascinated by Dr. Bell's ability to observe the minutiae of human behavior and use them to make diagnoses.
Dr. Bell pioneered the field of forensic science with his solid observational skills, which are still useful at crime scenes.
What is the best Dr. Joseph Bell quote?
 "To a great mind, nothing is little."
[Source: The Arthur Conan Doyle Encyclopedia]
#1. Dr. William Bass (1928-present): The Creator of The Body Farm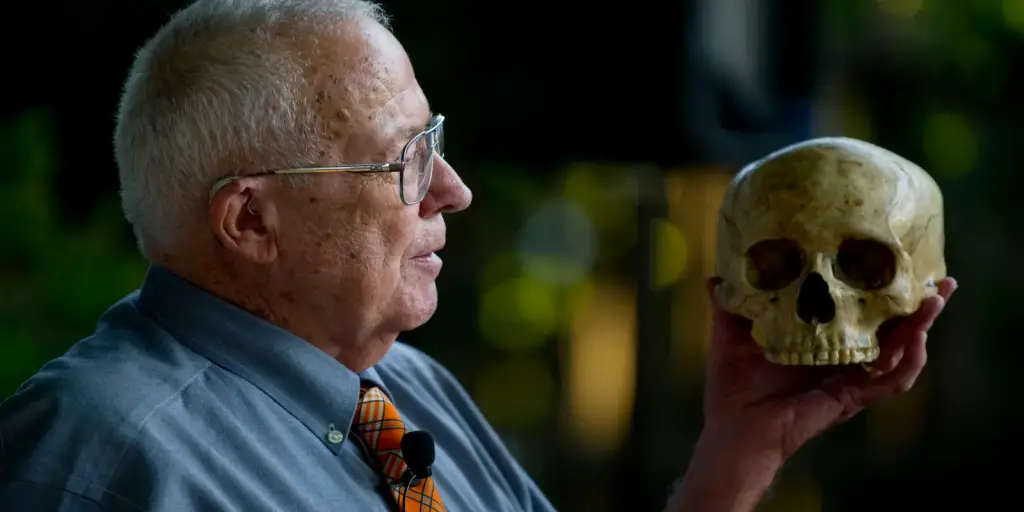 What makes William M. Bass famous?
William M. Bass is a US forensic anthropologist who was born in Staunton, Virginia, in 1928. He studied psychology at the University of Virginia before completing his graduate studies at the University of Kentucky and later the University of Pennsylvania. 
His research focuses on human decomposition, including the effects of various weather conditions on bones. Bass is best known for his work with authorities to identify human remains. He also established the world's first research facility for anthropological study at the University of Tennessee.
What is the best William M. Bass quote?

"All you can do is look at the evidence and listen to the bones. The bones don't always tell you the whole story, but when they do, the tale can be both horrifying and hypnotizing."
[Source: Forensic Blog]
Final Thoughts
Suppose you're seriously interested in becoming a forensic scientist. In that case, it's best to look into a university that majors in the subject or graduate classes for degrees relevant to the field. 
If you are already a student but have not yet decided on a major, check out a few of your local universities. The best thing about this ever-changing science is that the opportunities for growth and employment are expanding with each passing day. It's already an exciting field full of fantastic discoveries, with plenty more to come.