To celebrate scientists and scientific advancements, we have collected a list of the most famous computer scientists that will inspire us for the greater good.
A computer scientist is someone who studies the behavior of computer hardware and software. 
You may know Alan Turing, but have you ever heard of Sophie Wilson? 
Don't worry. 
Today, you'll learn about all the scientists who advanced the profession and make you proud to identify as a computer scientist. 
We compiled this list using resources such as the National Inventors Hall of Fame, the Computer Museum, and other online libraries.
Our list also includes some of the biggest computer geeks and scientists in history among the world's most famous artists and scientists.
Let's begin!
Famous Computer Scientists
#26. Shigeru Miyamoto (1952-present): A Pioneering Video Game Designer Who Designed Some of The Best Video Games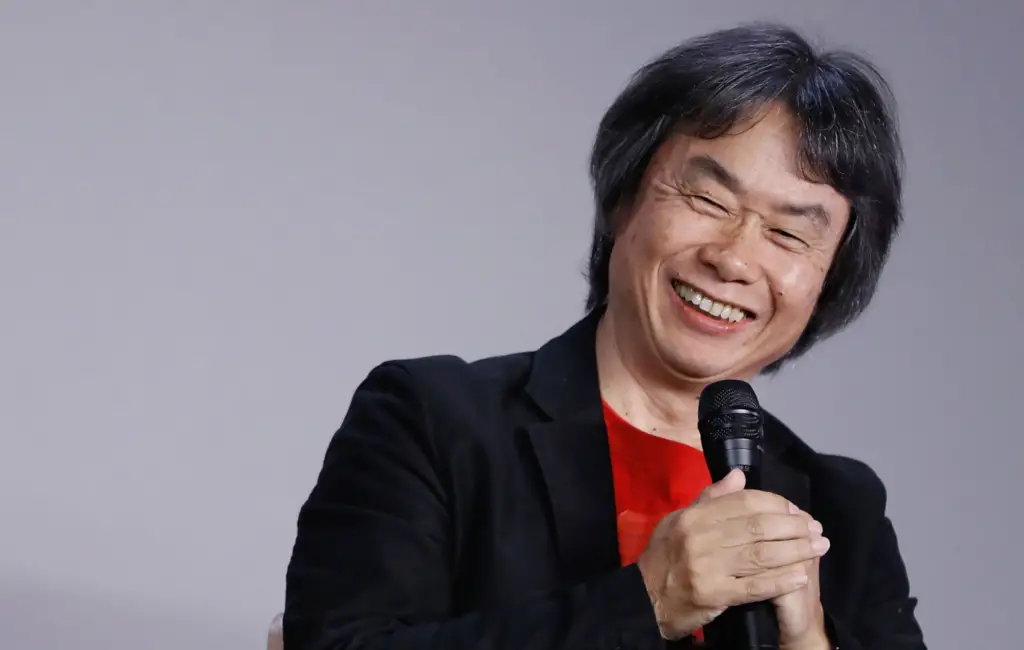 What makes Shigeru Miyamoto famous?
Shigeru Miyamoto is a Japanese video game designer and programmer who is best known for his work at Nintendo. He was born in Sonobe, Kyoto, in 1952 and graduated from the Kanazawa College of Art with a degree in industrial design.
Miyamoto joined Nintendo in 1977 as an apprentice game designer, where he worked on several games, such as the Sheriff. Miyamoto went on to create The Legend of Zelda, Star Fox, Donkey Kong, and Pikmin. 
In 1998, Miyamoto was named the first inductee to the Hall of Fame of the Academy of Interactive Arts and Sciences. He has received numerous awards from video game developers worldwide, including Person of Cultural Merit in Japan.
What is the best Shigeru Miyamoto quote?
"I think that inside every adult is the heart of a child. We just gradually convince ourselves that we have to act more like adults."
[Sources: Nintendo, The New Yorker]
#25. Donald Knuth (1938-present): Father of Algorithm Analysis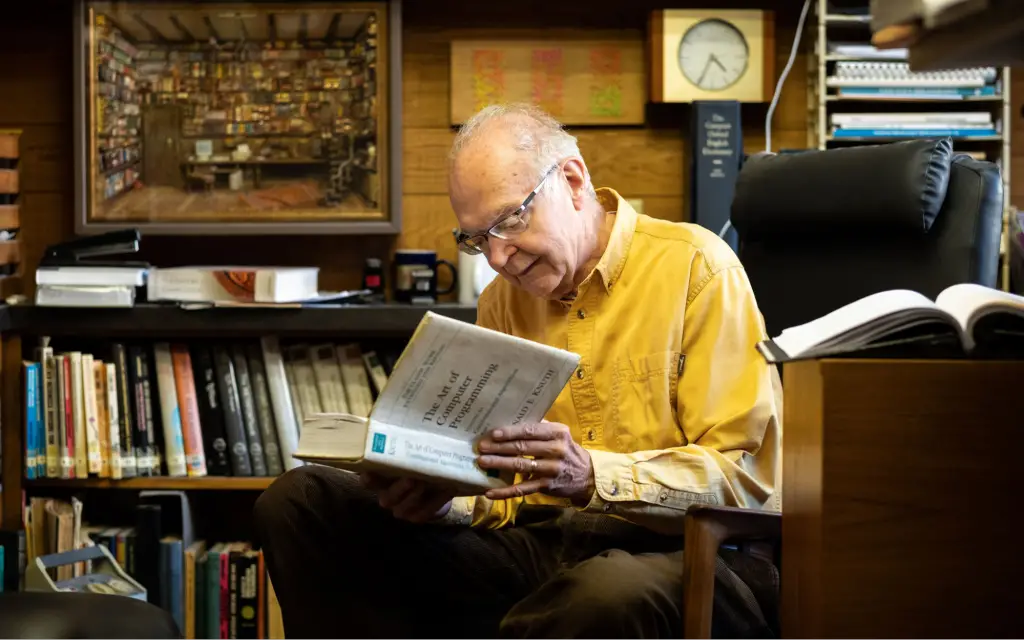 What makes Donald Knuth famous?
Donald Knuth is a US-born mathematician, computer scientist, and professor emeritus who is best known for his contributions to the field of algorithms and his development of the TeX computer typesetting system.
[Source: Quanta Magazine]
#24. John Carmack (1970-present): Founder of ID Software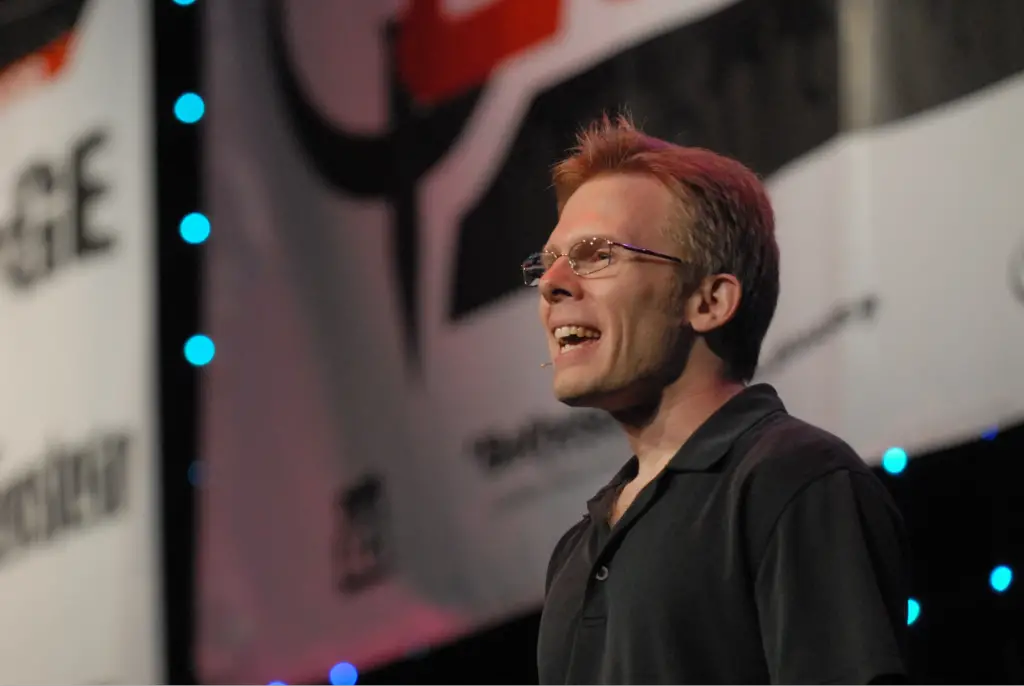 What makes John Carmack famous?
John Carmack is an American video game developer and computer programmer. He is best known for co-founding id Software Company, where he created several games, including Rage, Doom,  Quake, Commander Keen, and Wolfenstein 3D.
[Source: Encyclopedia Britannica]
---
Similar Articles:
---
#23. Vinton G. Cerf (1943-present): One of The Fathers of The Internet
What makes Vinton Cerf famous?
Vinton Cerf is a highly regarded computer scientist and Internet pioneer who has been involved with the development of many key technologies. Cerf rose to fame when he developed the Internet's architecture and the TCP/IP protocols alongside Robert Kahn, an electrical engineer. 
He received the Turing Award, National Medal of Technology, and the Presidential Medal of Freedom, among other prizes, for his contributions to technology.
[Source: Encyclopedia Britannica]
#22. James A. Gosling (1956-present): The Father of Oracle and Java Programming Language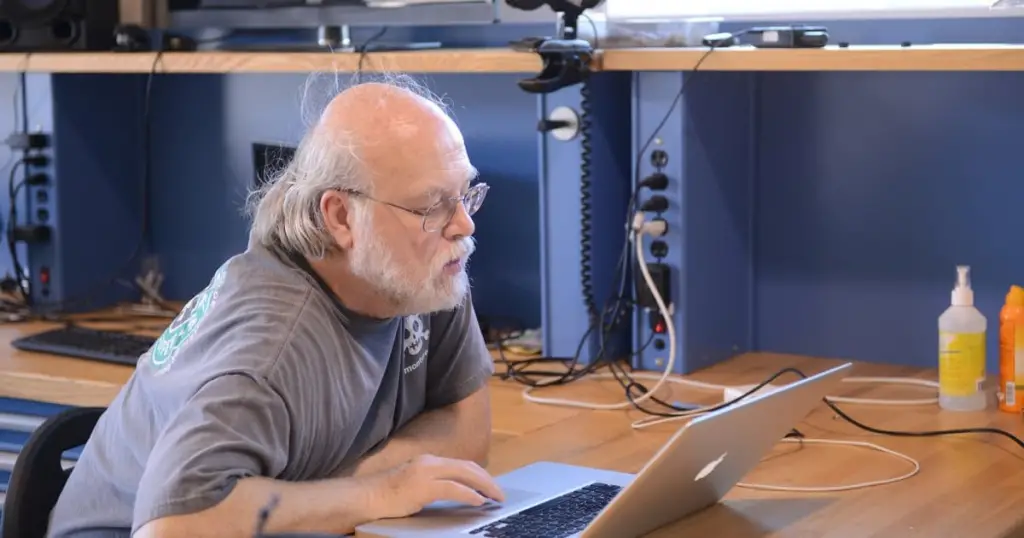 What makes James Gosling famous?
James A. Gosling is a Canadian computer scientist who was the mastermind behind the Java programming language, which is one of the world's most popular programming languages. 
[Source: Computer History Museum]
#21. Niklaus E. Wirth (1934-present): Father of Pascal Programming Language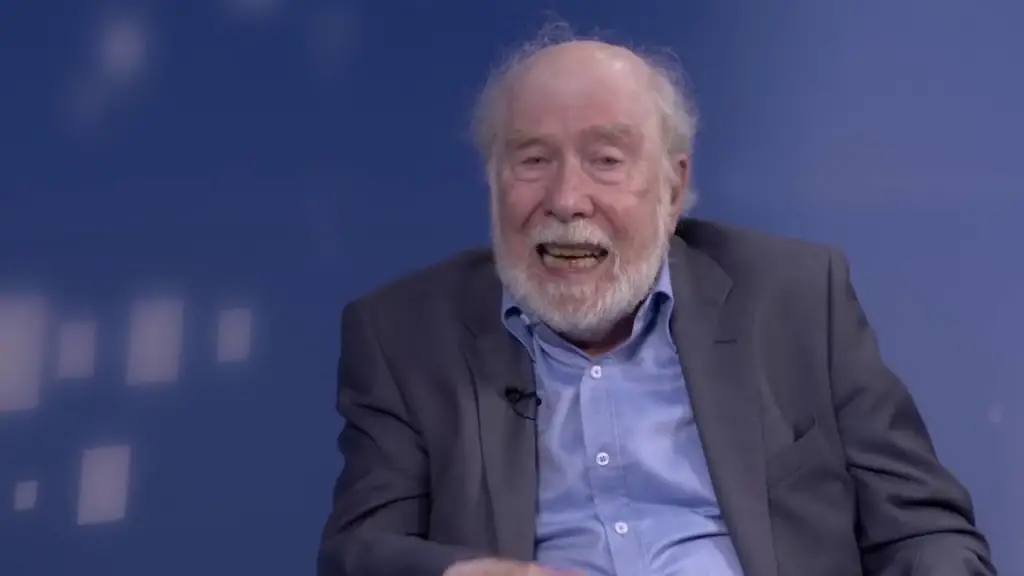 What makes Niklaus Wirth famous?
Born in 1934, Swiss computer scientist Niklaus Wirth was a pioneer of computer programming languages. He developed the Euler language in 1965 and the Pascal language in 1970, which was later used by many other programming languages. In 1984, Wirth won the Turing Award for his work in computer science.
[Source: AM Turing]
---
Similar Articles:
---
#20. Kathleen Booth (1922-present): One of The First Computer Scientists in the World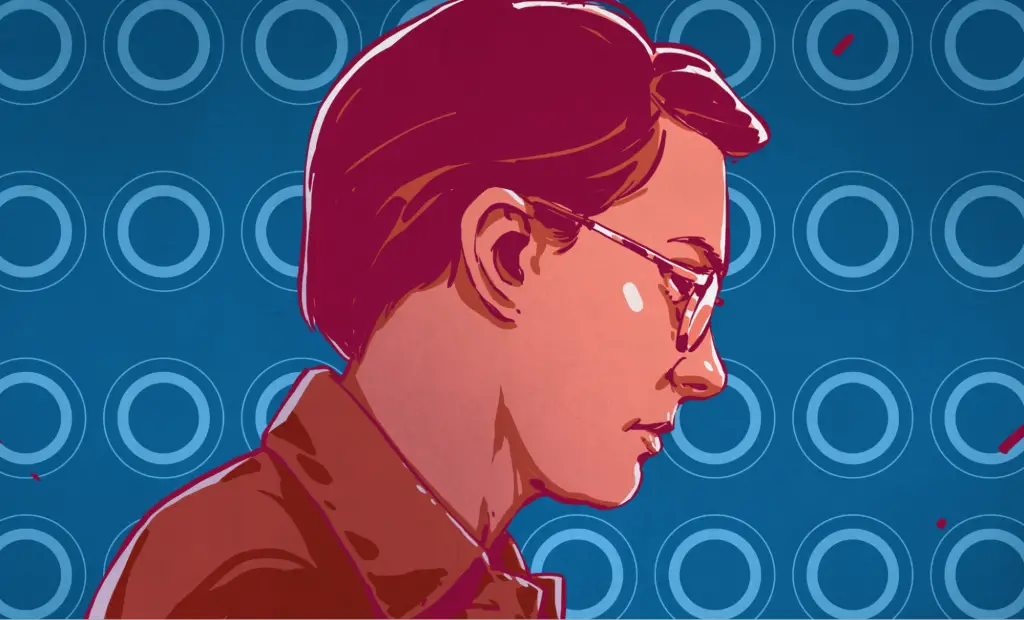 What makes Kathleen Booth famous?
Kathleen Booth is a British computing pioneer and one of the most famous computer scientists in the world. She is best known for her contributions to the design of a relay computer, a series of electronic computers, and the creation of an assembly language
[Source: DBpedia]
#19. Brian Kernighan (1942-present): A Scientist Who Co-Authored The First Book on C Programming Language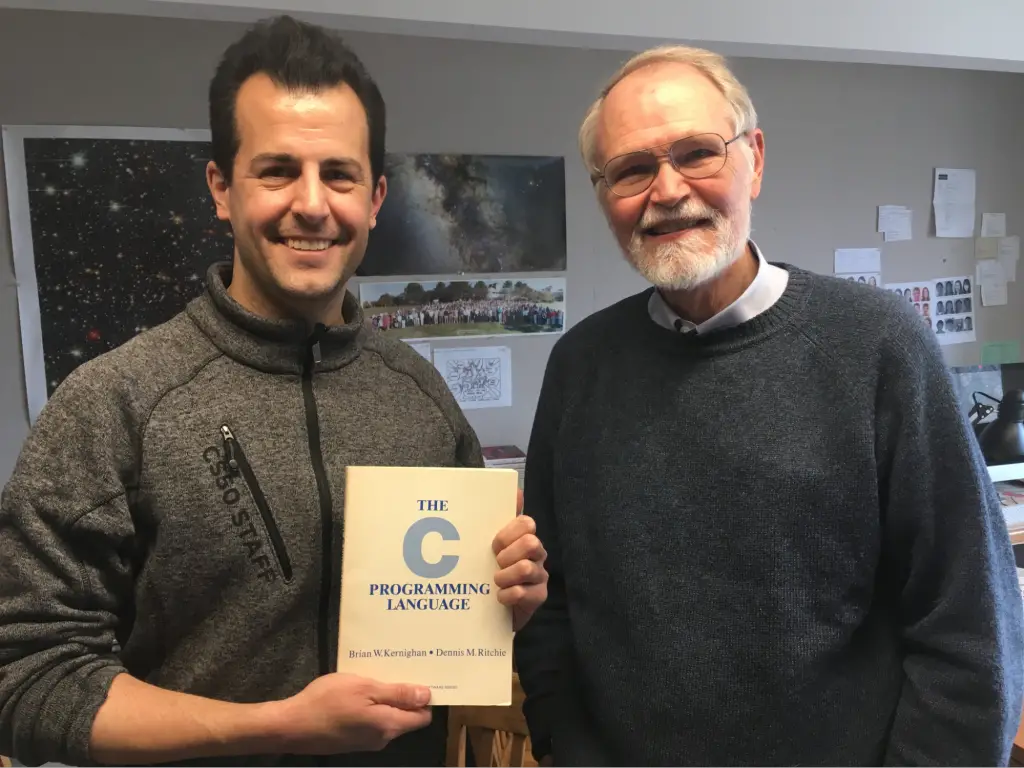 What makes Brian Kernighan famous?
Brian Kernighan is a Canadian computer scientist who was born in Toronto in 1942. He is best known for being one of the foremost experts in the C programming language. He and Dennis Ritchie wrote the first book on C, which has been updated several times since then.
[Source: The New Stack]
#18. Alan Kay (1940-present): Father of Personal Computer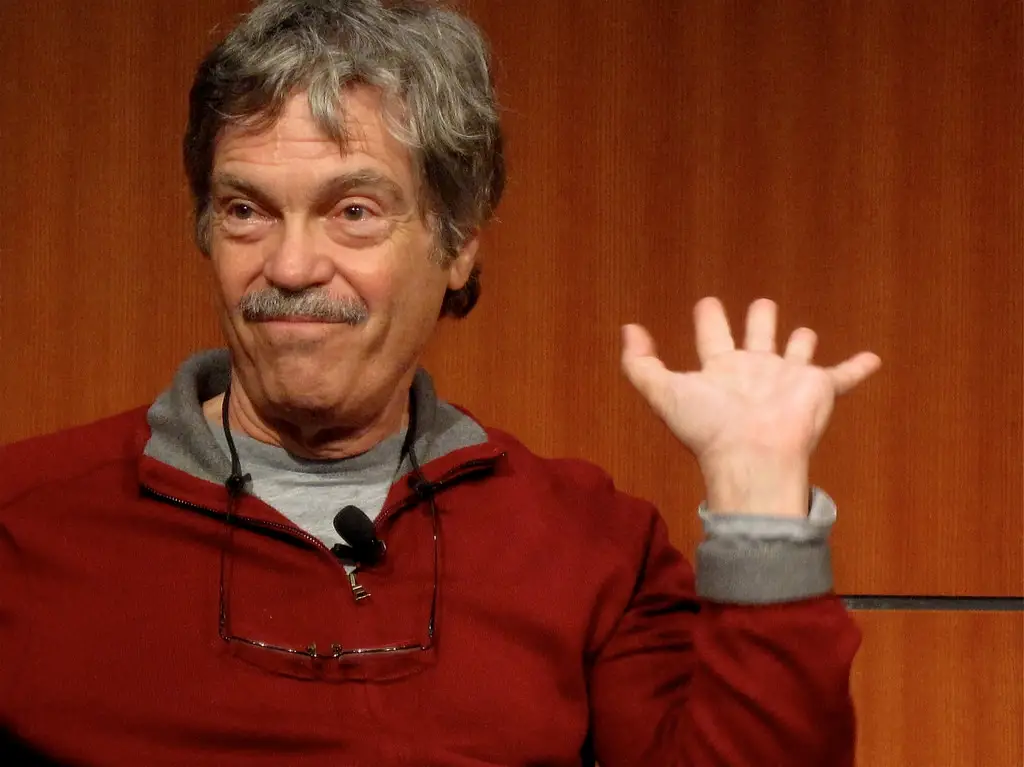 What makes Alan Kay famous?
Alan Kay is a computer scientist and architect who is best known for his work on the personal computer revolution. He was the recipient of the Turing Award, the "Nobel Prize of Computing" in 2003 for his work on object-oriented programming languages and the development of the Smalltalk environment.
[Source: Encyclopedia Britannica]
---
Similar Articles:
---
#17. Jawed Karim (1979-present): YouTube Co-Founder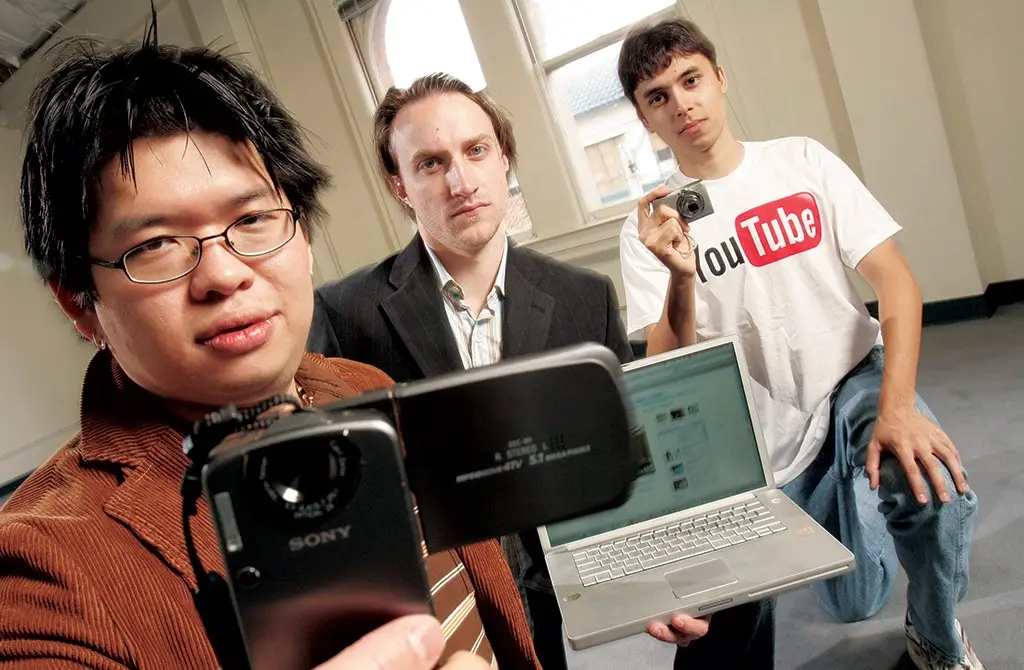 What makes Jawed Karim famous?
Jawed Karim's story is an inspiring one. He was born in Merseburg, Germany, and eventually moved to the United States when he was 14. 
Jawed Karim attended the University of Illinois at Urbana-Champaign, earning his bachelor's degree in computer science. He began working at PayPal before completing his coursework. It was at PayPal where he met Steve Chen and Chad Hauley, with whom he founded YouTube in 200
Jawed Karim is also famous as the first person to create a YouTube channel and post a video on the platform. His video "Me at the Zoo" has 235,817,062 views as of June 20, 2022.
He is also among the first people to invest in Airbnb, which he did in 2009. Through Y Ventures, Karin has invested in Reddit as well as Palantir Technologies and Eventbrite. 
What is the best Jawed Karim quote?
" Berlin is well on its way to becoming one of the most vibrant startup hubs in the world."
[Sources: ValiantCEO, The Famous People ]
#16. Bill Gates (1955-present): Microsoft Co-Founder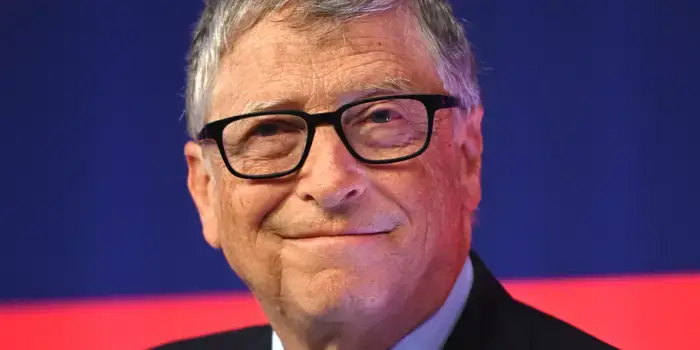 What makes Bill Gates famous?
Bill Gates was born in 1955 in Seattle, Washington. He is one of the most prominent business magnates of all time and is the 4th world's richest man as of June 6, 2022.
Gates and his friend Paul Allen founded Microsoft together. The company soon became a worldwide success that would change how people interacted with technology— from phones to computers to operating systems.
Besides Microsoft, Bill Gates co-founded the Bill & Melinda Gates Foundation.
But did you know he has ADHD? While it's true that he has struggled with his own ADHD in school, he has been able to overcome it by using his incredible brainpower to create something amazing: a company that has made him incredibly wealthy.
What is the best Bill Gates quote?
"Success is a lousy teacher, it seduces smart people into thinking they can't lose."
[Source: Encyclopedia Britannica]
#15. Steve Wozniak (1950-present): The Co-Founder of Apple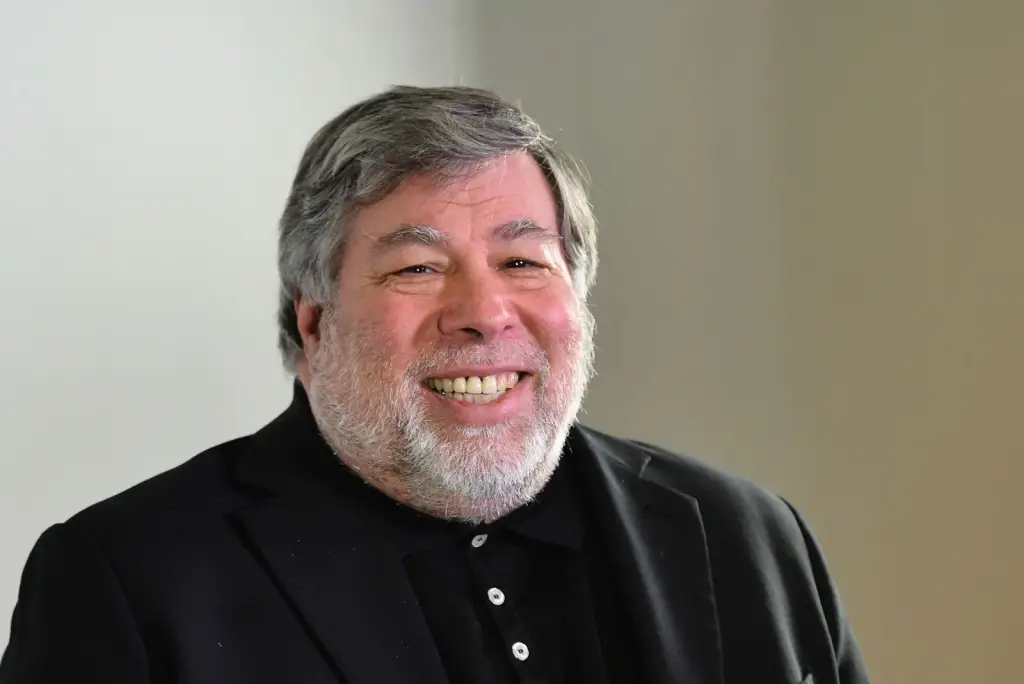 What makes Steve Wozniak famous?
Stephen Wozniak is a true pioneer in the world of technology. He was born in San Jose, California, in 1950, and he has worked tirelessly to improve the lives of people worldwide by creating groundbreaking tech products that have helped shape our modern age.
Wozniak started his career as a computer programmer and engineer for Hewlett-Packard (HP). He co-founded Apple Inc., one of the largest tech companies in the world today, with Steve Jobs in 1976.
Steve Wozniak developed the Apple I—the first personal computer ever created—which was sold for $666.66. His team later developed Apple II, which was a highly successful microcomputer.
He later founded CL 9, which developed the Universal Remote and is considered by many as one of the most innovative remote controls ever made.
Wozniak has also been an active philanthropist who continues to support technical education as well as flash memory and telecommunications sectors.
What is the best Steve Wozniak quote?
"I learned not to worry so much about the outcome, but to concentrate on the step I was on and to try to do it as perfectly as I could when I was doing it."
[Sources: Encyclopedia Britannica, Berkeley Engineering]
---
Similar Articles:
---
#14. Sergey Brin (1973-present): Google Co-Founder & Top 10 Richest Person in the World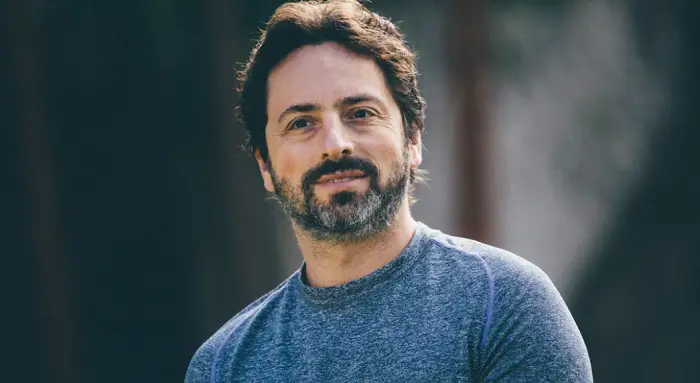 What makes Sergey Brin famous?
Sergey Brin, the Russian-born American Internet entrepreneur, is one of the biggest names in tech. He co-founded Google LLC with Larry Page and became one of the wealthiest people in the world as a result. Brin has a net worth of $99.6 billion and is the 8th richest person globally as of June 2022.
[Source: Encyclopedia Britannica]
#13. Cynthia Solomon (1938-present): The Scientist Who Created Safe Computer Environments For Children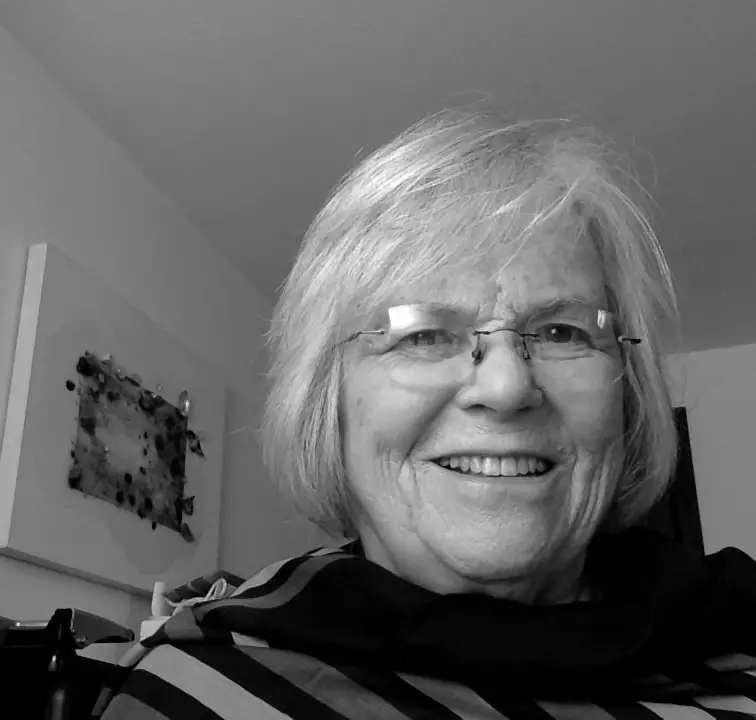 What makes Cynthia Solomon famous?
Cynthia Solomon is an American computer scientist who has made significant contributions to the field of computer science and artificial intelligence. She is best known for her work in educational computing. 
Born in Somerville, the USA, in 1938, Cynthia Solomon earned her Master's of Science Degree in Computer Science from Boston University in 1976. She went on to graduate with a Ph.D. in Education from Harvard University.
Solomon's first major contribution was to develop Logo, a programming language designed specifically for children's use. The idea behind this project came after she noticed that many children were struggling with learning how to program computers. 
The result was Logo that allowed users to create their own programs using simple shapes and colors while still being able to understand what each button did without having any prior knowledge of programming languages like BASIC or Pascal.
[Sources: Tinkerers, Code Sync]
#12. Satoshi Nakamoto (1975-present): The Genius Who Created Bitcoin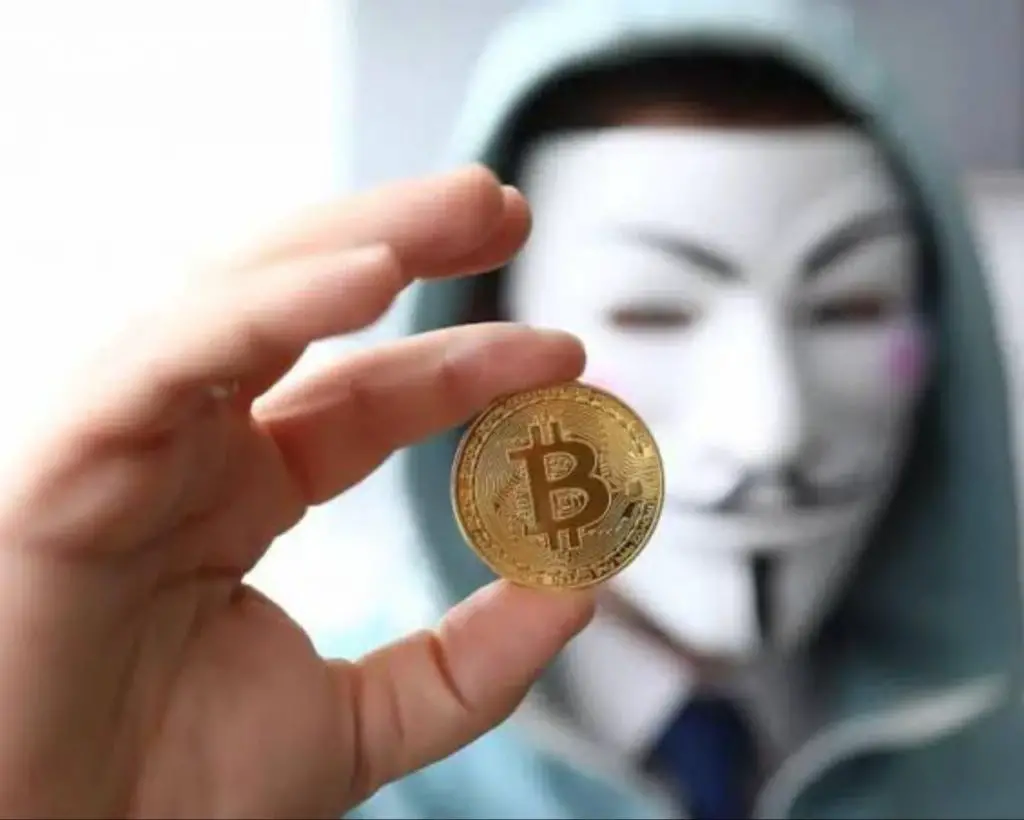 What makes Satoshi Nakamoto famous?
The man behind bitcoin, blockchain, and all things cryptocurrency is a mystery. While there are many theories as to who he might be, one thing is clear: Satoshi Nakamoto is a genius.
Satoshi was born in 1975 and studied at California State Polytechnic University. Many believe that this is the place where he developed his ideas for blockchain technology and launched the world's first cryptocurrency, Bitcoin.
It's not hard to imagine how someone so brilliant could have come up with such an innovative idea—and then refused to claim the credit after as it rose to fame.
What is the best Satoshi Nakamoto quote?
"If you don't believe it or don't get it, don't worry, I don't have the time to try to convince you, sorry."
[Source: Investopedia]
#11. Sophie Wilson (1957-present): The Architect of The Modern Computing World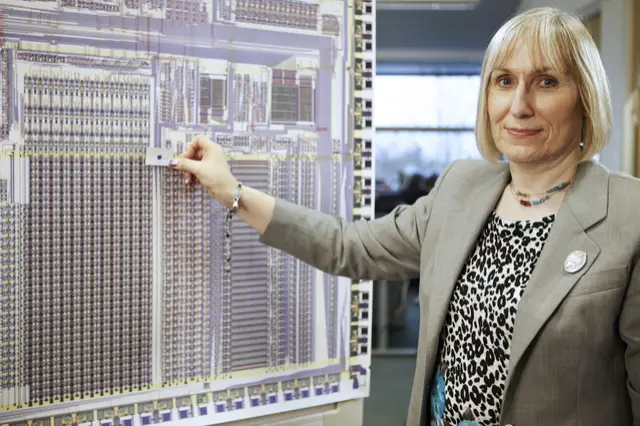 Credits: Wikipedia
What makes Sophie Wilson famous?
Sophie Mary Wilson is an English computer scientist who played a key role in developing BBC Micro, one of the first personal computers ever made.
Sophie Mary Wilson was born in Leeds in 1957 and studied computer science and mathematics at the University of Cambridge. She went on to work at Acorn Computers, where she contributed to the development of BBC Micro—one of the most influential computers of that era. 
Her contributions to the BBC BASIC Programming Language were also highly influential, and her work helped lay the groundwork for the ARM architecture, which is used today in smartphones.
What is the best Sophie Wilson quote?
"Overnight Success Takes 30 years."
[Sources: Computer History Museum, Computer Weekly]
#10. Ted Nelson (1937-present): Pioneer of Hypertext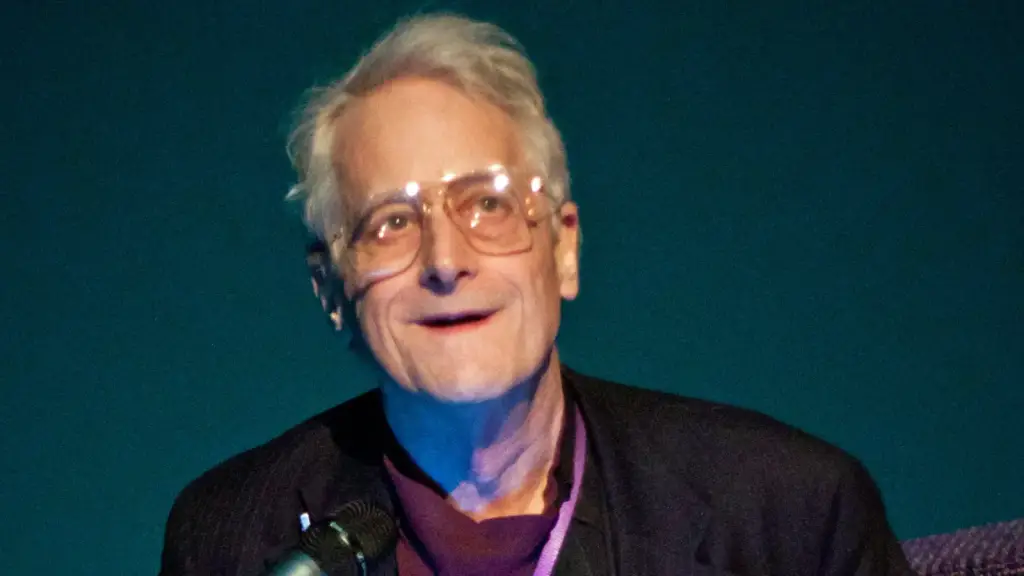 What makes Ted Nelson famous?
Ted Nelson is a man who can make you feel like you're traveling through time and space with him. His work in computer science is so far-reaching that it's hard to believe that he wasn't born in the 21st century.
You can tell that he's seen and done things that made him question how we look at information and how we process it. He has the mind of an explorer, and his passion for the future is contagious.
Born in Chicago, Ted Nelson is a man of many hats. He's a sociologist, computer scientist, philosopher, and writer. Nelson is also a literary romantic who thinks of himself as an American Orson Welles of software.
He is famous for coming up with the terms hypermedia, hypertext, intertwingularity, virtuality, and translucation. These terms are important to computer science as they relate to how we interact with information.
Ted Nelson also has an extensive history of Attention-Deficit Disorder (ADD).
What is the best Ted Nelson quote?
"Learning to program has no more to do with designing interactive software than learning to touch type has to do with writing poetry."
[Source: Ted Nelson]
#9. Linus B. Torvalds (1969-present): The Father of Linux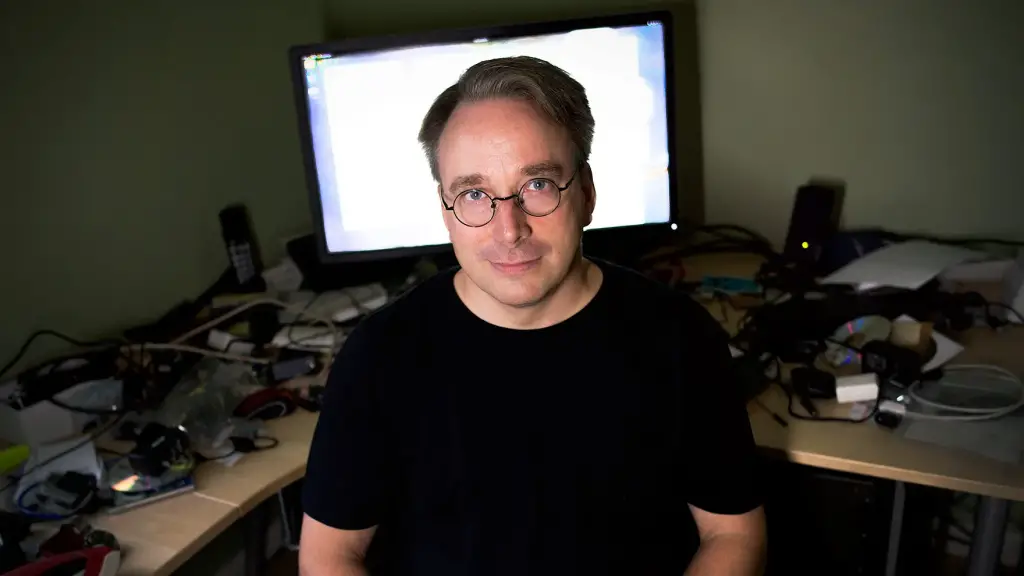 What makes Linus Torvalds famous?
Linus Torvalds is a Finnish-born American software engineer who is best known for developing the Linux kernel, which is used in Android and Linux distribution operating systems.
[Source: Encyclopedia Britannica]
#8. Jean Bartik (1924-2011): The Lady Who Programmed One of The First Computers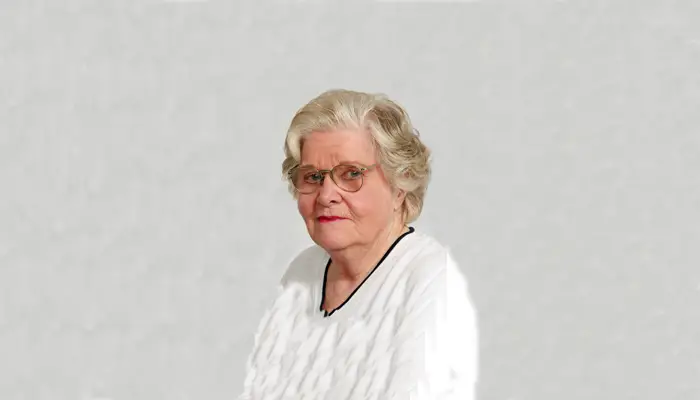 What makes Jean Bartik famous?
Jean Bartik was a mathematician and computer programmer born in 1924 in Alanthus Grove, Missouri. She studied mathematics at Northern Missouri State University and the University of Pennsylvania, earning her master's degree in 1967.
Bartik has been described as a trailblazer for women in the field of computer science. She was one of the six-women group working on the ENIAC, a massive engineering project that would eventually become one of the most important computers. ENIAC was an electronic numerical integrator and computer.
Besides her work on computer programming, Bartik also served as a human-computer for the military. She calculated the trajectories for missiles.
[Source: Computer World]
#7. Grace Murray Hopper (1906-1992): Female Military Inventor who Developed COBOL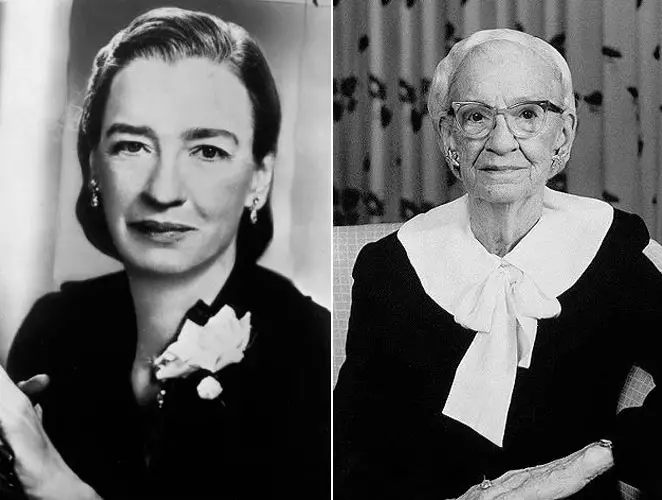 What makes Grace Hopper famous?
Grace Hopper was a computer scientist who served as US Navy rear admiral. She was born in 1906 in New York City and graduated with a master's degree from Yale University. 
Hopper joined the US Navy in 1943, where she became involved with programming computers during World War II. She programmed the Mark 1 computer used during this period and helped create a link editor so people could work on multiple computers simultaneously.
Grace Hopper is well-known for being one of the first women in the United States to receive this position and for what she achieved in her career.
She developed FORTRAN and COBOL, important programming languages.
She received the National Medal of Technology and the Presidential Medal of Freedom and had a military vessel, the USS Hopper, named after her. 
[Source: Encyclopedia Britannica]
#6. Dennis Ritchie (1941-2011): The Father of  C Programming Language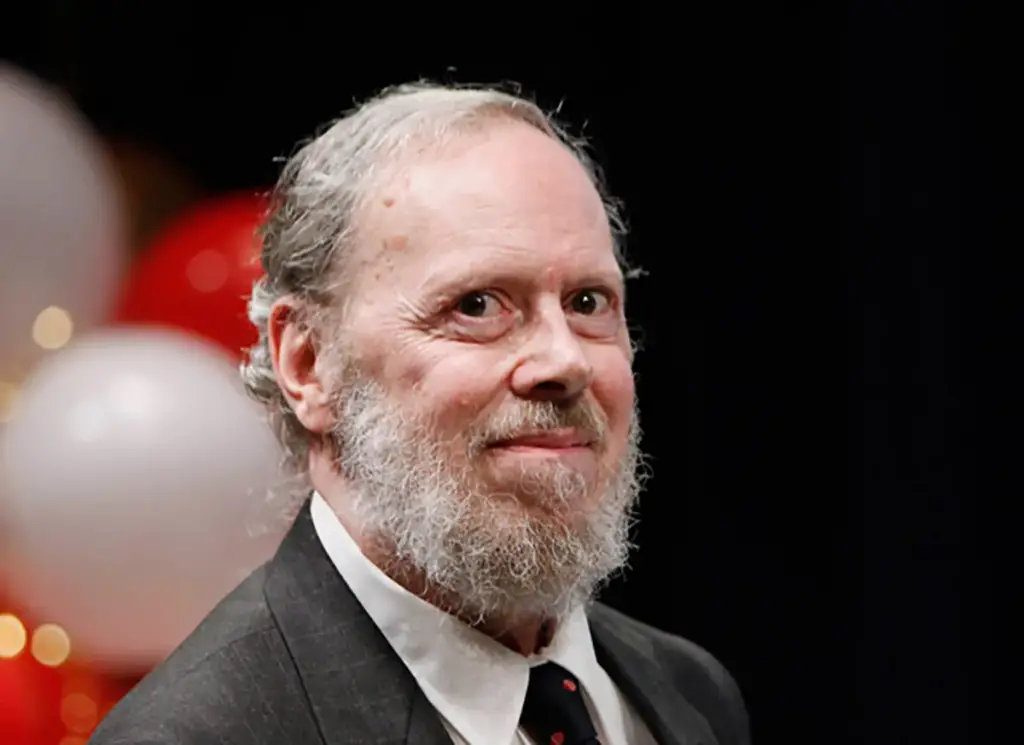 What makes Dennis Ritchie famous?
Dennis Ritchie was a computer scientist who was born in 1941 in Bronxville, New York. He is often considered one of the most influential programmers in history, alongside other famous names like Ken Thompson and Tim Berners-Lee.
Ritchie is famous as the C Programming Language creator. This language allowed programmers to write code that was more compact and easier to understand than previous languages such as COBOL. He also developed the B Programming Language alongside Ken Thompson, emphasizing system design and programming for time-sharing systems. 
This pair also developed the Unix Operating System, one of the most widely used operating systems in history because it was easy to use and had been designed around shared-memory architectures. 
Dennis Ritchie received a Turing Award, among other awards, for his contribution to programming.
What is the best Dennis Ritchie quote?
"The only way to learn a new programming language is by writing programs in it."
[Sources: Encyclopedia Britannica, National Inventors Hall of Fame ]
#5. Guido Van Rossum (1956-present): The Man Who Created Python Programming Language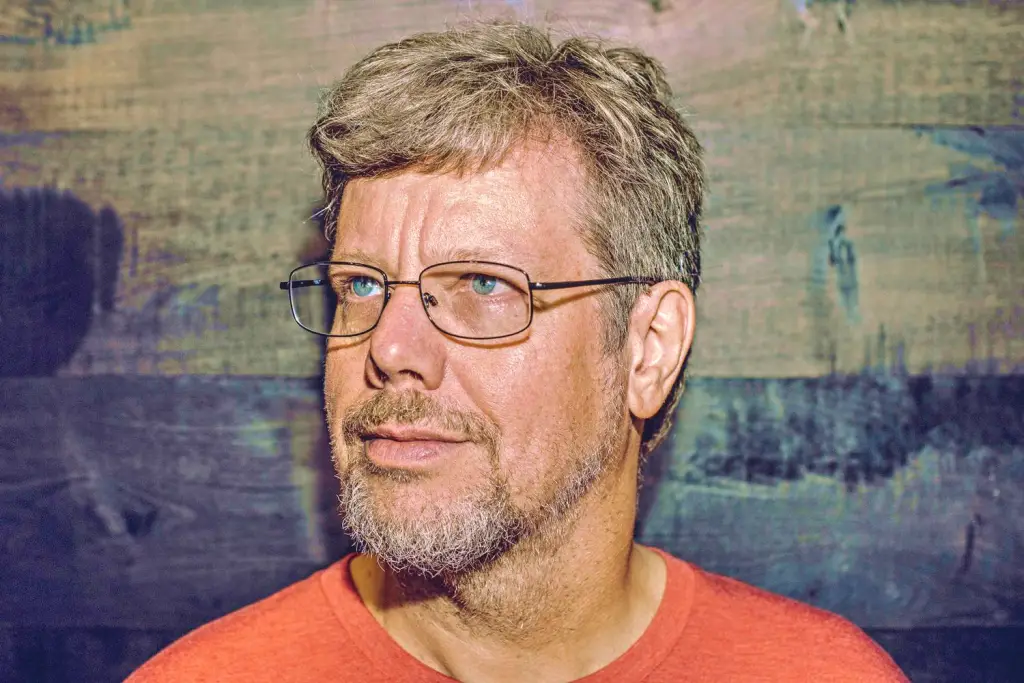 What makes Guido Van Rossum famous?
Guido van Rossum is a Dutch computer scientist and programmer who was born in The Hague. He studied at the University of Amsterdam, where he graduated with an MS in computer science and Mathematics.
After graduation, Van Rossum joined Centrum Wiskunde & Informatica, where he contributed to the development of the ABC Programming Language. 
But he is best known for creating the Python Programming Language, which is still one of the most widely used computer science languages.
Van Rossum has occupied several positions in companies, including Dropbox, Google, Microsoft, and Zope Corporation.
What is the best Guido Van Rossum quote?
"If you decide to design your own language there are thousands of sort of amateur language designer pitfalls."
#4. Claude Shannon (1916-2001): Pioneer of Artificial Intelligence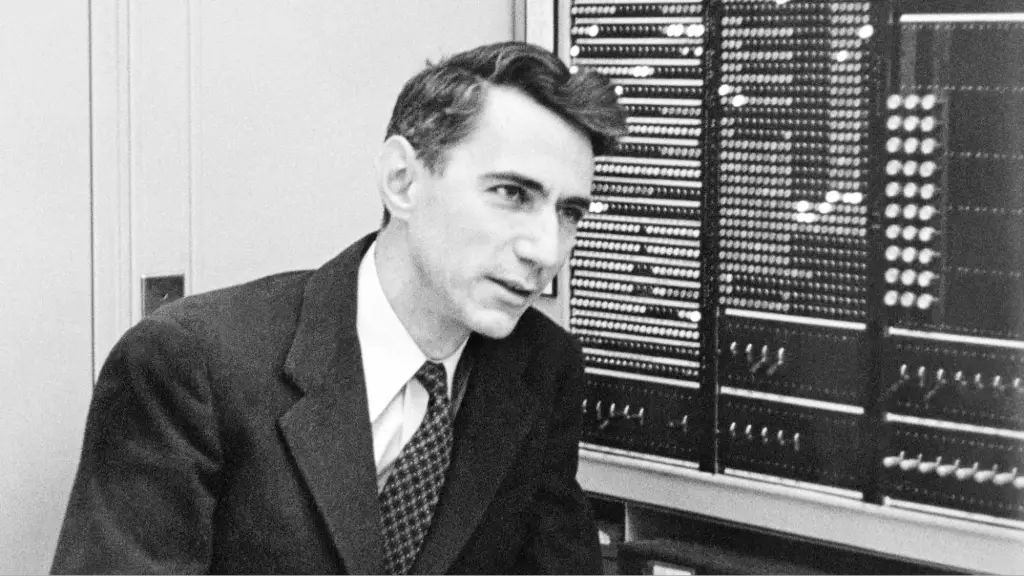 What makes Claude Shannon famous?
Born in Petoskey, Michigan, Claude Shannon was a master of mathematics and engineering who contributed to the development of digital computing, artificial intelligence, and machine learning.
He is best known for his master's thesis, which laid the foundation for digital computing by describing how a digital computer could process information using random bits. He also helped develop AI and machine learning at a time when these subjects were still new.
Shannon constructed a robotic mouse in 1950—the first-ever made for research purposes. He also wrote one of the best cryptography papers ever written, explaining how to write an unbreakable code.
Claude Shannon also published a paper that led to the development of super-intelligent chess programs that could beat humans at their own game with unprecedented skill levels.
[Source: Information Theory Society]
#3. Charles Babbage (1791-1871): The Father of Computer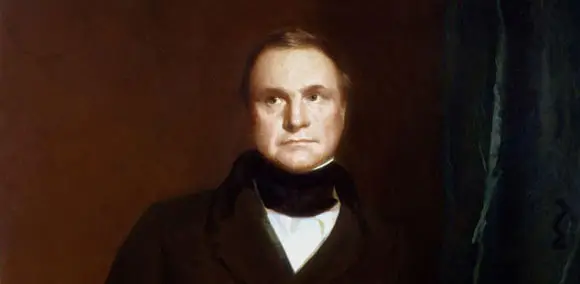 What makes Charles Babbage famous?
If you think about it, the history of computing is a bit like a timeline of people who have tried to build computers—these are all people whose brains have been immortalized in silicon and metal but never completed their work.
Charles Babbage was one of those people. He was born in London in 1791, and his life was devoted to building machines that could be used in various ways. He developed the first mechanical computer—the difference machine—in the 1820s but died before he could finish it.
Babbage also came up with a design for a more complex type of machine that could perform more complex tasks than just arithmetic calculations. He called these machines Analytical Machines because they could perform logical operations such as addition, subtraction, multiplication, division, and Boolean algebraic operations such as AND and OR.
While most people think of computers as magical boxes that store data and do everything automatically, Charles Babbage's idea of a machine included input from humans—you'd need someone to tell your computer what to do next.
What is the best Charles Babbage quote?
"Numbers are the masters of the weak, but the slaves of the strong."
[Sources: Encyclopedia Britannica, University of Minnesota]
#2. Timothy J. Berners-Lee (1955-present):  The Inventor of The World Wide Web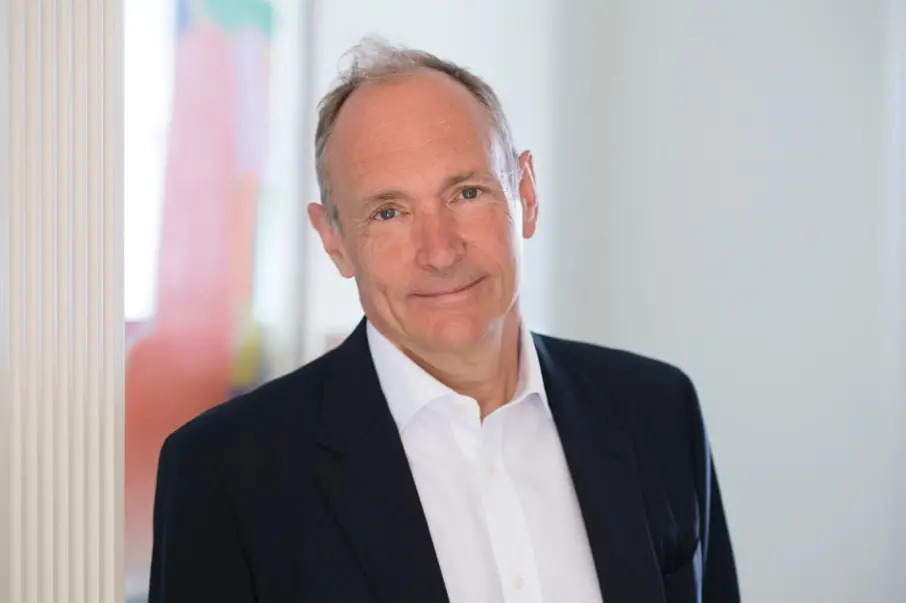 What makes Timothy Berners-Lee famous?
Tim Berners-Lee is a computer scientist born in London in 1955. He attended school at Emanuel School and then went on to earn a BA in physics at The Queen's College in Oxford.
Berners-Lee is best known for creating a way for computers to communicate with each other over networks using simple commands. This invention has led to many new ways of using computers and changed how people use the internet daily.
He was also one of the founders of Europe's first global hypertext information system, now known as HTML (HyperText Markup Language). One example of this system is 'hyperlink,' which allows links to be embedded in documents on web pages.
Berners-Lee continues to work on improving how people interact with technology through his foundation called The World Wide Web Foundation (WWWF), which was established in 1994.
What is the best Timothy Berners-Lee quote?
"The Web does not just connect machines, it connects people."
[Sources: Encyclopedia Britannica, WWWF]
#1. Alan Turing (1912-1954): The Father of Modern Computer Science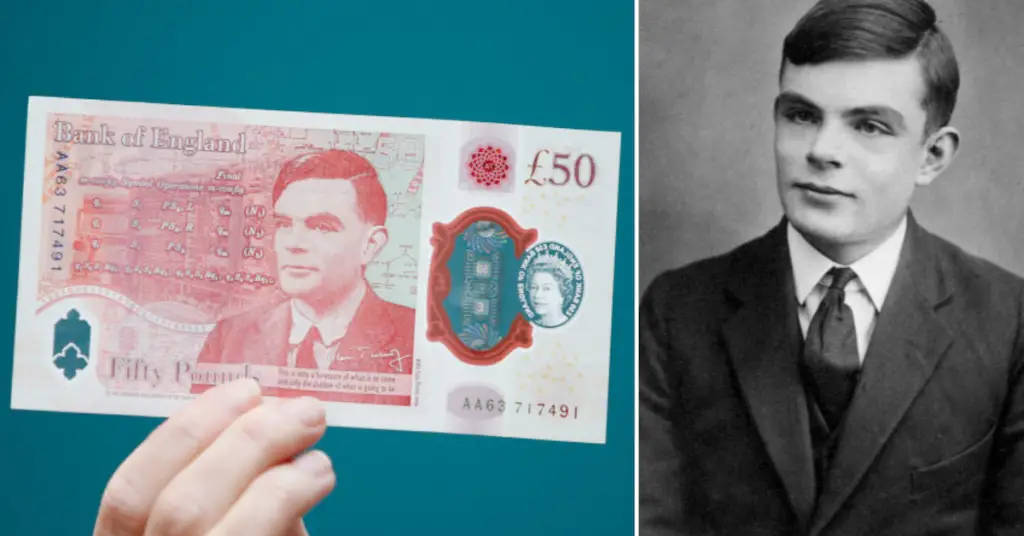 What makes Alan Turing famous?
Alan Turing is dubbed as the father of computer science. 
You may have come across someone saying something is "Turing complete". The term implies it can be programmed to perform virtually any task.
Also, you may have heard of the Nobel Price for Computer Science. That's right. It's the Turing Award.
Finally, the 50-pound bank note. If you have seen the movie "Enigma", then you will realize Turing was instrumental in winning the information warfare during WWII against Nazi Germany.
Born in 1912 in Maida Vale, London, Alan Turing was educated at Sherborne School in Dorset and then attended King's College, Cambridge, where he studied mathematics as an undergraduate. 
After graduating with a Ph.D. in Mathematics from Princeton University in 1948, he worked at Manchester University's Computing Machine Laboratory, where he contributed to machine learning algorithms and artificial intelligence research.
Turing published his paper on "Computing Machinery and Intelligence," which described how machines could think (albeit incorrectly) through their ability to solve problems according to rules. In this paper, Turing also introduced the concept of a Universal Turing Machine (UTM), which remains a key theoretical computer science concept today.
Turing joined the Government Code & Cypher School, where he worked on radar systems for Britain's war effort during World War II. During this time, he was responsible for breaking the German Enigma codes used by German forces during WWII. This gave the allies significant advantages.
Turing is not just remembered for his groundbreaking work in mathematics and computer science—he's also known for being the first gay man to have his face on a banknote in the United Kingdom. 
Alan Turing faced persecution by the government due to his sexuality. These woes may have led to his death in 1954. 
What is the best Alan Turing quote?
"Sometimes it is the people no one imagines anything of who do the things that no one can imagine."
[Sources: Encyclopedia Britannica, Stanford Encyclopedia of Philosophy]
Final Thoughts
These programmers, logicians, mathematicians, and engineers were able to create concepts that defined entire industries and changed the way we live. Their names are household words in the technological world.
Who's your favorite computer scientist, and what made them especially famous? We hope you learned a lot about some of the great minds in this field and got inspired to pursue a career in computer science or technology.