To celebrate scientists and scientific advancements, we have collected a list of the most famous black scientists that will inspire us for the greater good.
If you're looking for a little inspiration to study hard and pursue a career in science, look no further than these famous black scientists. 
These 22 African-American scientists stood out from the lists we consulted, including Nobel Prize nomination lists, Inventors Hall of Fame websites, biographies, and science podcast episodes. 
Some names might be familiar to you, while others may be new discoveries. Regardless, these scientists should all be celebrated for their achievements!
So put on your thinking cap, and get ready to learn about some of the smartest and most accomplished Black in science!
Famous Black Scientists
Rebecca Lee Crumpler (1831-1895): First Black Female Physician who broke down the barriers to careers in medicine for African Americans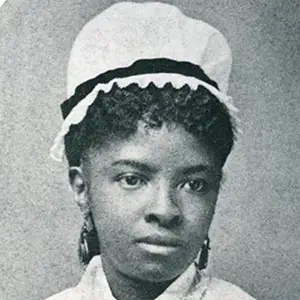 What makes Rebecca Lee Crumpler famous?
People often refer to Rebecca Lee Crumpler as one of the most influential African-American female authors of all time because she was able to depict her experiences so accurately through her writing. Rebecca Lee Crumpler was a doctor, author, and nurse born in 1831 in Delaware, United States. 
Besides being the first African-American medical doctor, her book, Book of Medical discourses, was among the first books by blacks in the US. 
Crumpler's primary area of expertise was treating women and children, which was unusual because women were not considered fit to study medicine then. 
Which is the best Rebecca Lee Crumpler quote?
"Selfish prudence is too often allowed to come between duty and human life."
[Sources: NPS, Insightful Black History]
#21. David Crosthwait, Jr. (1898-1976): Pioneered air conditioning that changed indoor comfort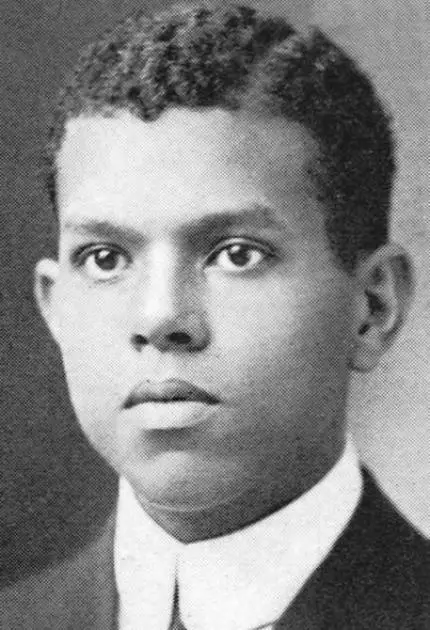 What makes David Crosthwait Jr. famous?
David Crosthwait Jr. was born in Nashville, Tennessee, in 1898. He would go on to become one of the most accomplished engineers in the field of heating systems, air ventilation, and central air conditioning.
Many firsts marked Crosthwait's career. He became the first black member of The American Society of Heating, Refrigeration, and Air Conditioning Engineers. He was named a fellow of The American Association for Advancement of Science.
Mr. Crosthwait was also known for his work with air conditioning systems—a highly neglected field before his time. This field has become important in modern society due to its ability to provide comfort and safety in extreme weather conditions.
David Crosthwait helped develop the heating systems for the Radio City Music Hall and Rockefeller Center, earning him several patents.
[Sources: BHA, National Inventors Hall of Fame]
#20. Marie M. Daly (1921-2003): A Pioneer in Protein Synthesis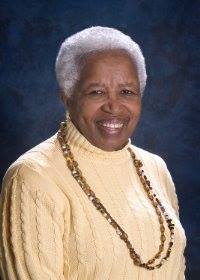 What makes Marie M. Daly famous?
Marie Maynard Daly was a celebrated scholar who contributed to our understanding of protein synthesis, histones, and the uptake of creatine by muscle cells, among other groundbreaking research.
Born in Queens, New York City, Daly studied at Hunters College High School, then Queens College, where she earned her undergraduate degree in chemistry.
She is known as the first African-American to earn a Ph.D. in Chemistry in the US. Daly was also the first African-American to graduate from Columbia University with a Ph.D. She also advocated for women to enroll in medical school and graduate science programs.
Which is the best Marie M. Daly quote?
"Courage to be is the key to revelatory power of the feminist revolution."
[Sources: Encyclopedia.com, Famous Biographies]
#19. Christine Darden (1942 to present): the human-computer who helped win the Space Race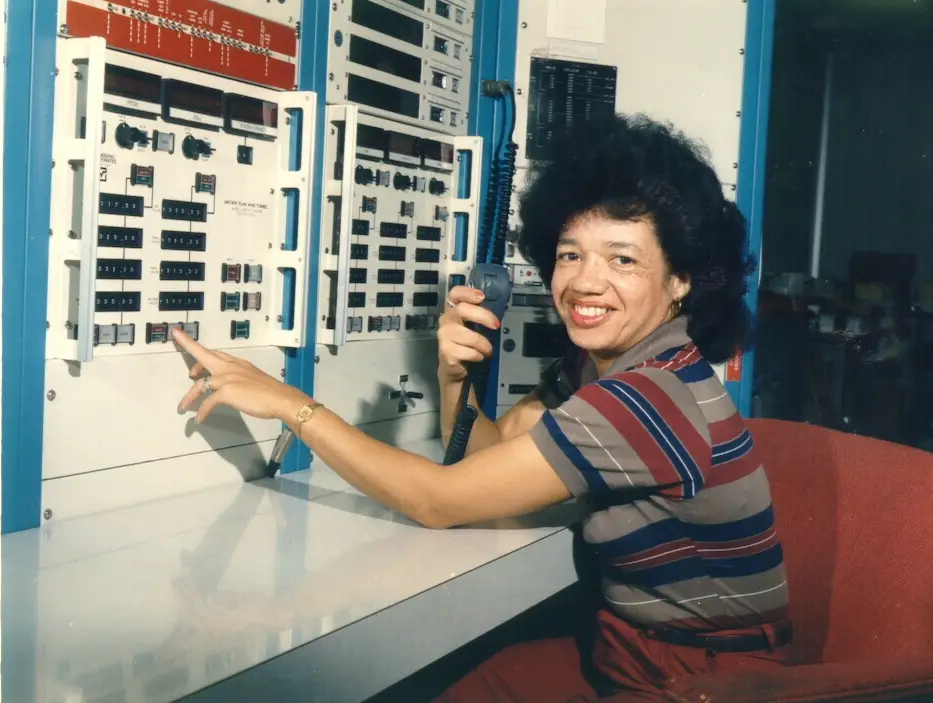 What makes Charles Darden famous?
Christine Darden is an aeronautical engineer, data analyst, and mathematician who was part of NASA's supersonic flight project. She was born in 1942 in North Carolina.
After earning her doctoral degree in mechanical engineering from George Washington University, Christine Darden worked as a "human computer" at the National Aeronautics and Space Administration.
She also served as an engineer and a lead to the Sonic Boom team. While at Langley, Darden ascended to the topmost position at the Research Center—becoming the first African-American to achieve that feat.
Her story, alongside Mary Jackson, Dorothy Vaughan, and Katherine Johnson, was featured in a book, Hidden Figures: The American Dream and the Untold Story of the Black Women Mathematicians Who Helped Win the Space Race.
What is the best Christine Darden quote?
"I was able to stand on the shoulders of those women who came before me, and women who came after me were able to stand on mine."
[Sources: NASA, Smithsonian National Air and Space Museum]
#18. George Washington Carver (1864-1943): Plant Doctor that changed the world by reimagining agriculture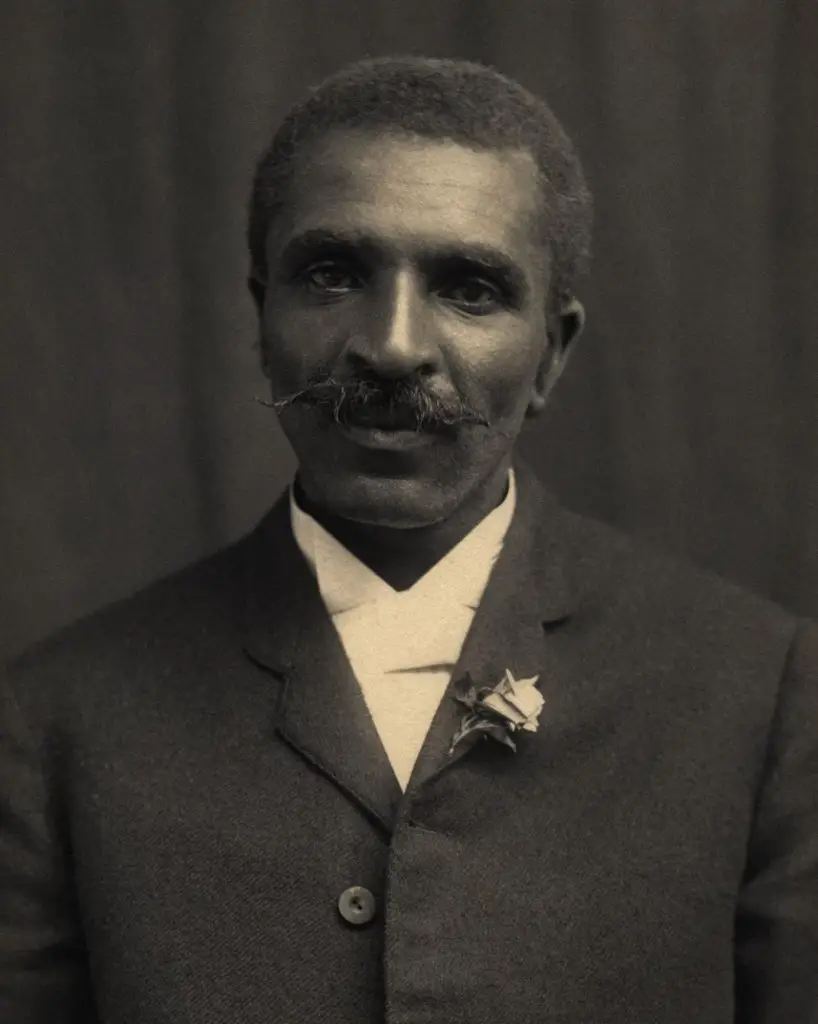 What makes George Washington Carver famous?
George Washington Carver is most famous for his work in developing alternative uses for crops that were once considered useless, such as soybeans, peanuts, and sweet potatoes. He also came up with crop rotation to restore the soil.
One of Carver's contributions is the development of approximately 300 peanut-based products, including flour, paste, insulation, paper, wallboard, wood stains, soap, shaving cream, and skin lotion. 
He also experimented with medicine made from peanuts, including antiseptics, laxatives, and treatments for goiter.
During the early 1900s, he discusses crop rotation, chop and drop, and compost.  These methods are HOT topics to organic farmers today, even though few know Carver's name. 
[More on what makes him famous, less on bio]
What is the best George Washington Carver quote?
"Ninety-nine percent of the failures come from people who have the habit of making excuses."
[Sources: Encyclopedia Britannica, Iowa PBS]
#17. Percy L. Julian (1899-1975): Inventor of The Synthetic Cortisone
What makes Percy Lavon Julian famous?
Percy Lavon Julian was an African-American chemist who is known for his contributions to the field of organic chemistry. He was born in Montgomery, Alabama, to James and Elizabeth.
Julian faced several obstacles, including segregation during his studies, but he became one of the first African-Americans to achieve a Ph.D. in chemistry.
Throughout his career, Julian conducted research on the synthesis of steroids, prostaglandins, and organic compounds. He is famous for inventing synthetic cortisone and his other works on synthesizing steroids and birth control pills.
Percy Lavon Julian earned 13 honorary degrees, membership in Sigma Xi, and several awards, including the Spingarn Medal.
What is the best Percy Lavon Julian quote?
"I don't think you can possibly embrace the kind of joy which one who has worked with plants and plant structures such as I over a period of nearly 40 years, how wonderful the plant laboratory seems."
[Sources: Encyclopedia Britannica, One Mic History Channel]
#16. Ernest Everett Just (1883-1941): A pioneering African-American biologist, academic and science writer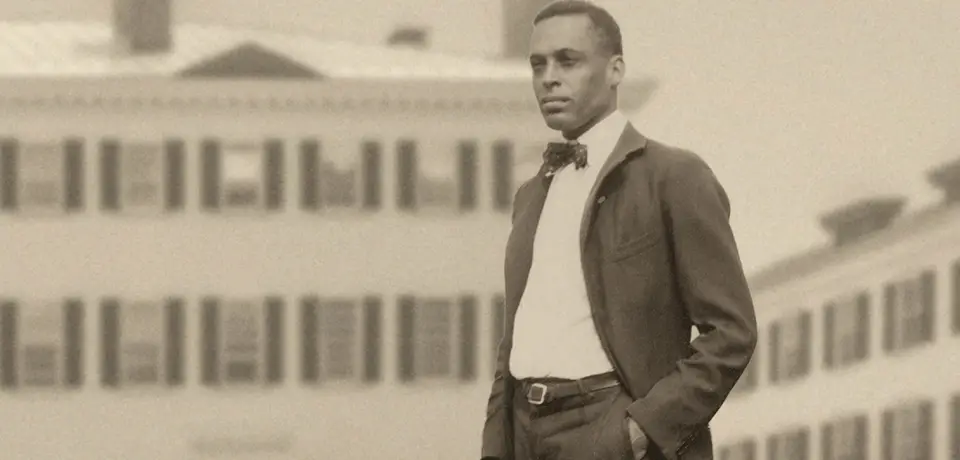 What makes Ernest Everett Just famous?
Ernest Everett Just was an American biologist, born in 1883 to Charles Jr. and Mary. He spent his early life in South Carolina. Just attended Dartmouth College in New Hampshire, where he developed an interest in biology. 
He went on to study at the University of Chicago, where he became the first African-American to graduate with a Ph.D.
His research focused on experimental pathogenesis, fertilization, dehydration in active cells, effects of radiation on cells, hydration, and cell division. 
His research helped him establish himself as an authority in his field and paved the way for future advances in the study of fertilization.
Just made it to scholar Molefi Kete Asante's 100 Greatest African Americans and was also the first recipient of the Spingarn Medal.
What is the best Ernest Everrett quote?
"We feel the beauty of nature because we are part of nature and because we know that however much in our separate domains we abstract from the unity of Nature, this unity remains. Although we may deal with particulars, we return finally to the whole pattern woven out of these."
[Sources: Encyclopedia.com, Afric Network Channel]
#15. Gladys West (1930 to present): Inventor of The GPS (Global Positioning System)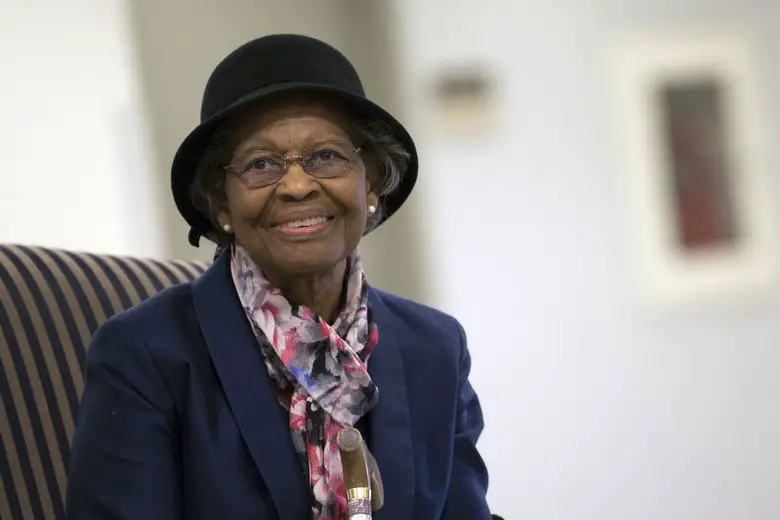 What makes Gladys West famous?
Gladys West is an American mathematician famous for her contribution to the advancement of the GPS. She was born in Sutherland, Virginia, on October 27, 1930. 
In 1956, West became the second woman to be hired to serve at the Naval Surface Warfare Center in Dahlgren, Virginia (previously known as Naval Proving Ground). She was the computer programmer and the project manager in charge of data-processing systems.
One of her famous projects was a program (Naval Ordnance Research Calculator) that focused on Pluto's movements relating it to Neptune.
While working at Seasat (as the project manager), she developed a computer that laid the foundation for the Global Positioning System. 
Gladys West contributed to satellite geodesy. For this and her other works, she received several awards and honors.
What is the best Gladys West quote?
"I strived hard to be tough and hang in there the best I could."
[Sources: Encyclopedia Britannica, Newsy YouTube Channel]
#14. Katherine Johnson (1918-2020): NASA Hidden Figure whose legacy broke down the social barriers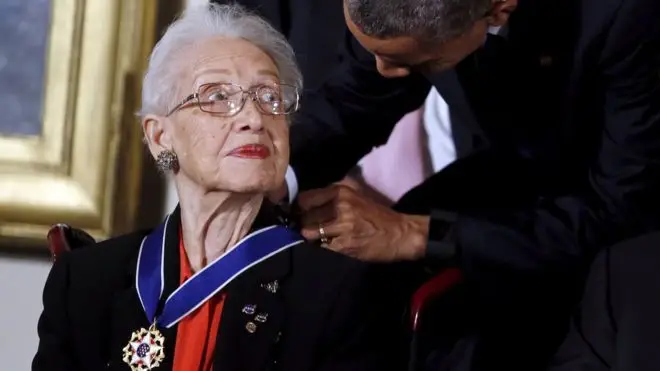 What makes Katherine Johnson famous?
Katherine Johnson was an African-American mathematician who developed calculations that were crucial to US cruised spaceflights. She was one of the first African-American NASA scientists, where she served for 33 years.
Johnson was born in 1918 in White Sulphur Springs, West Virginia. She became the first African-American female to enroll in a graduate school.
Katherine Johnson taught for some time before joining NASA as a "human computer." During her time there, she calculated trajectories for the Mercury and Apollo missions, including the Apollo 11 mission that put astronauts on the moon in 1969. She also calculated launch windows for John Glenn's 1961 Mercury mission.
Johnson received many honors throughout her life, including being awarded the Presidential Medal of Freedom by Barack Obama in 2015. In 2016 she was portrayed by Taraji P. Henson in Hidden Figures, which focuses on three African-American women working in NASA during the Space Race era.
What is the best Katherine Johnson quote?
" I don't have a feeling of inferiority. Never had. I'm as good as anybody, but not better."
[Sources: National Geographic, The New York Times]
#13. Dorothy Vaughan (1910-2008): NASA Hidden Figure Who Paved the Way for Women and Black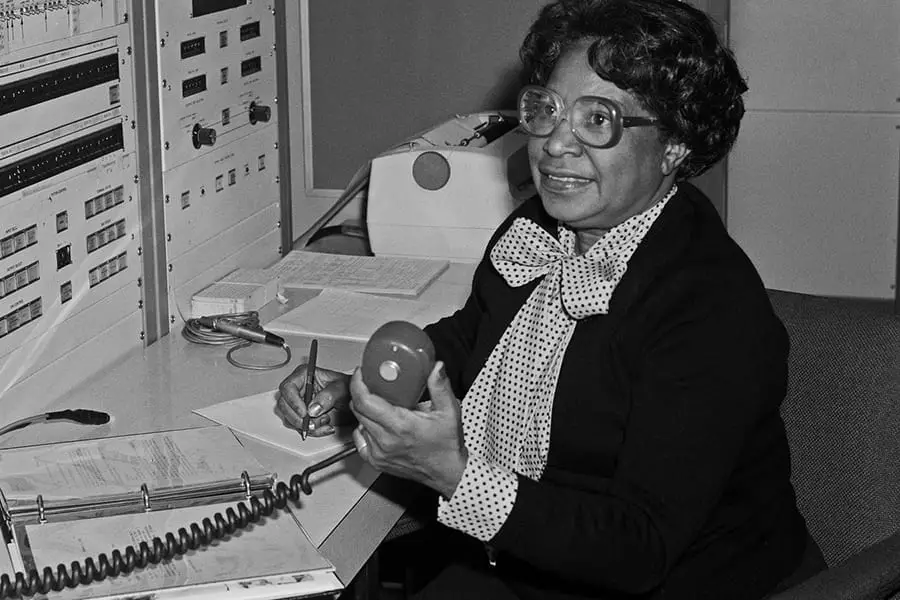 What makes Dorothy Vaughan famous?
Dorothy Vaughan was born in Kansas City, Missouri, in 1910. She graduated from Wilberforce University with a BA in mathematics and went on to work as a human-computer at NASA's Langley Research Center.
In those days, computers were people who calculated numbers for research teams. Dorothy was one of the first African-American women to join their ranks—and she became one of Langley's most prominent female programmers. She was once Katherine Johnson's supervisor at West Area Computers, where she worked alongside another famous lady: Mary Jackson.
Dorothy is featured in Hidden Figures alongside other black female mathematicians who helped NASA achieve its greatest triumphs during the Space Race by calculating trajectories for rockets and satellites.
She was the recipient of the 2019 congressional Gold Medal for her service.
What is the best Dorothy Vaughan quote?
"I changed what I could, and what I couldn't I endured."
[Sources: Encyclopedia Britannica, Biography]
#12. Mary Winston Jackson (1921-2005): NASA Hidden Figure who helped win the Space Race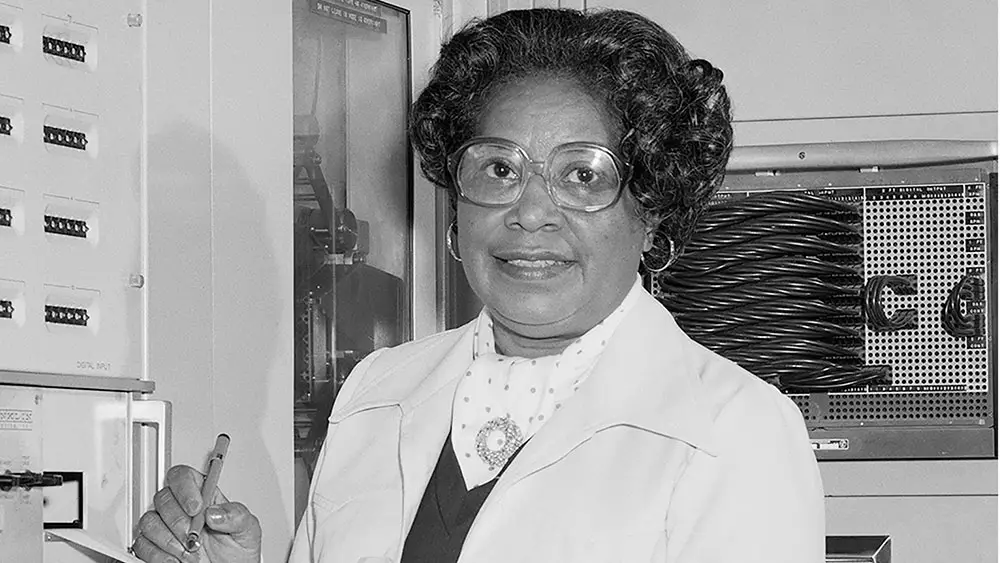 What makes Mary Jackson famous?
Mary Jackson was an African-American programmer and mathematician who worked as an aerospace engineer at NACA (National Advisory Committee for Aeronautics) before it became NASA. She graduated with a B.S in physics science and mathematics from Hampton University, then went on to work at Langley Research Center for her entire career.
At Langley, Mary was considered one of the most talented and respected engineers. In addition to her technical skills and mathematical expertise, Mary was known for her ability to solve complex problems by thinking outside the box and applying unconventional solutions.
Mary is best known for being the first black woman engineer employed at NASA. Mary also featured alongside Dorothy Vaughan and Katherine Johnson in the 2016 book "Hidden Figures."
What is the best Mary Jackson quote?
"Every time we have a chance to get ahead they move the finish line. Every time."
[Sources: Encyclopedia Britannica, NASA ]
#11. Alice A. Ball (1892-1916): Developed the first successful treatment for Hansen's disease (leprosy)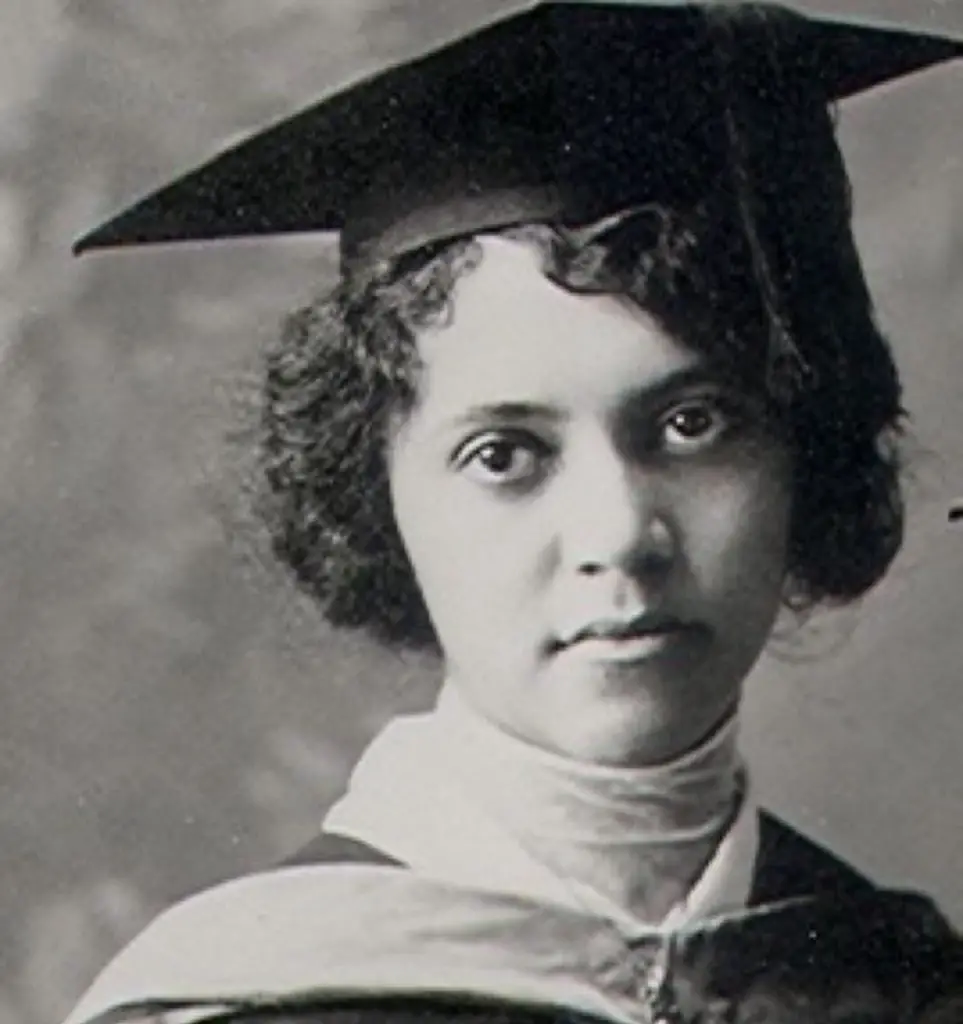 What makes Alice Ball famous?
Alice Augusta Ball was a chemist and the first woman to earn a master's of science degree in chemistry from the then College of Hawaii.
She also invented the ball method for leprosy treatment, which would later change how people viewed leprosy. Many people viewed leprosy as a direct ticket to death at that time. The patients were often relocated to an island as they were not expected to survive.
Ball's technique, which involved injecting patients with a chaulmoogra extract, was a modification of the chaulmoogra oil—the only leprosy treatment available then. She died at the young age of 24. The cause of death was likely chlorine poisoning.
Alice Ball received recognition for her work, albeit posthumously. Marie Hirono, then Hawaii's Lieutenant Governor, February 29th as the "Alice Ball Day.
What is the best Alice Ball quote?
" I work and I work and still it seems that I have done nothing."
[Sources: Biography, Smithsonian Magazine]
Top 10 Famous Black Scientists
#10. Alexa Irene Canady (1950-): The First Black Female Neurosurgeon who changed the face of medicine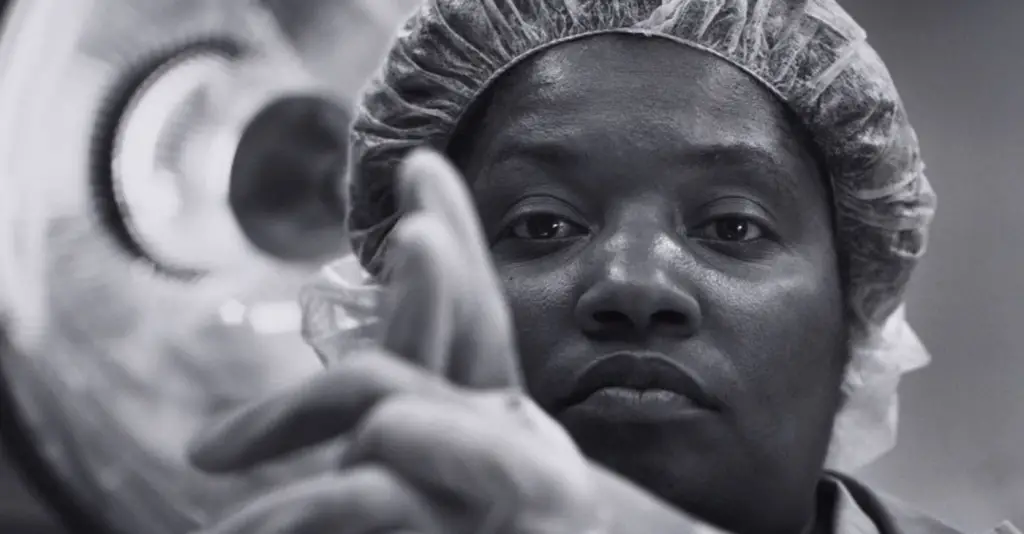 What makes Alexa Canady famous?
Alexa Canady is a retired American pediatric neurosurgeon who was born and raised in Michigan. She received her undergraduate degree from the University of Michigan and later graduated with her medical degree from the same institution.
Canady is known as the first black woman neurosurgeon. Ruth Kerr Jakoby beat her to become the first American woman neurosurgeon.
She worked at Children's Hospital, Michigan, as the chief of neurosurgery until her retirement. For her pioneering work in medicine, Canady received several awards, including the Mercy Medallion.
Which is the best Alexa Canady quote?
"If you want to be something, you have to perceive that something is possible."
[Sources: Indiana University School of Medicine, CHAAMP Resources]
#9. James E. West ( 1931 to present): Inventor of The Foil Electret Microphone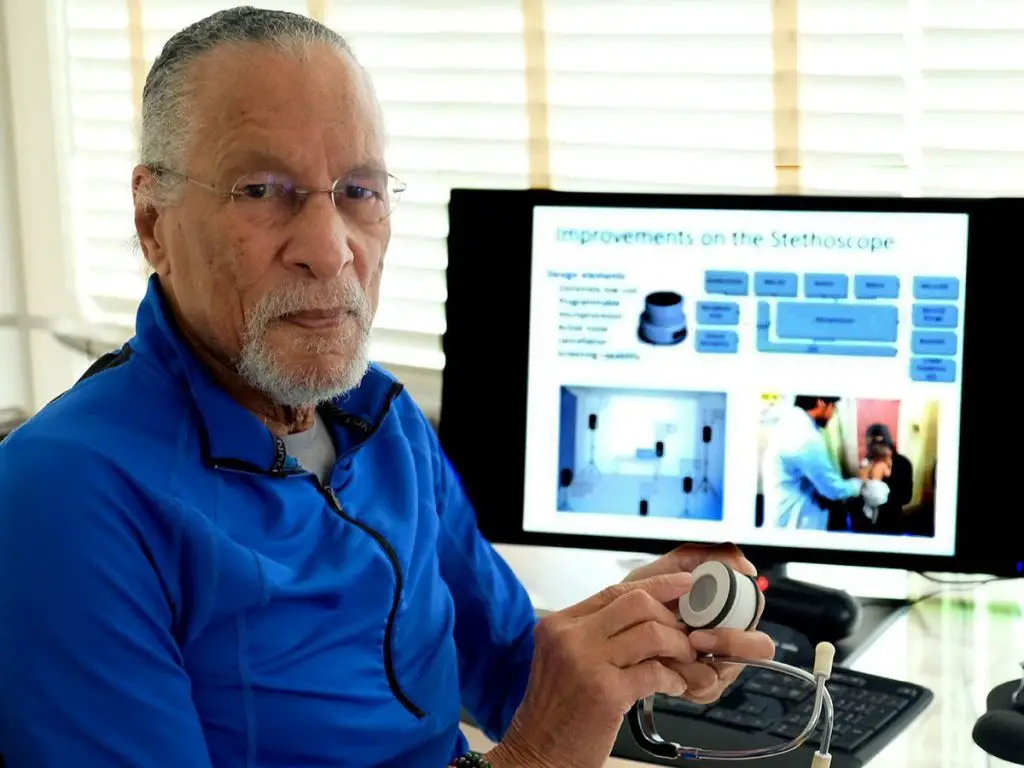 What makes James West famous?
James Edward Maceo West isn't a household name, but he has made significant contributions to science and technology that have changed our lives forever.
West was born in Virginia, United States. His mother was a NASA "human computer" at Langley Research center.
As such, it's no surprise that West himself would grow up to become an acoustician and inventor. He studied at Temple University.
West's most famous invention is probably his "Electret Microphone," which he designed for hearing research. The principle of the foil-electret is still important in the production of hearing aids, auto-recording devices, camcorders, baby monitors, and telescopes globally.
He is a professor at Johns Hopkins University in the Electrical and Computer Engineering Department. Even at 90 years old, James West is developing a device to detect pneumonia in babies.
What is the best James West quote?
"I spend a great deal of the hours that I'm awake within myself. You never want to stop doing it, especially when it's a pleasure. It's vital to my existence and I couldn't live if I wasn't an inventor."
[Sources: BNC News Channel, Montana Public Radio]
#8. Louis R. Purnell, Sr. (1920-2001): A Curator and Expert in Spacesuits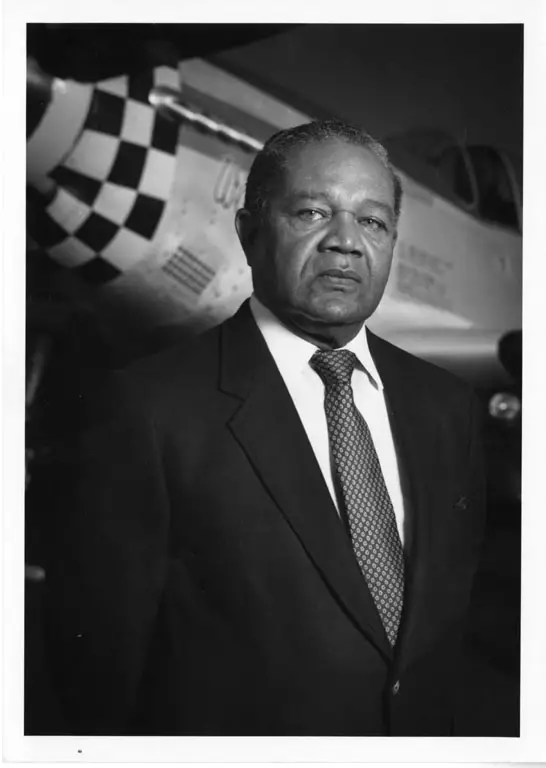 What makes Louis R. Purnell Sr. famous?
Louis R. Purnell Sr., a renowned curator who worked at the National Air and Space Museum as a foremost expert in spacesuits, was born in Snow Hill, Maryland. He earned a civilian pilot license from Lincoln University at a time when it was a rare achievement for a black man.
In World War I, Purnell served as an Army Air Service pilot, earning an air medal and a distinguished flying cross for his service.
After the war, the National Air and Space Museum hired him as a specialist in aeronautics. He later became the first black Smithsonian Institution curator. He expanded the collection of space suits and other artifacts related to aviation history.
As part of the Tuskegee Airmen, Louis Purnell was posthumously honored with the Congressional Gold Medal. 
 [Sources: The New York Times, Chicago Tribune]
#7. Emmett Chappelle (1925-2019): Father of Bioluminescence for easier bacteria detection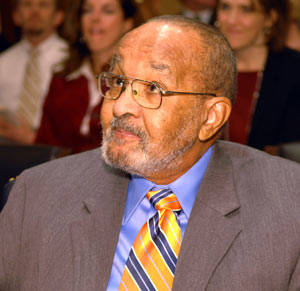 What makes Emmett Chappelle famous?
Emmett Chappelle was a scientist who made great strides in both philanthropy and science. He contributed to advancements in astrochemistry and exobiology.
Born in Phoenix, Arizona, he graduated with a B.S in biology from the University of California. Chappelle also enrolled for his master's degree at Stanford University but left for a position in Maryland.
He then went on to serve at NASA as an astrochemist and exobiologist, where he contributed to the Viking spacecraft by developing an instrument for scraping soil from Mars's surface.
His most notable achievement is discovering photosynthesis in single-celled organisms, which benefited astronauts as they used it to generate oxygen for their space exploration missions. Emmett Chappelle also discovered bioluminescence, a method that has made it easier for scientists to detect bacteria. 
Chappelle became a National Inventors Hall of Fame inductee for his work on bioluminescence.
What is the best Emmett Chappelle quote?
"You may forget to eat, but you may never forget to smile and love."
[Sources: National Inventors Hall of Fame, BHA]
#6. Vivien Theodore Thomas (1910-1985): A High School Janitor who pioneered heart surgery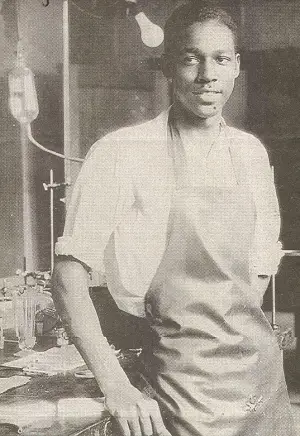 What makes Vivien Thomas famous?
Thomas was born in New Iberia, Louisiana, in 1910. Although he had no professional education to speak of, Theodore Thomas went on to become one of the most prominent figures at the Medical School of Johns Hopkins University, where one of the buildings is named Thomas College. 
He is best known as a pioneer in the field of surgery, and the procedure he came up with is still useful in the treatment of cyanotic heart disease today. Thomas has been portrayed in several movies and documentaries, including Something the Lord Made and Partners of the Heart. 
What is the best Vivien Thomas quote?
"Always remember that, no matter how useless you feel, you're someone's reason to smile."
[Sources: Vanderbilt School of Medicine, Morehouse School of Medicine, Medium]
#5. Daniel Hale Williams (1856-1931): A Surgeon Who Performed the First Open-Heart Surgery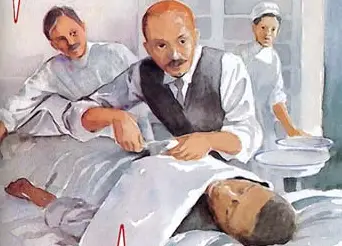 What makes Daniel Hale Williams famous?
Daniel Hale Williams, born in Hollidaysburg, Pennsylvania, was a pioneering American surgeon who performed the first successful human open-heart surgery.
He grew up in a time when black Americans were not allowed to attend white schools or work as doctors in hospitals. Despite this, he managed to get a medical career and studied at the Chicago Medical School.
Williams became famous for performing the first successful human open-heart surgery, which involved operating on James Cornish, a  man who had been stabbed with a knife. The patient survived following this groundbreaking procedure.
In Chicago, Williams helped establish Provident Hospital, which allowed all races to be treated equally for the first time in American history. He also became the only black member of the ACS (American College of Surgeons) in 1913.
What is the best Daniel Hale Williams quote?
"Anything is possible when it's done in love and everything you can do should be done in love or it will fail."
[Sources: Encyclopedia Britannica, Michigan State University ]
#4. Patricia Bath (1942-2019): Bringing lights to the blinded and pioneering cataract surgery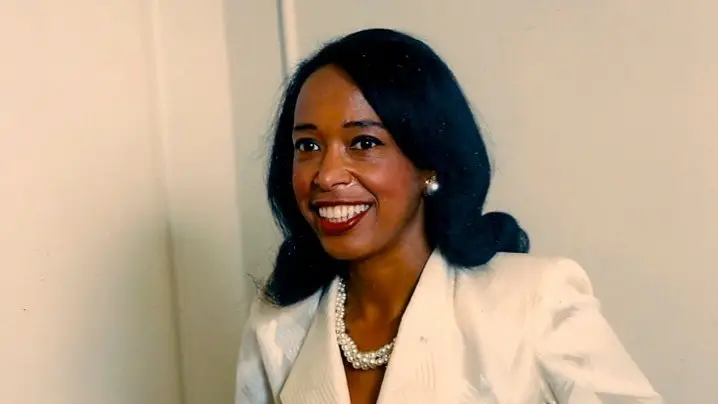 What makes Patricia Bath famous?
Patricia Bath is an American ophthalmologist, academician, and inventor. She was born in New York City and graduated from the Howard University College of Medicine.
Bath is famous for inventing a device called the Laserphaco, which is used for laser cataract surgery. 
The device was patented in 1986 by Bath and her team. Bath is also known as the first Jules Stein Eye Institute female member, as well as the United States' first African-American woman ophthalmology resident to serve at New York University. She has five patents to her name and was awarded a medical patent for her invention.
Besides being a Hunter College Hall of Fame inductee, Bath will be inducted into the National Hall of Fame.
What is the best Patricia Bath quote?
"Believe in the power of truth. Do not allow your mind to be imprisoned by majority thinking. Remember that the limits of science are not the limits of imagination."
#3. Rebecca Cole (1846-1922): saving lives and changing the belief that blacks are destined to suffer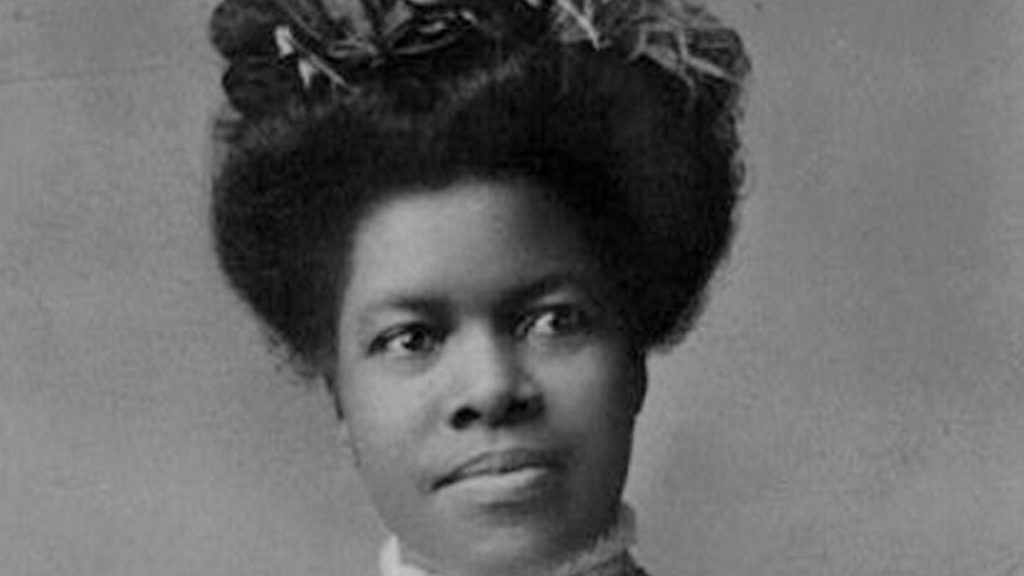 What makes Rebecca Cole famous?
Rebecca Cole was born in Philadelphia in 1846, and she would go on to become one of the most influential figures in the history of American medicine.
She attended Woman's Medical College of Pennsylvania, after which she became the second black medical doctor in the United States.
Rebecca Cole is a famous American physician, social reformer, and organizational founder. Born in Philadelphia in 1818, Cole was the second black medical doctor in the United States.
Cole is known for her many contributions to medicine and social reform. She was an avid supporter of women's rights and abolitionism.
She co-founded the Women's Directory to be one of the first institutions in the nation dedicated solely to helping women.
What is the best Rebecca Cole quote?
"If you imagine a 2000-piece jigsaw puzzle, this is just one piece in the middle of that puzzle."
[Sources: Colonial Women, Citizen]
#2. Edward Alexander Bouchet (1852-1918): First Black a Ph.D. In Physics that Inspired future Generations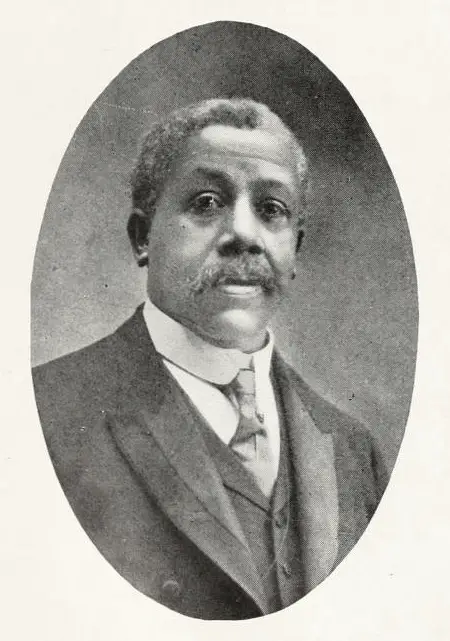 What makes Edward Bouchet famous?
Edward Bouchet was born in New Haven, Connecticut, in 1852. He became one of the first 20 people to graduate with a Ph.D. in physics from Yale University. He also held the distinction of being the first US black person to earn a Ph.D. in physics.
Bouchet overcame many obstacles to get his Ph.D. and become a physics teacher at the Institute of Colored Youth. He faced discrimination because he was black and had trouble finding research or university teaching.  He continued teaching there until his resignation in 1902. 
What is the best Edward Bouchet quote?
"Optics is an example of the different ways a human is and to see things in the world. The same goes for the color of a person's and even though optics present that there are differences in color, these do not state that they should necessarily be treated as different".
[Sources: APS Physics, Connecticut History]
#1. Charles R. Drew (1904-1950): Renowned surgeon that united America through blood plasma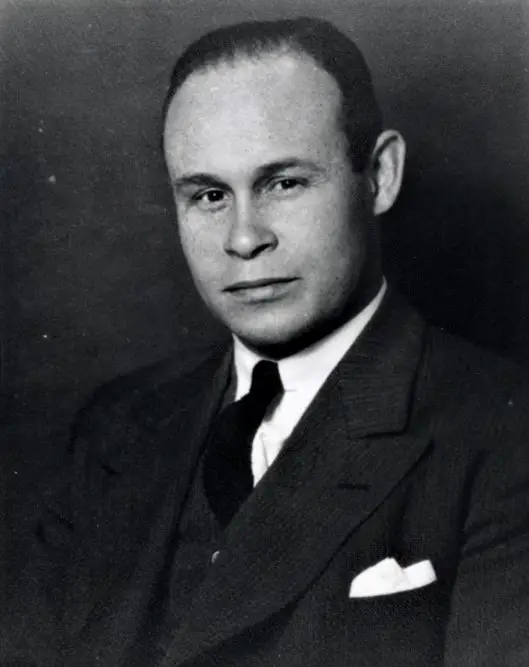 What makes Charles Drew famous?
Dr. Charles Richard Drew was a world-renowned surgeon, researcher, and educator who pioneered blood transfusion practices that saved the lives of thousands of patients. Drew was born in Washington, D.C., in 1904 to Richard and Nora Burell. 
Although he was accepted to Harvard University, Drew joined McGill University, Montreal, for his medical studies. Dr. Charles Drew became the first African-American to receive a doctorate in medical degree after he published his thesis Banked Blood: A Study on Blood Preservation.
He is best known for pioneering the process of blood storage and transportation, which has saved millions of lives worldwide. He also developed new techniques for separating plasma from whole blood that led to its use as a life-saving treatment for patients with traumatic injuries or severe burns.
What is the best Charles Drew quote?
"I feel that the recent ruling of the United States Army and Navy regarding the refusal of colored blood donors is an indefensible one from any point of view. As you know, there is no scientific basis for separation of the bloods of different races except on the basis of the individual blood types or groups."
[Sources: ACS, 16mm Educational Films]
Final Thoughts
These scientists were a rock in the science community and helped pave the way for many women and people of color who now comprise the scientific field. 
We are proud of all the Blacks who have made significant scientific contributions. Without these high-achieving black scientists, there may not be many technological advances today. 
Let us know your favorite Black scientist in the comment section below.