Time to make your research life a lot easier. Check out our guide on the best Chrome Extensions that might soon get banned in academia.
---
Attention all researchers! 
Tired of constantly struggling to keep up with your work and research? Well, it's time to simplify your life. In this guide, we've compiled a list of the best Chrome Extensions that could soon change the game for you. 
But here's the catch – some of these extensions might not be around for much longer in academia. So, it's time to take advantage of these time-saving tools before it's too late. Get ready to transform your research process into a seamless and efficient experience with the help of our trusted advice. 
Let's get started!
---
It can seem a bit messy since Chrome Extention are only a small part of the tools that I use in our workflow… Here is a quick overview of some of my favorite Chrome Extensions and how I use them.
---
Jasper – Put Your Writing On AI Steroids
Jasper AI is an AI-powered writing tool that can help you write better. Its Chrome extension uses natural language processing to analyze and improve your writing. And much more: 
Whether I'm writing a blog post, an email, or a report, Jasper AI offers suggestions for phrasing, grammar, and style that can really take my writing to the next level.
Another great feature of Jasper AI is its ability to analyze the tone and intent of my writing. This can be particularly useful when writing emails or other communication that needs to convey a specific message.
Jasper can also help you write essays, prepare talking points, and much more. Read our detailed review on Japser.
WriteSonic – Great AI writing tool alternative  
WriteSonic is an AI-powered Chrome extension that provides academics with advanced writing assistance. 
What I like the most is you can ask it to use include Google search to give you access as input to feed your writing. 
I also noted WriteSonic's ability to provide accurate reference links more proactively. This can be incredibly helpful when writing academic papers or articles that require proper citations. Also, it saves you time and effort in the research process and fact-checking the content.  
If you're looking for a writing tool alternative that takes things a step further than traditional grammar checkers, I'd suggest checking out the WriteSonic Google extension. 
Quillbolt – Grammar Checker & Rephraser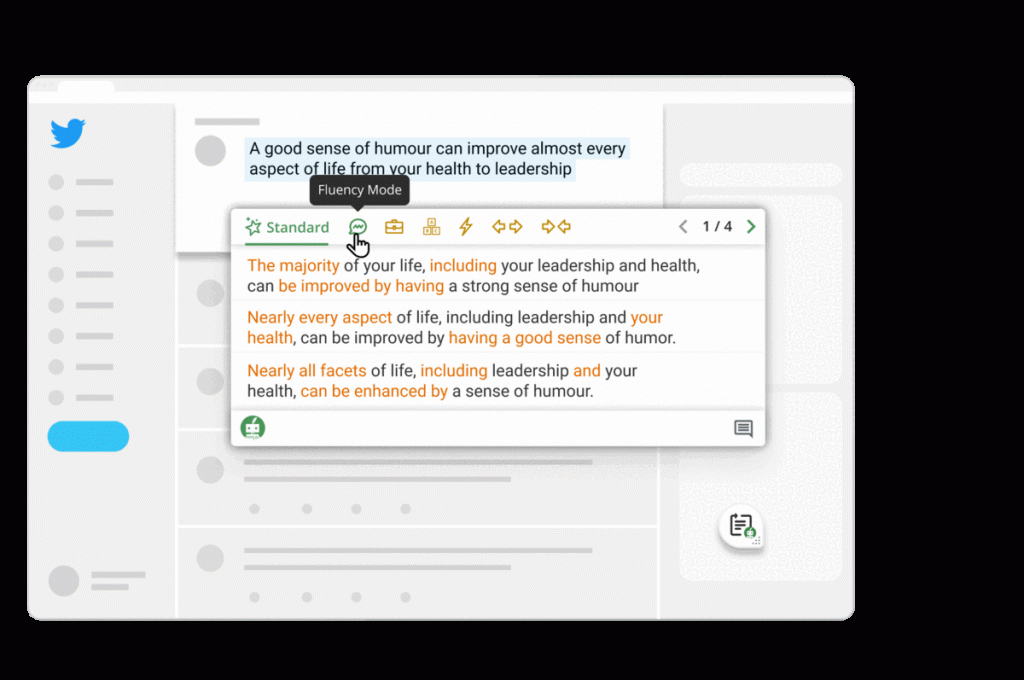 As an editor, I often find myself needing to summarize and paraphrase large amounts of information, which can be a daunting task. That's why I've been using the QuillBot Google Extension, an AI-powered summarizer and paraphraser that has been a game-changer for me.
What I really like about Quillbolt is its slider feature, which allows you to control how similar or different you want the output to be. This is incredibly helpful when you need to paraphrase an article or research paper, as you can adjust the slider to ensure that your paraphrase is different enough from the original while still retaining the key ideas and concepts.
Unpaywall – Say Goodbye To The Paywalls
One of the biggest challenges with research can be accessing scholarly journal articles. Many articles are behind paywalls, which can be frustrating and costly to access. 
What I really like about Unpaywall is its ability to search for open-access articles in over 50,000 journals. This means I can quickly find alternative versions of articles that would otherwise be behind paywalls. Legally.
When an open-access version is available, the tool provides a direct link to the article, making it easy to access.
Another great feature of Unpaywall is its ability to indicate the reliability of the open-access version. The tool flags the most reliable versions with green, yellow, or red icons, so you can be sure that you're accessing a high-quality version of the article.
NordVPN – Say goodbye to location-based blocks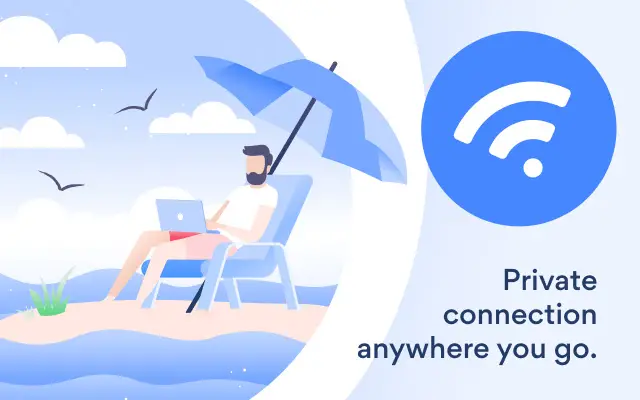 NordVPN is a Virtual Private Network (VPN) service that can help you bypass these restrictions and access resources from other countries that might be blocked in your own location.
Not only does NordVPN help you access restricted resources, but it also offers increased privacy and security by encrypting your internet connection and protecting your online activity. It can also help you avoid internet censorship and surveillance.
So, if you're tired of facing restrictions and want a solution that offers more security and privacy, give NordVPN a try. Just keep in mind that the use of VPNs may violate some academic policies, so it's best to check with your institution before using one for research purposes.
Todoist – Manage Tasks and Get S*** Done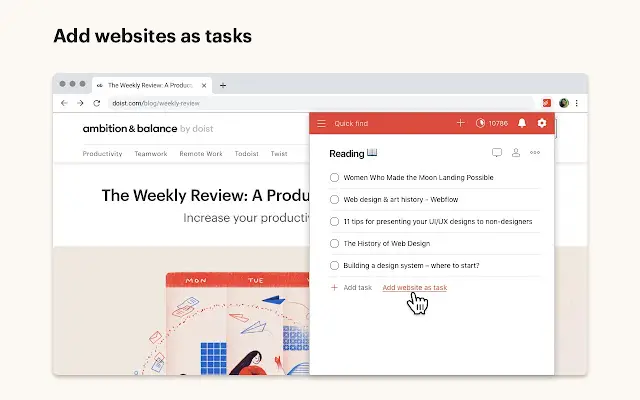 To-doist is a great Chrome extension for academics looking to get things done. It provides powerful task management with easy tracking and completion. 
Set priorities and deadlines to stay on top of your workload. Automate tasks to save time and become more productive. Integrate with other tools and services, such as Google Drive, Dropbox, and Gmail. And use a powerful search function to easily find data.
Stay organized, and stay focused. 
StayFocusd – Increase Your Productivity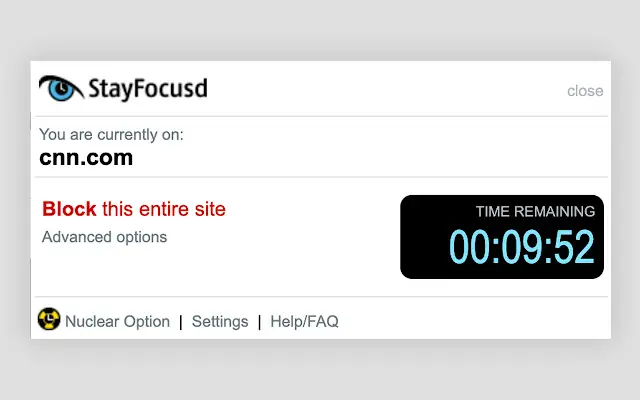 StayFocusd is an invaluable tool for researchers who need to focus on their work and avoid procrastination. With StayFocusd, researchers can set limits on the time they spend on certain websites. This ensures that you can focus on the task at hand and avoid getting lost in the rabbit hole of distractions.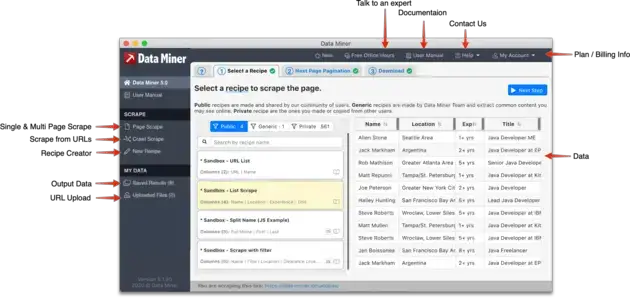 Data Miner is a Chrome extension that enables users to extract data from websites and save it in a spreadsheet format. The extension is designed to be easy to use, with a user-friendly interface that allows users to select the data they want to extract with just a few clicks. 
Once the data has been selected, Data Miner automatically converts it into a spreadsheet, making it easy to analyze and work with. The extension supports a variety of data types, including tables, lists, and links, making it a versatile tool for a wide range of data extraction tasks. 
With Data Miner, users can quickly and easily collect data from websites for personal or professional use, enhancing their overall browsing experience.
Web Scraper – Scrape Any Website With Ease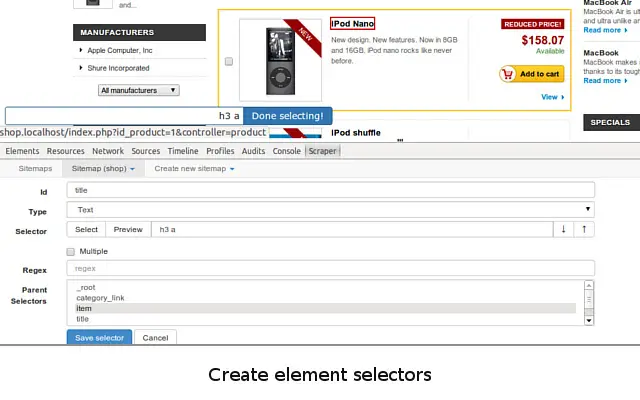 Web Scraper is a powerful Chrome extension designed to help users extract data from websites. It provides a simple and user-friendly interface that enables users to easily select the data they want to extract and create a scraper to collect it. 
With Web Scraper, users can extract data from multiple pages, and the extension can handle pagination automatically. The extracted data can be saved in various formats, including CSV, JSON, and Excel, for further analysis and use. 
With its powerful functionality and ease of use, Web Scraper is an excellent tool for academic researchers and data scientists who need to collect and analyze data from the web.
Mendeley – Manage Your Reference As You Go
Mendeley is a free reference manager and academic social network designed to help researchers with their research. It is used to manage and share research papers, organize citations and bibliographies, and collaborate on research projects.
Mendeley's citation tracking feature allows researchers to keep track of their citations and bibliographies, making it easier to find relevant papers and cite them properly.
Zotero Connector – Save references to Zotero from your web browser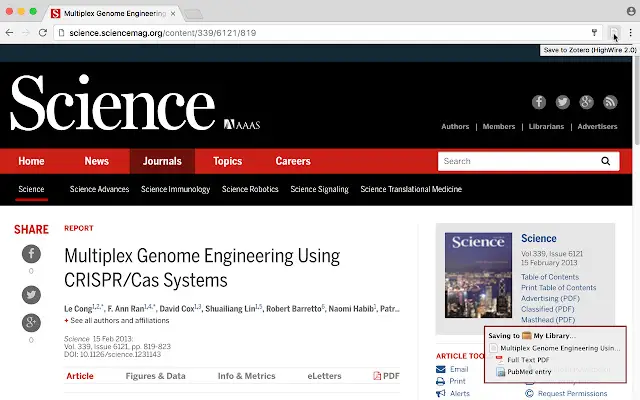 Personally, I've found the "Zotero Connector" extension to be an excellent tool for academic research. It integrates with the Zotero reference manager and allows me to quickly save articles and notes while browsing. 
Open Acess Button – Transform Your Literature Review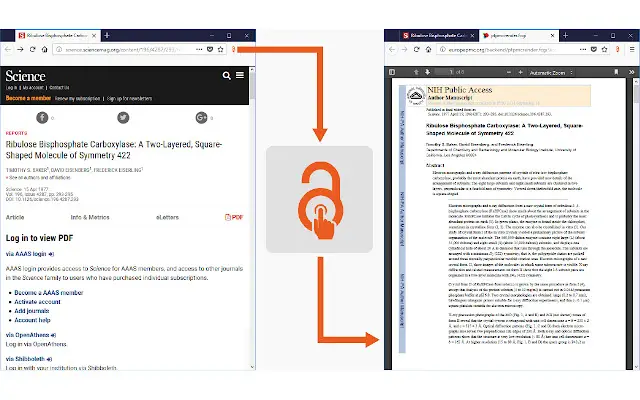 Open Access Button is another Chrome extension that gives users better access to scholarly articles. It helps users find open-access versions of articles, such as those published in Open Access journals, as well as versions that are available for free on the web. 
It also provides links to institutional repositories, so users can access versions of articles that are only available behind a paywall. Open Access Button is a great tool for students, researchers, and writers alike, giving them access to scholarly articles that may not be available to them otherwise.
Evernote – Organize Your Notes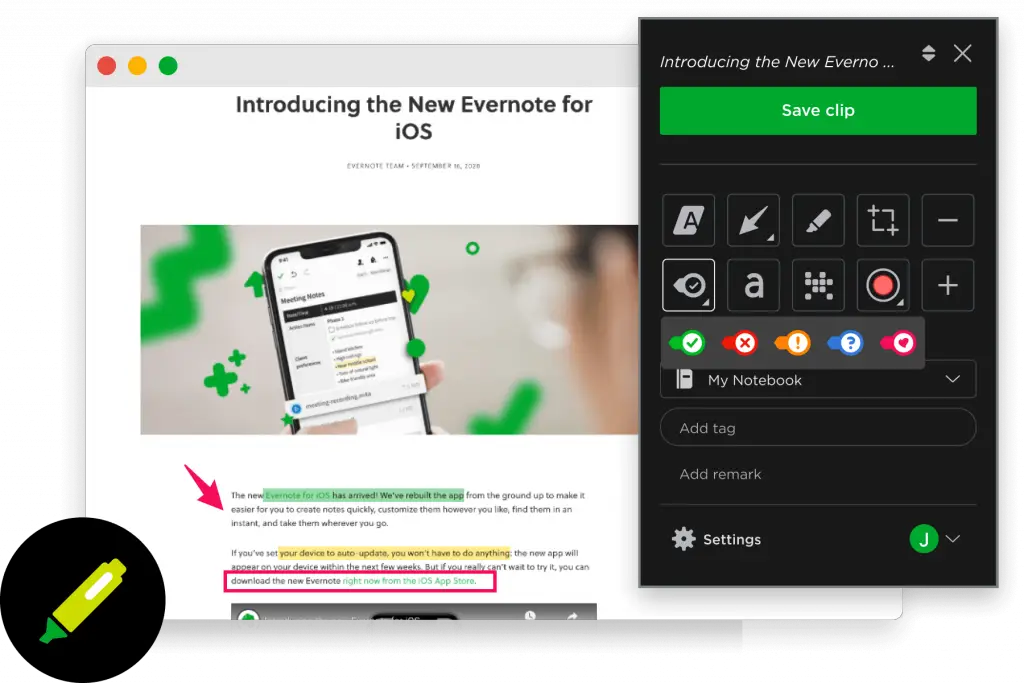 Evernote is an amazing Chrome extension that helps academics maximize their efficiency and productivity. Whether you're a student, educator, or researcher, Evernote offers the perfect platform to capture ideas, organize information, collaborate with colleagues, and more.
The only downside is that it can be quite costly to many.
Google Keep – Free alternative to keep notes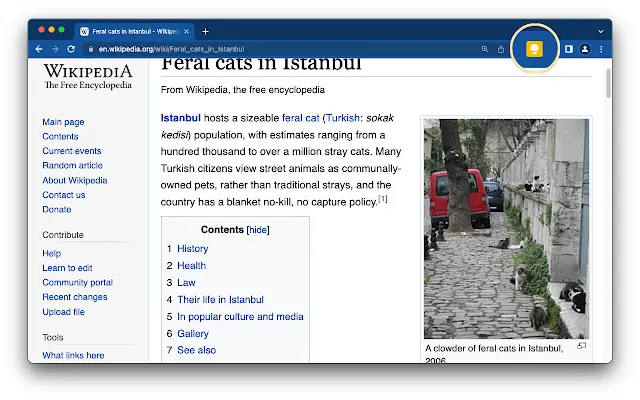 Before using Google Keep, I tried various other note-taking extensions like Chrome Notepad, but they never quite met my expectations. Google Keep's interface is much more user-friendly, and the extension is seamlessly integrated into my Google account.
Now, whenever I come across something interesting, I can easily save it with just one click on the Google Keep icon in my browser. I can also add labels, reminders, and colors to my notes, making them easy to find and organize later.
Overall, I highly recommend trying out the Google Keep extension if you're looking for a more efficient way to capture and organize your ideas and notes. It has certainly made my life much easier!
Benefits of Using Chrome Extension for Academic Researchers
Enhanced Research Efficiency: Chrome Extensions allow researchers to quickly access information, resources, and tools, which can speed up their research process.
Automation: Chrome Extensions can automate certain tasks, such as creating citations, which can save researchers time and energy.
Improved Organization: Chrome Extensions can help keep researchers organized by providing access to shared documents, research notes, and other resources.
Increased Collaboration: Chrome Extensions can help researchers collaborate with other researchers, allowing them to share documents, notes, and ideas in a streamlined manner.
Better Access to Resources: Chrome Extensions provide researchers with better access to resources, such as databases, journals, and other scholarly materials.
Improved Productivity: Chrome Extensions can improve researchers' productivity by providing them with easy access to tools and resources.
Final Thoughts
To sum it up, the best google Chrome extensions for academic researchers are those that enable them to simplify their research process and workflow. With the right extensions, they can easily access and manage their research data, collaborate with others, and stay organized. 
As a google chrome user, these extensions can make your work easier and more efficient. So, go ahead and try out some of these extensions and see how they can help you get the most out of your research.
Is there any extension you love to use that we haven't mentioned? 
How has one particular extension changed how you work? What's your experience?