For many people, the academic writing process can be a daunting and exhausting experience. Papers and reports can take hours or days to complete and require intense dedication to perfect. However, there are tools that can make the process much easier for those who need them most. 
If you find yourself struggling with long-form writing projects, these tools will help you work smarter instead of harder. 
This article is organized into roughly 3 stages of writing:
Writing and editing a draft 
Rewording/ Paraphrasing
Organizing the manuscript
DISCLAIMER: This post contains affiliate links. Some links are to products that I have used and found helpful, however, the content of this post is not sponsored or endorsed by any of the brands mentioned above. The opinions presented in this post are my own.
I. 6 Best Writing Software for Researchers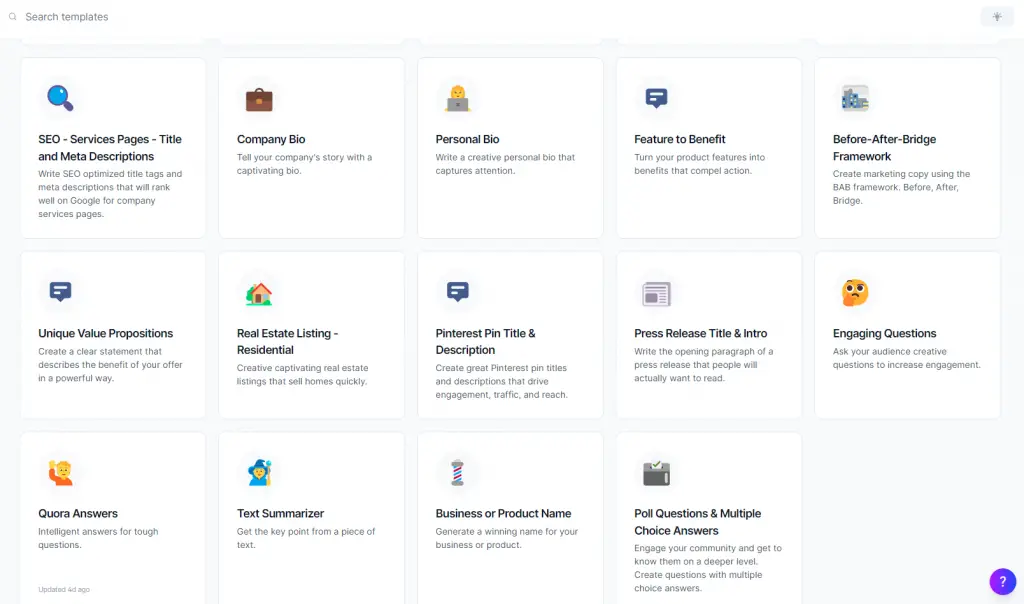 Jarvis is a clever AI that can help you with different parts of your writing. Jarvis can identify the core argument in your writing and will provide an outline, create a title, and offer to write introductions and conclusions.
This tool is relatively new. And, I have become a heavy user. I can see how this tool will be VERY useful for knowledge work like professor and researchers. It takes a bit of learning curve to master the tool. But, it's absolutely worth it.
We recently negotiated a deal for our readers to get 10,000 words for free. You can grab it here.
But, let me say this first: this tool is great if you know when and how to use it (like most tools really…). And, no, this AI won't replace you, yet… Your role as the researcher is to guide the AI. Be clear about the central thesis, arguments, and guide it through the process.  
PROS:
The writing document comes with the basic editing functions e.g.., Grammar, Rephrase, and Explain-it-to-5th-grade
Great tool for writing a cover letter or email to editors that show a bit of your personality (e.g., using its tone of voice function
There are ~60 templates that can help you with the less hardcore reserach work that takes up your time

Help you promote your work on social media with "Quora Answers" template
Help you do polls and surveys with "Poll Questions & Multiple Choice Answers" template
Help you write an opening paragraph of a press release that people will want to read "Press Release Title" Template

Flexible pay-as-you-go. To start with, Jarvis gives you some credits (5,000 in my case) for free. So, test Jarvis and pay for what you use
CONS:
This tool is not ready yet to stand on its own. Like I said, you will need to guide it through the process, so you will have to be more involved than with some other tools.
It does take a bit of learning like using a typewriter when most people are still using pen and paper. (Eventually most people use a keyword to type. And, I believe it's only a matter of time until most people realize they can do more and better with AI…)
Unused credits are not allowed to carry over to the next month. I wish it's more like the Audible model, where you can save up the credit later on. 
The paraphrasing function only works for a short paragraph (<30 words) and often misses quite a lot of points once word count exceeds that
Update: Jarvis is giving an one-off 10,000 words for free for 5 days to our readers. Check it out before it expires.
#2. DraftIn – Great for focus on content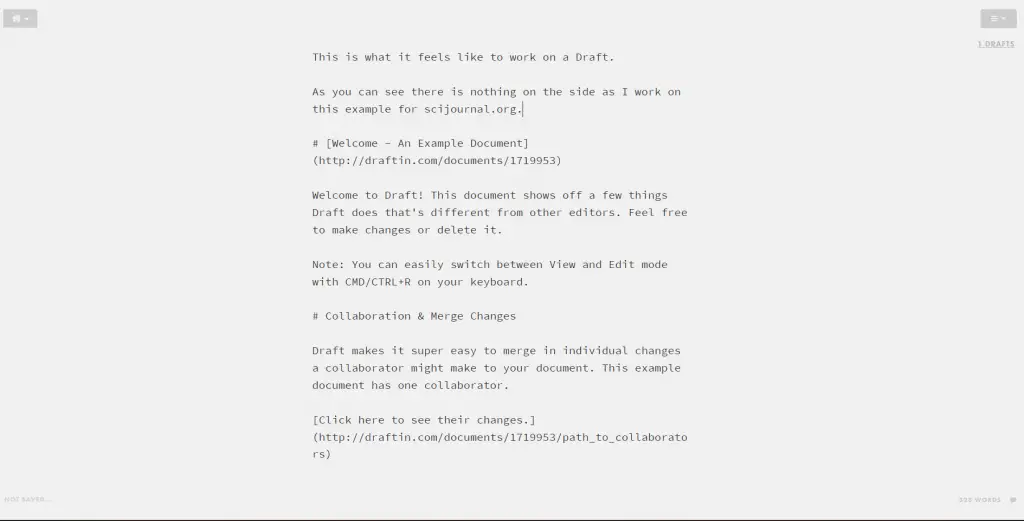 If Steve Jobs creates an academic writing tool, this tool might be it. The tool is designed for people who just want to focus on words. It embraces Hemmingway's motto of "Writer drunk. Edit Sober."
I work with other people all the time, using Google Docs. But, sometimes there are issues with version control. This tool solves that problem by holding the version updated by the user in the user's environment. So, you should review it first before accepting it. 
This is different from Google Docs' showing the updated version and you figure out what has been changed. And, revert it one by one.  
The downside of being minimalist is that you can't embed links in the text.
PROS: 
One of the good free online writing tools
Minimalist design with the Hemingway Mode that encourages "write first, edit later"
Version control is very helpful for keeping track of edits and updates
Great when you have co-authors to work on the same documents
Help you focus on the quality of your writing and notes
CONS: 
You can't embed links in text in the document
Limited functions (by design) compared with other tools 
#3. LaTeX – Great tool but difficult for non-coder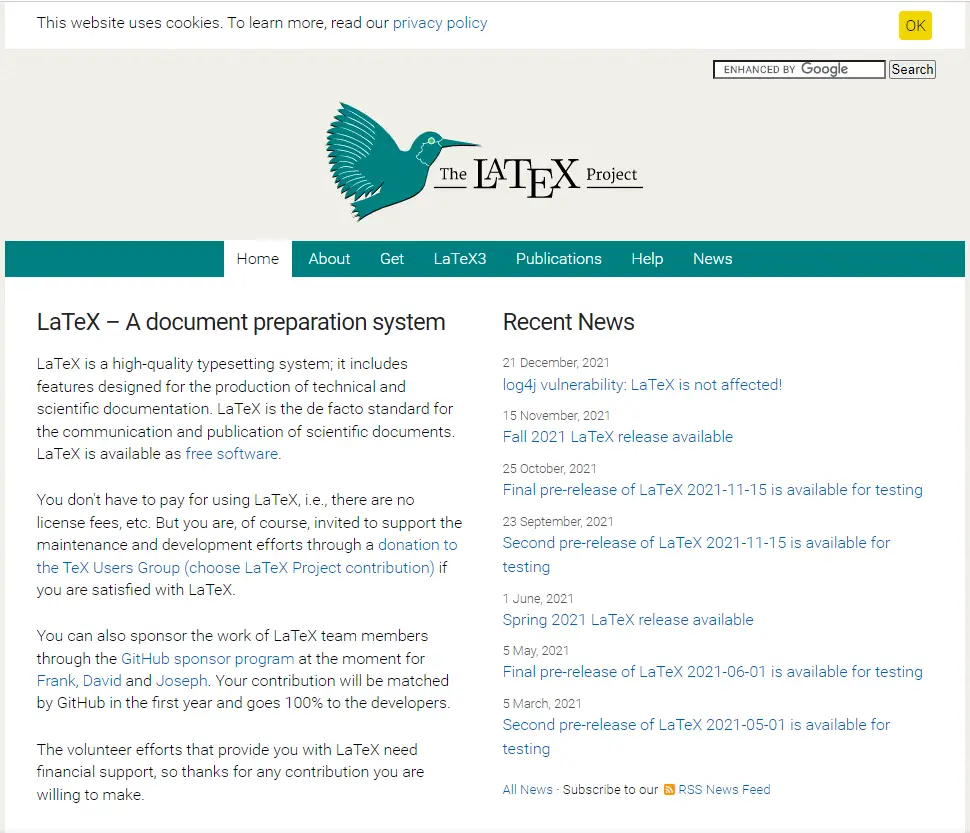 LaTeX is one of the most widely used academic writing tools that are free and reliable. We have even created a LaTex tutorial, where we help with the minimal programming knowledge that you need to use this too. 
Use LaTex if you haven't started writing your research paper, have some time to learn it, and want to learn one of the absolute classic writing tools.
Download the LaTeX program here, and don't forget to check out our guide on how to use it here.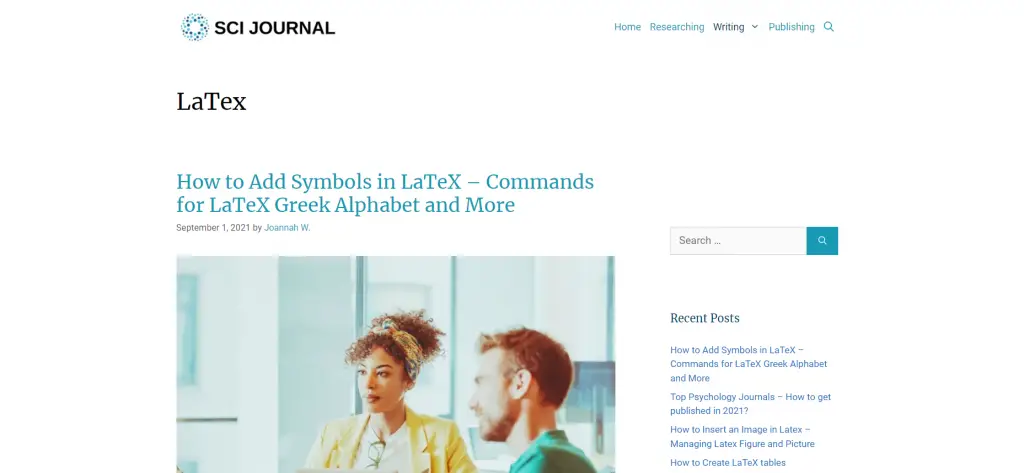 PROS
LaTeX is free to use, which helps the students on tight academic budgets.
The ability to create your own bibliography using Latex's site function saves time for you and your librarian.
Creates a technical barrier for researchers who know how to use LaTex and those who don't
CONS
It takes some time to learn how to use Latex and can take a few hours or even months for beginner writers
Certain word processing programs such as MS Word cannot be used with LaTex
#4. Hemingway Editor – free and powerful
Hemingway Editor is my favorite writing software that I recommend as one of the most useful tools.
Hemingway Editor is a simple online tool that highlights problems with your writing. It's based on the idea that dense, complex sentences are hard to understand. The program takes these long, winding sentences and breaks them into chunks with periods in between. 
This makes it easy to see where you can cut out unnecessary words or phrases. You can also use the Hemingway Editor mobile app, which is available for free on iOS devices!
PROS
Helps you spot your prose's pitfalls, e.g., passive voice and convoluted sentence structure
Free tool that also checks grammar
Software can be downloaded so you can access without internet
Aids in finding alternatives for difficult sentences
Can make a large difference to the clarity of your writing
Helps improve reading comprehension and understanding  
Is available as a free mobile app on iOS devices
Great for essay writing
CONS
Sometimes the alternatives requires reader's attention 
Can't export to MS Word or PDF files
THere is no browser plugin for this great tool
Not ideal for checking really long research or paper
You need to know what is the right reading level to set it
#5. Ref-N-Write – a great writing tools to hack your writing skills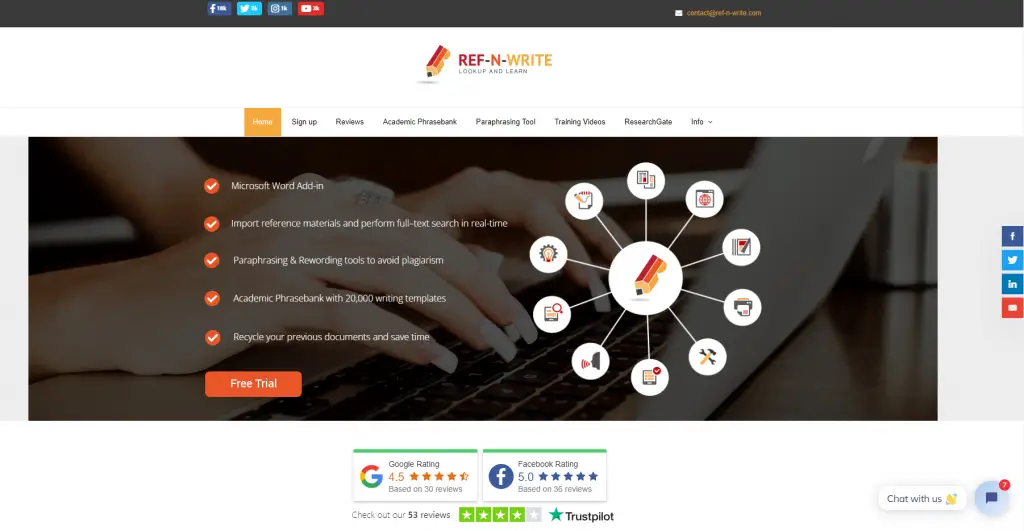 Ref-N-Write is great for those who want to improve their academic writing. The feature that I like the most is its imitative writing feature. Because one of the best writing tips I have is to learn from the giants. 
Say I want to write like Stephen Hawking. I can upload his book, essay, article, or any notes onto Ref-N-Write. And, I can easily recall snippets of all the documents and resources I uploaded or have on my computer during my writing.
If you just want something quick, Ref-N-Write has one of the best phrase banks created specifically for academia.  There are templates to help you with academic papers, essay writing, and collaborative writing. 
Its paraphrasing writing software is a Microsoft Word add-in that is compatible with both Windows and Mac computers. It aids in citation and allows you to import your source materials and conduct a full-text search to avoid plagiarism. 
PROS
Highly affordable lifetime deal
Imitative learning for improving writing skills 
Microsoft Word tool – great for focus environment and offline MS Word work.
Offers 20,000 academic writing templates that is based on actual research papers and academic writing
CONS: 
The interface looks really outdated
It's software that you have to install
Check out the free trial here. 
Test it with essay writing and see if it's immediately helpful.
#6. Grammarly – one of the most popular writing tools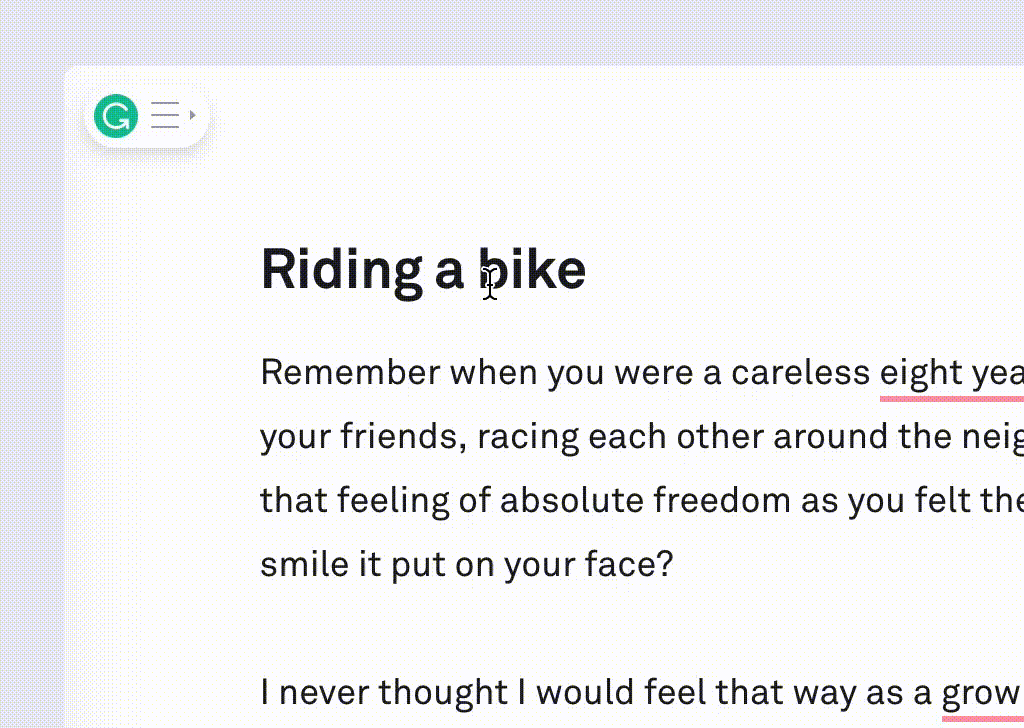 Grammarly is an excellent tool to have for ensuring your academic papers are error-free. If you are not using this tool for your academic writing, then you should start now. It runs as a web app that will help you find and fix your grammar mistakes and other errors in just a few clicks. You can even use it on your phone, which makes it very convenient.
Grammarly offers a lot of features that make it great as one of the must-have writing tools. But, I consider it as an editing tool towards the end of the writing process, not in the beginning. 
With that said, you want to make sure you know how to use it fully to get the most bang out of your buck. 
For example, besides checking grammatical errors, it could also check your tone of voice and where you use a passive voice. Non-native English speakers will also appreciate the grammar checkers for pronouncing and English usage suggestions. It's like having an online proofreader.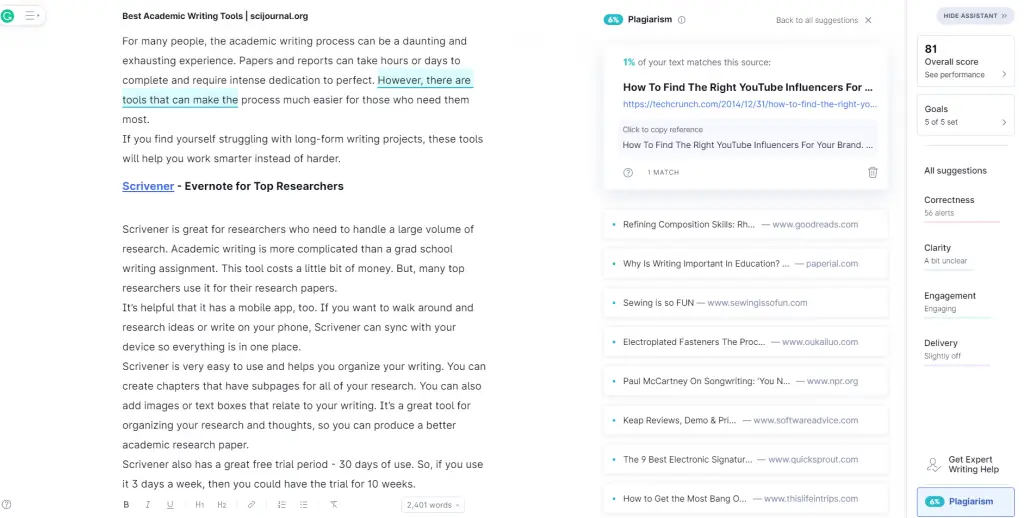 PROS:
Grammarly is reliable and can find even the most minor mistakes.
Use it everywhere – phone, laptop, or Gmail, Outlook, or GDocs. Convenient to use.
Doubles as a reliable plagiarism checker.
Offers readability check without having to upload it somewhere else.
CONS:
Grammarly can be a bit expensive for some people.
Found some glitches with the readability on GDoc.
II. 4 Best Writing Software for Rewording/ Paraphrasing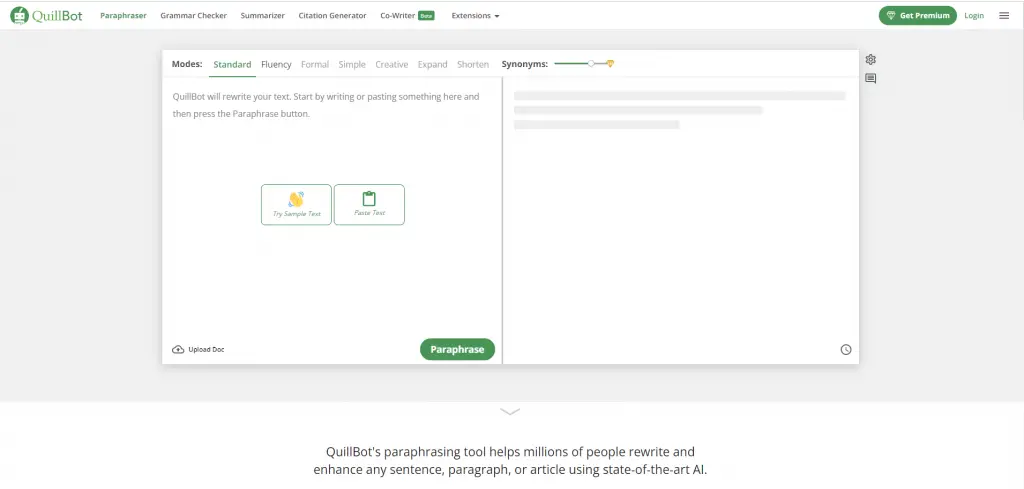 #1. QuillBot – Best paid option for the professional 
QuillBot is a cutting-edge paraphrasing software that may reword part of the text or the entire article. After you've entered a sentence or piece of text, hit the paraphrase button, and QuillBot will rephrase your material while preserving its original meaning.
One of the primary strengths of this tool is that it uses machine learning to understand, reword, restructure and improve on the paraphrases it makes. It's no wonder QuillBot is one of the best options not just for individuals but also for educational institutions and businesses.
Besides paraphrasing and cutting your writing time, QuillBot also offers a built-in thesaurus function to help you find the perfect word every time and change individual words.
Writing modes are included to help you enhance clarity and meaning and a Word Flipper that helps you change your writing instantly. 
The free version can paraphrase up to 700 characters but you can purchase a premium account and paraphrase up to 10,000 characters. The premium plan also paraphrases text faster, has more writing modes and shows you a single sentence in multiple modes so you can compare results.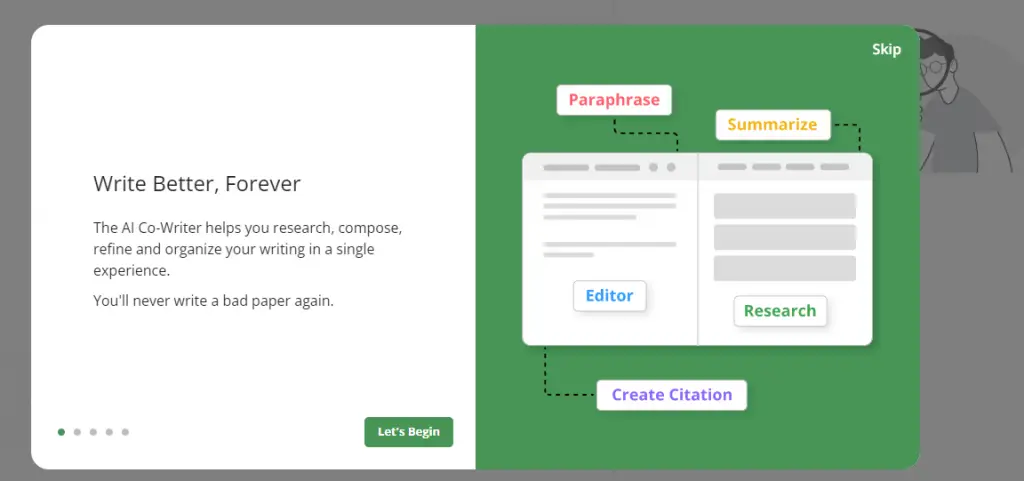 Pros:
High-quality result that preserve the original meaning
Has a slider to adjust the level of synonym and different writing modes to help you enhance clarity and meaning, as well as style, tone, and grammar tools
Best interface that shows you the words that have been spinned, not just showing you the result
Works with the writing tools you already use like Microsoft Office, Google Docs and Google Chrome.
Has a co-writer function that can rival Jarivs in as a writing tool
Has a Citation Generator that can be handy with your academic paper
Cons:
Free version allows only 125 words
Alternative:
#2. WordTune – The most convenient option

WordTune can generate rewrite suggestions by analyzing vast amounts of text and finding patterns of human language. As a result, it may occasionally change the meaning to convey a more common idea or to include information it believes is implied. 
During the rewrite suggestions, Wordtune is learning to preserve the meaning of your input text as best as possible. It may occasionally, however, offer suggestions that seem to be out of context, since the tool is built with some creative freedom. In some cases, it may misinterpret your text and give incorrect or irrelevant suggestions. 
Pros
Best on-boarding process that allows you to feel the tool
Works as a Google Extension which I use for my daily needs
Free version shows an impressive rewording results with the highlighted changes and 5-10 options to choose from – the best I have seen so far
Offers 40% discount to student and educator with a valid academic email address, or those who work for a non-profit or NGO 
Cons
To change the tone to casual or formal requires an upgrade
To use the shorten and expand function requires an upgrade
Can't work on a mobile or tablet function 
#3. Spinbot – Best free option for starters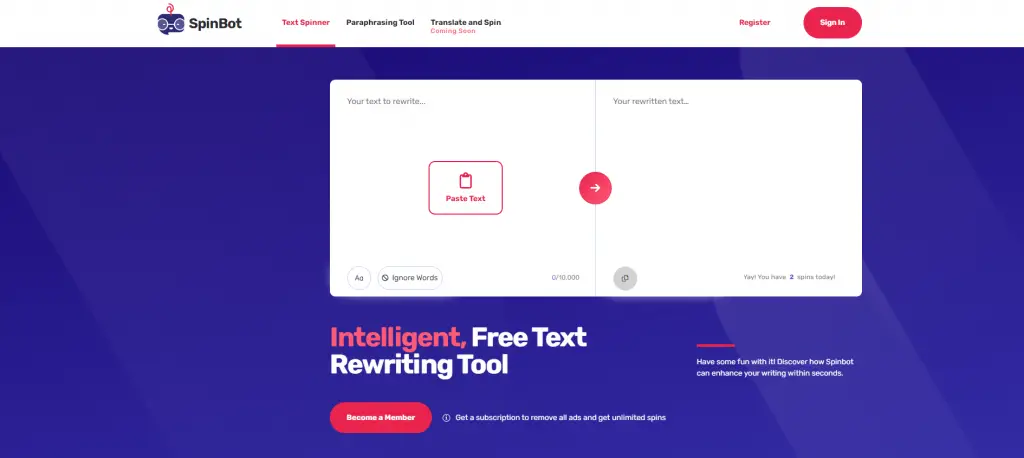 Spinbot is a free summarizing tool that converts the substance you paste or write directly into an editorial manager. When you submit a request, the Spinbot framework modifies the text automatically.
Spinbot does not capitalize words, which protects uppercase terms like titles, professional people, places, and things while also preserving the main phrase of each sentence. You may modify this setting by checking the Spin Capitalized Words box.
Pros
Free version  that works up to 10,000 words which is quite amazing compared with QuillBot's 125 words
The interface is simple, spotless, and straightforward to use, but it includes offers. When you get past the commercials, though, the summarizing method is simple
Cons
User experience is interrupted by ads sometimes
The results is not as transparent as the QuillBot which shows you what has been changed
The result can sometimes be quite bad (makes no sense) and you can't adjust the rewording level like you can with QuillBot 
#4. Rephrase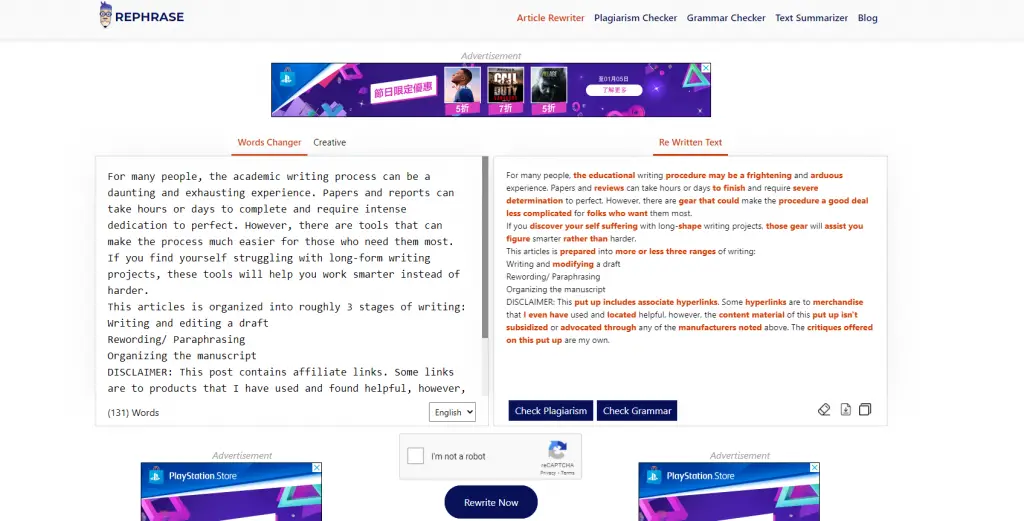 III. 3 Tools for Organizing the manuscript/paper/essay
#1. Authorea – one-stop-shop for your research paper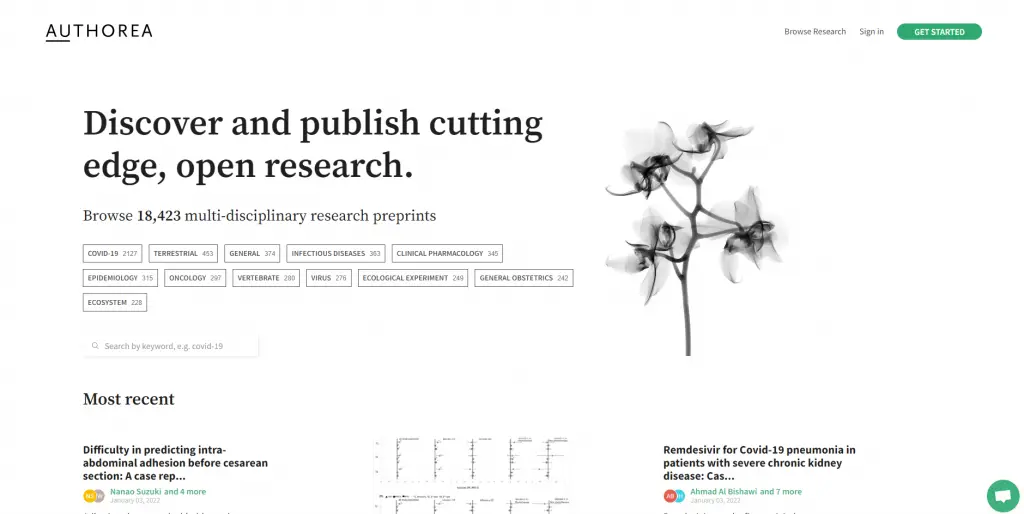 Authorea is this writing tool is a one-stop-shop for you to a) create/upload, b) disseminate your research paper, and c) get published in top journals. Authorea is great for young researchers who want to publish their academic work.
You can also use Authorea with Scrivener! That's right, you won't have to leave your writing tool if you need to upload a research paper or just an article. 
One of the best features is that Authorea officials allow you to publish your work on their website, free of charge. You can also get a DOI from them so it's easier for people to cite your original research paper.
PROS: 
One-stop shop for creating, disseminating, and getting published in top journals
Great tool for young researchers who want to do their academic work and publish their research paper without having to handle the document and other admin tasks
Can use Authorea with Scrivener
CONS: 
May be difficult to get published in top journals 
#2. Scrivener – Powerful writing organization tool for researchers

Scrivener is great for researchers who need to handle a large volume of research. Academic writing is more complicated than a grad school writing assignment. This tool costs a little bit of money. But, many top researchers use it for their research papers. 
It's helpful that it has a mobile app, too. If you want to walk around and research ideas or write on your phone, Scrivener can sync with your device so everything is in one place.
Scrivener is very easy to use and helps you organize your writing. You can create chapters that have subpages for all of your research. You can also add images or text boxes that relate to your writing. It's a great tool for organizing your research and thoughts, so you can produce a better academic research paper.
Scrivener also has a great free trial period – 30 days of use. So, if you use it 3 days a week, then you could have the trial for 10 weeks. 
Chk discount here. 
PROS: 
Ease of use – allows you to easily rearrange your chapters and organize your research paper later without worrying about the order
Many guides along the research process 
Free app trial that most students can access and test 
Able to help you turn random articles and documents into a thesis and great research paper
CONS: 
Interface in the documents can be a bit confusing for first-time users
Further reading: 
#3. Reedsy – for the next best-selling researcher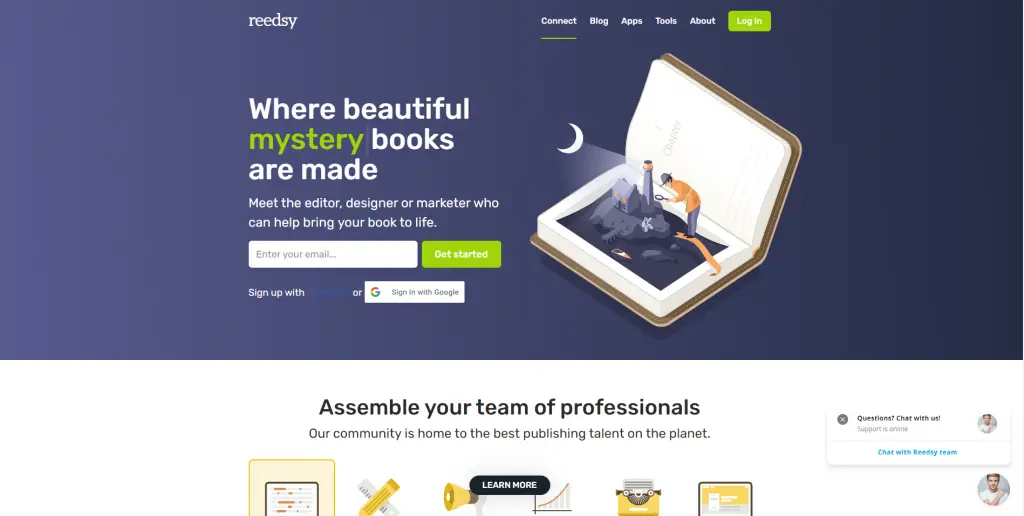 Reedsy is a publishing company that helps authors and publishers connect with professionals to help them create beautiful books. They offer powerful tools and free educational content to help people become top researchers and have more academic success.
Reedsy's Book Editor is a powerful digital tool used for writing and editing eBooks, print books, journals, and articles. It gives you all the features you need to write your manuscript, including unlimited revision history with comments sent via email; automatic backups; dynamic word count; advanced character filtering; track changes; export to .docx or .txt files; the ability to collaborate on your manuscript with several people at once; and much more.
Reedsy's eBook Editor has all the features of an advanced word processor, meaning you can write your eBook with the same high-powered tools that are used by best-selling authors.
PROS
Reedsy offers a wide range of professional services to help you create a beautiful book
They have a lot of free educational content that can help you improve your research and writing skills
The Reedsy Book Editor is a powerful, yet easy-to-use, tool for writing and editing manuscripts
CONS
Reedsy is quite expensive compared to other publishing companies
More of a next-level tool for people who have some success or resources 
Final Thoughts
The best academic writing tools don't have to be expensive or complicated. 
The most important thing you can do is use your time wisely. 
What's next? 
We are working on the following tips to help you achieve your potential as a top researcher. This article is part of the Best Academic Tool Series.
Conducting Research – Academic Search Engines You Might Not Know
Structuring Your Ideas –  Best Mind Mapping Tool for Researchers
Writing your research papers – Best Academic Writing Tools
Proof-Reading – Best Proofreading Tools & Editing Software 
Managing References – Best Reference Management Tools 
Managing Projects
Mastering Data – Best Data Analysis Tools For Research
Promoting Yourself And Your Work –  Best Academic Social Networks
Staying Focus
Becoming A Top Researcher – Manage Knowledge Like A Pro
Staying Curious – Becoming a Learning Machine
We are also curious about your experience on what works and what doesn't.
What are the top three things you wish someone had told you about academic writing when you were starting out? 
Share them with us below!
FAQs
Why should I use LaTeX?
One important but the less obvious benefit is that LaTeX allows you to clearly distinguish the substance of your academic papers from the format. As a writer (scientist, researcher or not), this frees you up to concentrate on "what" rather than "how" will it look when printed out on paper (that is the job of LaTeX document class designers).
What are useful tools for writing academic papers?
>Write an answer for [the question]
What are the best tips for academic writing?
1. Make sure to spell-check and proofread 
2. It's not enough to merely quote your references 
3. Try using different words than the ones you found in your research
4. You have to accurately summarize and synthesize their ideas in a new way 
5. Write clearly and simply 
6. Avoid cliches
7. Vary your SENTENCE STRUCTURE 
8. Mix it up in terms of PUNCTUATION 
9. Be CONCISE
10. Use the VOCABULARY that you know 
11. But also work on expanding your VOCABULARY 
12. ***Be open mind and learn to use the tool that you need, not what others recommend
What are the tools for effective writing?
A researchers' most important tool is her mind. Good academic writing relies on clear thinking, orderly presentation, and sustained focus.
To be an effective researcher it's important to have a set of clearly defined priorities for how you will spend your time in the library or office, what questions you're devoting attention to, which ideas are worth pursuing in more depth. 
Brainstorming is often part of drafting a paper in rhetoric, but in these earliest stages, it is also about figuring out one's attitude towards the subject at hand. Who am I writing this essay for? Who am I disagreeing with? What are they saying about my topic that I need to refute – all this has implications when deciding where to look next or what hypothesis to pursue.