Let's be honest. Who has time for anything other than work these days?
The average researcher has to read through dozens of articles every day just to keep up with their field. This is especially true for newer researchers who are trying to make a name for themselves in their field.
Well, that's what academic social network sites are for. To promote your work and keep abreast of the latest trends in your field.
This article walks you through the popular academic social networking platforms that connect academics from all over the world and makes it easy for them to share their findings and collaborate on new projects.
Let's take a look.
Why Use An Academic Social Networking Site?
There are many reasons why you might want to use an academic social networking platform. Perhaps you're looking for a way to connect with other academics in your field. Or maybe you're looking for a way to share your work with others and get feedback. 
Academic social networking sites can be great for finding new research opportunities, teaching resources, and collaborating on projects.
One of the best things about academic social networking sites is that they can connect you with people who share your interests. 
You can find colleagues to chat with, collaborate with on projects, or simply learn from their experiences. 
These sites can also be a great resource for finding new opportunities and scholarships.
They also give you access to resources such as textbooks and teaching materials that might otherwise be unavailable to you.
Academic social networking sites can also keep you up-to-date on the latest research and news from your field. 
Many sites have discussion boards that let you get your questions answered quickly and easily. 
You can stay in touch with friends and colleagues, chat about new findings, and learn more about what's going on in your department.
Overviews Of The Best Academic Social Networking Platforms 
Academia.edu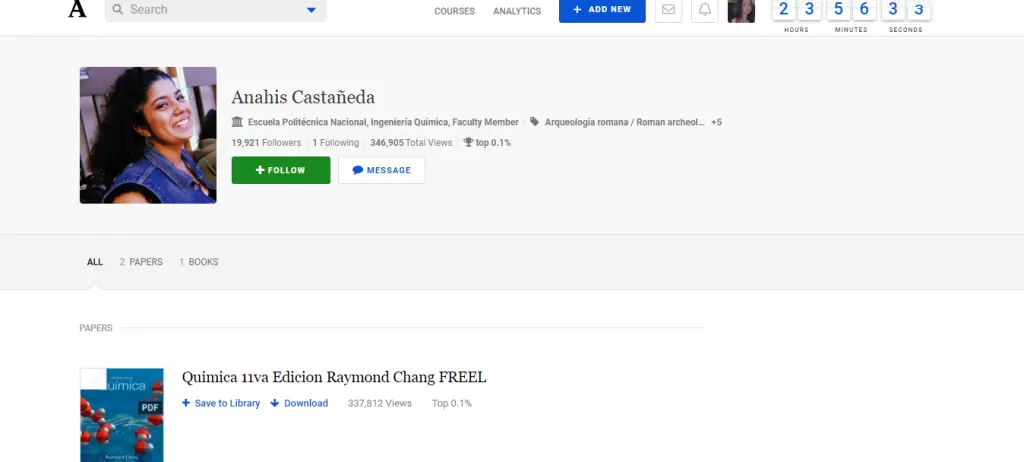 In a similar vein, Academia.edu is basically used in social sciences and humanities. It allows users to create a personal academic profile, upload papers, request feedback, follow researchers, send personal messages to other researchers, and view analytics on their papers, among other things. 
ORCID-Best For Digital Identification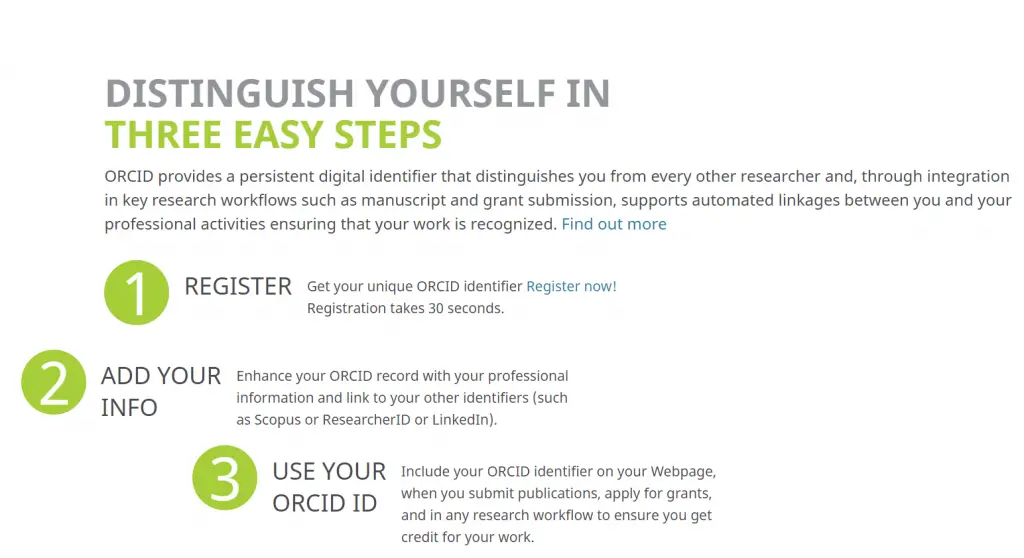 ORCID is one of the best online platforms that gives you with a persistent digital identification (an ORCID iD) that you own and control, and that allows you to be distinguished from every other researcher. You can link your personal profile to your scholarly work, such as affiliations, grants, publications, peer review, and other accomplishments, by creating a professional profile.
Scopus Author Identifier (Elsevier)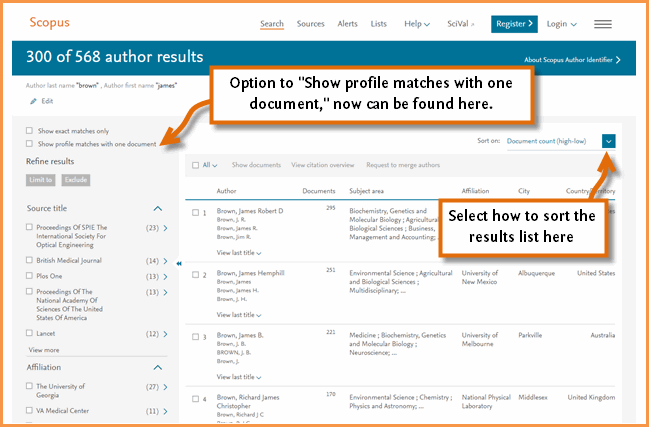 Some authors have names that are similar to one another, or their names can appear in different ways in different publications. The Scopus Author Identifier distinguishes between authors with similar names by assigning a unique number to each author in Scopus and grouping all of the documents written by that author under that number.
Publons (Clarivate Analytics)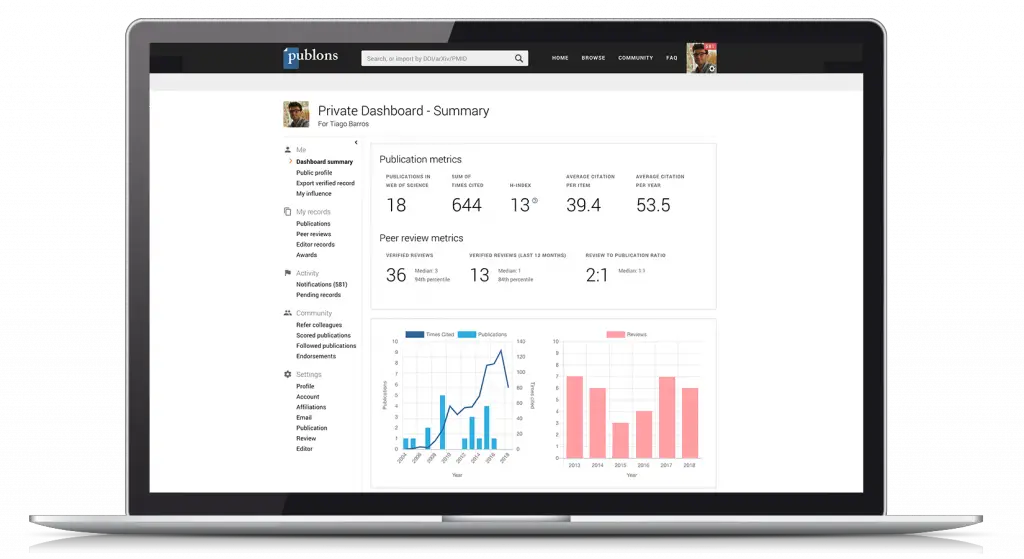 Similar to Elsevier's identifier, the Clarivate Analytics identifier establishes a link between authors and their published articles to satisfy their research interests. This application makes use of the ResearcherID system, which was originally developed for Web of Science.
ResearchGate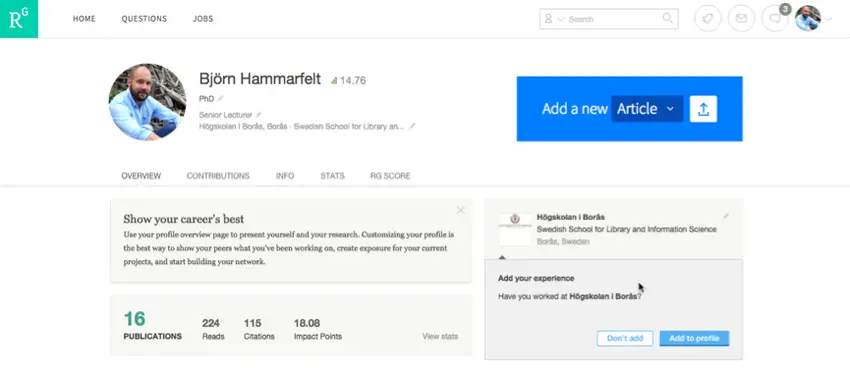 In addition to publishing journal articles, conference papers, posters, data, and code to an online repository, ResearchGate also provides researchers with the opportunity to collaborate with other researchers. Those who publish on ResearchGate also receive metrics on their work, such as the number of times their papers have been read and cited by other ResearchGate users.
Xing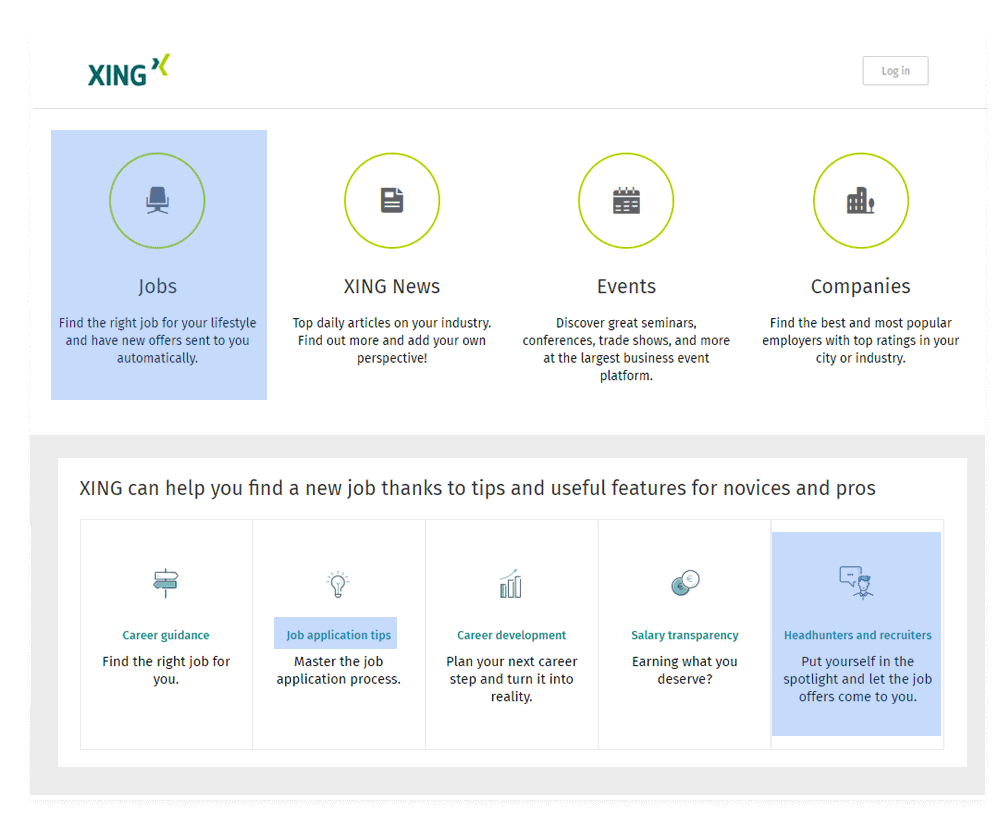 Xing is one of the best academic platforms where professionals can come together to network, find relevant research jobs and colleagues, take on new assignments, collaborate with others and learn from experts, as well as produce business ideas. Members can meet and discuss ideas in more than 80,000 specialist groups(helping them to accelerate research), as well as at networking events, which have open access to the public. 
Google Scholar-Best For Citations
Google Scholar is a professional-oriented search engine that may be used to find hyperlinks to publications that are either publicly available or that can be retrieved from institutional libraries through the use of a search engine. Authors and other scholars can see how frequently their works posted on Google Scholar have been cited by viewing their profiles. 
LinkedIn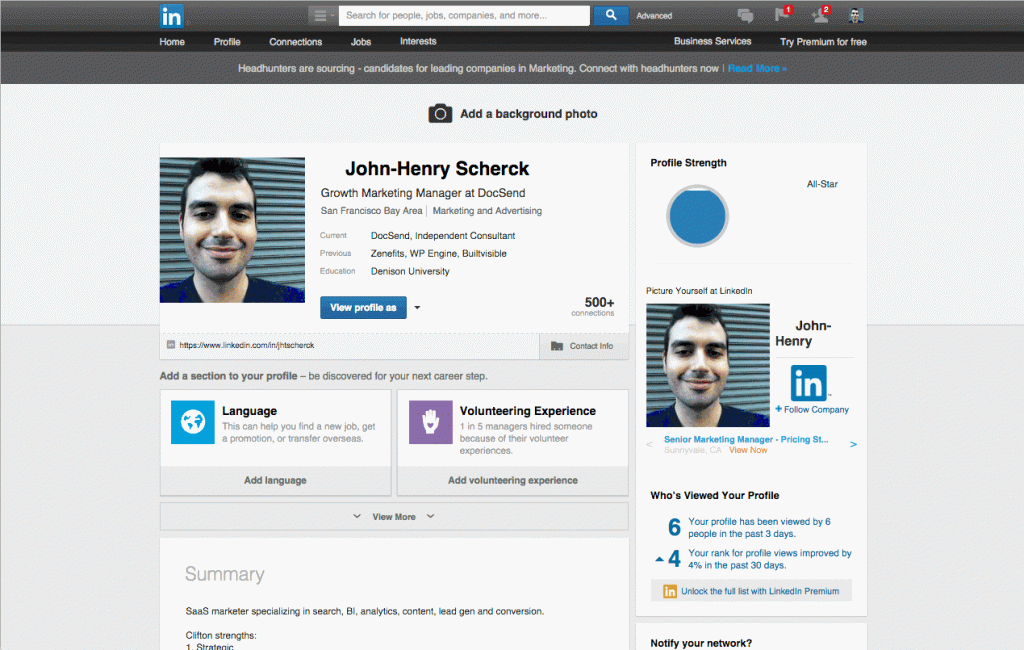 LinkedIn can be used by academic researchers for networking with other researchers, finding collaborators, and finding jobs and funding opportunities. LinkedIn also has a section for academic institutions where you can find research partners and potential students.
You may also use this social media platform to discover the career history of your peers including journal articles and papers uploaded by them. LinkedIn also helps academic researchers explore business career options and expand their professional network and academic work. 
Impact Story
Impactstory is a free, open-source website that allows researchers to discover and discuss the online impact of their work. This non-profit platform provides you with a personal profile page where you can exhibit not only your articles but also your social media activity if you like. This can assist others in determining the significance of your effort.
Well-Known Researchers and Scholars On Social Media Platforms 
Social media provide a way for these scholars to connect with the general public vs. a niche audience on an academic networking platform. 
Used strategically, a social network site can help you increase awareness of your specialized field. Of course, this has to be executed in a meaningful way otherwise social networking will simply become a social no-working as my professor likes to joke. 
Top 11 Popular Researchers Who Made Their Name Through Social Media
There are many researchers who are popular on social media. Some notable examples include
1) Neil DeGrasse Tyson – an American astrophysicist who is widely popular on Twitter for his engaging and informative tweets about science. He has over 4 million followers on Twitter and has a popular course on MasterClass. 
2) Carl Sagan, another American astrophysicist who was also very active on social media, and was known for his ability to make complex scientific concepts accessible to the general public.
3) Bill Nye, "the science guy," who is a popular science educator and TV personality. He has a large following on Twitter, where he often posts videos and articles about science. Check the MasterClass of Bill Nye on problem-solving and critical thinking.  
4) Jane Goodall, a world-renowned primatologist whose work has helped to change the way that we view chimpanzees and other primates. Check out Jane Goodall's MasterClass to see how she made a seemingly boring subject into an interesting one because of her genuine passion.
5) Brian Cox, an English physicist who is best known for his work on the Large Hadron Collider project. He has about 400k followers on Twitter, where he often posts articles about physics and science.
6) Timandra Harkness, a science writer and broadcaster with a large following on Twitter. She is best known for her popular science books about psychology and neuroscience.
7) Michio Kaku is a theoretical physicist who specializes in string field theory and quantum gravity. He has more than 600k followers on Twitter, and regularly posts videos and articles about science.
8) Richard Dawkins, an evolutionary biologist who is perhaps best known for his work on The Selfish Gene and evolutionary developmental biology. He also has a large following on Twitter, where he often posts articles and videos about evolution and life in general.
9) Aaron Carroll, an associate professor of Pediatrics and Director of the Center for Health Policy and Professionalism Research at Indiana University. He writes a popular blog called The Incidental Economist, which often features posts about health policy and politics.
10) Greg Paul, an independent researcher who specializes in the relationship between religion and societal health outcomes. His research has been featured in many popular media outlets, such as The Huffington Post and Business Insider.
11) Michael Mann, a climatologist who specializes in paleoclimatology. He became popular on social media after posting a graph that seemed to show a strong correlation between rising temperatures and rising levels of atmospheric carbon dioxide. His work has sparked many debates about the relationship between climate and fossil fuels.
Conclusion
There are many academic social networks available, catering to different needs and interests. 
Whether you're looking for a network to share your latest findings, find collaborators, or teach a course, there is definitely an option out there for you. 
The list of academic social networks we've compiled is far from exhaustive, but it provides a snapshot of some of the most popular networks used by the broader public and academics today. 
What is your experience with these networks? What are your challenges?
Do you have a favorite that we didn't mention? 
Let us know in the comments below!