To celebrate scientists and scientific advancements, we have collected a list of the most famous Hispanic scientists that will inspire us for the greater good.
If you're looking for a little inspiration to study hard and pursue a career in science, look no further than these 21 famous Hispanic scientists. 
Some names might be familiar to you, while others may be new discoveries. Regardless, these scientists should all be celebrated for their achievements!
From Nobel Prize winners to pioneers of modern medicine, these incredible role models have shown that anything is possible with passion and perseverance. 
So put on your thinking cap, and get ready to learn about some of the smartest and most accomplished Latinos in history!
Famous Hispanic Scientists
#21. Pedro A. Sanchez (1940-present): A Researcher Who Has Contributed Greatly To Hunger Management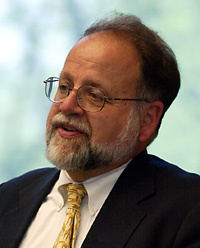 What makes Pedro A. Sanchez famous?
Born in Cuba, Pedro Sanchez rose to be a research scholar and director at Columbia University. 
Other than being a professor emeritus at North Carolina University, Pedro A. Sanchez has served in various capacities worldwide. His contributions to soil science, agroforestry, and hunger management have seen him receive decorations from different governments, including Peru and Columbia.
Kenyans anointed Pedro A. Sanchez as an elder during his time in Nairobi, where he was the Director-General of the agroforestry center.
What is the best Pedro Sanchez quote?
"Change can be good if you combine audacity with safety."
[Sources: Columbia Climate School, Pedro Sanchez]
#20. Ynes Mexia (1870-1938): Botanist Who Collected Over 150,000 Plant Species For Study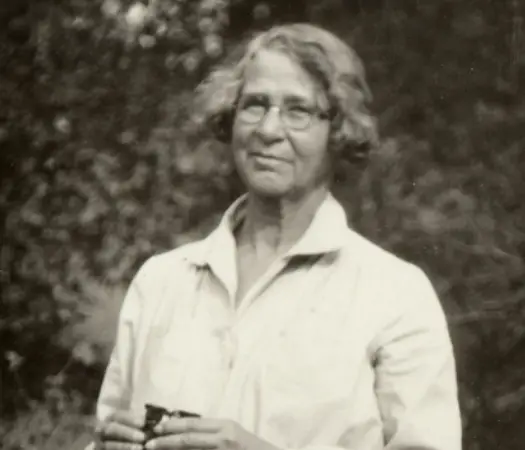 What makes Ynes Mexia famous?
Ynes Mexia was a leading Mexican-American botanist who had an extensive collection of plants from South America and Mexico. She was born in Washington, D.C., to a Mexican diplomat father (Enrique Mexia) and Sarah W. Mexia.
Her career, which spans 16 years, saw her amass more than 150,000 plant species for botanical study. She endured dangerous terrain, earthquakes, and many challenges in collecting plant specimens for research.
Mexia was the first plant scientist to collect the species of plants in the present-day Denali National Park.
Several plant species were named in her honor, including Mimosa mexiae.
What is the best Ynes Mexia quote?
"I don't think there is any place in the world where a woman can't venture."
[Sources: National Park Service, PBS]
#19. Carlos Juan Finlay (1833-1915): Discovered That Mosquitoes Transmit Yellow Fever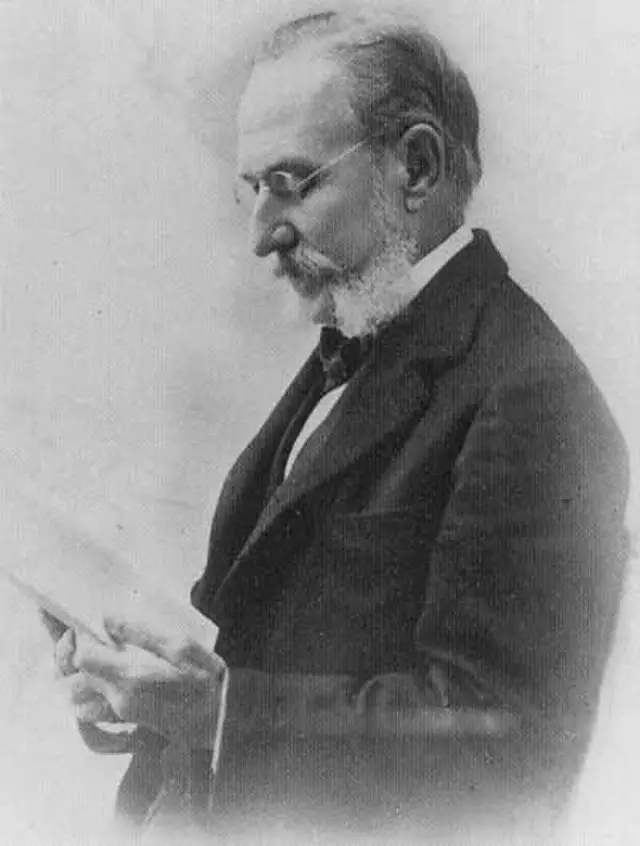 What makes Carlos Finlay famous?
Carlos Juan Finlay was a Cuban physician and scientist born in Puerto Prínciple (present-day Camaguey), Cuba.
Finlay was a key figure in early epidemiology and immunology research, as well as a pioneer in public health. His work on yellow fever has been largely credited with helping to develop vaccines for the disease that are still used today. He discovered that mosquitoes transmit yellow fever.
He was the recipient of the Mary Kingsley Prize, among many other awards and honors.
What is the best Carlo Juan Finlay quote?
"He lacked the genius for self-exploitation and having established his doctrine modesty lived on with no thought of further recognition."
[Sources: Frierson, Haas, and WHO]
#18. Nicole Hernandez Hammer: The Climate Scientist Who Delivered A Speech at The State of The Union Address in 2015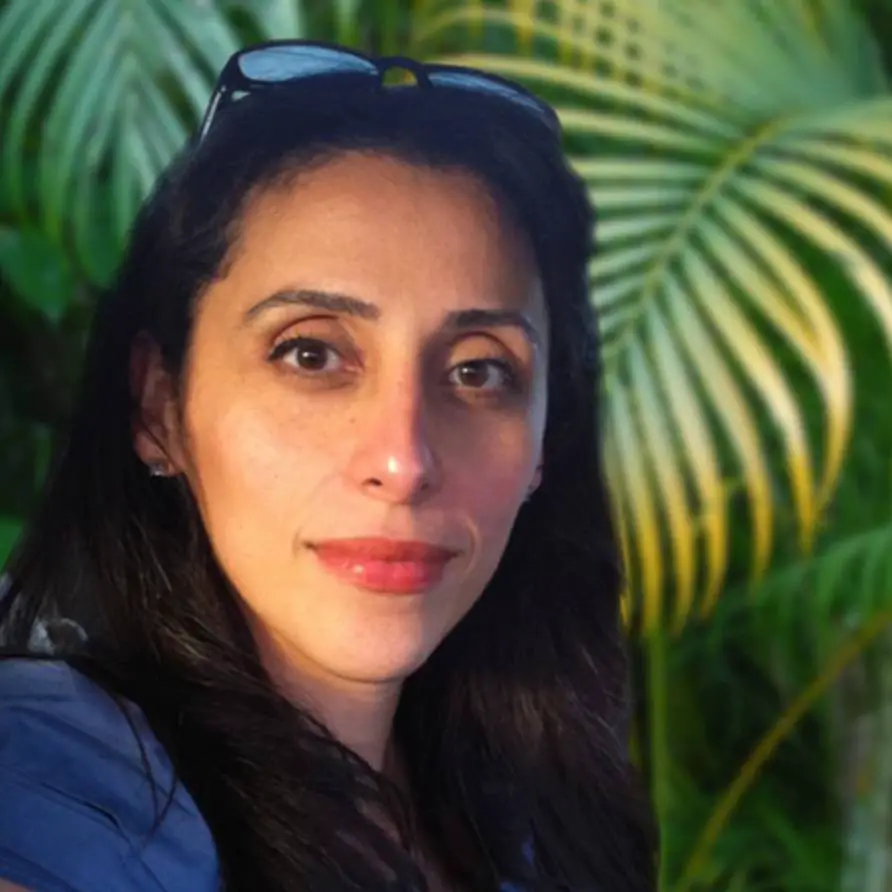 What makes Nicole H. Hammer famous?
Nicole Hernandez Hammer is a Guatemalan climate scientist who has made significant contributions to the field of climate science. She was born in Guatemala to Maria Eugenia E. Nicolle and Oscar Hernandez.
She is well-known for her roles in climate change, sea-level research, and environmental justice.
Nicole Hammer joined the First Lady, Michelle Obama, in the State of the Nation Address on January 20, 2015. She used this opportunity to spread awareness about the effects of climate change on the world.
What is the best Nicole H. Hammer quote?
"I want my son to know I was part of the effort to achieve environmental justice. We should all use whatever platform we have to make a better world for our future generations." 
[Sources: Vanalen]
#17. Juan M. Maldacena (1968-present): Invented the Maldacena Duality in Physics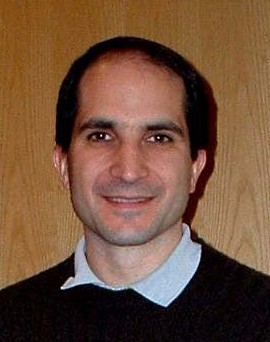 What makes Juan Maldacena famous?
Juan Martin Maldacena is a theoretical physicist who was born in Buenos Aires. He is a professor at the Institute for Advanced Study.
Maldacena's most notable contribution to physics is the discovery of the AdS/CFT correspondence (Maldacena duality), which describes the relationship between specific solutions to string theory and particular solutions to quantum field theory.
He won the Albert Einstein Medal and several other awards for his contributions to physics.
What is the best Juan Maldacena quote?
"These very strongly interacting systems can behave as if they are creating their own universe. It is a theory of a universe in a bottle."
[Sources: IAS, Encyclopedia Britannica]
#16. Sabrina Gonzalez Pasterski (1993-present):  The Physicist Who Contributed to the Development of The Spin Memory Effect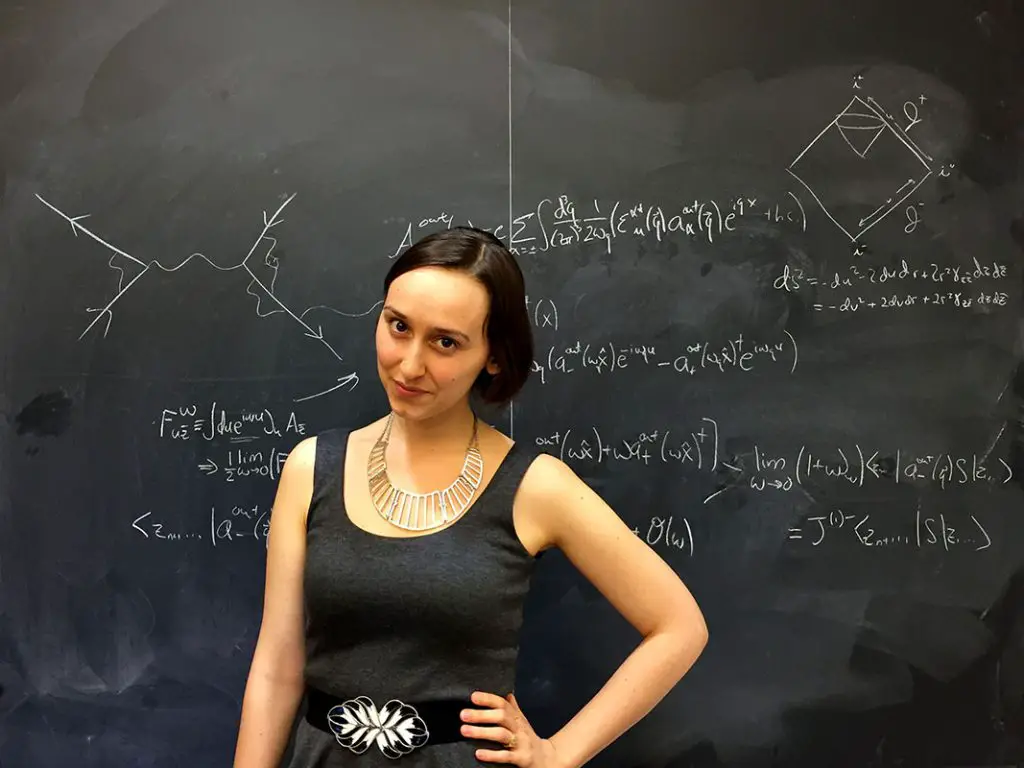 What makes Sabrina G. Pasterski famous?
Sabrina Gonzalez Pasterski, a Cuban-American physicist, is the youngest person to construct an airplane. She was born in 1993 to Maria Gonzalez and Mark Pasterski in Chicago. 
She is best known for her work on the "spin memory effect," which is useful in the detection of the impacts of gravitational waves. 
Sabrina Pasterski completed the PSZ Triangle (Pasterski—Strominger—Zhiboedov) in electromagnetics.
She received the Entrepreneurship award in the Inaugural MIT Freshman for her work. Stephen Hawking, the renowned author, cited Pasterski's 2015 paper on the PSZ triangle.
What is the best Sabrina G Pasterski quote?
"When I want to motivate myself to do more, like, if there's a particular task that I want to do but haven't been able to do it, and I see that someone else has done it, I think 'If they can do it, I can do it."
[Sources: Forbes, Sabrina Pasterski]
#15. Alfredo Quiñones-Hinojosa (1968-present): A Scientist Who Is At The Forefront of Finding A Cure For Cancer of The Brain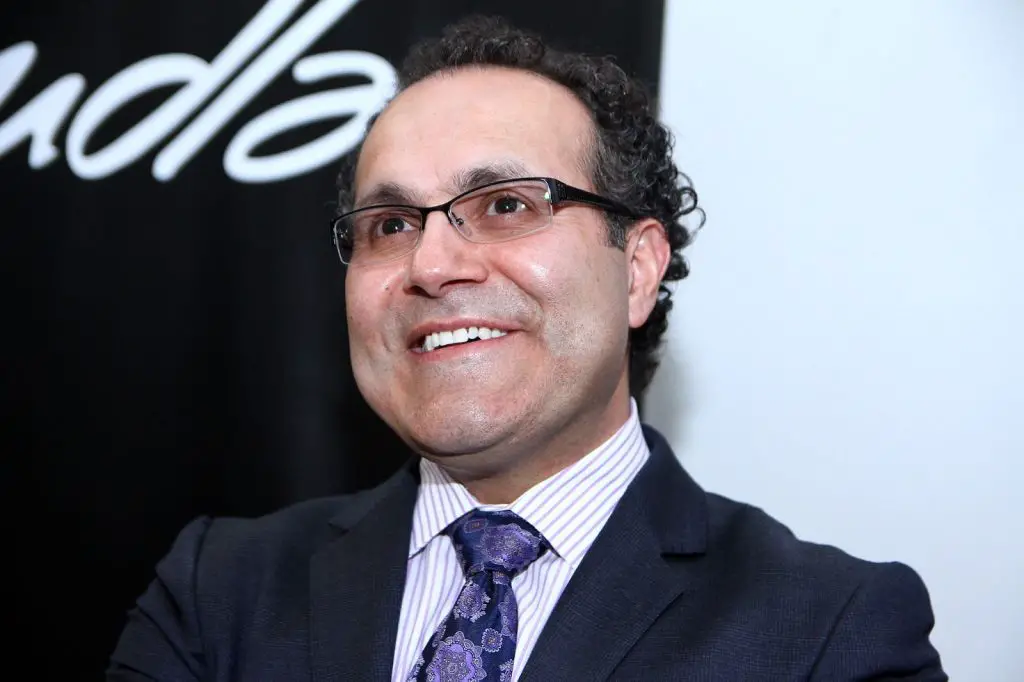 What makes Alfredo Quinones-Hinojosa famous?
Alfredo Quinones-Hinojosa is a researcher, neurosurgeon, and author. He was born in Mexico and grew up there before moving to Berkeley for college. Quiñones-Hinojosa works at Mayo clinic as the chair of the Neurosurgery department.
His research on cell disparities, cell migration, and brain tumors, as well as his book "Schmidek and Sweet's Operative Neurosurgical Techniques (6th edition)," has received global attention.
Alfredo Quiñones-Hinojosa is also best known for being one of the researchers at the forefront of finding a cure for brain cancer.
What is the best Alfredo Quinones-Hinojosa quote?
"I'm not a genius. I just worked really, really hard, and I want our generation, our children, and our future generations to realize that they can fulfill the same dreams."
[Sources: Mayo Clinic, Alfredo Quiñones-Hinojosa]
#14. France A. Cordova (1947-present): The Youngest NASA's Chief Scientist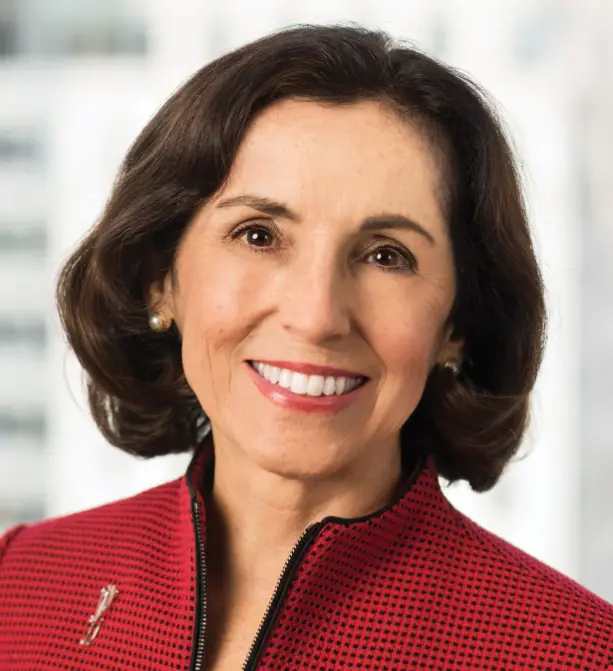 What makes France Cordova famous?
France Anne Cordova is a brilliant administrator and astrophysicist who has made significant contributions to the fields of technology, astronomy, and space exploration. 
She was born in France to a Mexican-American father and an Irish-American mother.
Frances Cordova was the first Hispanic woman NASA's chief scientist as well as the youngest person to serve in this capacity.
Her work on astrophysics, including gamma-ray sources, has received global recognition. NASA awarded her the Distinguished Service Medal —the highest NASA honor.
Former US President Barack Obama nominated her as the NSF (National Science Foundation) director in 2014.
Frances A. Cordova is a Kilby Laureate due to her remarkable work in education, innovation, technology, and science.
What is the best France Cordova quote?
"When I was a young girl, a door opened for me. It changed the way I look at the world and what I eventually decided to do in life."
[Sources: NSB, NSF, Dr. France A. Córdova]
#13. Alfonso Caso y Andrade (1896-1970): The Archeologist Who Discovered Tomb Seven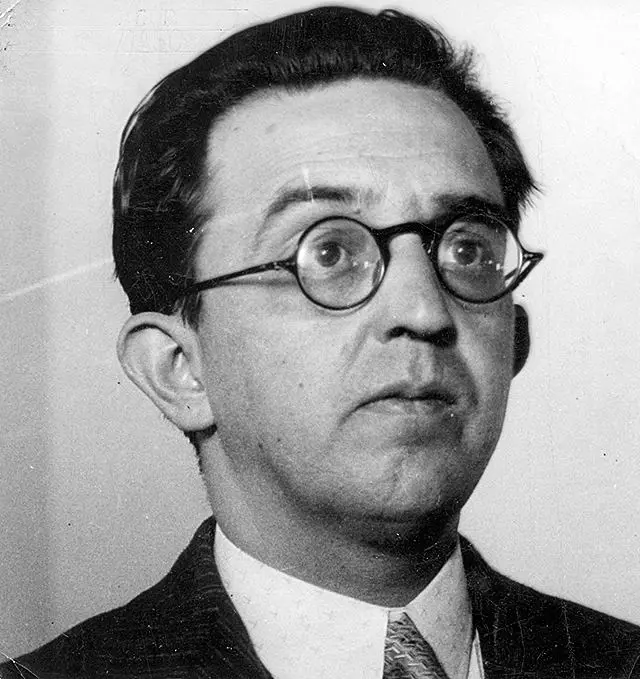 What makes Alfonso Caso famous?
Alfonso Caso y Andrade was a Mexican archaeologist. He was born in Mexico City, where he spent his entire life. He proposed a systematic study of Mexican Civilisation to understand it.
Caso's most famous archaeological discovery is the "Tomb Seven" in Monte Albán. After discovering the Olmecs, he argued that they were the Mesoamerican mother culture.
His widely-read books on the native mesoamerican cultures of Aztec, Zapotec, Mixtec, and Olmec represent his years of hard archeological work.
[Sources: Encyclopedia Britannica, Encyclopedia.com]
#12. Dr. Helen Rodriguez Trías (1929-2001): A Physician Who Championed For The Rights of Minority Groups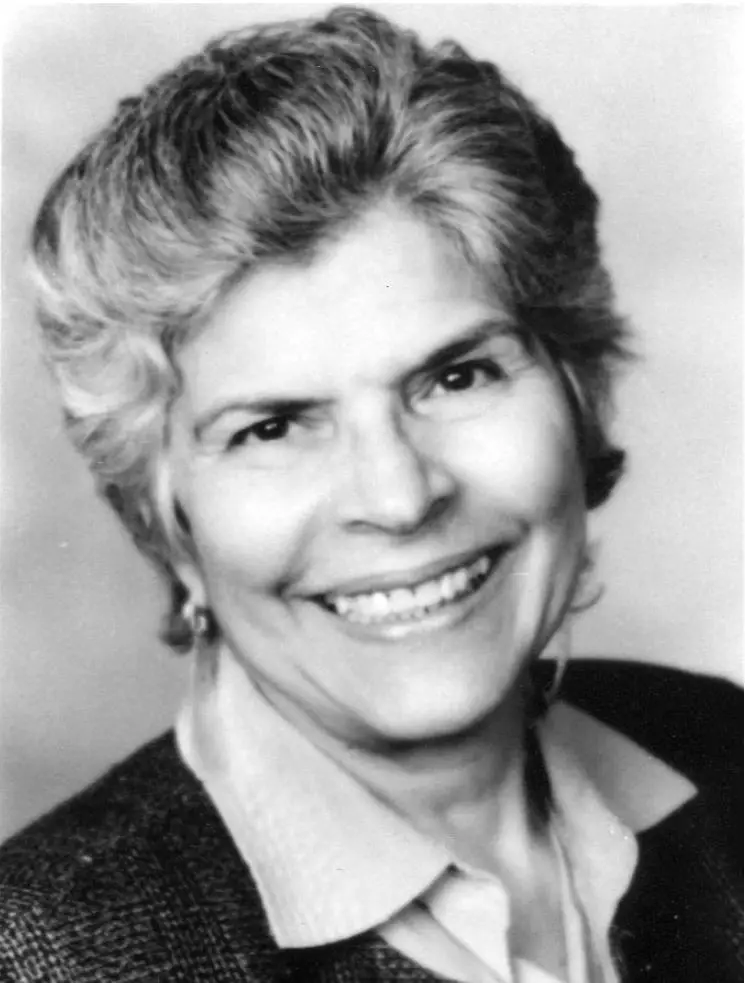 What makes Dr. Helen Rodriguez Trías famous?
Dr. Helen Rodriguez Trías was a highly respected physician and human rights activist who made significant contributions to the health and wellbeing of Puerto Ricans and women around the world. Her work in the field of medicine was groundbreaking, and she was a vocal advocate for the rights of women and minorities. 
Dr. Rodriguez Trías received numerous awards and accolades during her lifetime, and she was posthumously inducted into the National Women's Hall of Fame in 2002.
For her outstanding work with minority groups, especially those infected with AIDs, former US President Bill Clinton bestowed her a Presidential Citizens Medal in 2001.
What is the best Dr. Helen Rodriguez Trías quote?
"I think my sense of what was happening to people's health was that it was really determined by what was happening in society-by the degree of poverty and inequality you had."
[Sources: National Park Service, Who is Helen Rodriguez Trías]
#11. Ellen Ochoa (1958-present): First Hispanic Woman to Visit The Space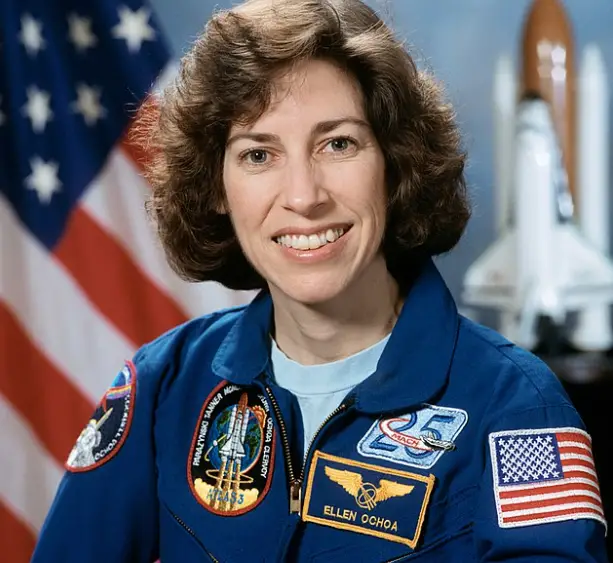 What makes Ellen Ochoa famous?
Ellen Ochoa is a renowned astronaut and the first Latina to go to space. She has logged over 1,000 hours in space during her career and has been involved in multiple space shuttle missions.  As part of the Space shuttle discovery, Ellen Ochoa and the crew performed the first landing on the ISS (International Space Station) in 1999.
Ellen Ochoa has also served as the director of the Johnson Space Center. She is a highly decorated astronaut, and she has received numerous awards and honors for her work in the field of space exploration.
Ellen Ochoa is an inspiration to Latinas and women worldwide, and she continues to be a trailblazer in the aerospace field.
What is the best Ellen Ochoa quote?
"I hope to continue to inspire our nation's youth to pursue careers in science, technology, engineering, and math so they, too, may reach for the stars."
[Source: Encyclopedia Britannica]
Top 10 Famous Hispanic Scientists
#10. Jaime Escalante (1930-2010): The Best teacher in North America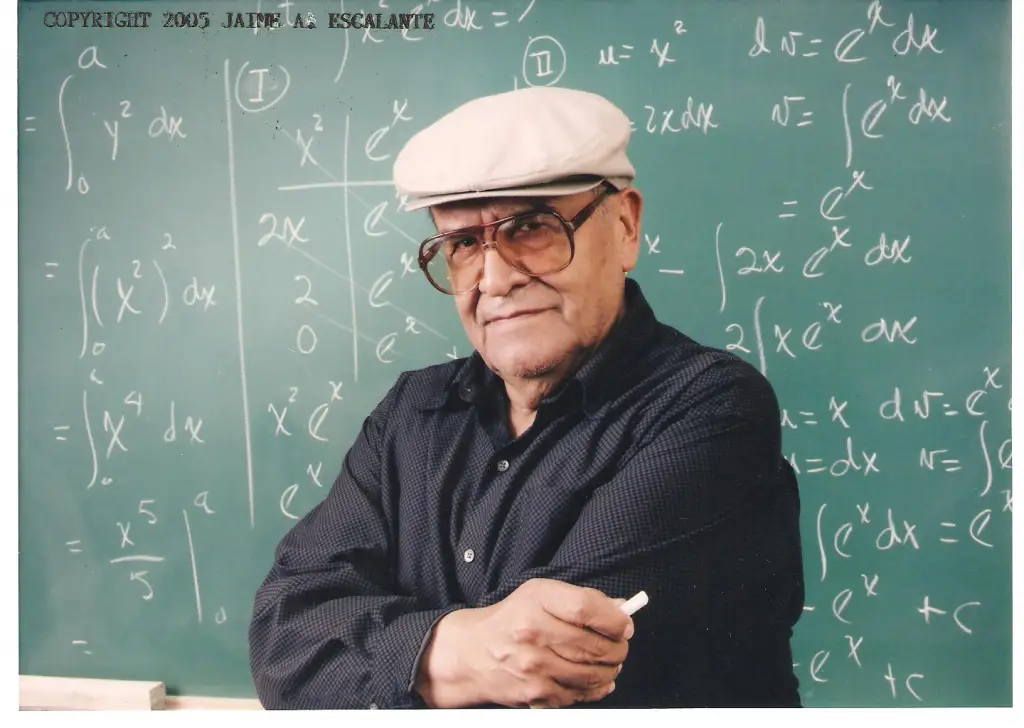 What makes Jaime Escalante famous?
Jaime Escalante was a Bolivian-born educator who is best known for his teaching effort in the US. 
While at Garfield High School in East Los Angeles, Jaime Escalante transformed an underperforming math program into one of the best in the state.
Stand and Deliver (film) and Escalante: The Best Teacher in America are works that immortalize Jaime Escalante's remarkable contribution to education.
The brilliant teacher remains the center of admiration for several leaders, including the former US President Ronald Reagan -who paid him a visit.
What is the best Jaime Escalante quote?
"The key to my success with youngsters is a very simple and time-honored tradition: hard work for teacher and student alike."
[Sources: Biography, MacTutor]
#9. César Milstein (1927-2002): A Pioneer in the Field of Monoclonal Antibodies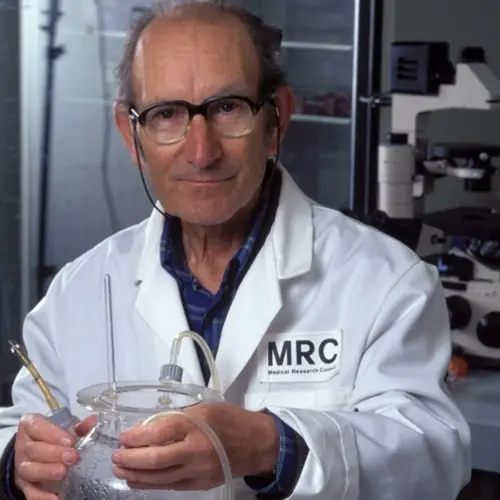 Who is César Milstein?
César Milstein was an Argentinean-British Nobel prize-winning biochemist who, alongside his colleague Georges Köhler, developed the hybridoma technique that has revolutionized the field of medicine.
Milstein is best known for his work on monoclonal antibodies with Georges Köhler. Their groundbreaking joint research resulted in the use of identical immune cells to make an antibody that is useful in diagnosis.
This achievement gave rise to an entire industry of humanized therapeutic antibodies used today by doctors worldwide to treat their patients' autoimmune diseases.
César Milstein received the following awards for his biochemical research, including the Nobel Prize in Physiology or Medicine in 1984.
What is the best César Milstein quote?
"Although the way ahead [for immunology] is full of pitfalls and difficulties, this is indeed an exhilarating prospect. There is no danger of a shortage of forthcoming excitement in the subject. Yet, as always, the highlights of tomorrow are the unpredictabilities of today."
[Source: Nobel Prize]
#8. Dr. Frances Colón: A Scientists Who Served in the US Government as an Advisor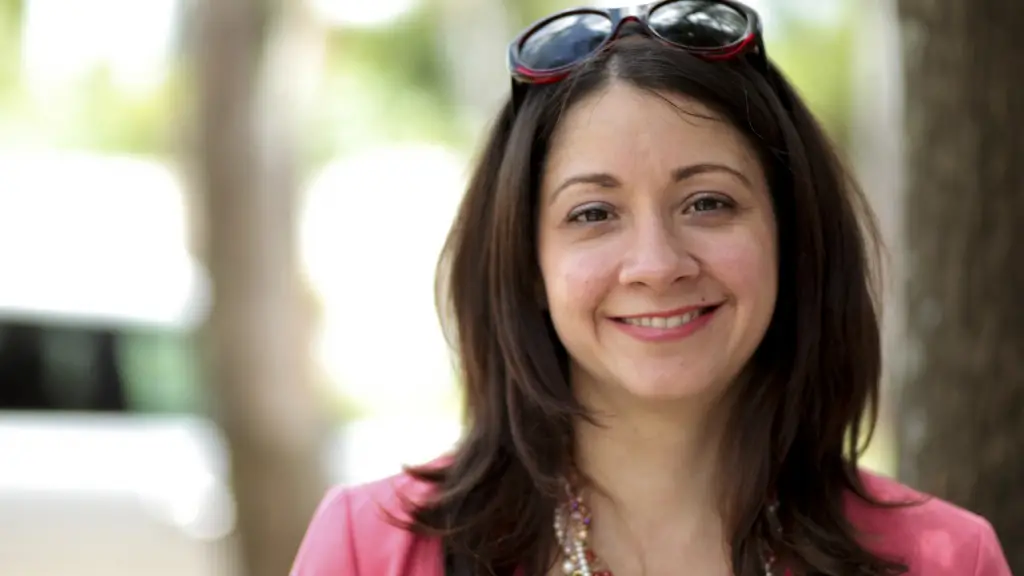 What makes Frances Colon famous?
Dr. Frances Colon is a Puerto Rican-born American neuroscientist who serves as the senior International Climate Policy Director at American Progress.
She's made a name for herself by working with the United States government to improve its ability to keep up with scientific developments worldwide. During her time as the Secretary of State's deputy adviser, she was the Hispanic with the topmost rank in the department.
Colón is also famous for advocating for girls and women to pursue science careers.
What is the best Frances Colon quote?
"Every opportunity is a choice to innovate and have an impact."
[Source: The White House]
#7. Albert Baez (1912-2007): A Pioneer in Microscopy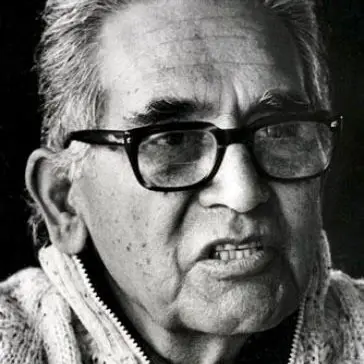 Who is Albert Baez?
Albert Baez was a Mexican-American physicist who made significant contributions to the fields of Physics and Mathematics. 
He is widely recognized for his contributions to the development of the X-ray telescope and microscopes.
Albert Baez received the Dennis Gabor Award in 1991 for his accomplishments in the field of science.
What is the best Albert Maez quote?
"Science is one of the things needed in these countries if you're going to have a base for a future economy. Otherwise they'll always be the servants of the United States."
[Sources: My Hero, Los Angeles Times]
#6. Franklin Chang Diaz (1950-present): A NASA Astronaut Who Took Part of Seven Space Missions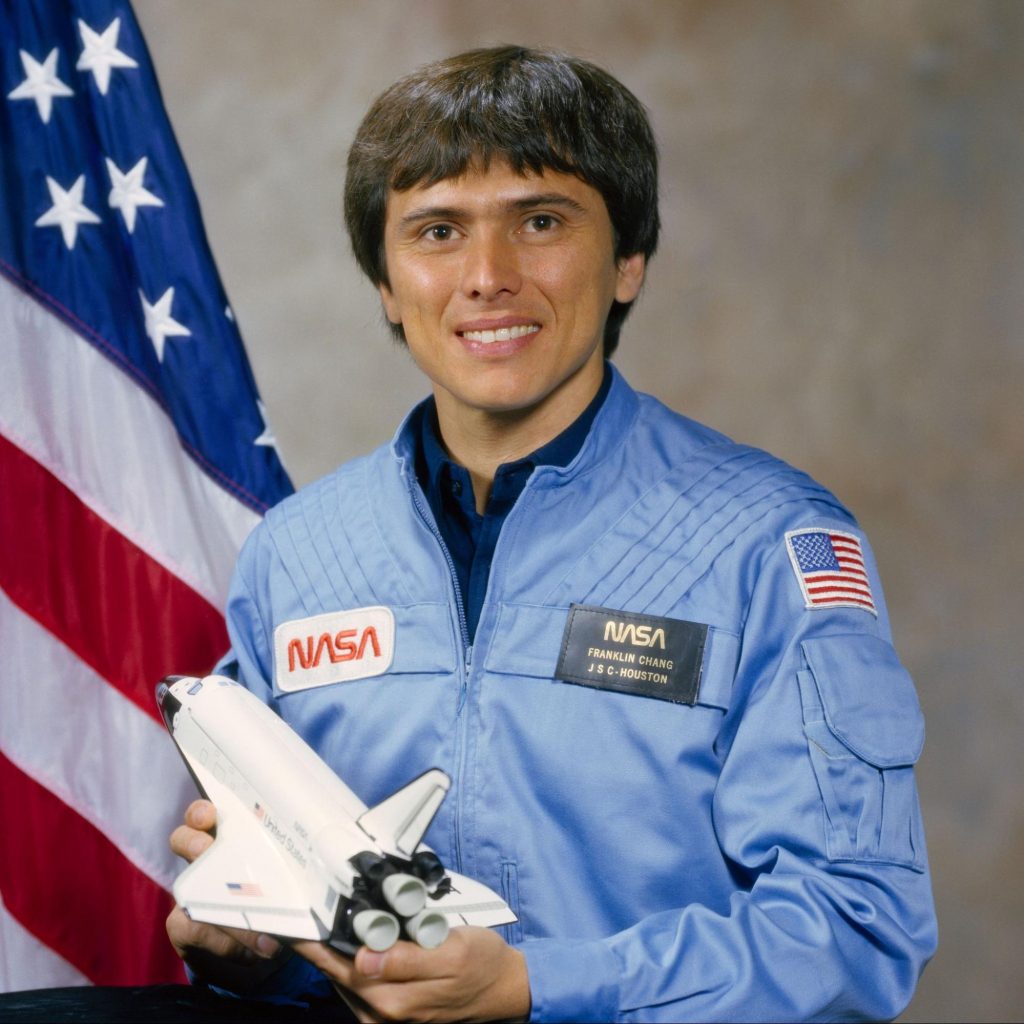 What makes Franklin Chang Diaz famous?
Franklin Chang Díaz is a Costa Rican-American engineer and former NASA astronaut. He founded Ads Astra Rocket Company. Franklin Díaz's grandfather (paternal) was from China but immigrated to Costa Rica.
Chang Diaz took part in seven space shuttle missions, including the Endeavor, in June 2002, where he helped rebuild the robotic arm of the ISS (International Space Station).
While at MIT, he contributed to the development of plasma propulsion for human flights to Mars.
Franklin Chang also held the prestigious director position at NASA's Advanced Space Propulsion Lab located at Johnson Space Centre, Houston.
What is the best Franklin Chang Diaz quote?
"My vision is a future for humanity where we will be completely free to pursue activities outside of our planet."
[Sources: Mars, Encyclopedia Britannica, NASA]
#5. Luis Alvarez (1911-1988): Developed The Detonation System For An Atomic Bomb During World War II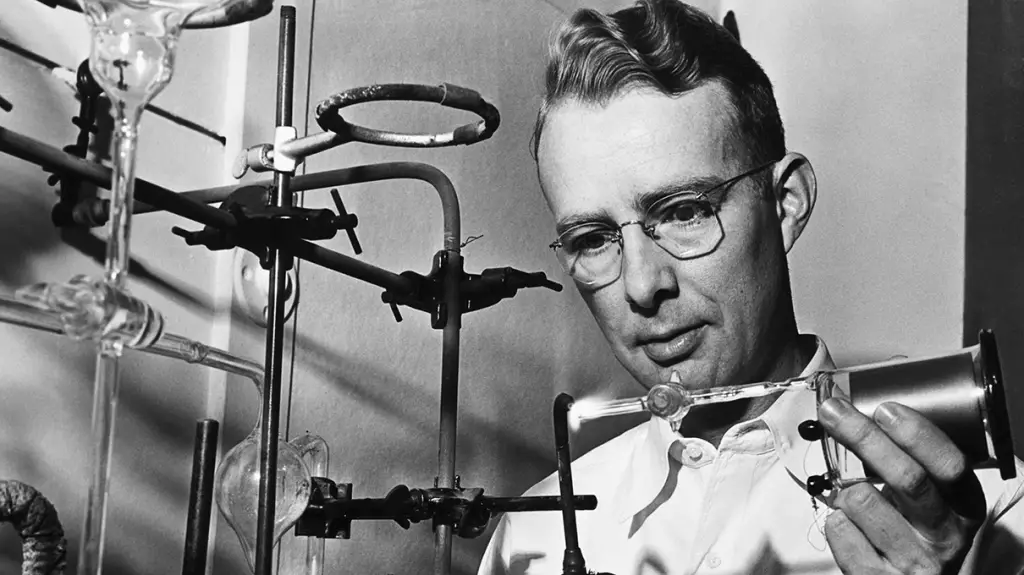 What makes Luis Alvarez famous?
Luis Walter Alvarez was a Nobel Prize-winning American inventor, physicist, and professor.
While working with Ernest Lawrence at Berkeley Radiation Laboratory, Luis Alvarez created his first cyclotron—a machine that accelerates particles by electromagnetic fields.
But his most famous work was during World War II when he joined The Manhattan Project as part of its scientific team under J. Robert Oppenheimer. The goal was to develop an atomic bomb before Germany did so first. Alvarez helped develop this weapon by working on its detonation mechanism and also by conducting experiments on plutonium production using cyclotrons.
After the war ended, Alvarez continued working as a researcher at the University of Chicago, where he developed the theory behind nuclear winter.
In 1965, Alvarez suggested the idea of using Muon tomography to search for unknown chambers in the Egyptian pyramids.
For his contributions to cosmology, particle physics, and geology, Luis Alvarez received more than 10 honors and awards, including the Nobel Prize for Physics.
What is the Luis Alvarez quote?
"I'm convinced that a controlled disrespect for authority is essential to a scientist."
[Sources: Encyclopedia Britannica, Nobel Prize]
#4. Jacinto Convit Garcia (1913-2014): A Pioneer in Vaccine Development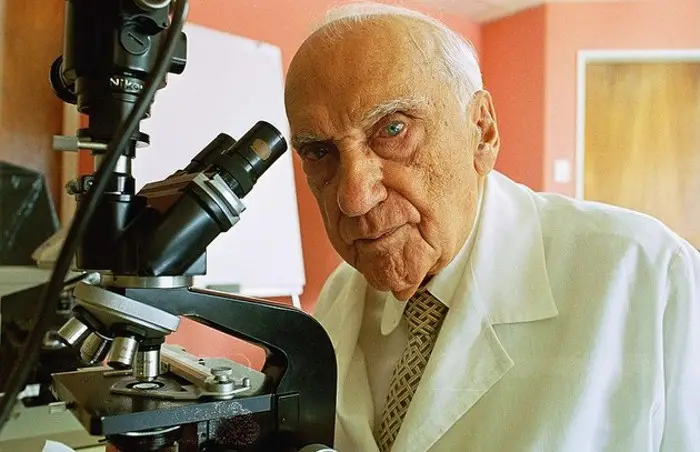 What makes Jacinto Convit famous?
Dr. Jacinto Convit, the Venezuelan physician and researcher, was born in Caracas, Venezuela, in 1913. 
Dr. Convit's research contributed to the development of several vaccines, including the one for leprosy. His work formed the basis for the development of a leishmaniasis vaccine.
He was one of the key people who founded the National Institute of Biomedicine.
What is the best Jacinto Convit quote?
"Every time a stone is thrown at us, we must return a rose, because love is the only antidote to hate."
[Sources: BBC, Jacinto Convict]
#3. Baruj Benacerraf (1920-2011): A Pioneer in Immune System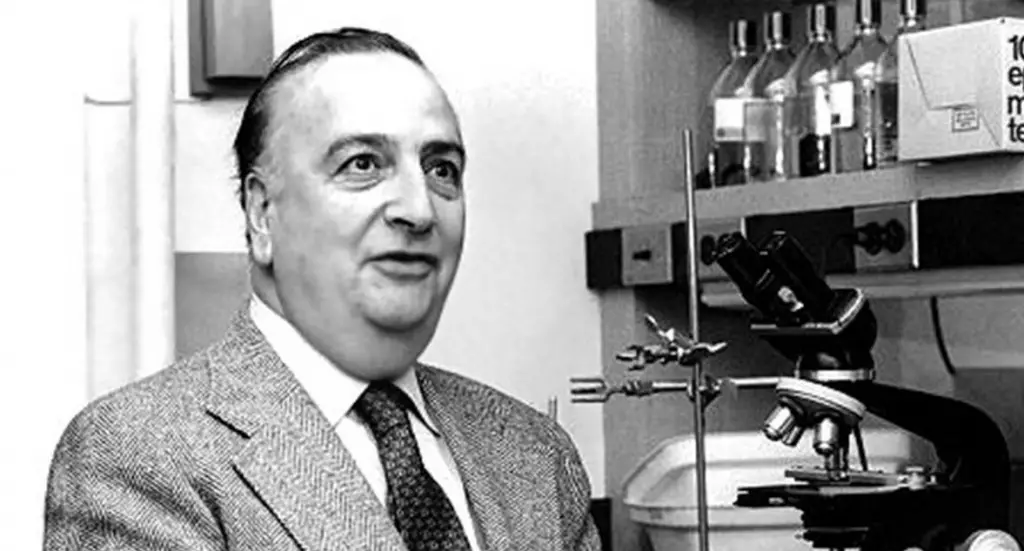 What makes Baruj Benacerraf famous?
Baruj Benacerraf was a Nobel Prize-winning Venezuelan-born American immunologist.
Benacerraf's research helped scientists understand how antibodies work with other cells within the body's immune response.
But what made him famous was his work on histocompatibility complexes and their role in transplantation tolerance. 
In 1980, he shared the Nobel Prize in Physiology or Medicine with George Davis Snell and Jean Dausset for their work on the immune system.
What is the best Baruj Benacerraf quote?
"Some of the most significant advances in molecular biology have relied upon the methodology of genetics. The same statement may be made concerning our understanding of immunology phenomena."
[Sources: Nobel Prize, Encyclopedia Britannica]
#2. Bernardo Alberto Houssay (1887-1971): A Prominent Physiologist Who Contributed to the Study of Hormonal Secretions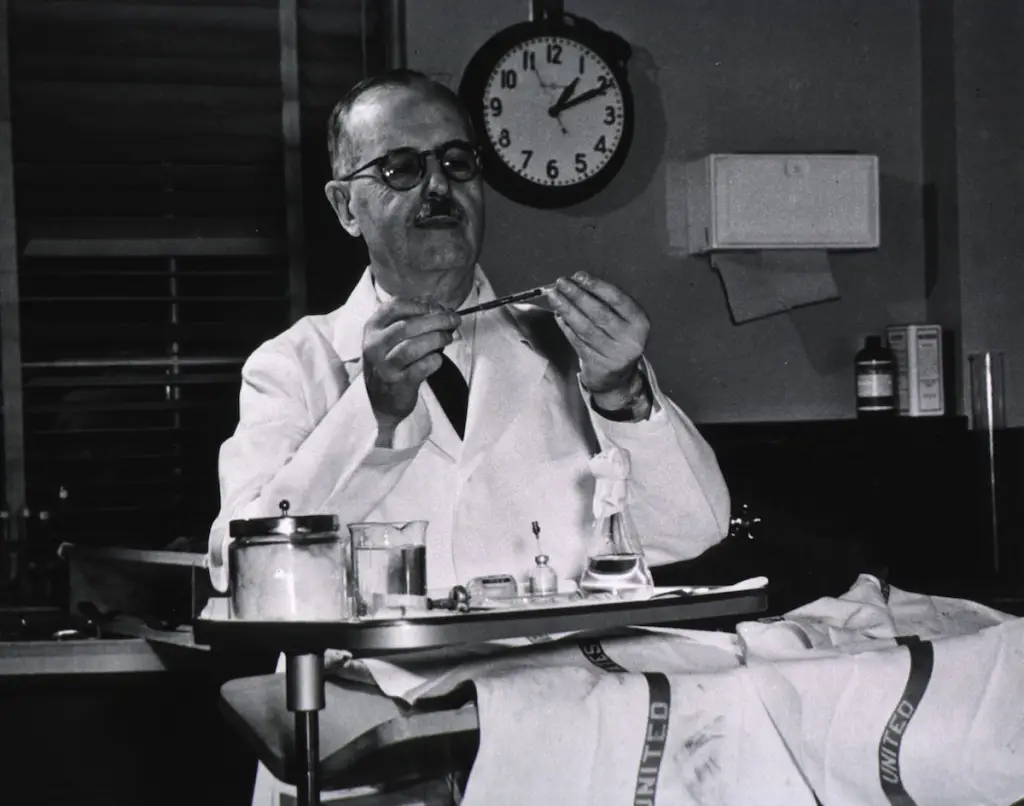 What makes Bernardo Houssay famous?
Bernardo Alberto Houssay, physiologist, was born in Buenos Aires, Argentina in 1887. 
Houssay's most notable achievement was his research on the pituitary gland as well as its hormonal secretions. 
In addition to his work with the pituitary gland, he also contributed to our understanding of diabetes mellitus through his research on pancreas tissue development.
He received the Nobel Prize in Physiology or Medicine in 1947 with Carl Cori and Gerty Cori for their research on glucose metabolism.
What is the best Bernardo Houssay quote?
"I don't want statues, awards…streets or institutes when I die."
[Sources: Encyclopedia Britannica, Famous Scientists]
#1. Mario Molina (1943-2020): Discovered The Effects of CFCs on The Ozone Layer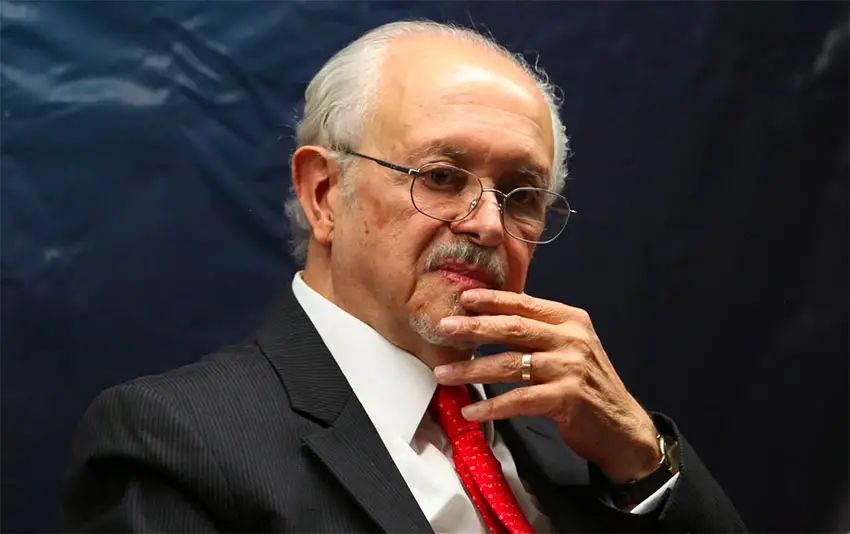 What makes Mario Molina famous?
Mario Molina was a Mexican chemist and professor of chemistry at the Massachusetts Institute of Technology. He was born in Mexico City, where he went for basic studies.
With Sherwood Rowland, Maria Molina discovered the effects of Chlorofluorocarbon gases on the ozone layer.
This Mexican scientist has been awarded numerous prizes for his work over the years, including the Nobel Prize in Chemistry (with F. Sherwood Rowland and Paul Crutzen)
What is the best Mario Molina quote?
"Finding out for myself, for the first time, how something works is really an enormous driving force."
[Source: Nature]
Conclusion
It was no easy task to compile a list of 21 famous Hispanic scientists. 
In order to come up with a strong and diverse group, we consulted a variety of sources. We looked for scientists who had made groundbreaking contributions in their field, regardless of their backgrounds, and disciplines.
We also took into account the different time periods these scientists lived in. While some might be more recent discoveries, others have been inspiring people for centuries!
Let us know if you think we are missing anyone in the comment below.